If you like the ombré hair coloring technique but prefer something with a bit more edge, then you may want to consider the dip dye look. This hair coloring technique is when two colors are used to create a striking effect. But rather than fade into each other, the ends are dipped or painted with a contrasting color to create a distinct two-tone look. This hair coloring technique can be used on most hair lengths, from a short bob to long, layered hair. It tends to have a better effect on longer hair but can be modified to suit any hairstyle as long as you have a good stylist to pull it off.
Now, check out some of the latest dip dye hairstyles that are hot this season and get inspired!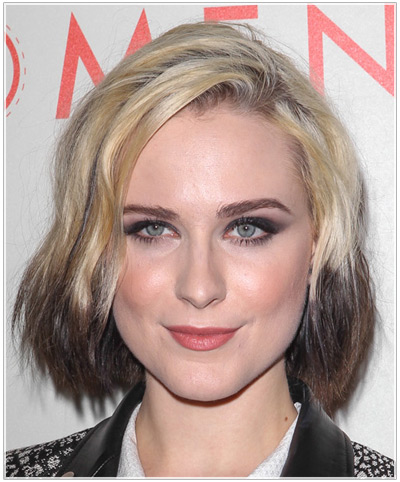 Even Rachel Wood is working a cool dip dye look here that is different from the usual dark to light look. This color looks fabulous with her wavy bob and the contrast really brings out her blue eyes. This hair color would work best for natural blondes who would just need to apply a dark brown shade to the tips. Or, naturally dark haired ladies could bleach out the hair from the roots down, stopping a few inches from the ends. Although this hairstyle would look cool on long hair, shorter lengths can handle the damage of bleaching and multiple dye jobs better, so may have a nicer final look.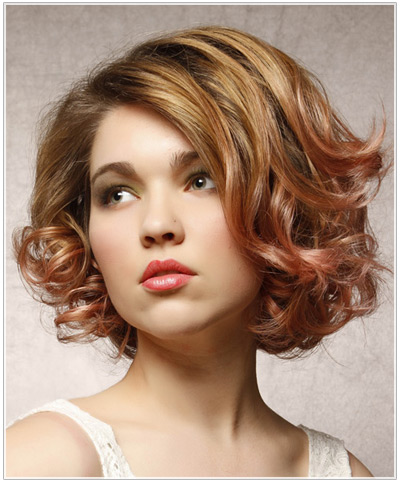 Here, our model is working a more subtle dip dye look, but the results are just as fabulous. Her golden blonde tresses are dipped in a coppery pink shade, making this a great option for women who suit warm/golden hair tones. Her bouncy bob adds even more interest to this 'do and shows off the dip dye effect beautifully. This look is best suited for women with blonde, light copper or strawberry blonde hair colors. Brunettes can also flaunt this look, but try a light golden brown on the ends instead of our model's reddish tones for best results. Ask your stylist to apply the tip color to approximately eye or cheekbone level for best results.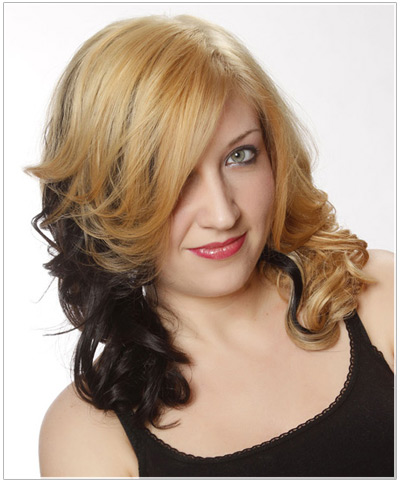 And finally, if you are looking for something more dramatic, check out this model's extreme dip dye 'do. This golden blonde hairstyle is dyed black from ear level down on one side, making this one extreme tip dip! To contrast, the other side is left blonde with just a few lowlights of black. This color can work whether you have black or blonde as your base color, but may take a lot of work to a achieve this contrast, so be forewarned!
Dip dye color is a fun and trendy way to update your hairstyle but there are a few things to consider before you take the plunge. These hairstyles will need to be created in the salon (do not attempt at home!) and will take considerable upkeep. The end result is a head turning look however, so it may be worth the extra time and money!