Nothing calls attention to your hair quite like a healthy, shiny gleam, so try these easy hair tips to get some gloss into your locks!
Try a Darker Hair Tone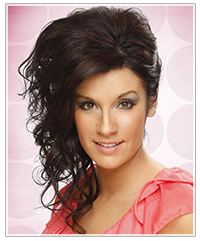 It's not actually necessary to go black or deep red for a shine hit via your hair color (although it helps). Any hair color that has a dark tone will instantly look shiny compared to duller, less light reflecting colors so consider taking your current hair color, even if it's blonde, to a slightly darker hair tone. If you do love your lighter color, however, you can still get your shine on with the help of clear glosses and vegetable dyes, which will add a nice sheen to lighter locks.
Straighten Your Hair
To get great shine, hair needs to be flat enough to reflect light so a straight hair texture is ideal. You can achieve super straight hair with the help of a hair straightener, just don't forget to use heat protection products while styling so that your finished result, and your hair, is healthy looking.
Tweak Your Hair Routine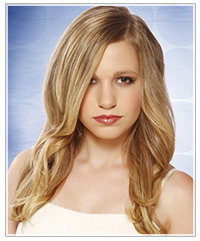 For natural shine every day, tweak your hair routine with a few little hair habits that will promote shine. For example, after washing your hair, rinse your hair really well for a good few minutes in luke-warm to cool water. You can even add a vinegar rinse for an extra shine boost.
Make the Most of Shine Encouraging Hair Products
Nowadays you can get specialized shampoos, conditioners, treatments, shine sprays, serums and glosses that can be added to your hair to enhance your natural condition, or to add shine, so make use of them.
Look After Your Hair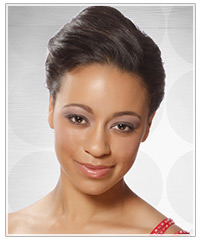 If you want to maintain shiny locks all year around then nourished hair is a must! Use the best quality products you can afford, don't brush, handle or stress your hair too much and regularly use deep conditioning hair treatments.
We hope by incorporating all or just some of these hair tips you'll be able to give your locks a shiny, glossy gleam. To find a hairstyle to show off your sparkly strands, view our hairstyles today!