A definite way to spice up your hair color and forgo the choice of having to decide between two equally great hair shades is to add a two-tone hair color splash to your locks! Check out these ideas for some inspiration...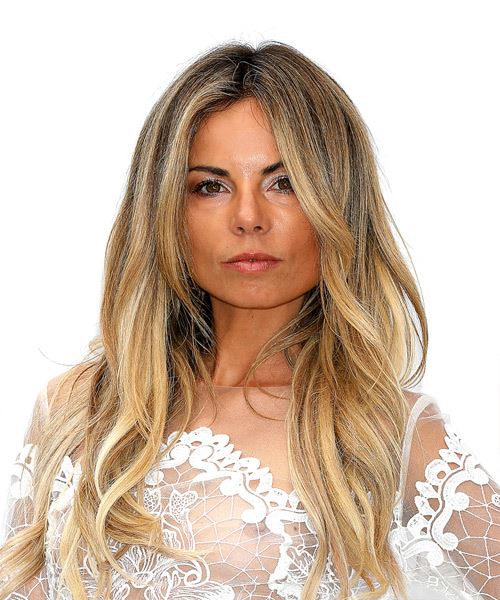 What is a two tone hair color splash?
In French, Ombre means shade or shadow. When it comes to the hair world, two tone is a hair color effect that is typically darker at the top and lighter on the bottom. Often, the darker top of your hair is your natural hair color and the bottom section is lightened with a hair lightener.
Another way for you to do your two tone is to have a color that runs on the bottom of your hair and one that runs on the top. This is a great way for you to blend the two colors. It is like having highlights in your hair that are blended a lot better and that you can hide if you want to into a pony tail.
Is it a low or high maintenance color choice?
Two tone color splashes is a low maintenance option for you. Reason being is the fact that the style encourages you to show off your natural color through your roots. This means that you do not have to worry when your hair starts to grow as it just emphasises the color style that you have chosen to go with.
You are going to have to still color your hair, but you won't have to do it as often as you would if you had to color your entire head. You want to ensure that your color still stays bright and vibrant but if you're like me, my color stays for a long time but my regrowth is very quick. So this style of color is ideal for me.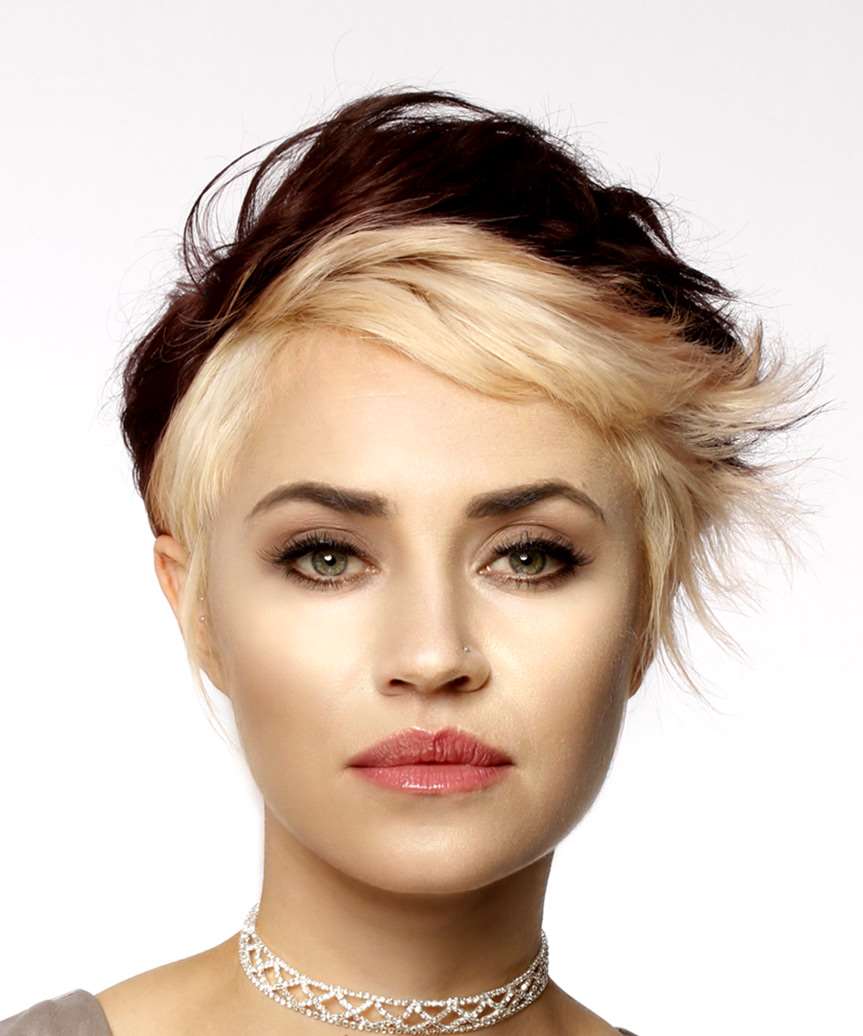 Why choose a two tone hair color?
Two tone is a great way for you to color your hair because it is a low maintenance way for you to color your hair. It is low maintenance because you do not have to worry about your roots growing out. That is kind of the point of this look.
You want to have two different tones that blend in together at the midpoint of your hair. There are a few ways that you can do this look.
Firstly, you can use natural looking hair colors such as dark brown going into a blonde. Or, you can go blonder and use two different funky colors that blend in well together and gives you a stand out kind of look.
If you want to mix the two, you can! That is the beauty of the two tone. You can have your natural color on the top and then dip dye the tips of your hair into a funky color such as pink or purple. It is a subtle way for you to color your hair and at the same time still make it look like you have dyed your hair.
It is a lovely way for you to change your hair color and it looks great every time! You do not have to worry if you have to prolong your color treatment because even if the bottom color is lower down in your hairstyle, it still looks amazing!
Traditional Two-Tone Hair Color Splash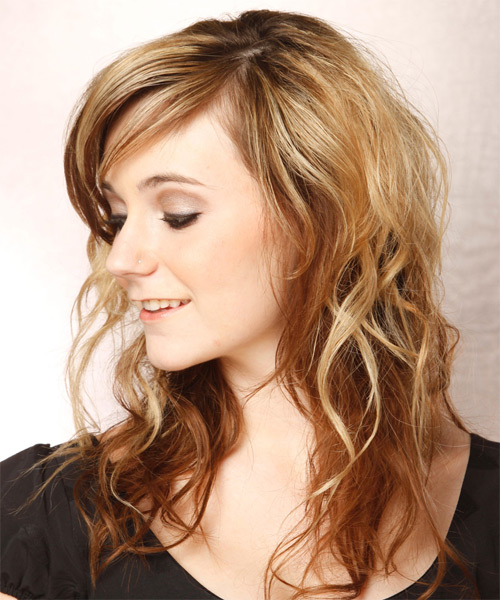 This is a lovely natural looking two tone hair color. As you can see, the bottom is darker than the top. It is blended nicely which is key to pulling off this look. The lighter top helps to lighten your face which opens up your face.
This blend of colors is ideal for someone who has a light brown natural hair color as well as a light skin tone. It will suit all face shapes and the colors work for someone who has glasses.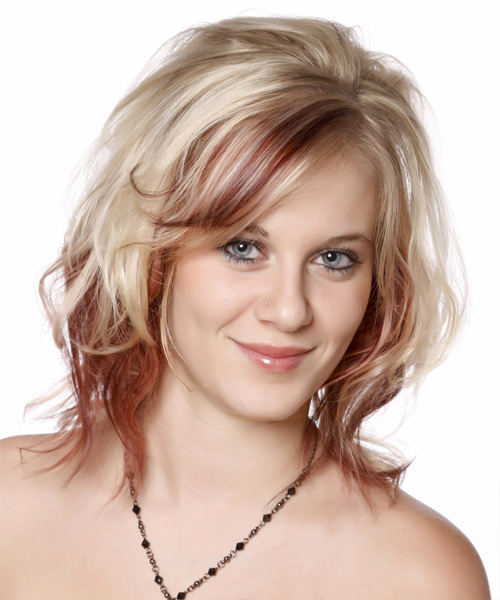 A tried and true traditional two-tone hair color usually involves adding a contrasting color to the underneath sections of your hair. This provides a nice change in shade that can be seen when wearing your hair out and down, half up half down hairstyle or in a ponytail or updo. Popular hair color choices for this type of two-tone color are brunette and blonde or red and blonde, but any complimentary or contrasting hair color mix looks great!
Subtle Two-Tone Hair Color Splash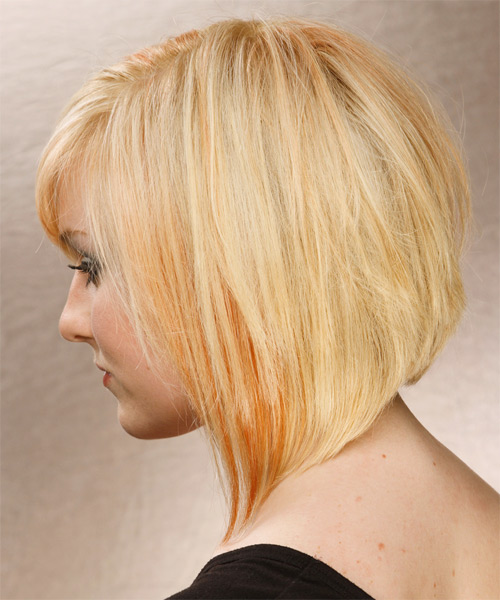 If you want to go with a more subtle route when it comes to adding some color to your hair then you are going to want to add the color like the two tone picture above. There is a bit of orange in the blonde hair which you can see nicely but it is subtle and not in your face.
This look can work for any length hair. It is ideal for someone who wants to add color but a bit scared to take the leap. This is a gentle stepping stone that you can take.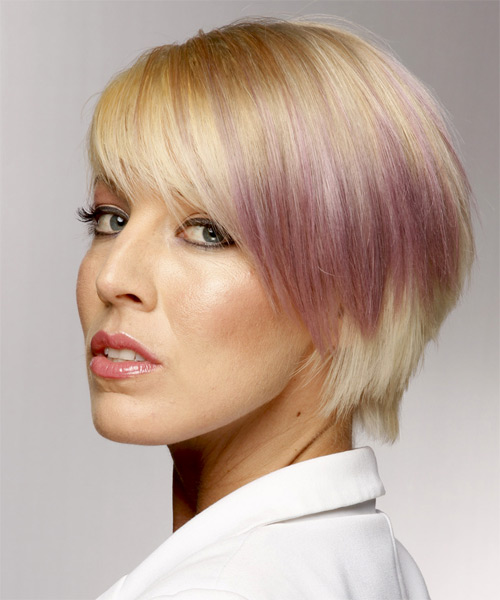 If you don't like the idea of coloring an entire section of your locks then two-tone hair can be made subtle with just a hint of a color splash. Adding a different shade in specific or random sections of your hair, either underneath or through the top, provides an interesting look that is much more subtle than half a head of different color. Choosing a muted hair color also keeps the impact of this look toned down.
Statement Two-Tone Hair Color Splash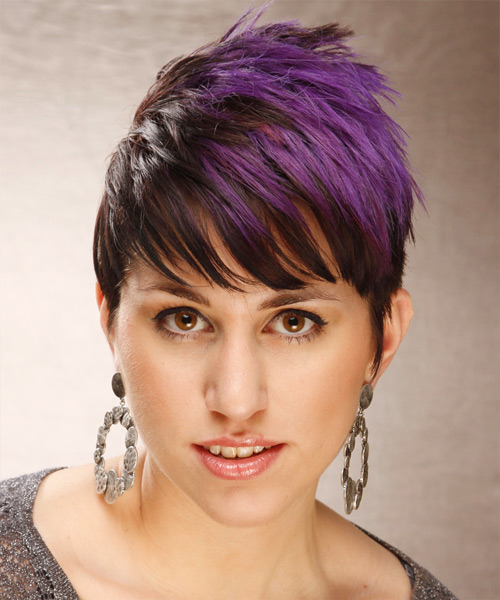 I love color! I love something that is bright and a statement. I lot of people like to use their hair color to express their feelings and show off their personality. You can do this with a gorgeous two tone hair color splash!
You want to make sure that you choose a color that is going to show on your hair color. Pastel colors look best with lighter hair and brighter colors show up better with darker hair colors. You can change this up if you want. Keep in mind that this is just a guideline.
Make sure that you choose a color that is going to suit your personality. Placement of the color is key! So make sure that you talk to your hair colorist before you place the color so that it can frame your face well and blend in nicely.
The trick to making sure that the bright and funky colors look like you were born with those colors is blending! You need to make sure that your colored highlights are belended in well with your natural hair color. That way it looks professional and not like you stuck a few colored streaks in your hair for no reason.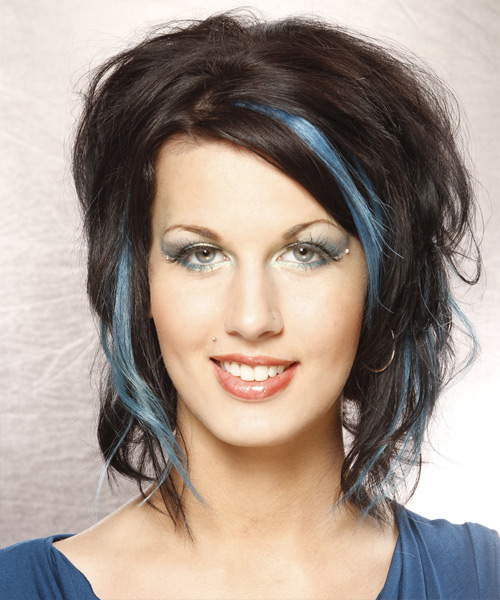 Those who love the thought of a head turning two-tone color need to look no further than bright splashes of color in purple, pink, green, blue and orange! Weaved throughout random sections of your hair, these pops of color look great when teamed with contrasting shades, such as black hair color or red hair.
Natural Two-Tone Hair Color Splash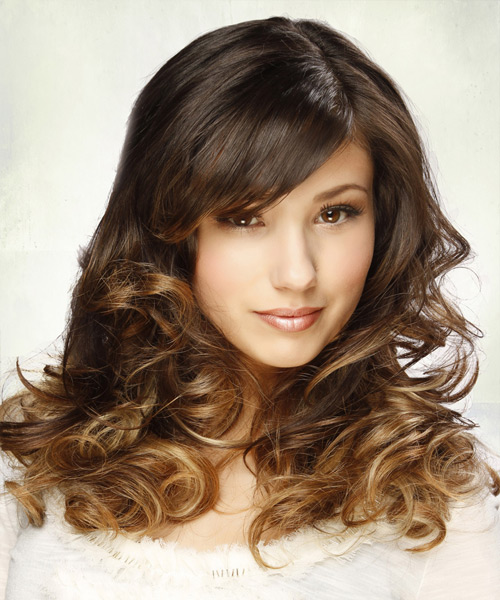 Does it not just look like this lady was born with hair this color!? This natural two tone uses two natural hair colors that contrast off of each other. The darker hair on the top allows you to grow out your hair without having to worry about your root color showing through which allows this hair color and style to be low maintenance.
If you are looking for a two tone color splash that is low maintenance and allows you to stretch out your color treatments, then this is the hair color style that you want to look at. Make sure that you keep up with your trims once every 6 weeks or so. Color sticks better to healthy hair so you want to make sure that your ends are healthy. This is going to ensure that your color stays vibrant for longer.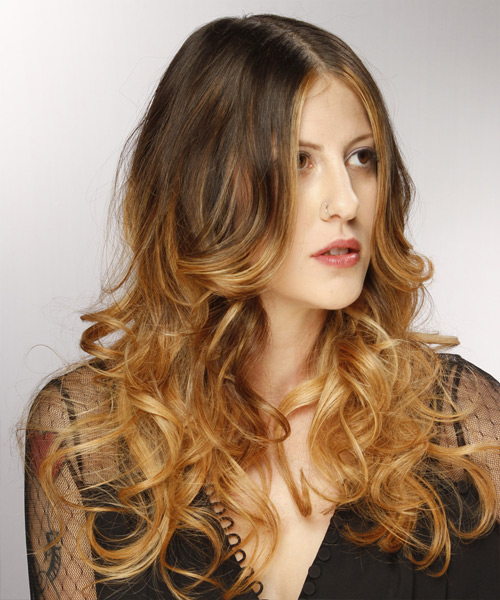 Our final two-tone look is really on trend right now and perfect for those who prefer a natural hair look. It involves adding a lighter hair color from the mid-lengths to the ends of your hair while your top section of hair remains dark. This creates a natural looking color change that compliments your look. The other advantage of this great color style is that there is no regrowth, which means root touch ups are non existent and you can spread out your salon color visits even further, saving you money!
How to maintain a two tone color splash
Use color save shampoo and conditioner to keep your hair color vibrant between your color treatments.
Trim your hair once every 6 weeks or so to keep your ends healthy. Color sticks better and for longer when it is applied to healthy hair.
If you have blonde in your two tone style, make sure that you stay away from chlorine. Chlorine can turn your blonde hair green and it can also ruin your hair.
A hair masque once a month will keep your hair shiny, smooth and healthy. Your hair feels amazing after you apply a hair masque!
You also want to use sulphate free shampoo and conditioner. This is going to help preserve your color. Sulphate free products are also great to use if you have a Brazilian blow wave because it does not strip your treatment off your hair.
Use a toner to keep your highlights bright. A toner is a product that you use on your hair once your hair has already been washed.
Start a hair washing regime that will keep your locks healthy but won't strip out the color.
You are going to want to wash your hair less frequent. Wash your hair twice a week. This is going to help you preserve your hair color. The more you wash your hair, the quicker your color will strip and start to look pastel instead of bright and vibrant.
You are going to need to touch up your color once every 6 weeks or so to ensure that your color stays vibrant. If you want to push the color treatments to once every 2 months or so, that is ok because it suits this style. Just make sure that you do not wait too long because you still want the color to show up nicely.
Two tone hair color splash is a great way for you to dip your toes into the hair coloring party. It is trendy and works with any hair length which is important to keep in mind. You want to make sure that whatever color you choose, that it suits your skin tone as well as your personality.
Choosing a two tone color splash is going to be the best decision you are going to make! It is a low maintenance hair color step that you can take. You do not need to worry if you have to push back one of your color treatments because the whole color style is based on seeing the two tones of color on your hair clearly.
The great thing about this site is that you can upload a picture of yourself, click on one of the images in this article and see what you are going to look like with that color choice! How cool is that? If you do not like any of the images that we have shown you in this article, do not worry. There are thousands of more styles and color choices for you to choose from.
This virtual hairstyler is a great tool for you to use to get a better idea of what you are going to look like with a hair color and style that you think you might want. Speak to your hairstylist and let them know what style you want, color you want and a few changes that you might want to make to suit your needs.
Two tone color splashes have been a trend for a while now and we believe that it is going to stay for a very long time! Enjoy your new hair color!