Anyone with fine hair knows how easily it can be plagued by frizz, flat limp locks and the inability to hold a curl, and how easy it is for these factors to cause you to give up even trying to style your hair.
But these issues, and many other fine hair styling problems, can be overcome. All it takes is knowing some easy hairstyling tips just for fine hair.
Start With the Right Haircut
To even the odds between good and bad hair days for fine hair, your first step should be a good haircut. One of the biggest complaints about fine hair is the lack of body so a good cut that will instantly inject body into your hair is great place to start.
Something above the shoulders is perfect for this, but fine hair in any type of length can be improved with different hair cutting techniques and the help of hair layers. To find out what's right for you, consult your hairstylist about the best cut based on your fine hair and other attributes, such as your hair density (which can range from thin to thick), hair texture (straight, wavy, curly) and face shape.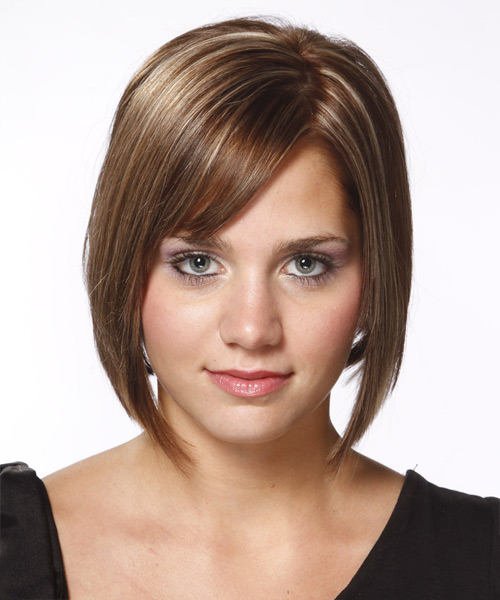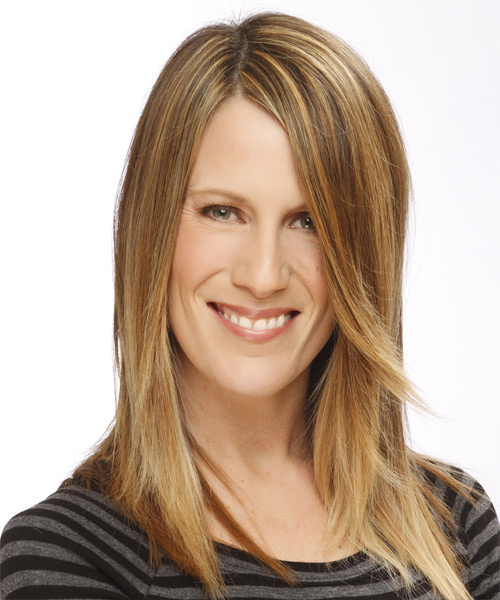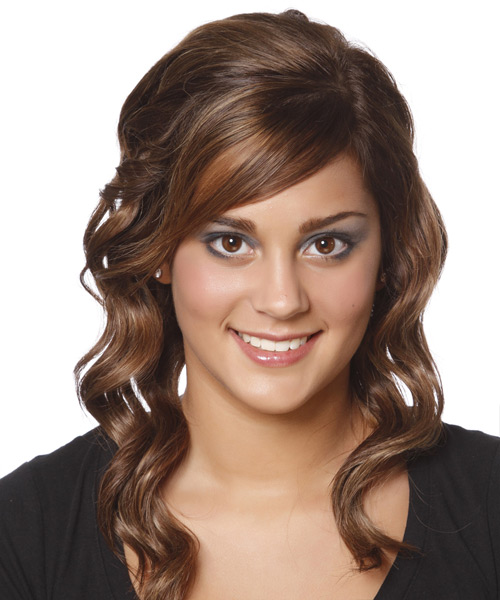 The Best Length for Fine Hair
While wearing your hair as long or as short as you want is a decision that's totally up to you, sometimes your hair has other ideas.
And when your hair is fine, those ideas mean lank, volumeless locks stopping you from styling your hair how you want to, and causing lots of frustration.
Rather than forcing your hair to be something it's not, however, why not try working with your fine hair characteristics to find a hair length that will suit you and give you a great look, every time!
The best length for fine hair is short to medium.
Fine hair is very prone to knots and fly-away strands and naturally lacks volume so anything longer than your shoulders is going to really hit you hard when it comes to styling.
We recommend taking your hair to a length that is as short as you are comfortable and confident with, and to opt for hairstyles that add volume and promote the illusion of thickness.
Short Hair Length Ideas


A short look for fine hair should have plenty of volume and promote a thicker look. Add curls or waves (bottom picture) with a curling iron or hot hair rollers, or go for a straight look with plenty of piecey texture thanks to some hair gel (top picture).
Medium Hair Length Ideas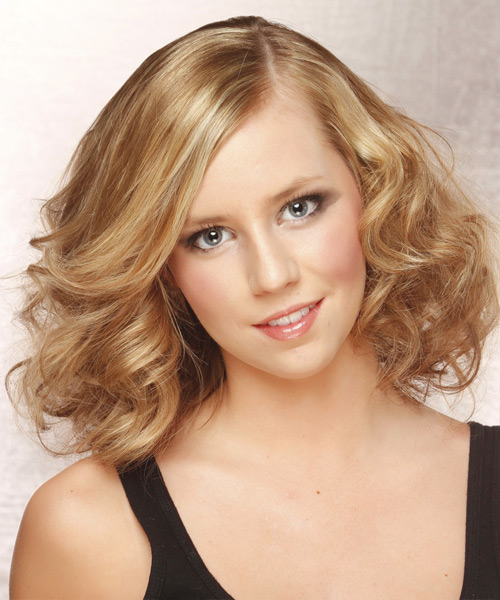 As for a medium length look, add thickness with heavy blunt cut bangs (top picture) or volume filled waves (bottom picture), and keep your length hovering around your shoulders so you get just the right amount of weight and balance.
If you'd like to see more short and medium length hairstyles to suit fine hair, try our Find Your Perfect Hairstyle Consultation. It will allow you to choose your fine hair texture (as well as other personal attributes) and then recommend hairstyles from our range that will suit you.
Hair Color for Fine Hair
Fine hair, especially if it's very fine and thin, grabs onto color really well, which should result in excellent coverage and make it easy for you to hide any grey hair. If you're coloring your hair at home, remember to leave the hair color on only for as long as recommended. As for hair color suggestions, always go with a color that will flatter your skin tone.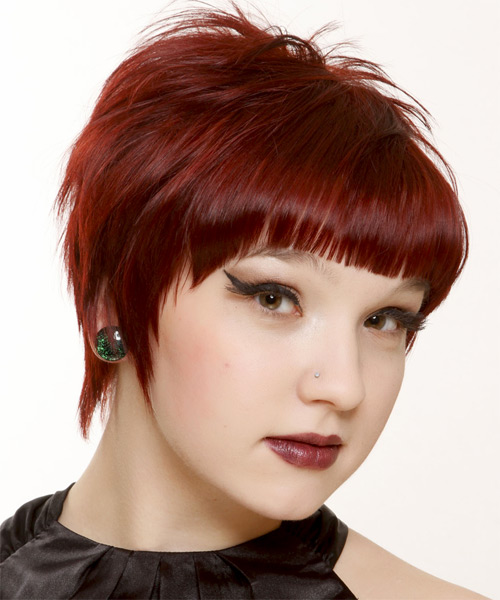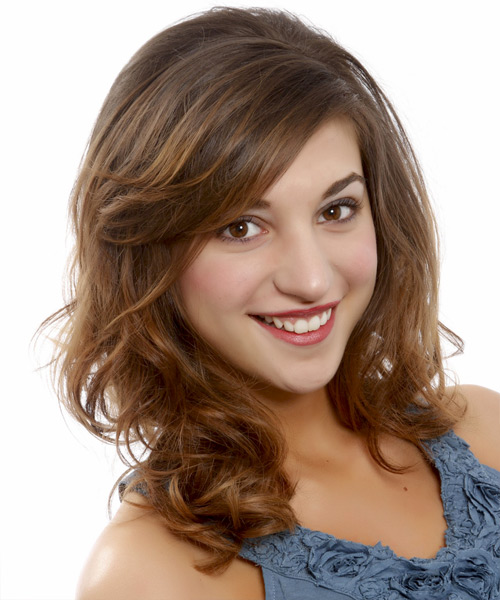 Hair Styling Tips for Fine Hair

When it comes to straightening fine hair, try using a blow-dryer and paddle hair brush instead of a hair straightener as this will give a more body filled finish.

Use hair mousse before styling to add grip to your hair if it normally doesn't hold a style well.

Moisture will wreak havoc on fine hair causing hair frizz and your style to drop. Getting as much moisture out of your hair as possible is the key to creating and keeping your look so make sure your hair is about 80% dry by the time you start styling and keep going until your hair is 100% dry.

Use hair gels and hair pastes that are lightweight to avoid weighing your hair down when styling.

When blow-drying, the best way to get instant volume isn't to style with your head upside down. Instead, stand upright and pull your hair straight up at the roots using your hair brush. It'll create firmer tension and give you more lift.

If you've got an asymmetrical haircut then give your fine hair more lift by blow-drying your hair in the opposite direction of the way you'll be wearing it, and then brushing it back the right way. Your fine hair strands will naturally lift up and give you a more volume filled finish.

For curls that will keep their hold in fine hair try creating the curls using hot hair rollers as the heat from rollers will change your hair's structure and hold the set for longer.

If you're trying to create elaborate waves in your hair then give gels a miss in favor of thickening spray gels and volumizing mousses.

If your fine hair constantly looks limp and flat no matter how you style it then consider the hair styling products you're using. Hair conditioner can add extra moisture when you don't need it or a heavy type may be too much for your strands. Consider skipping the conditioner all together or using a much lighter spray in detangler instead. The same tip goes for styling products too. The lighter the product, the better it'll be for your fine hair.

Our final tip is to consider using hair color and hair extensions to add extra volume and thickness to your hair. Hair extensions can be clipped in where needed and cut and colored to match your hair. And hair color, especially darker shades, can add dimension and the illusion of thickness to your hair strands.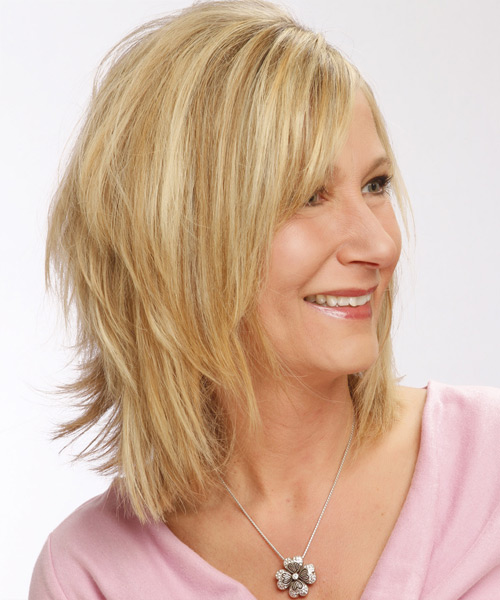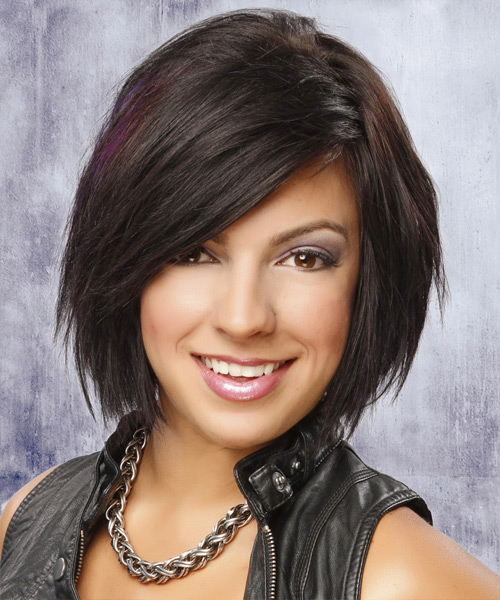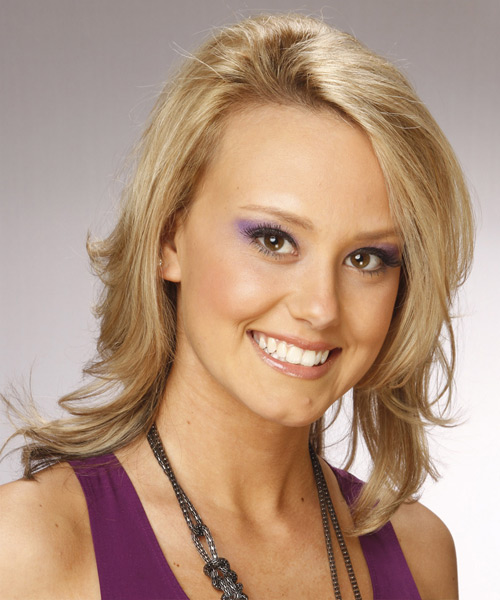 Fine Hair Volume Tips
There's nothing worse than spending hours primping and preparing your locks for a jaw dropping hairstyle only to have it ruined by your fine hair being unable to create or sustain any volume. There are a few tricks-of-the-trade you can try, however, that will banish flat, lifeless locks and pump plenty of volume into your 'do!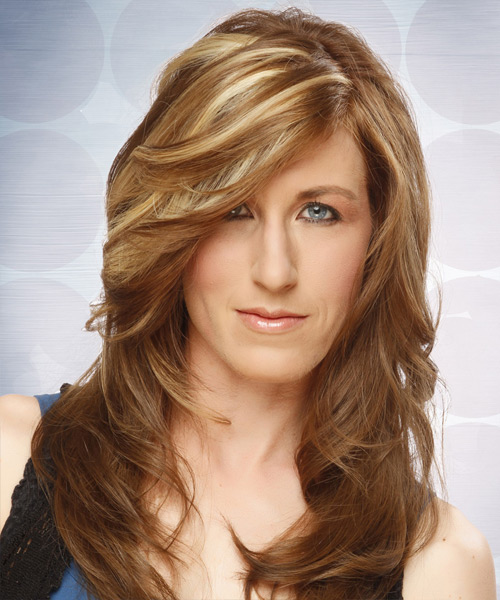 Wash with volume injecting shampoos and conditioners. If you find your hair lacks any sort of lift then try these products day-to-day. If your hairdo is for a special occasion then definitely include them when preparing your hair for the event.

Add root boosting products. After washing your hair, or on dry hair, work some volumizing hair mousse into your roots and then mist in some texturizing spray before blow-drying or styling. These products will add lift, thickness and grip to your fine hair.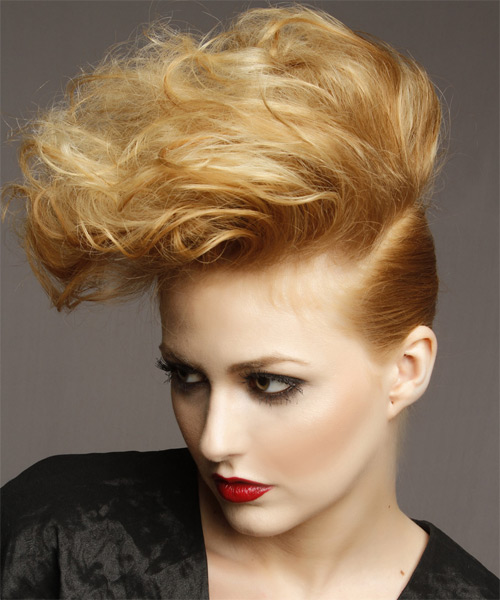 Use a round or paddle hair brush when styling your hair to promote lift. If you're blow-drying your hair, pull your hair up at the roots with your brush while aiming the nozzle at your roots for an extra shot of volume.

For the ultimate hair volume, straight after blow-drying a section of hair, wind your hair into a large Velcro hair roller and then allow it to cool. Once you hair is cool, set your locks free, run your fingers through your hair and enjoy the volume!
As you can see, by washing and styling with the right hair products and using some expert brush and blow-dryer tips, adding volume to your fine hair should be cinch! Start practicing these tips with many of the great hairstyles we have available today and enjoy a volume-filled look every time you style.
Hair Products for Fine Hair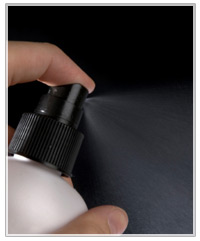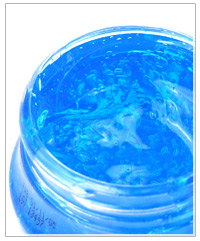 Any styling product that is going to add volume is the key for getting the best out of your fine hair. You also have to take the weight of the product into consideration also, because anything too heavy will weigh down your locks. Opt for lightweight hair products (think hairspray, light gels and mousses) that will inject some volume into your strands and you can't go wrong!
To see how you'd look with any of the hairstyles pictured in this article, click on each image to try the virtual hairstyle with your own photo!