According to Glamour magazine, we should all be channelling our inner sea goddess when it comes to our hair this season. That's right... long, flowing mermaid waves are set to be all the rage this spring and summer. But, we aren't talking perfectly styled curls Taylor Swift had a few years ago. Instead, the best waves this spring and summer will be soft, tousled and randomly placed. You can use this hairstyle on any hair length however; this hairstyle will work best for medium to long hair lengths and is appropriate for straight and wavy hair textures.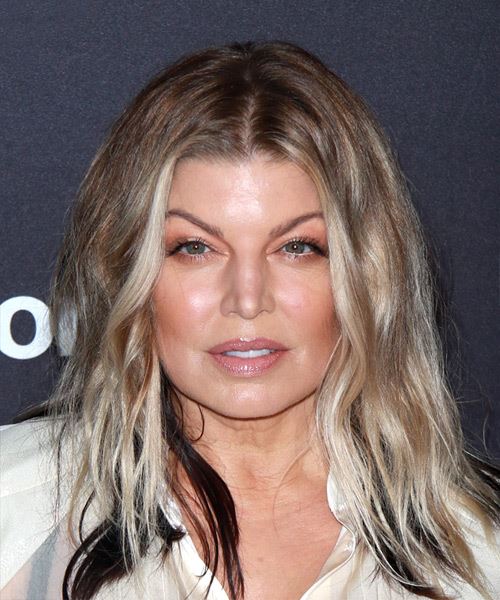 What makes mermaid waves unique and fun?
Mermaid curls are one of my favourite types of curls because they shape faces so well. They bring the right amount of volume to a look and on top of that, they bounce so nicely when you walk down the street and strut your stuff.
Mermaid waves can suit most face shapes. You just need to make sure that you place the waves in the right spot so that they compliment your face shape and does not hide it. It is an easy hairstyle for you to style in the morning. I love this style because it does not take me long to do in the morning. If the style goes out of place during the day, it is not the end of the world because the style will still look gorgeous.
You can take your mermaid waves to the next level by adding some colored highlights to your look. This is going to bring in the fun side of your personality to your look and make the hairstyle more original to your personality and overall style.
Waves can be made into an evening look or even a casual kind of look. Depending on what you decide, make sure that your makeup application suits the look you are trying to go for. Make sure that you do not forget to highlight and contour your face so that you can show off your favourite facial features.
Will mermaid waves suit you?
Any face shape will suit mermaid waves. The best part about mermaid waves is that they will also suit any hair length but as I said before, it is best for medium to long hair length. The trick is to make sure that you do not add too much wave to your hair if you have short hair as your hair will look shorter than it really is.
You are going to need to use some hairspray to lock in your waves so that they do not move during the day. You also need to keep in mind that the waves are going to drop throughout the day so if you want the style to stay in throughout the day, you are going to need to make your waves tighter in the morning so that it stays.
Unfortunately, mermaid waves do not suit people who wear glasses if the waves are in front of your face. This means that if you wear glasses, you are going to need to make sure that your waves do not cover your face or you can wear your contact lenses on the days that you wish to wear your hair like the styles below.
Day mermaid wave ideas
Mermaid waves will look great regardless of the time of day. Below are some day mermaid wave ideas that you are going to rock!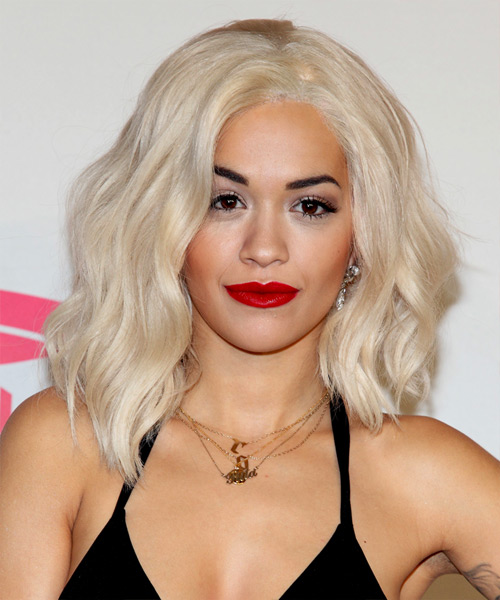 Styling Technique
Using a heated wand or curling iron will not give you the right kind of waves to be on trend this spring and summer. Your curls will look too polished for this casual, soft hairstyle. Instead, try an overnight waving method by braiding your damp hair and letting it dry naturally. Part your hair as usual and then French braid your hair loosely on either side. In the morning, simply undo your braids, run your fingers through to separate the sections and then use a medium-strength styling spray to keep your waves in throughout the day. For an even softer look, use a wooden paddle brush instead of your fingers for an ultra smooth, shiny look.
Don't be afraid to try different style variations to get different waves. In addition to French braids you can also try two low braids on either side of the head, twists or buns. You can also experiment with the size of your sections for bigger or smaller waves.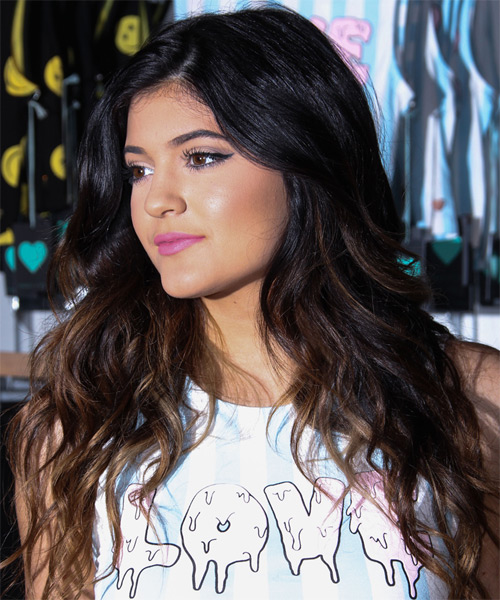 Products
This beachy hairstyle requires minimal hair products to achieve, which is always a bonus. For added volume, apply a palm full of mousse to your towel-dried hair before your braid it. To finish it off, stick to a medium-hold hairspray or light styling wax.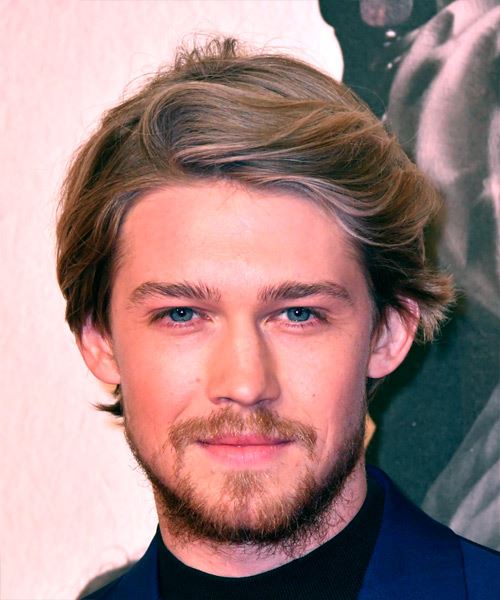 Joe Alwyn is showing us that waves can suit men as well as women. The mermaid waves are subtle in this look but it is ideal for someone who has wavy textured hair. This is an easy going hairstyle that will not take you long to style in the morning. You need to add some hair wax to your hair to lock in the waves to make them stand out more.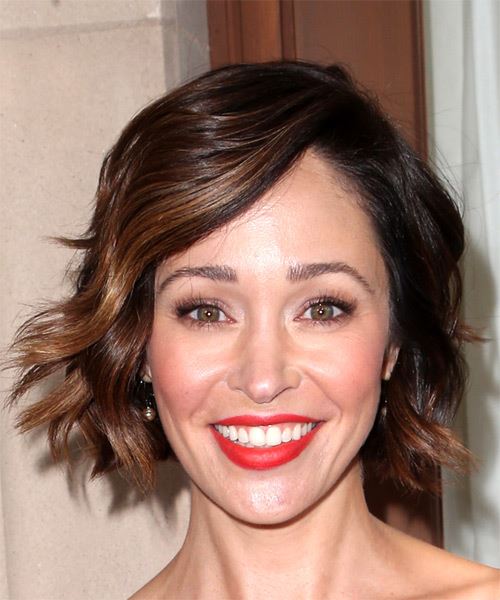 Autumn Reeser is rocking this side-swept look. The side path is allowing her hair to frame her face really nicely and when these curls drop, the waves will look astonishing! This is a style that is perfect for a casual lunch with the girls or even a meeting at work.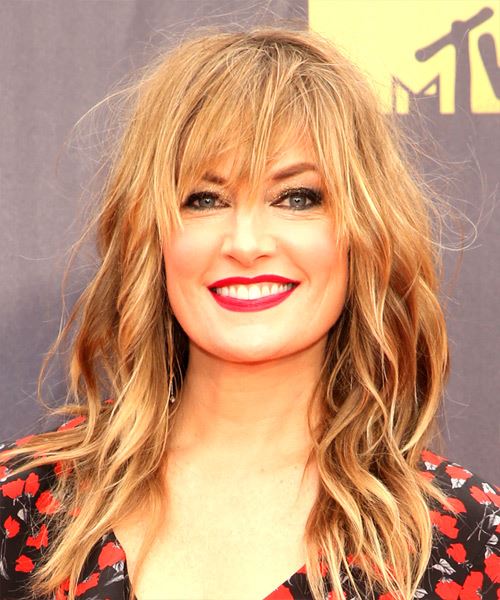 Madchen Amick beach waves are the epitome of mermaid waves! This hairstyle is all over the place but in a good way. As you can see, these waves have dropped a bit which is ok. There is a bit of product on the ends of this look to make sure that you do not get overboard with the flyaway hairs but this is a carefree, feel good hairstyle that you are going to want to try!
Evening mermaid wave ideas
Mermaid waves can be turned into a more precise hairstyle with less flyaway hairs. To turn the style into a night style is not hard and can be done after your bath or shower before you get ready to go on your night out around the town.
This is a gorgeous look for day, but for the evening you may want to spruce it up a bit. You can glam up your mermaid waves like Sandra Bullock has done here by using a flat iron on the lowest setting to create randomly placed waves and twists throughout the hair.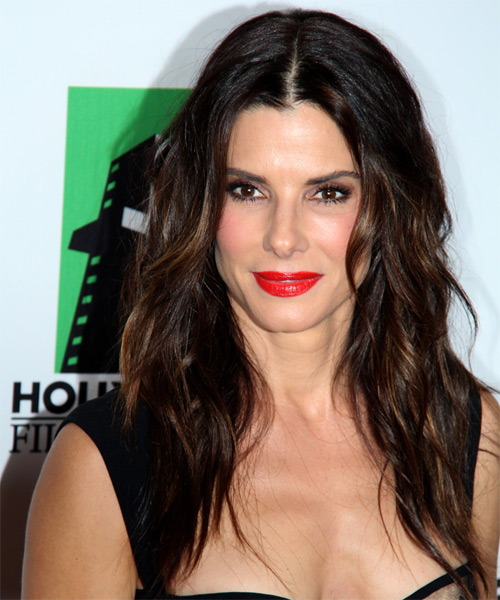 Styling technique
Use your flat iron to wave sections of hair (use different sizes for best results). Start a couple of inches from the root and insert the section into the flat iron. Rotate the iron away from the face for one turn, then slide the iron down a couple of inches and rotate the hair towards the face. Use this alternating pattern to create loose random mermaid waves.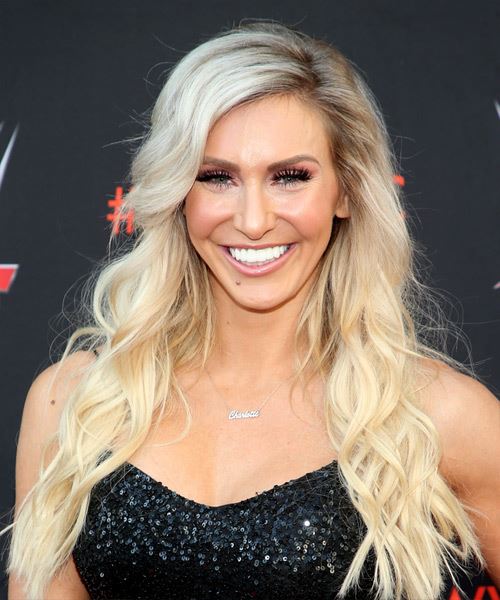 Charlotte Flair has taken the Sandra look and has added a side path to this hairstyle. The side path works well with bangs that can be side-swept. You are going to want to make sure that you keep the top of this look straight and add the waves to the mid length of your hair. This is going to help keep the focus of the look on your face and gorgeous jewellery that you are showing off for the night. Spray your curls so that they can keep shape during the evening.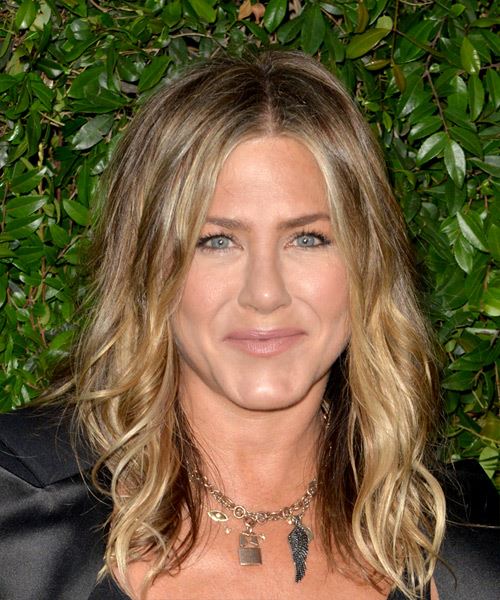 Jennifer Aniston is the queen of mermaid waves. She makes it look so easy to pull this look off and she makes it look like they are so easy to style. This hairstyle can be used for an evening look or you can even use this style for a casual day look.
Alternative styling technique
If you do not like the styling ideas that we have given you above, you can use the tips below to style your hair the way that you want to. Use the styles above as inspiration and make the mermaid waves your own creation to express yourself.
Place the section of hair in the flat iron a few inches down from the roots.
Rotate the flat iron about 1/2 to 3/4 of the way around.
Holding that position, glide the iron down the section of hair.
Release the iron 2-3 inches from the ends.
To finish the evening-version of mermaid waves off, work a shine serum through with your fingers and then spray with a light to medium hold hairspray.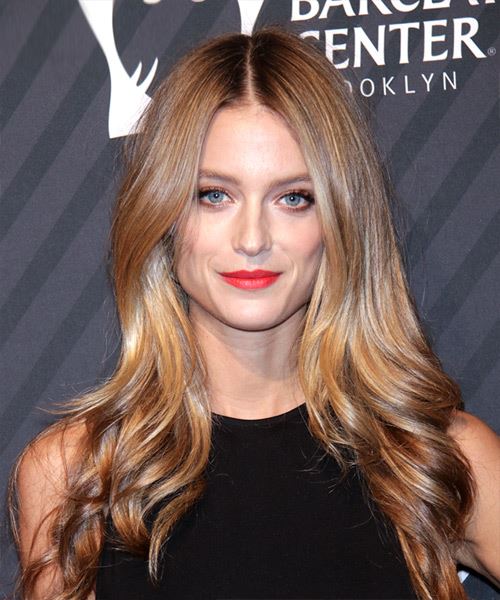 Tips to keep in mind when styling your mermaid waves:
Before styling your hair, add some mousse to your wet hair before you dry it. This is going to help your hair from stopping to become frizzy and help define the curls you going to add to your hairstyle.
Make sure that you apply product to your hair before you use a hot tool so that you do not damage your hair creating this look.
Make sure that you use professional hair products to ensure that you get the best hair look possible.
Too much product in your hair will cause your waves to look dirty and greasy. Remember that a little goes a long way when it comes to using professional hair products.
Waves do not last as long as other styles so if you want waves for a few days in a row, you are going to need to style your hair daily.
The key to great waves is to shake your curls. Once you have curled your hair with a curling iron or a hair iron, shake out your curls a bit. This is going to relax the curls and turn your curls into a wave look.
You need to cut your hair once every 6 weeks or so to ensure that the ends of your waves look healthy and blunt.
If you are going to add color to your new look, you are going to need to touch up the color so that the color looks bright and vibrant all the time.
Make sure that you do not make your curls too tight or add too many. You want your waves to show off your gorgeous features and not make your hair look short than it really is. Too many waves will take the focus away from the casual and carefree look you are trying to achieve with your mermaid waves.
You want to keep the top of your hair straight and not curled. So make sure when curling your hair that you curl the mid length of your hair to the tips. This is going to create the desired look you are going for.
Remember to twist warp your hair and curl away from your face to open up your face and not hide your eyes, forehead and cheek area.
You can spray your look with shine spray to make your hair look more lustrous.
Mermaid waves have been around for a very long time and the best part about it is that this hairstyle can go with any look, style and personality. This style is fun and has a lot of bounce and life to it. It will make you feel confident and proud to show off your new hairstyle to the world! There are so many different styles for you to choose from.
The pictures above are just a few of the styles that we have to showcase on our website. If you do not find one in this article that you like, have a look at our long hairstyles to get mermaid wave ideas. You can use your own picture to see if the style and waves are going to suit you and your face shape!
This is one of the more low maintenance styles and is always trendy, so give it a try. These mermaid-style tresses are a great way to get ready for spring and summer!