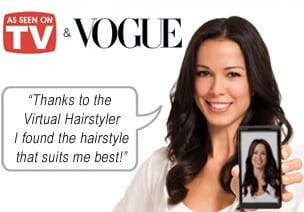 "Thank you! I for the first time went "shorter" and I love it. If it had not been for this, I would not feel so comfortable with my hair for the first time in many years!!!"
Becky from Kansas City (MO) - USA
"Your site is absolutely fabulous! I have chosen a hairstyle and am waiting for the appointment! I can't thank you enough. Even the tips on styling are making a huge difference to the appearance of my hair. Many, many thanks."
Anna - UK
Click here for more...
---
Face Shape Quiz

If you really want to achieve a flattering hairstyle then knowing your face shape makes a huge difference. Determine your face shape with our easy 4-step quiz.
Hairstyle Consultations

Our Hairstyle Consultations will help you find your Perfect Hairstyle based on your personal attributes such as your face shape and hair texture.
---