Flat, lanky hair is never a good look, so it's no wonder that women everywhere love to add body and bounce to their hair. Whether it's to copy the latest hairstyle trends or just to add a little something to everyday styles, volume is one of the most asked for and essential parts of hairstyling and can be added to any type of hair and any kind of length.

For those who really want to add volume, start by washing your hair with volumising and thickening shampoos and conditioners.

When it comes to applying products, make sure they also contain thickening agents and always apply to your roots only, then comb the product down your hair strands so that the ends do not get weighed down.

When it comes to styling your hair for volume, remember that it's easier to add height to hair that has a side part. Another simple way to add volume is to wait until your hair is almost dry and then to apply large rollers to your roots only to add volume while your hair finishes drying.

To blow-dry your hair with added volume, apply your volumising styling product, flip your head upside down and then blow-dry while leaning forward so that your hair falls forward. Then, take a vented brush and lift your hair up and in the opposite direction to how your hair normally sits to create lift.

Clever coloring is also a volume-creating tool as adding artful highlights and carefully placed lowlights can give the illusion of volume to your locks.

Now that you know how to style your hair to get maximum volume, check out these voluminous 'dos for each hair length (short, medium and long) to get some style inspiration!
Short Hair With Volume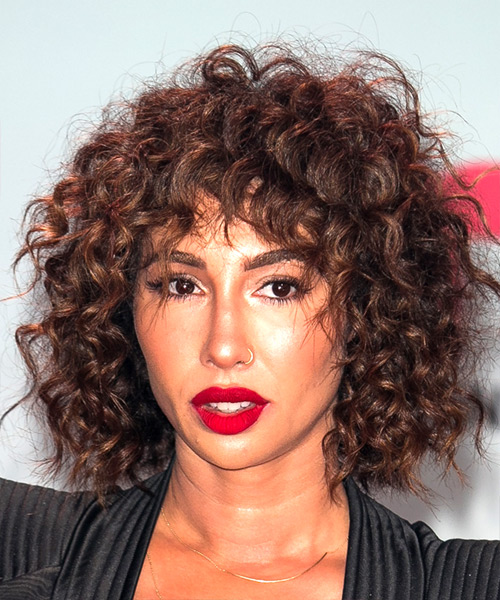 Have naturally curly hair? Well then you are in luck if you crave a hairstyle that is full of volume because curly and wavy hair is generally more voluminous naturally then straight hair. All you need to do is sculpt your locks using layers to compliment your face shape and look. Here, Jacki Cruz has ample volume in her locks thanks to her curly hair texture, so this wash and go shag cut is not only easy to style but also looks great.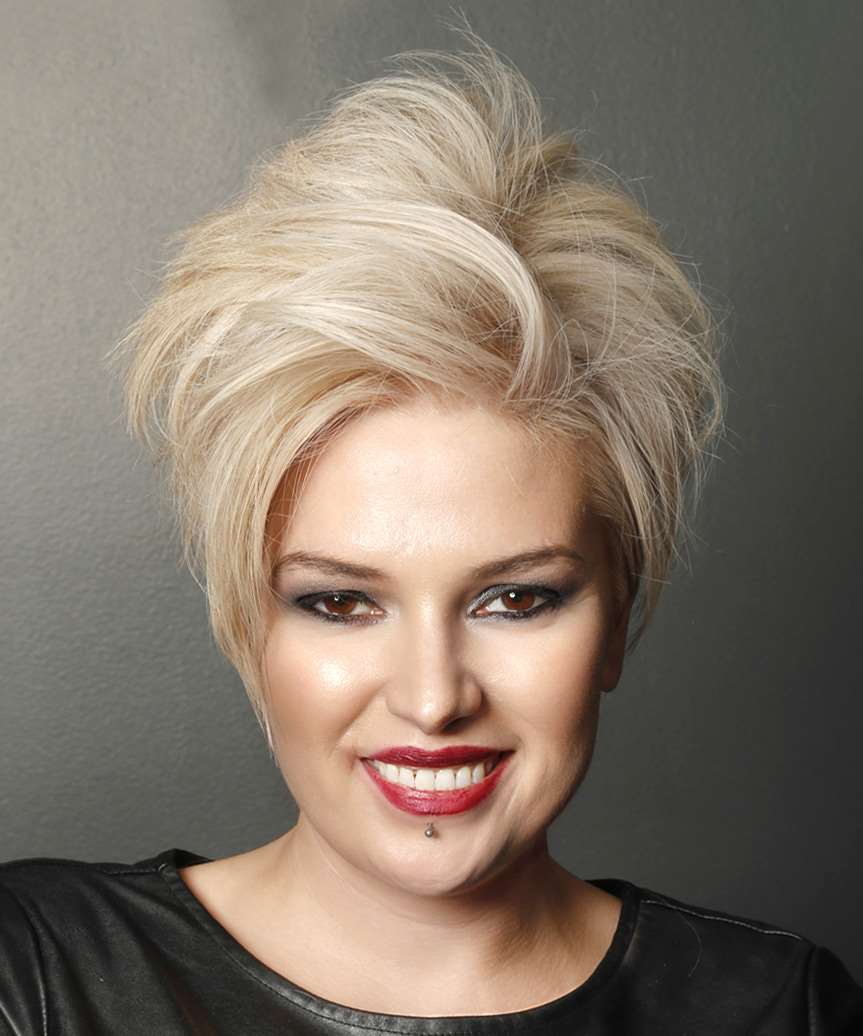 Backcombing can do wonders for short hair, especially if it has a fine texture. Here, our model flaunts a super chic short hairstyle that has been pumped up at the crown with backcombing and hairspray. Her hair has also been blow-dried with a round brush for even more lift.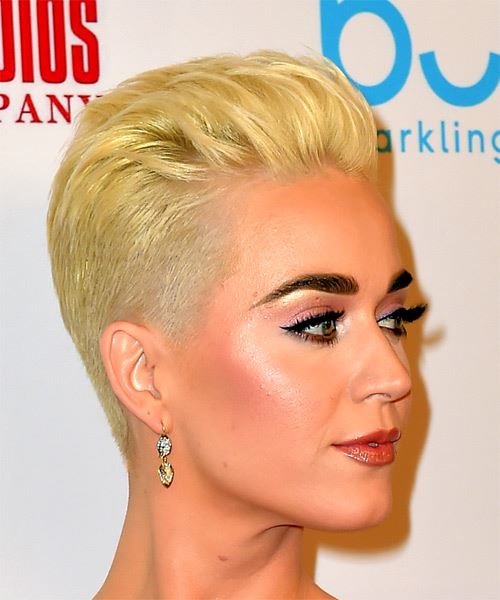 Katy Perry demonstrates how even a super short pixie cut can be voluminous, thanks to the help of a round brush and some mousse. Adding mousse to the roots will help create this back-swept look that is acheived by using a small round brush and blow-drying the hair backwards off the face.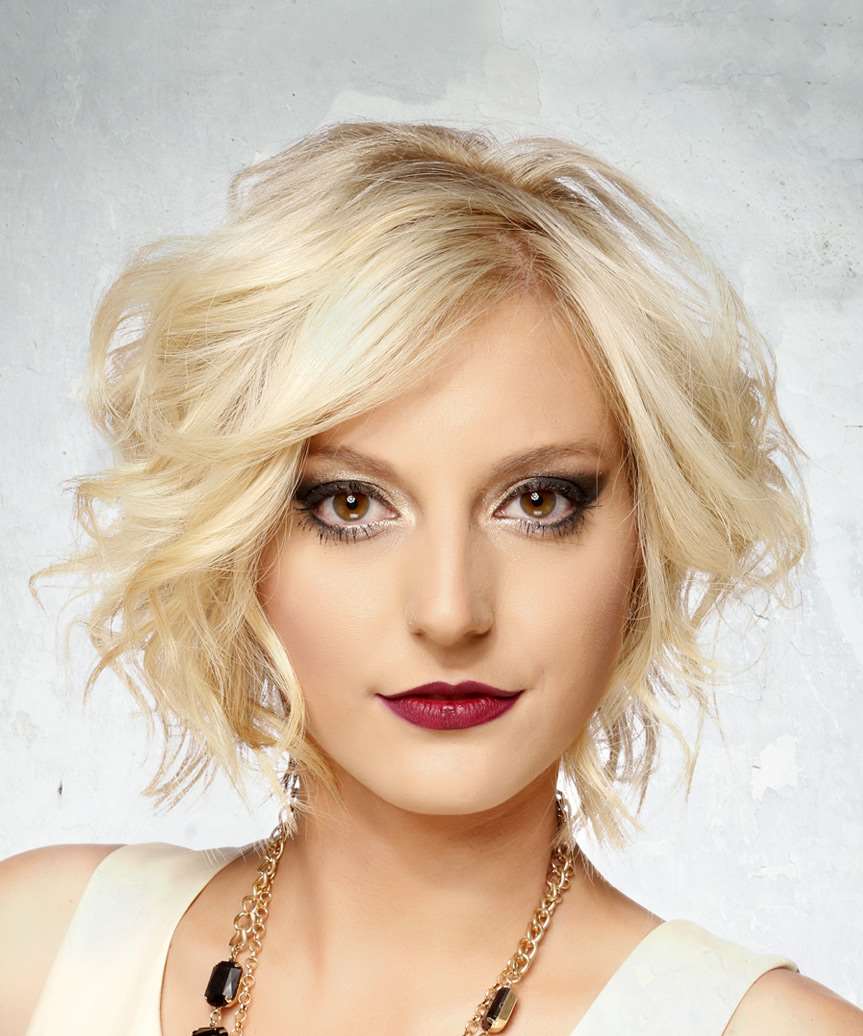 Adding curls to a short bob or layered 'do is a simple way to add volume to the sides of fine or limp locks. Our model shows us how good ringlets look in a short hairstyle when pieced out for maximum volume around the face. More height can be added by backcombing the roots at the top if desired.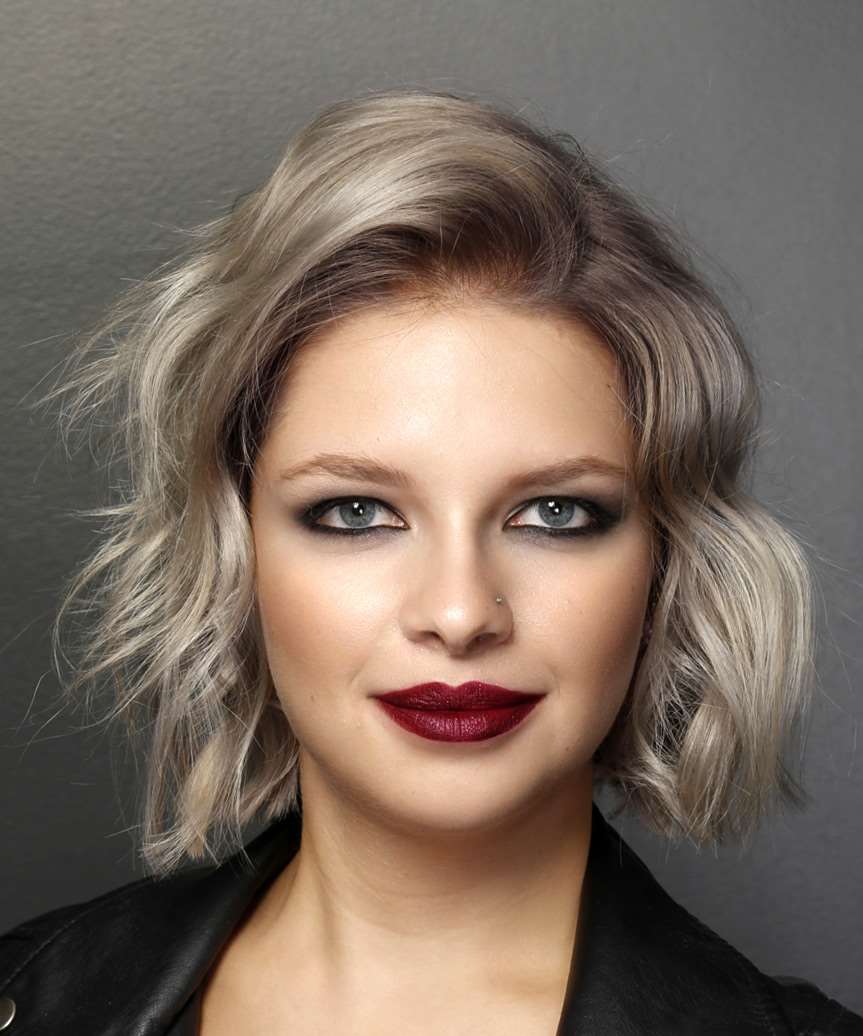 Using a flipped over part is another way to instantly add volume to short locks. Here, our model goes for a chic windblown look and flipped over part to take her short bob from fair to fabulous in an instant.
Our model is wearing a chic bouffant in her short hairdo - another great way to add some volume to your locks. This is an especially useful trick for women who have fine or thin hair. To get this look, add a lightweight mousse to the roots and blow-dry your hair using a round brush. Once you are finished, use a comb and backcomb the roots at the crown. Gently comb the hair on the top section backwards for a smooth finish and then spray it into place.
Medium Hair With Volume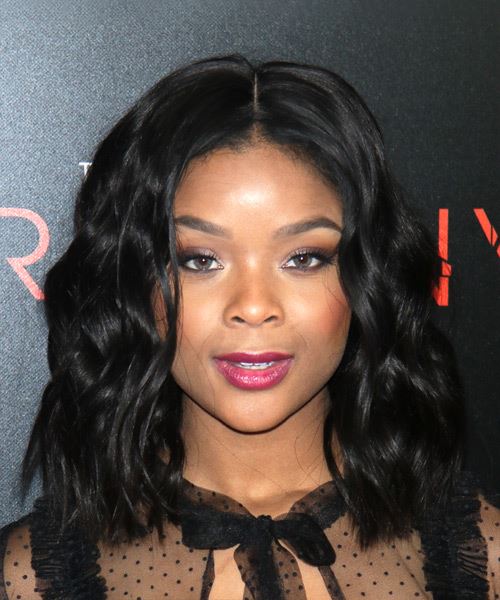 Ajiona Alexus pumps up the volume in her medium-length bob haircut by adding large waves to small sections of hair for a gorgeous finish. This look can be created by using a flat iron to add twist and turns in each section by rotating the iron back and forth as it moves down the hair shaft. Scrunch some holding product in these waves and you are good to go! You can leave the ends pokey like Ajiona for a funky touch.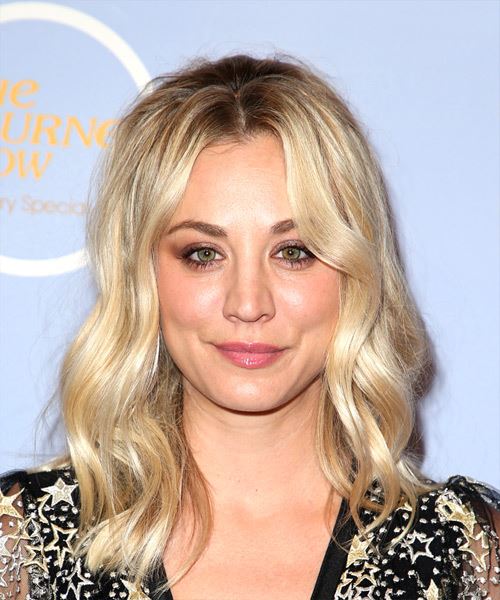 A mini bouffant at the crown is another great way to add volume to your medium length hairstyle. Kaley Cuoco has created volume in her tresses first with soft waves, then by adding a backcombed section at the crown for a cute backswept bouffant look.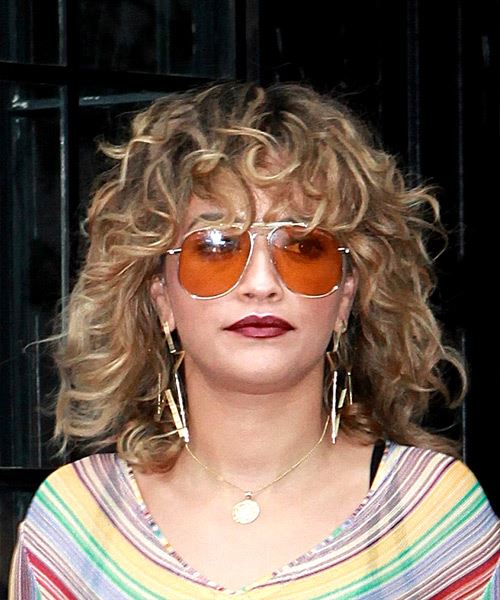 If you have curly medium length hair, a shag cut is ideal for creating a cool hairdo plus maximizing the volume throughout. Rita Ora goes for a Seventies look here with her shag cut that makes the most of her curly hair texture.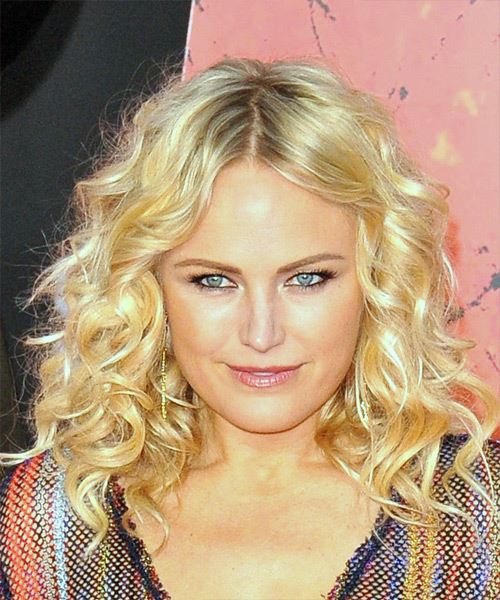 Ringlets also work in medium length hair to pump up the volume all over. Malin Akerman's layered locks look stunning in ringlets all over, which are parted in the middle. These curls not only create a nice frame for her face but her fine locks look thicker than ever.



If you fancy sleek and straight hair with lots of volume, check out Gina Rodriguez's chic bob here. This hairstyle has tons of volume from being blow-dried with a round brush then teased at the roots all over for a soft but voluminous finish.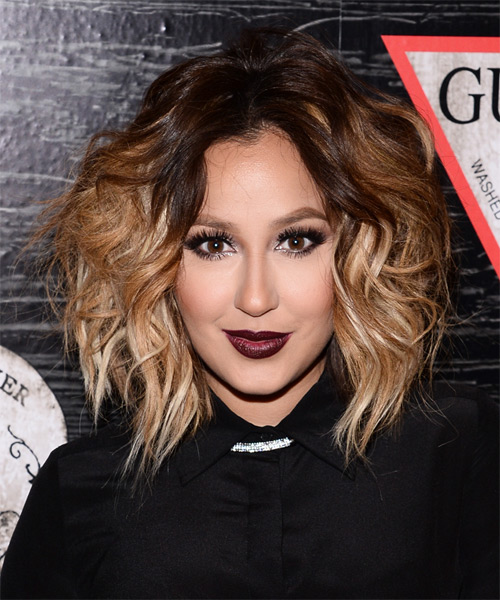 To add volume and a bit of edge, try out this wavy hairdo as seen on Adrienne Bailon. Her hair has been waved with a curling wand and then backcombed throughout the roots, lengths and ends for a super voluminous 'do. Her two-tone hair color adds an interesting effect to this hairstyle as well - this is definitely a look for all of the wild ones out there!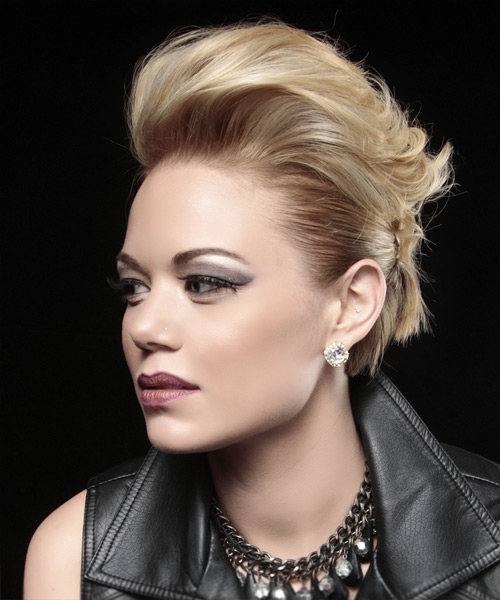 Here is an edgy high-volume hairdo that is perfect for women who like a lot of lift. This bob has been pinned back on the sides while the top area has been styled off the face towards the back of the head. Volume has been added to this hairstyle by blow-drying the hair upwards and round brushing it towards the back. Backcombing is needed on the top of the head to maintain this style's height, along with a strong hold hairspray.
Long Hair With Volume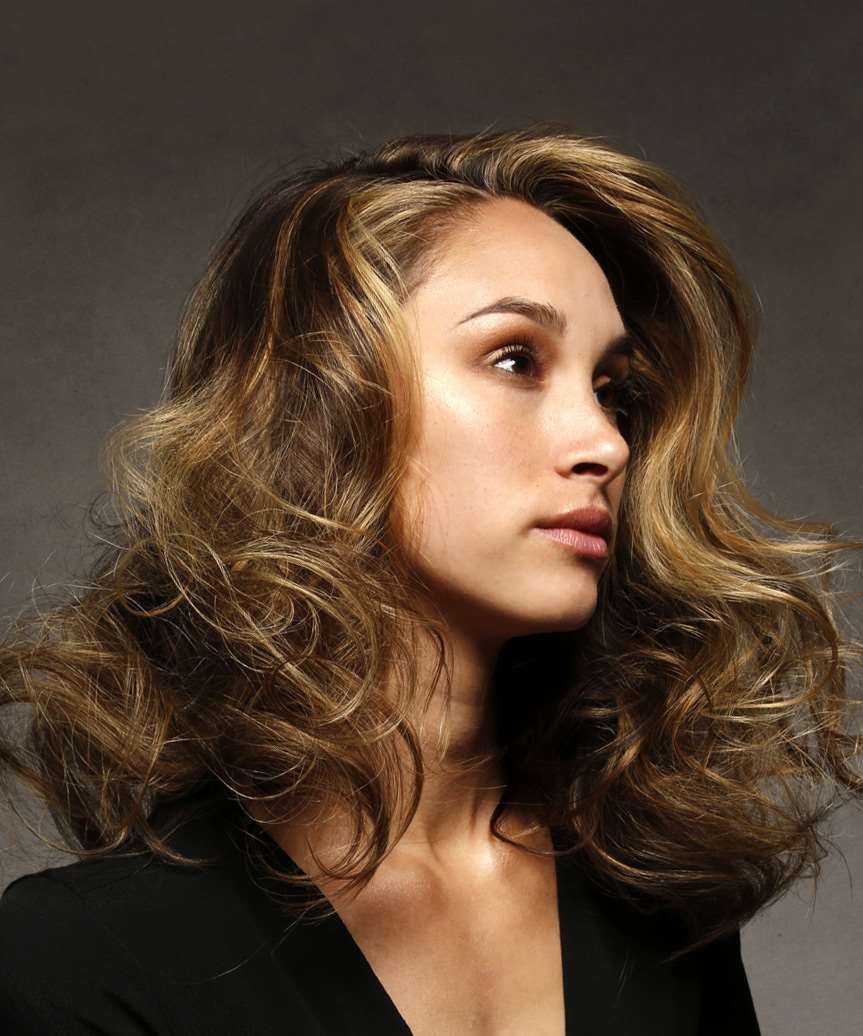 Long hair has a tendency to lie flat and fall over the course of a day, so adding large waves with velcro rollers and teasing them out is a great way to counteract this. Our model's long locks look amazing with her her teased curls and soft, windblown finish.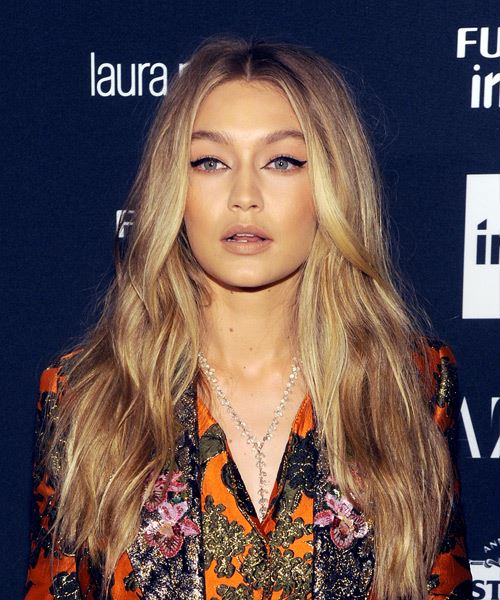 Gigi Hadid goes for a super sexy bedhead look to pump up the volume in her long tresses. Her natural waves have been teased out, with wax styling products scrunched through for extra lift and that "just woke up" texture.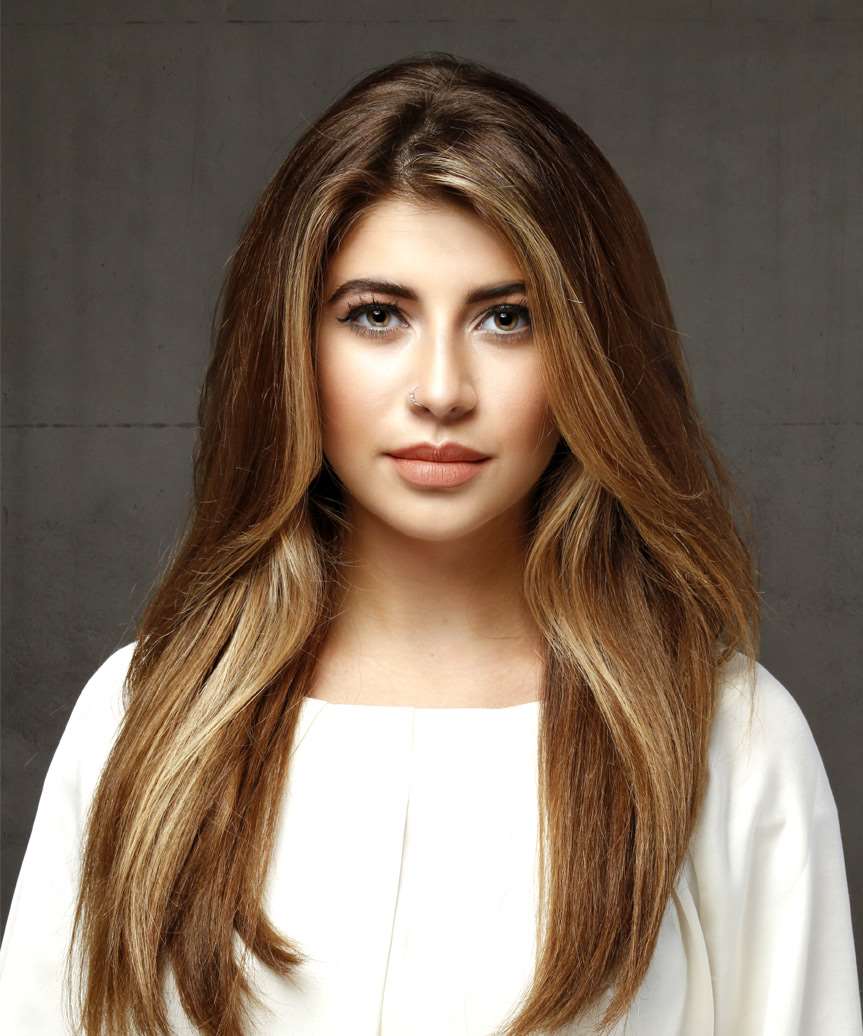 Straight and sleek long hair can be styled with maximum volume by first blow-drying the hair with the head flipped upside down, and then using extra large velcro rollers to add volume and softness. Backcombing the roots at the crown and using a zig-zag part is another way to create volume at the crown.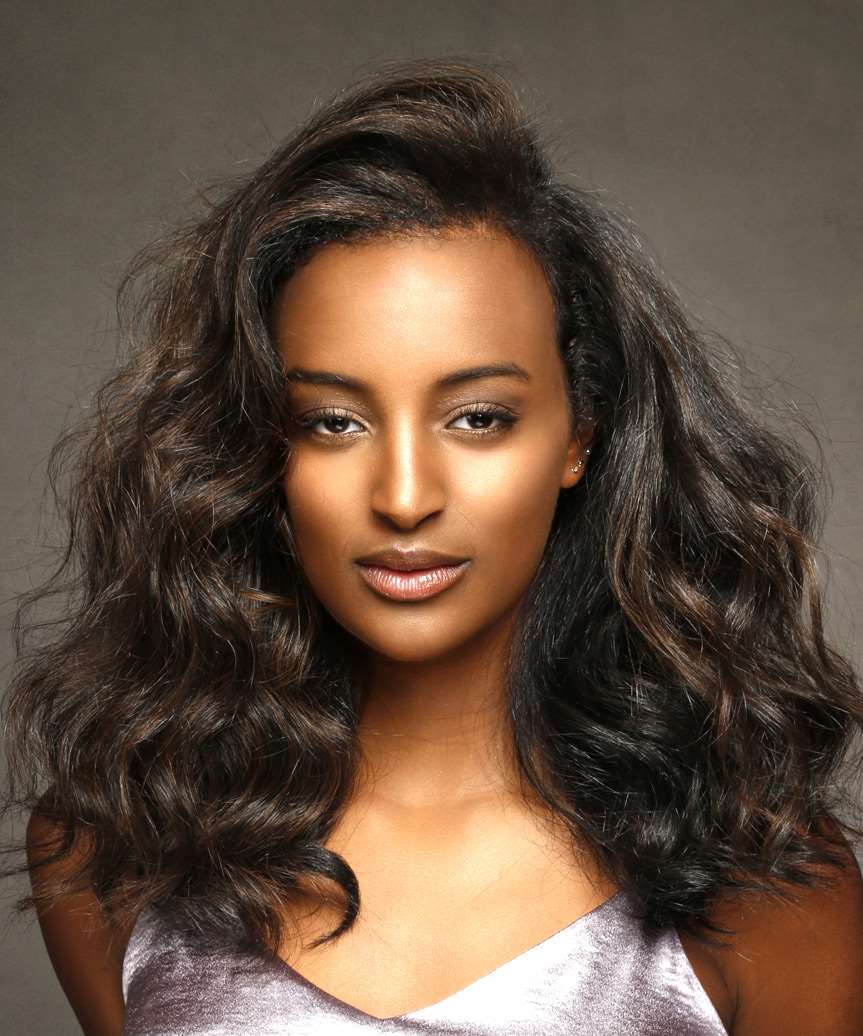 Our model fans out her natural curls and goes for a flipped over part to give her hair a boost of volume. Using a wax or gel to scrunch through the hair will help to lock in the volume all day and hold this chic windblown look.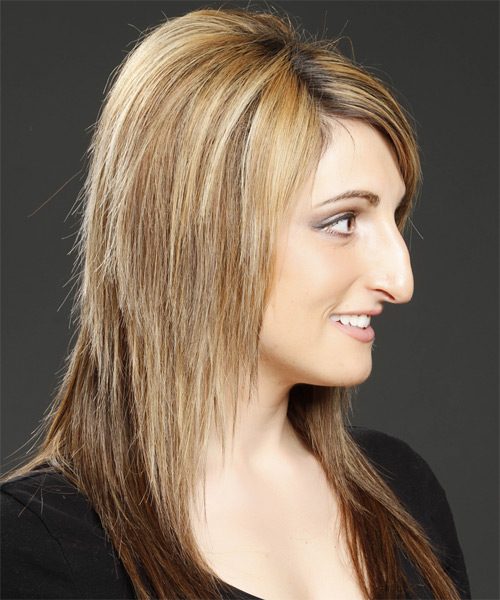 For all the ladies with long hair out there, this haircut is a fantastic option for you. Volume is created by adding jagged layers throughout, with much shorter layers at the back that can be styled with a round brush to produce mega-volume. Backcombing the roots on the top and back portions will create a mini bouffant for a Sixties vibe. This hairstyle looks gorgeous worn straight and sleek but also looks super cute when tied into a low ponytail too!
Tips For Adding Volume To Your Hair
Although
the right haircut
will work wonders for providing lift, there are also some simple
styling tips
that can help you pump up the volume. Now that you have seen the hairstyles, check out these helpful styling tips:
Shampoo, conditioner and other hair products deposit residue on your hair and over time, your hair will become dull. Every so often, use a clarifying shampoo to strip all of the excess 'gunk' from your hair and enhance its natural volume.
Use lightweight hair products. Serums, creams and heavy waxes will do nothing for your hair's volume. Try to use a select few products that have a lightweight formula and use them sparingly.
Invest in BIG styling tools! A large round brush and Velcro rollers will do the trick and give your hair added volume when you style it.
Use curling or waving tools to add volume to your hair rather than wearing it straight and sleek.
Short hairstyles generally maintain volume better than longer, heavier hairstyles so you may want to keep this in mind if volume is important to you.

Remember, you can try any of these high-volume hairstyles on, plus thousands more at Thehairstyler.com!
For more tips and tricks on styling high-volume 'dos, check out these tutorials below: