Each year, one hairstyle you're sure to see in fashion again (and given a new cool twist) is the bob. Why? Simply because this classic hairstyle can be tailored to suit any face shape, will suit any hair texture, and always looks great!
The bob has gone through many revivals throughout the years, from the Anna Wintour pageboy bob to the Victoria Beckham graduated "Pob", there is a variation of the classic bob to suit everyone.
Bobs are definitely one of the most-worn 'dos, particularly if they are shoulder length and wavy. If you are thinking of getting a bob, check out this checklist to see if it will suit you.
Ideally, you should have:
An oval, round, heart or oblong face shape
Straight or wavy hair texture
Medium to fine hair, although ladies with thick hair can pull off certain bobs well - ask your stylist for suggestions based on your personal hair type.
Now, take a look at these bob hairstyles and check which one suits you best!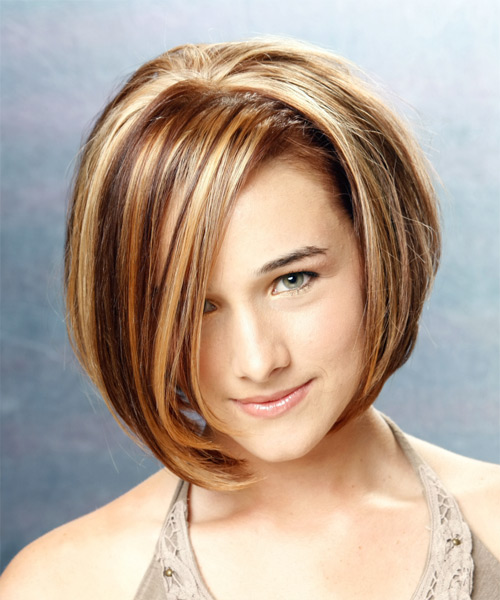 If you're interested in this fantastic look, or are looking for new ways to style a bob haircut, then we've found some great bob hairstyle ideas that you can try today!
Bobs for all Ages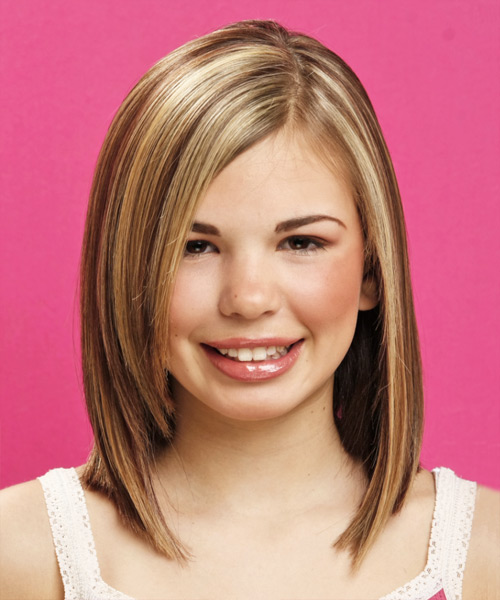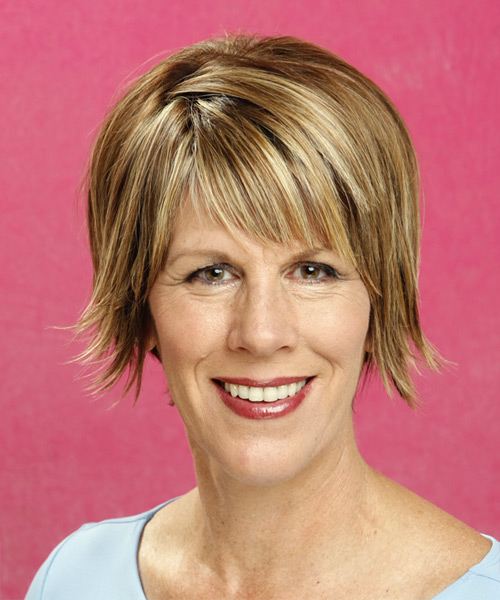 A bob is one of the few hairstyles that can work for any age group. For someone young, a long bob will create a very flattering look, while for the young at heart, a short to medium length hairstyle that allows you to show off healthy looking hair without adding any extra years to your face (which can happen with longer hairstyles) is a great option to try.
Bobs with different Lengths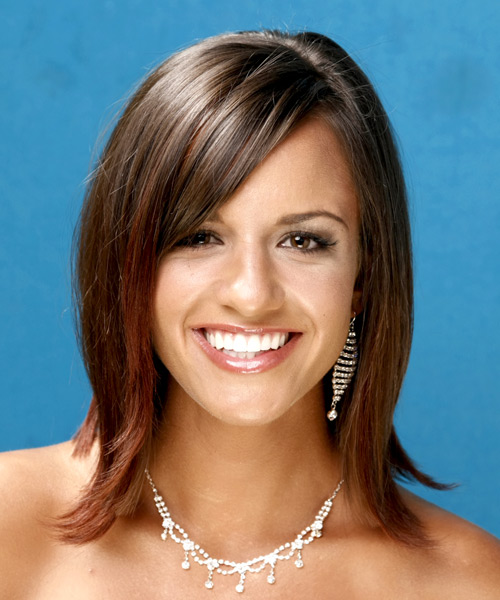 A great way to inject some femininity into shorter hairstyles is with some length. A bob that features longer sections of hair throughout will allow you to create a beautiful short hairstyle full of texture and interest. The extra length also means that you can dress up your hair by adding plaits, braids or hair accessories. For a longer length, a classic, clean cut bob with just the right amount of hair volume, height through the top, and lovely straight locks will create the right look.
Bobs with Bangs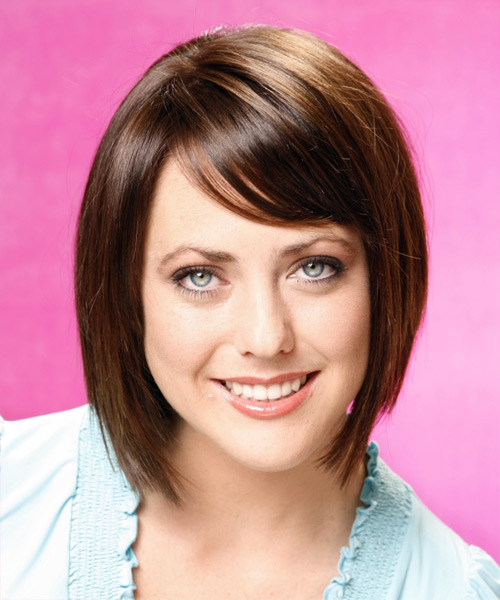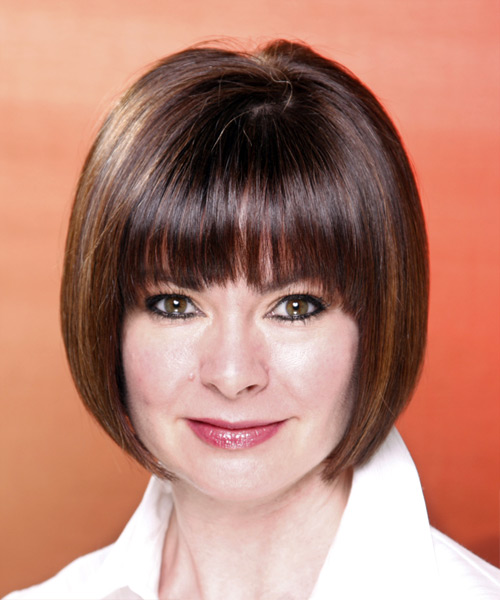 Bangs and bobs are the perfect combination to create a fun, sophisticated style, and give your hair a makeover without sacrificing your great bob hairstyle or hair length. Side-swept bangs will give your bob a soft finish and flatter a larger forehead. For a polished, professional hairstyle perfect for the office, full, blunt cut bangs are the perfect choice and will also draw attention to your eyes.
Wavy or Straight Bobs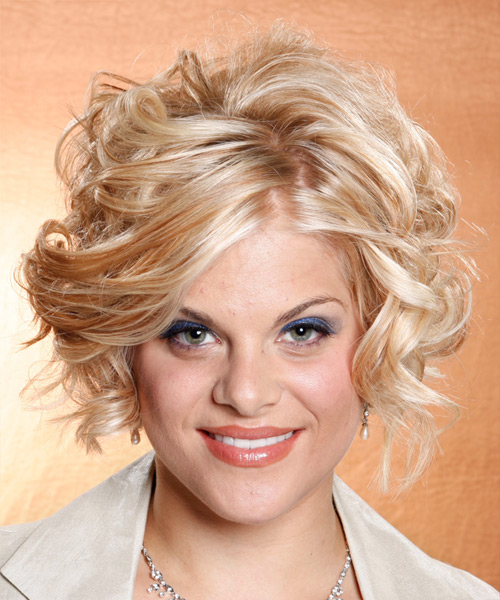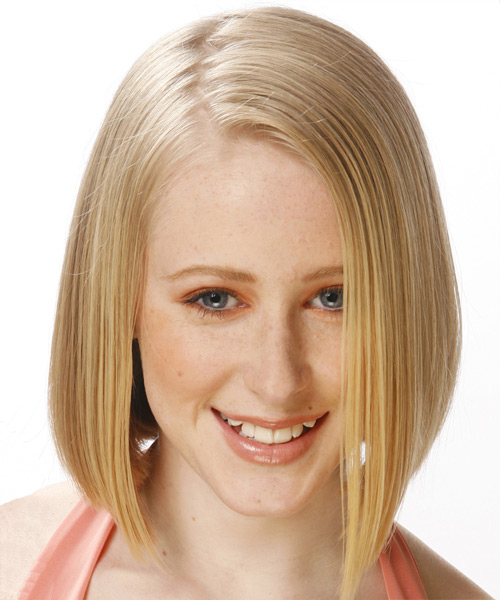 While the trademark of a bob hairstyle is how fantastic it looks straight, adding waves or curls will take your look to a whole new level. The volume alone is enough to make you want to try adding waves (especially if you have fine hair) but the softness it'll add to your face is also worth the effort. If waves aren't your thing then salon straight strands will highlight the great cut of your bob hairstyle.
Versatile Bobs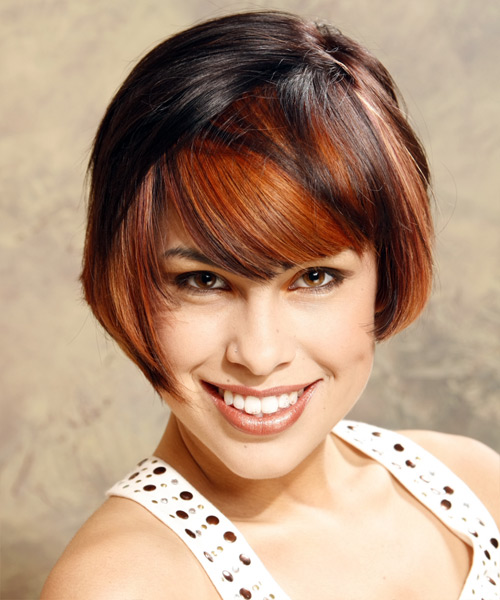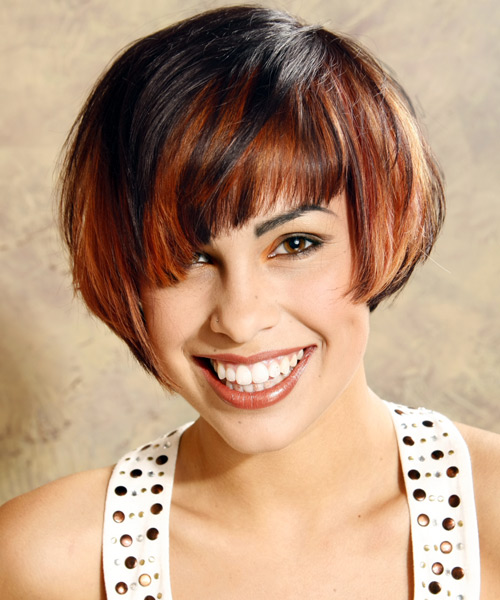 This bob hairstyle idea is a bob that features versatility! Choosing a bob haircut that will allow you to easily style your hair in different ways will give you a different look every day and will be easy to achieve with a few simple styling tricks, such as changing your hair part, styling your bangs to a different side, adding volume or styling sleekly.
Celebrity Bobs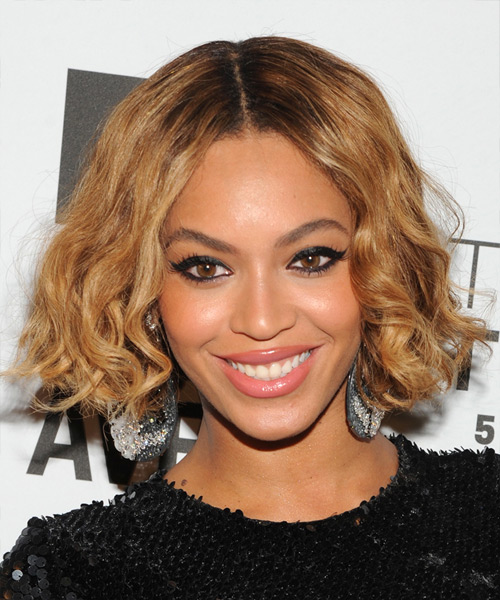 Beyonce looks fabulous here in a center-parted wavy bob. This simple 'do is perfect for women who have an oval face shape like Beyonce and some natural texture in their hair. Or, if you have straight hair you can also pull off this look with a bit of added styling time - simply use a small-barreled curling iron or wand to curl your hair. Use small sections around the head to get Bey's style of curls.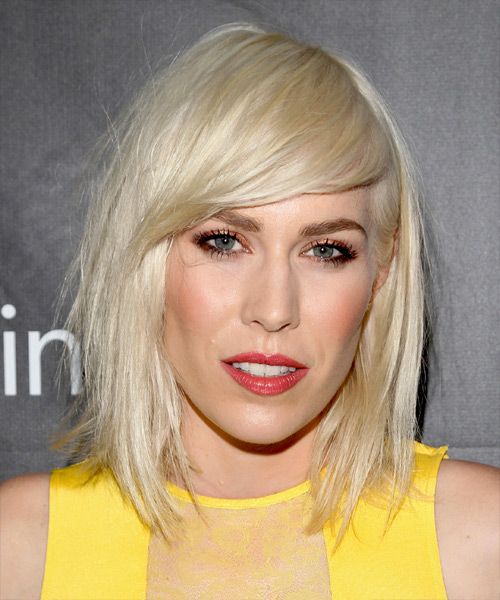 Natasha Bedingfield's bob is a great option for women who have a long face and/or bangs. This is also a good cut for women with fine hair. Her platinum blonde 'do is jagged cut at the ends to give extra volume and movement, while the angled ends compliment her face shape nicely. Her dramatic fringe is quite thick and sweeps across the head from a deep side part. The layers in this hairstyle add a lot of texture to the hair, which is perfect for women with straight and/or baby fine hair.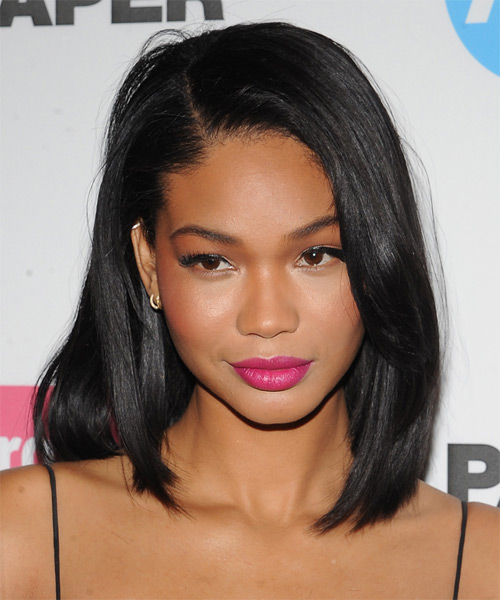 Chanel Iman is bucking the wavy bob trend here and has gone for a simple, chic straight bob instead, with fabulous results. Her glossy black locks look great in this simple side-parted bob that suits her heart-shaped face nicely. This bob is an excellent choice for women who want to work with their straight hair texture and want a no-nonsense haircut. This 'do will always look timeless and chic, plus it only requires a few minutes to style.
Finally, we have Arden Myrin in a voluminous wavy bob with bangs. This is a good example of a softer looking bob that women with curls and layers will appreciate. Arden has a longer fringe going on to hide her high forehead and balance out her features. The rest of her hair has been jagged cut at the ends and curled for an ultra soft finish. This 'do will work particularly well if you have naturally wavy hair, but can also be achieved by using a curling iron or rollers if you have straight hair.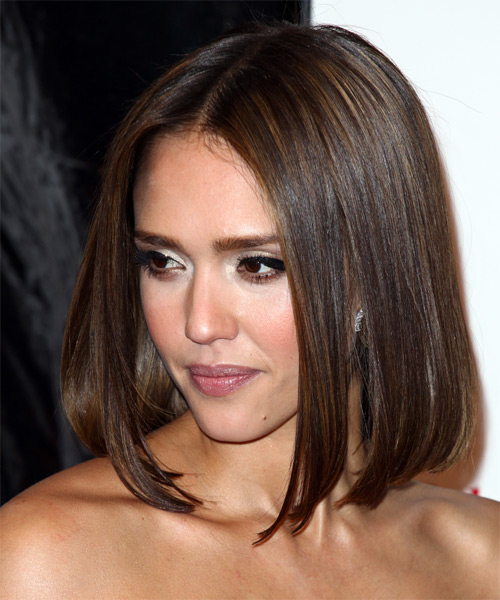 Jessica Alba is also a fan of the bob. Her hair has been bluntly cut and the ends with no layering for a dramatic look. Jessica chooses to wear hers parted in the middle, which is a great look for oval faces. Square face shapes and round face shapes should avoid the centre hair part at all costs! Her rich chocolate brown hair color makes this bob look glossy and sophisticated.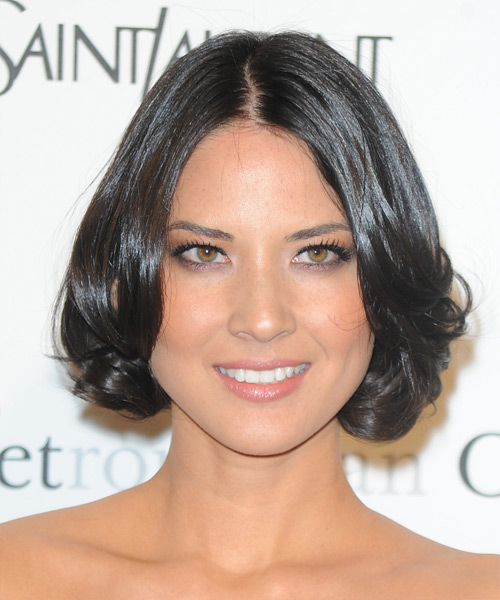 For a fun and flirty approach to the bob, add loose curls like Olivia Munn. Her shiny black locks have been cut into a chin-length bob, with long hair layers added in for dimension. Olivia has added cute curls into the bottom of her bob using hot hair rollers, which she separated slightly before spraying them into place with hairspray. This is a great way to dress a bob up for the evening!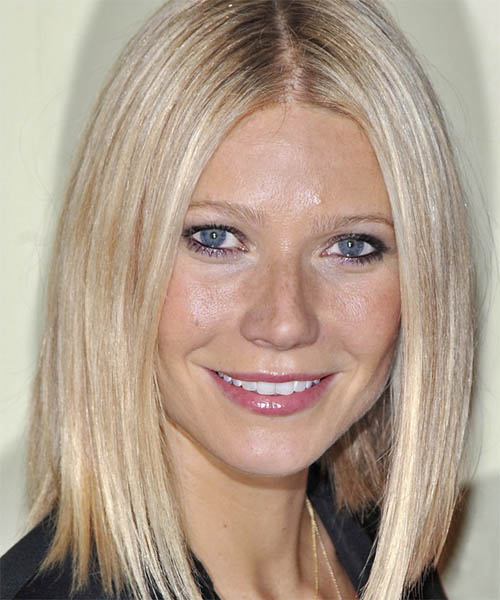 Here, Gwyneth Paltrow sports a blunt, icy blonde bob with sliced ends and minimal layering throughout. This bob is perfect for straight hair and suits most face shapes.
As you can see, bobs are still going strong whether they are wavy or straight, with a fringe or without. There is a bob cut for almost every face shape so work with your stylist to find the best one for you. Keep in mind your face shape, hair texture and whether you need bangs or not will affect which bobs will work on you.