High foreheads are a great feature to have—apparently, they signify intelligence, openness and a high IQ, but from a beauty perspective, many women want to cover them up…or at least minimize their appearance. If you find yourself in this category, have no fear. These Hollywood beauties are in the same boat, and have found clever ways to cover up their high foreheads.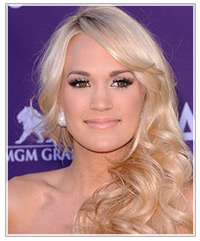 Carrie Underwood cleverly uses her long waves to detract attention from her high forehead. Because full-on bangs would not suit her oblong face shape, she has used a side-swept wavy fringe instead, which looks fabulous and brings the attention to her hazel eyes.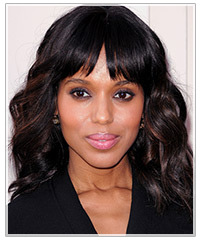 Kerry Washington has a high forehead and heart-shaped face, which means that blunt bangs are the way to go. Here, her bangs have had the edges razored for a softer look, which blends in nicely with her glossy waves.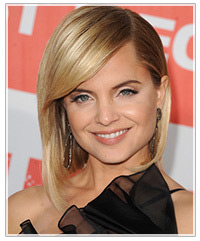 Mena Suvari pairs her cute bob with a very deep side hair part, and a thick fringe that sweeps over her forehead. This is a great option for ladies with high foreheads and faces that are more wide than long.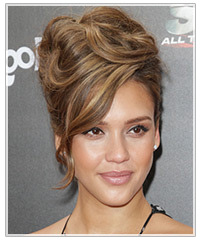 Jessica Alba works a sexy updo here, while balancing out her proportions with a long, curled fringe. This is a great tip for voluminous hairstyles that add extra height to the face.