While we'd all love to just wash and brush our hair and go - or better yet - wake up with perfect hair, the reality is that some effort has to go into your locks if you want them to look good.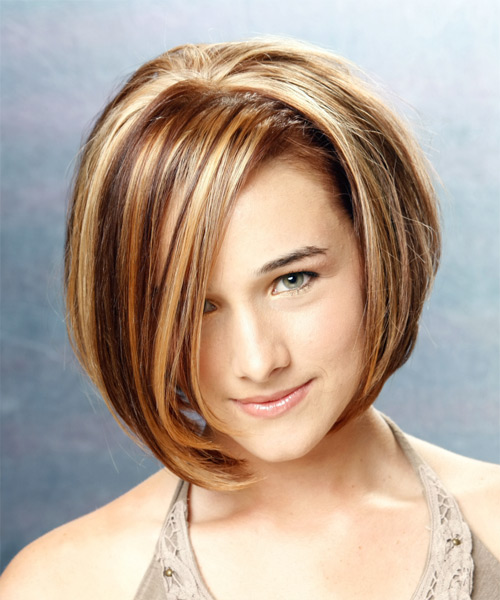 The good news is that this effort doesn't have to mean spending hours holed up in the bathroom primping, curling or straightening your hair. Hair that is low maintenance is possible. All it takes is a few simple changes to how you care for, cut, color and style your hair.
Look After Your Hair

The first step to getting low maintenance hair is making sure your hair is well looked after. Good shampoos and conditioners are a must, and so is investing in a weekly hair treatment. Always ensuring your hair is handled gently is also extremely important.
Although these rules might not sound low maintenance, having hair that is damaged or full of frizz is going to make having your hair look good with little effort virtually impossible! Keep your strands in top notch condition by:
Establishing a hair care routine that's right for your hair.
Using Hair Masks.
Using good quality combs and hair brushes.
Using the best hair products for your hair.
Get the Right Haircut

A haircut that requires you to do as little as possible but still looks great really comes down how much effort you want to put into your hair, and the characteristics of your hair.
Having a consultation with your hairdresser is the best way to establish a haircut that will fit in with your lifestyle and work with your hair so that you don't have to spend hours getting your hair to look a certain way. Just keep these tips in mind:
Don't be tempted to go for a short haircut just because it seems like the easiest length for low maintenance. Short hair requires lots of regular trims to keep it looking good and the length might not give you the right hairstyle for your face shape.
Consider a bob haircut. There's one to suit everyone and a good bob will keep its shape as your hair gets longer, which means that you can get away with less trips to the salon.
Like a hairstyle, a haircut that's going to work with your natural curls, waves or straight hair is going to be the one that will require less effort and time on your part to keep it looking good.
Choose a Simple Hairstyle

If you think that a low maintenance hairstyle is just brushing your hair and heading out the door, then you're right! But for something with a little more pizzazz, try a simple hairstyle that won't take more than a few minutes, such as:
Any hairstyle that will work with your natural hair texture and elasticity. That means if you have naturally curly hair, then get scrunching!
By mastering the art of simple hairstyles you'll get great results with very little effort!
Be Smart About Your Hair Color

If you don't use hair dyes to color your locks then you've already got low maintenance hair color covered. For the rest of us:
Consider letting your dyed color grow out and eliminate the regular upkeep of an artificial hair color.
Try a hair color that is as close to your natural hair color as possible. This cuts down on root touch ups and time spent combating color fade.
If you love the variety that different hair colors offer then opt for a solid hair color. It's easier to maintain than other color processes such as two-tone looks and highlights.
As you can see from this simple advice, all it takes is some TLC, a good haircut and hair color, and some simple hairstyles to get low maintenance hair. Once you've done that, all you have to do is work out what you're going to do with all your new free time!