If you read our 2014 Spring Trend articles, you'd know that short, geometric, androgynous looks are all the rage this season. And while these cuts can be styled in a variety of ways—spiked up, swept back off the face, gelled for a wet look, etc.—it seems that the style of choice this spring is short and slicked to the side. Check out these celebs who have been spotted sporting this style recently with fabulous results!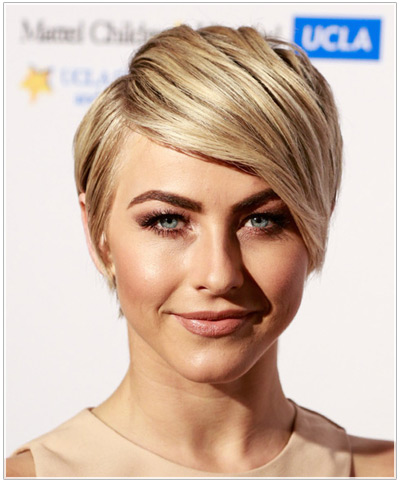 Julianne Hough looks oh-so chic in this side swept tapered haircut that is slicked to one side. This modern style looks fabulous on Julianne's oval shaped face and really brings out her eye area—just look at those brows! This haircut has longer layers on top that taper down to the nape of the neck, allowing for maximum volume at the crown. To style, Julianne simply creates a deep side part and blow dries her hair into place using a small paddle brush, or her fingers. Some pomade or styling wax further defines her haircut and keeps it all in place.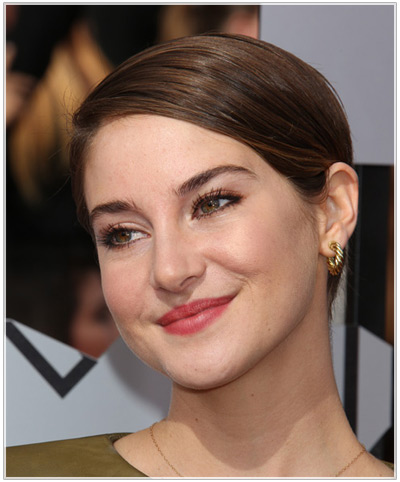 Shailene Woodley looks radiant here in a classy 'do that has been slicked to the side. This is a fast and easy way to make a short tapered haircut look chic and elegant—simply create a deep side part and smooth to the side, tucking it behind the ear. If you have straight hair, then this is all you need to do to get this look. If your hair has some natural texture, you will have to either blow dry it straight or use a flat iron first, which will add a few minutes of styling time on. However, the end result is a classic and sophisticated look that is well worth it!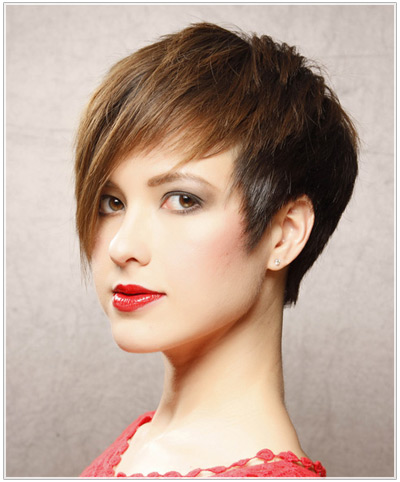 If you're up for something more edgy, you may want to check out this jagged 'do. This haircut provides some more coverage across the forehead and more contouring around the eye and cheekbone area as well. Our model is wearing her hair brushed forward, but this hairstyle would look just as good parted on the side and slicked over with the help of some styling gel to manoeuvre the shorter layers into place.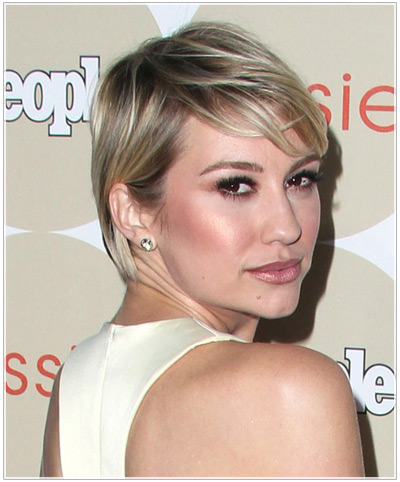 Here, Chelsea Kane shows us how to work a softer, windblown version of the short and sleek hairstyle. If you aren't so keen on a flat, slicked hairstyle, then this version may be perfect for you. Chelsea has left some natural texture throughout to give it some volume and dimension. She has created a side part and swept the hair onto the forehead and to one side, creating a sexy frame for her eyes. The hair is tucked behind the ear on the other side to finish this style off nicely.
As you can see, the short and sleek look is popular this season with good reason. This is a low maintenance hairstyle that looks chic and sophisticated with only a few minutes of styling each day. You can also customize it to suit your face shape and hair texture best—add jagged layers to contour a round face, leave in some natural texture to soften and volumize your hairstyle, or wear it flat and slicked to the side to keep all of the focus on your face.