Some of the downsides of a fine hair type is the flatness and lack of volume that can leave your locks looking limp and some hairstyles, such as an updo, without the wow factor. These hair problems can be solved, however, with the right haircut and some simple hair tips.
Graduated Haircuts
A graduated haircut where the hair is cut progressively shorter towards the back of the head is great for adding movement and volume to fine hair types and will work well on straight or curly hair elasticities.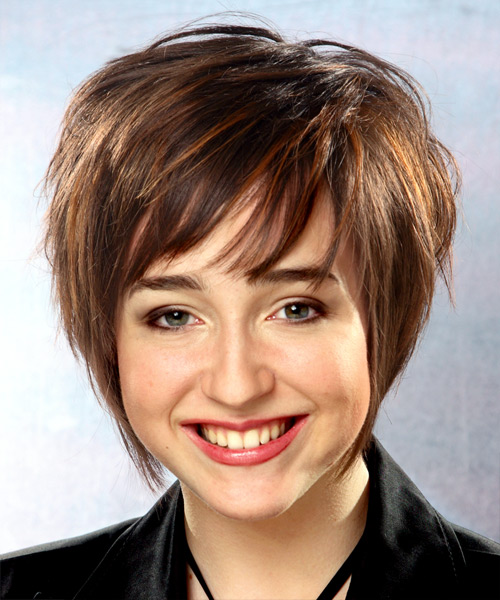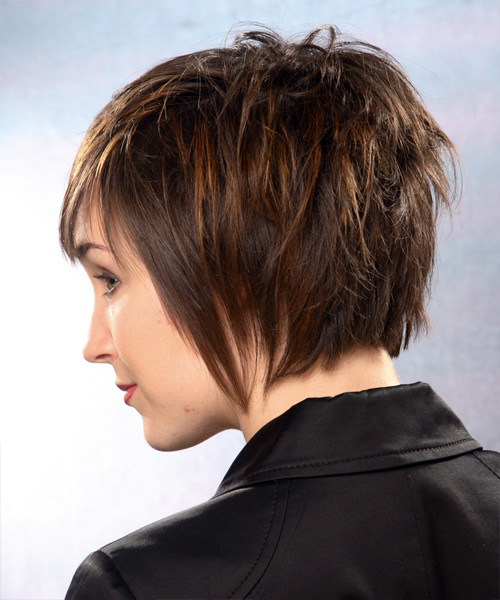 This full-bodied look is especially good for fine hair that needs more fullness and volume. The back section has been graduated to create shape and to contour the head, while the side sections have been given angled layers and a wispy texture.
Click on the image to view larger versions of the front and side images for this hairstyle, how to style steps, and to try the virtual hairstyle on your photo or our model.
Layered Haircuts 
Layered haircuts add body to fine hair and can add shape and style if your hair length is long, or versatility if your haircut is a short crop.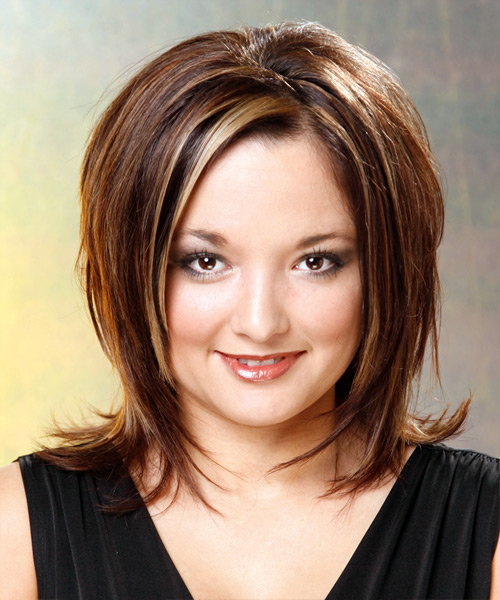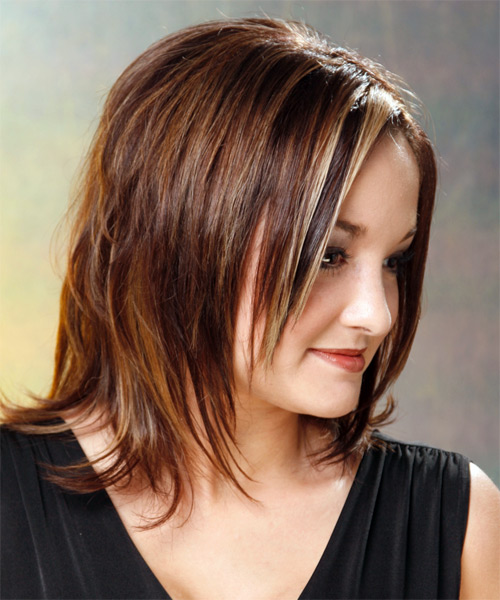 Textured ends and layers make a big impact on this divine medium straight hairstyle. The back has been jagged cut at the nape and then blended up to the funky layers through the crown. These layers create lift and body for the hair and the layering is also carried through the sides to create shape around the face.
Bob Haircuts
For the best results for fine hair, a haircut where the length falls anywhere between your chin and your shoulders is your best bet (bob hairstyle). This will get the weight of your hair at the right balance so it works for your finer locks, not against them. As for a cut, try to avoid anything too choppy or razored as it will get rid of any volume (and fine hair needs as much volume as it can get!). Instead, go for blunt ends or short layers.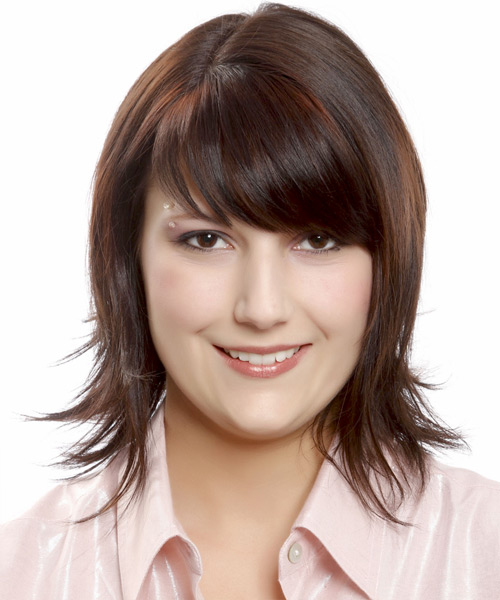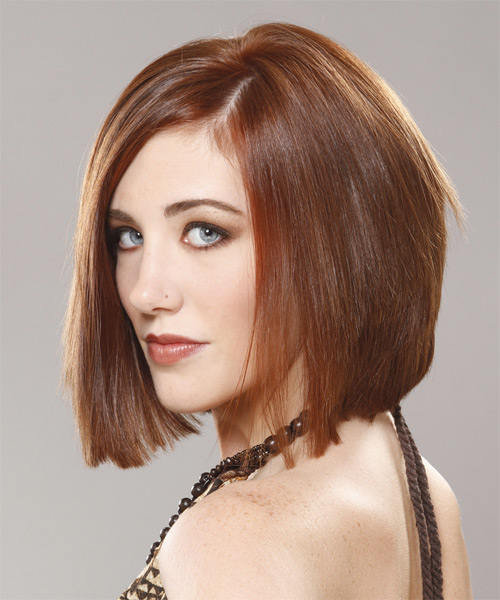 A short or medium hair length is ideal for fine hair types as any hair length longer than the shoulders can make the hair look quite thin.
Layers work really well in fine hair and over all layers will boost fullness to your locks.
Bangs can help to strengthen the look of your hair, especially around the sides of your face. For ideas about bangs, see our hairstyles article, Hair Ideas: Bangs Hairstyles and their Benefits.
If you've always wanted to try shorter hair then give it a go. The shorter your hair, the more volume it'll look like it has, which is a big boost for fine hair.
Blunt cut hairstyles will instantly thicken fine hair.
Velcro rollers are a great hair shaping tool for fine hair as they don't need to be clipped into place and are less likely to cause damage to thin, fragile locks.
A diagonal hair part that starts on one side of the forehead and moves diagonally towards the center of the head will make fine hair look even on both sides of the part and create a thicker look than a traditional straight side part.
We hope these haircut suggestions and hair tips help you to make the most of your fine hair. If you have any of your own fine hair tips then be sure to share them by leaving a comment below.