It's true what they say: that bob hairstyles are genuinely versatile hairstyles and almost anyone can wear a well cut bob. Ask any hair stylist and I'm sure they'll agree, and they'll probably also say too that the bob is one of the most influential and popular hairstyles of all time. If you haven't tried one before then maybe now's the time. To make it easier on you we've created a gallery of bob hairstyle pictures and included some important styling advice.
Drew Barrymore Short Bob Hairstyle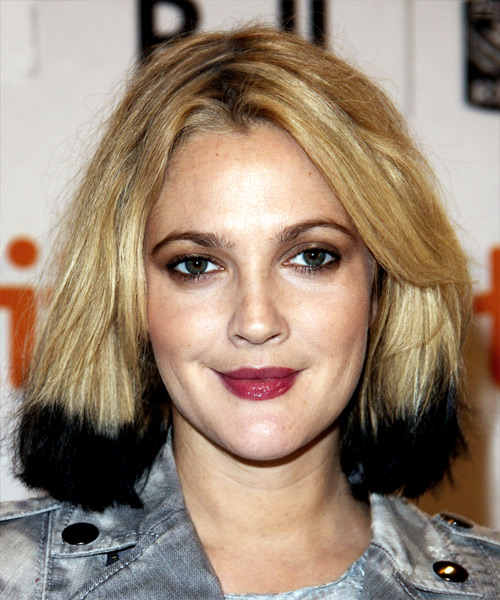 Short Bob Hairstyle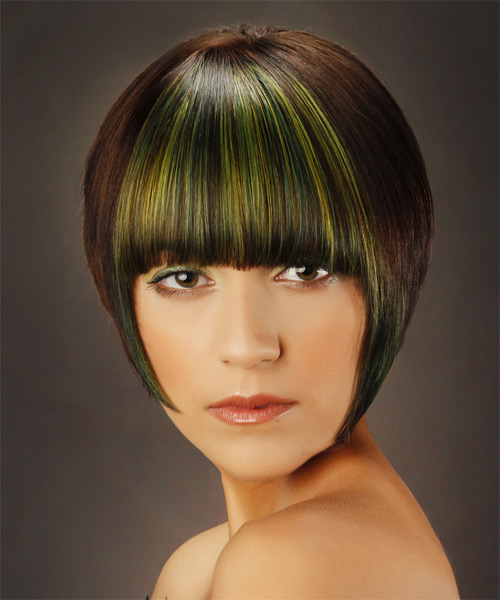 Bob Hairstyles: Face Shape Tips
There's a bob hairstyle for most any face shape, and you can find a bob hairstyle to suit your particular attributes depending on its length, bangs and layers- in other words, depending on which part of the face your hair draws attention to and how its bulk (or lack of bulk) accentuates your face shape.
Katie Holmes Short Bob Hairstyle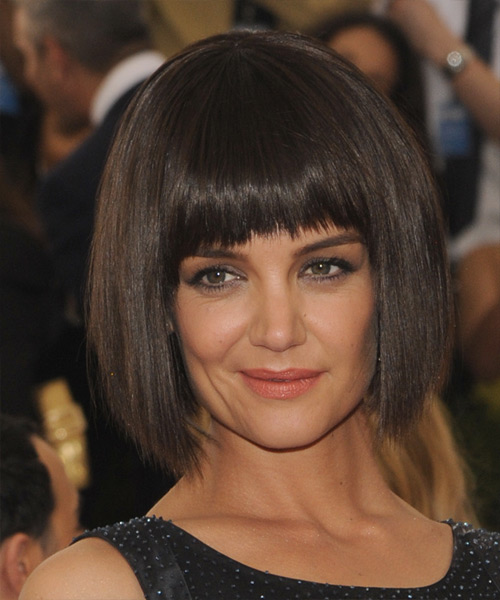 Medium Straight Bob Hairstyle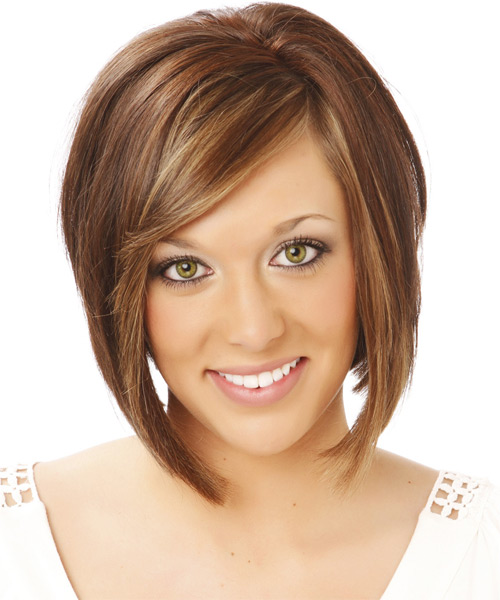 Which bob hairstyle will suit you? If you have a round face shape then you need to keep your bob a little longer and maybe try something with choppy layers; avoid waves and curls and straight-across bangs. For square face shapes avoid blunt bobs with heavy bangs as these will accentuate the squareness of your features- go for softer, smoother lines and side-swept bangs as well as bobs longer through the front-side area.
There's a bob hairstyle for diamond, heart, oblong, triangular and oval faces too. For diamond face shapes, straight-across bangs work well because they halve the face's length, and blunt bobs (to the chin) and wavy bobs look good too because they enhance the face's width. Avoid straight-across bangs for heart face shapes; oblong face shapes suit chin length bobs or shorter because they emphasize the face's horizontalness rather than length; and oval face shapes suit pretty much anything.
Medium Bob Hairstyle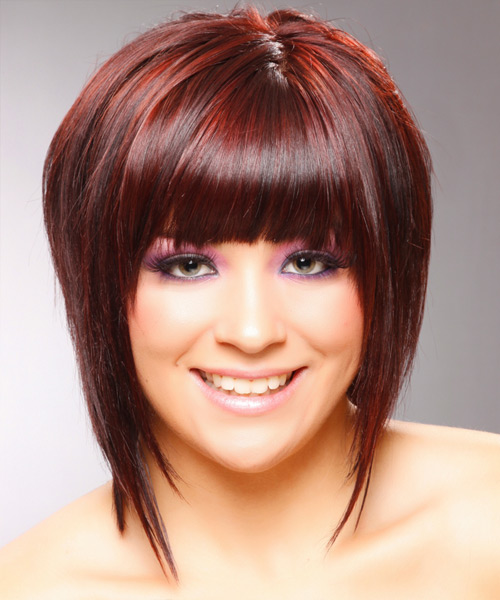 Naomi Watts Wavy Bob Hairstyle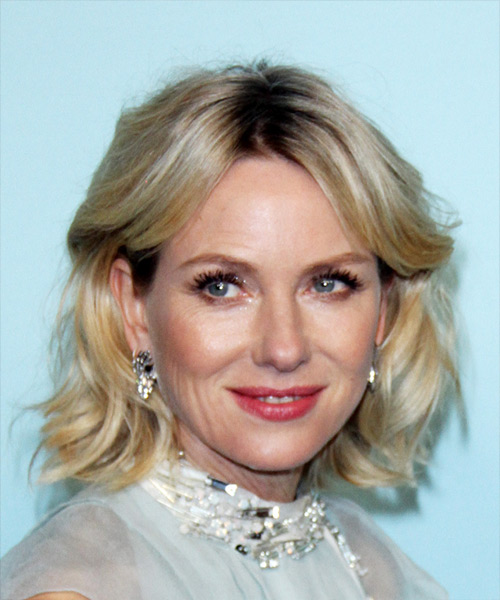 Bob Hairstyles: Hair Texture Tips
Bob hairstyles are also great for a range of different hair textures (fine to thick hair). Bob's can add the appearance of volume to fine hair, making it look fuller and thicker. For fine straight hairstyles a blunt-cut bob hairstyle will look thicker and hold its shape longer. On the other hand, bob hairstyles are a smart choice for thick hair, and that's because a layered bob can reduce weight while adding texture and movement. Wavy hair, however, will need to be styled straight for a smooth result (and may not remain straight in moist weather conditions).
Medium Dark Brunette Bob Hairstyle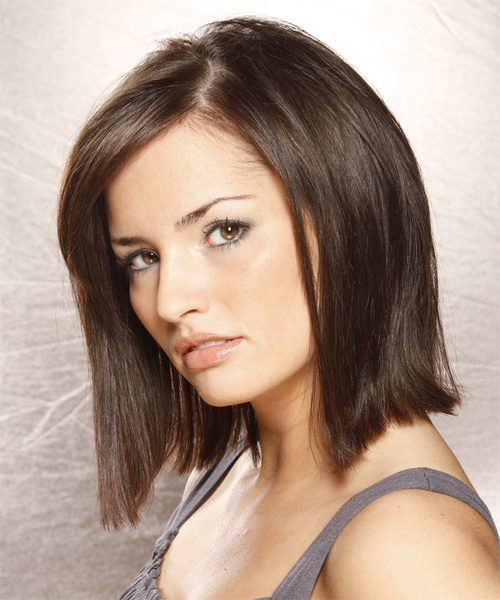 Gwyneth Paltrow Medium Bob Hairstyle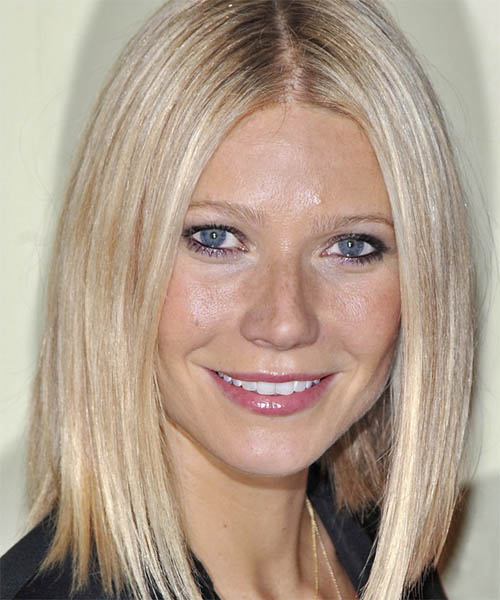 Bob Hairstyles: Styling Tips
The best thing about bob hairstyles is that they are self-styling for most hair textures. That is, they fall into shape and stay that way (i.e. the way the stylist intended) with little or no effort from home.
That said, there are still some cool ways to style your bob. If you've got naturally straight hair then a bob with strong lines will look nice and sleek. It's fashionable at the moment to wear your bob slightly longer (like Gwyneth's) and a little messy or "undone"- allowing your lengths to fall into their natural texture. For an even more boho hairstyle use a curling iron to create waves, and with a little wax, break your strands up with your fingers. A sophisticated look is achieved with sharp fringes and straight ends cropped just below the ears, and for something a bit more 1920s ask for graduated layers through the back.
Medium Brunette Bob Hairstyle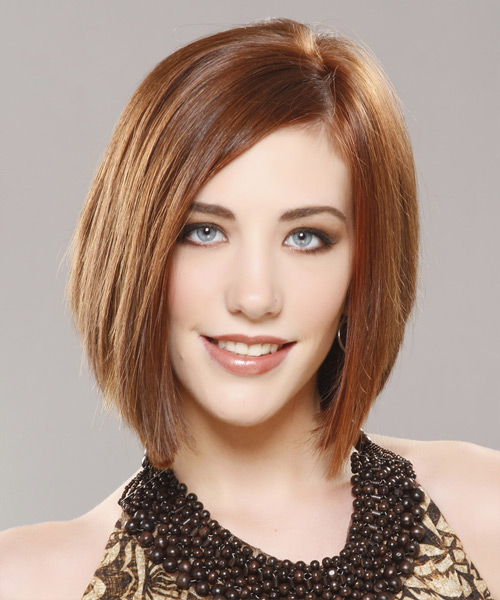 Medium Blonde Bob Hairstyle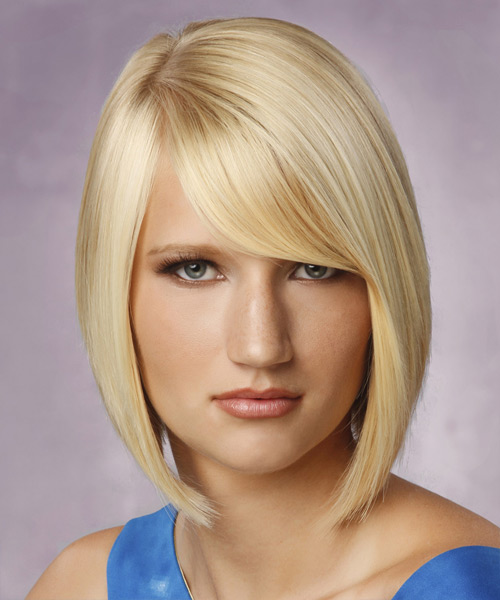 Bob hairstyles will always be in fashion because their versatility, and the fact that they can be styled to suit most face shapes and hair textures, makes bob hairstyles classic hairstyles. I recommend taking our free consultation to work out what kind of bob hairstyle would suit you, then trying a few on with our virtual hairstyler to see for yourself. And when you find one you like don't forget to put your own individual twist on it too!