Finding a hairstyle that works for the office can become a bit tricky. You want to make sure that your hair looks good but at the same time, it needs to be off the face and out of the way. We are going to show you a few hairstyle choices that you can choose from. These styles are practical and you will still look gorgeous!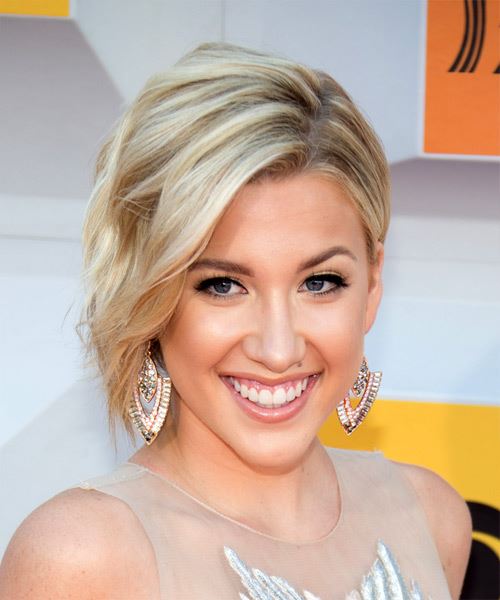 You might find that going to work every day with the same hairstyle can be a bit boring. You have this gorgeous hair or new haircut that you want to show off but not sure how to do that in the work environment. Now with the tips we are about to share with you, you can have a new hairstyle every week! These hairstyles are empowering and help to showcase your hair cut, hairstyle, face shape as well as your sparkling personality.
Things To Keep In Mind When Styling Your Hair For The Office
There are a few things to keep in mind when choosing a hairstyle for the office:
Your face shape - a hairstyle for the office has to suit your face shape. You want your hairstyle to help shape your face and soften the rougher edges of your face such as your chin and jaw area.
Your hair length - you want to make sure that you choose a style that is going to show off your gorgeous length whether it is long or short. Your hair cut is going to help you decide what hairstyle is going to suit you the best.
Glasses or no glasses - if you wear glasses, you want to make sure that your hair does not get in the way of your glasses. There is nothing more annoying than having to fiddle with your hair and glasses all day at work. You want a style that is out of your face and away from your glasses so that they do not get in the way of each other.
Formal or informal environment - you do not want to show up to work with an informal hairstyle for a very big meeting that you are having that day. Take into consideration your day and what you have to do. This will help you decide if you can have flyaway hairs or if your hairstyle has to be in perfect shape throughout the day.
Your time - finally, you need to keep in mind the amount of time you have in the morning. You do not want to choose a hairstyle that is going to take you longer to style in the morning if you have an early morning.
Now that you know what you need to consider before you choose a hairstyle, let's take a look at some of the hairstyles that we have chosen to be gorgeous yet functional office hairstyles.
A Hairstyle That Stays Off Your Face And Out Of Your Eyes
There's nothing worse when you're trying to get your work done and your hair keeps falling on your face- or more annoying still, into your eyes. Instead of whizzing through your work, you're getting frustrated and wasting valuable time flicking your hair off your face.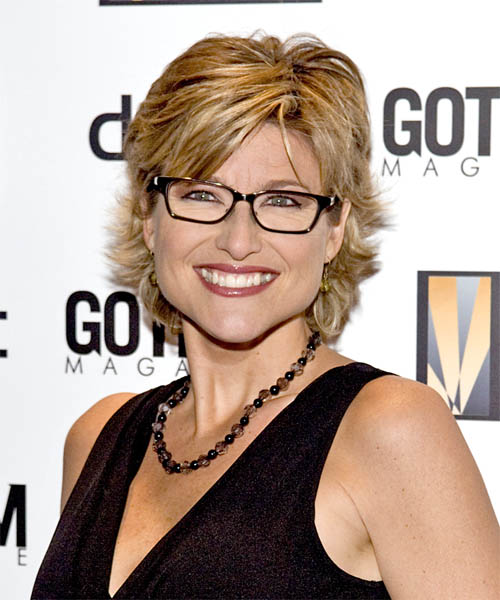 A short hairstyle is the solution (or a longer one with the bangs cut shorter and the sides pulled back behind the ears). The example above is a short layered look with the bangs sweep across the forehead and out of the eyes, and the sides neatly tucked behind the ears.
If you do not want to have a short hair cut, that is ok! You can always find a hairstyle that is out of your face. You can place your hair into a bun or even a pony tail. This will ensure that your long hair is out of your way. You can also style up these basic hairstyles by adding accessories to make the style look more glamorous for those more formal occasions.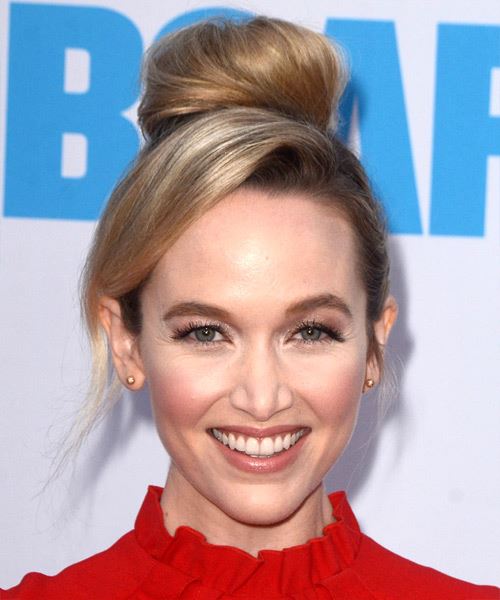 As you can see, Kelly is showing us a gorgeous bun. It might look like this style takes a long time in the morning but once you get the hang of it, you can do it quickly. I love this look because it is formal so it's a great choice for those days when you have meetings but at the same time, your hair is up and out of your face. The side-swept bangs help shape her face and they are out of her face so you can wear glasses with this look. It is the perfect balance between formal and yet glamorous.
A Hairstyle that Won't Take A Long Time To Style
When you're working long hours every week, you haven't got lots of time to spend styling your hair every day. That's why it makes perfect sense to find a hairstyle that's quick and easy to create.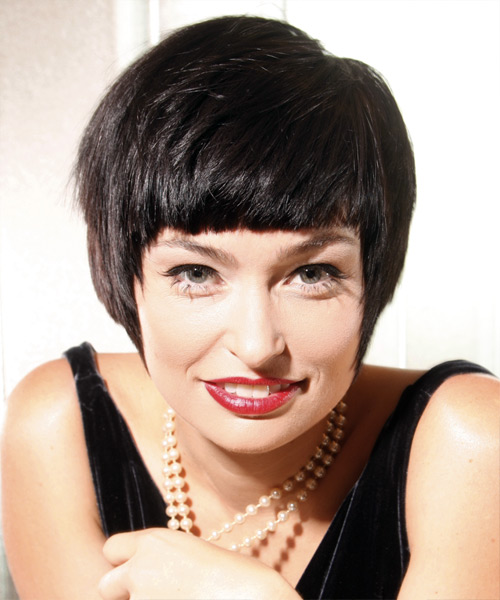 Most short hair cuts can be styled quickly, as can longer looks where the hair has been cut and shaped to simply fall into place. The hairstyle above is a layered razor cut that is styled easily. It's definitely a smart look for the office.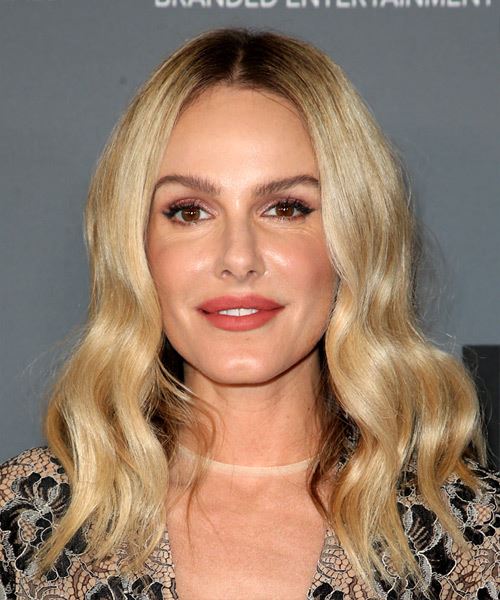 Once again, if you do not have short hair, you do not need to worry! There are plenty of styles out there that you can choose from that are easy to style for long hair. My personal go to styles are curls or waves in my hair. They look gorgeous and at the same time, you can also take your hair out of your face by placing your hair in a neat clip.
A Hairstyle That Will Last All Day
The trick to getting a hairstyle that'll look great all day is to stick to one where the nature of the cut makes this happen.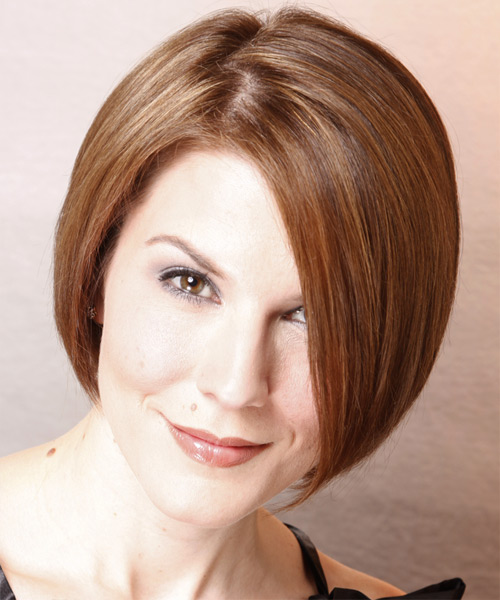 Great hairstyles that can go the distance are precision cuts like bobs and wedges. These styles have longer top layers and are cut precisely to fall into place. Another advantage is they require very little preparation at home. I love this style because it looks effortless and at the same time, looks very professional. The only downside to this look is that you cannot wear glasses with it due to the way that the bangs fall across her face.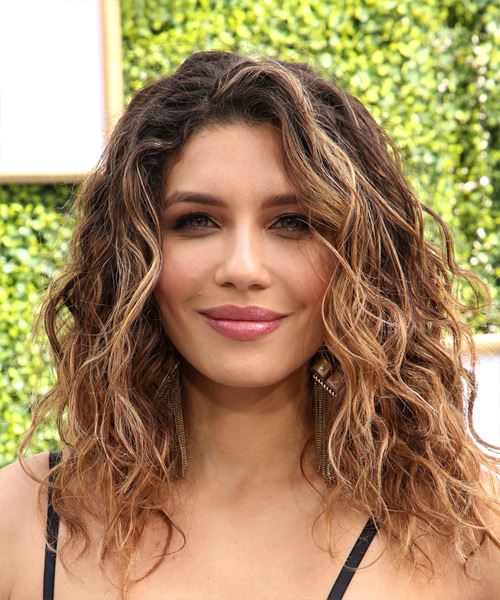 You also want to make sure that you choose a style that is going to suit your natural hair texture. As you can see the image above shows off her natural hair texture. All you need is a bit of mousse and your waves will stay in all day!
For example, if you have straight hair, waves and curls might not last the whole day until you add some hairspray or another product that will help lock in your style. So find a style that is going to work well with your hair texture.
A Versatile Hairstyle That Can Be Changed On The Fly
The biggest changes that can be made to any hairstyle obviously involve going from long to short or vice versa. Texture changes such as straight to curly also make a hairstyle suddenly look very different, but usually require lots of work.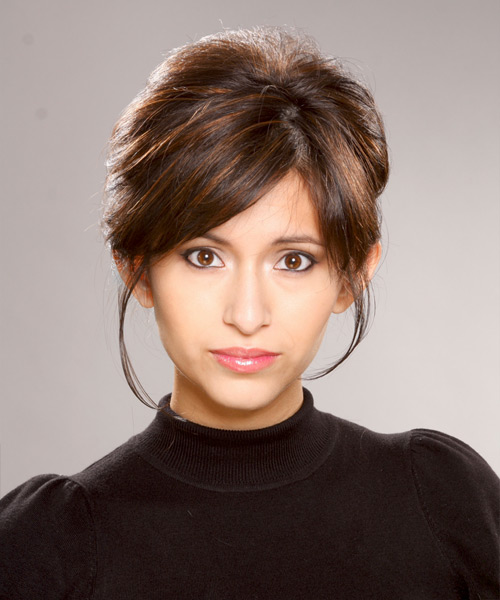 If you want something versatile for the office, try something like this shoulder length haircut that's been pinned through the sides and swept to the middle at the back. This style is achievable in just under 10 minutes with a few side combs and lacquer.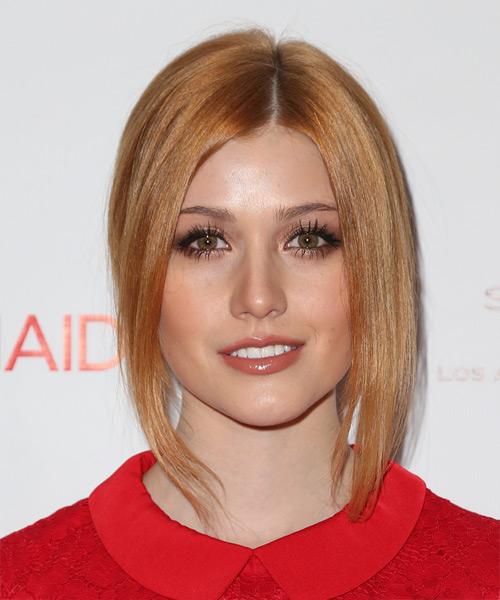 This is a lovely hairstyle for you to go for if you already have straight hair. Leaving the bangs out in the front will help to frame your face nicely. The only issue is that you cannot wear glasses as the bangs might get in the way. Once you have your bangs out, you can pin the back of your hair into a nice bun or you can fold it underneath to make it look like you have cut your hair into a bob shape.
Love styles like this because it allows you to have the best of both worlds. You can have long hair one day and when it is hot and you want your hair off your neck, you can simply pin it back and it will look like you have cut your hair. This is a gorgeous style that once you try it, you will love it!
A Hairstyle That Looks Professional And Stylish
No matter what line of office work you're in, you want to look professional and stunning at all times. There is simply nothing worse than choosing fabulous clothes, matching your outfit with great accessories and makeup, and then having a dud hairstyle.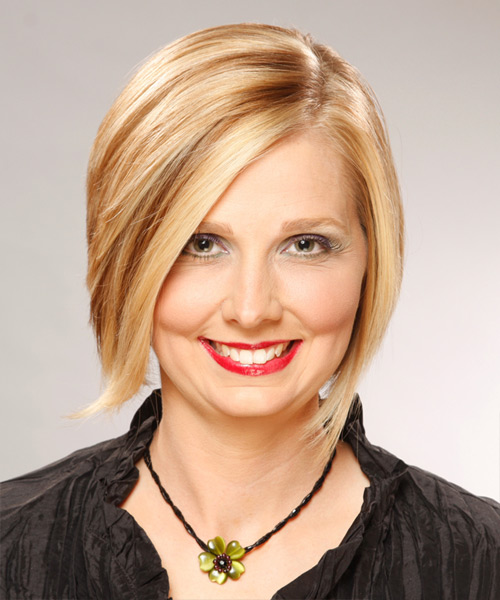 Go for a sexy and stylish look like this. It achieves all the office styling requirements described above and stands out in its own right.
The nice thing about the style above is that it can work for both long and short hair. if you have short hair, you can style your hair and have it cut so that the shape looks and works the same as the one in the picture.
If you have longer hair and you want this style, you can also achieve it! All you need to do is straighten your hair and allow your bangs to fall along your face. This is going to help shape your face. You then take the rest of your long hair and pin it at the back so that it looks like you have short hair in the front. This is a great style that is going to help get your hair out of your face and off your shoulders. It is a great look for summer!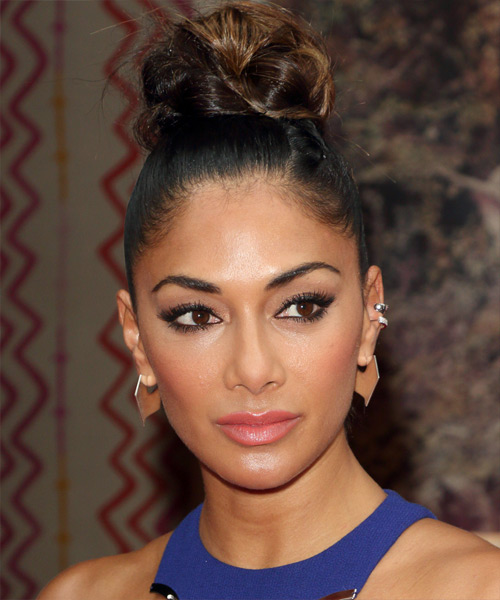 How To Maintain Your Office Hairstyle
Keep hairspray with you in your bag or in your desk. This is going to help you keep your hair in shape throughout the day.
Keep bobby pins close by as well. Sometimes during the day, a pin can break and you are left with hair flying all over the show. By keeping pins with you, you can always just grab another one quickly.
Dry shampoo is a great product for you to keep handy. Sometimes we do not notice that our hair can look a bit oily and greasy. All you need to do is spray some dry shampoo onto your roots and your hair looks as fresh as ever!
You want to make sure that you keep your hair as healthy as possible. This means that you have to cut your hair one every 6 weeks or so to ensure that your ends stay healthy and that your cut stays in shape.
As you can see, there are many different options out there for you to choose from. Make sure that your hairstyle not only suits your face shape as well as your hair texture, but you want it to suit your personality as well. Just because you are going into work every day, does not mean that you cannot have astonishing hair to show off.
If you work in an office you can easily have great hair with these easy to follow tips. Practical hairstyles for women, that look great too, are a cinch with TheHairStyler.com's expert advice. If you are not sure how you are going to look with one of the styles we have shown in this article, do not worry as we have you covered.
All you need to do is upload a picture of yourself onto our website. We have a virtual hairstyler that can show you what you are going to look like with one of the hairstyles in this article. How cool is that? You can ask your hair stylist to show you how to style your hair correctly if you are not sure of any styling steps.
If you do not like one of the styles in this article, we have thousands more for you to choose from on our website. Now going to work every day is going to be a great experience for you as you can show off your gorgeous new hairstyle in the office!