If you're female and you work in an office you'll probably want a hairstyle that suits your hair type, texture and face shape, as well as...
A Hairstyle that Stays off the Face and out of the Eyes
There's nothing worse when you're trying to get your work done and your hair keeps falling on your face- or more annoying still, into your eyes. Instead of whizzing through your work, you're getting frustrated and wasting valuable time flicking your hair off your face.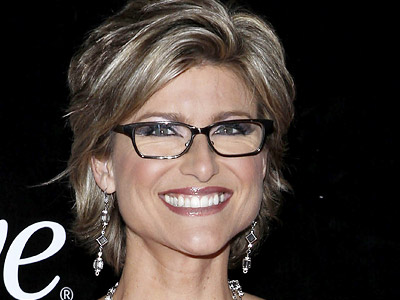 A short hairstyle is the solution (or a longer one with the bangs cut shorter and the sides pulled back behind the ears). The example on our model is a short layered look with the bangs sweep across the forehead and out of the eyes, and the sides neatly tucked behind the ears.
A Hairstyle that Won't Take Ages to Style
When you're working long hours every week, you haven't got lots of time to spend styling your hair every day. That's why it makes perfect sense to find a hairstyle that's quick and easy to create.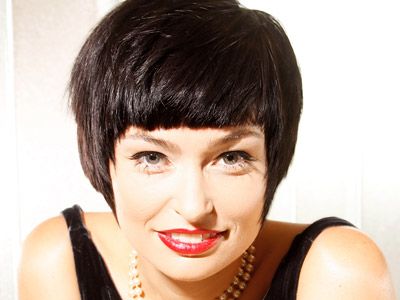 Most short hair cuts can be styled quickly, as can longer looks where the hair has been cut and shaped to simply fall into place. The hairstyle above is a layered razor cut that be styled easily. It's definitely a smart look for the office.
A Hairstyle That Will Last All Day
The trick to getting a hairstyle that'll look great all day is to stick to one where the nature of the cut makes this happen.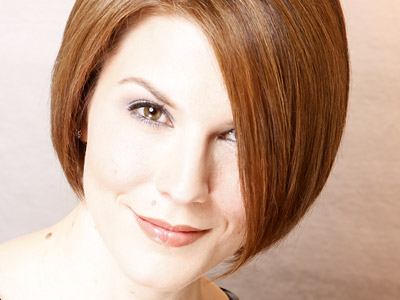 Great hairstyles that can go the distance are precision cuts like bobs and wedges. These styles have longer top layers and are cut precisely to fall into place. Another advantage is they require very little preparation at home.
A Versatile Hairstyle that can be Changed on the Fly
The biggest changes that can be made to any hair style obviously involve going from long to short or vice versa. Texture changes such as straight to curly also make a hairstyle suddenly look very different, but usually require lots of work.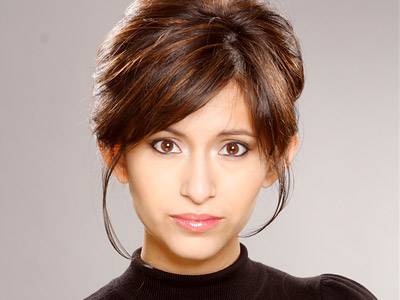 If you want something versatile for the office, try something like this shoulder length haircut that's been pinned through the sides and swept to the middle at the back. This style is achievable in just under 10 minutes with a few side combs and lacquer.
A Hairstyle that Looks Professional and Stylish
No matter what line of office work you're in, you want to look professional and stunning at all times. There is simply nothing worse than choosing fabulous clothes, matching your outfit with great accessories and makeup, and then having a dud hairstyle.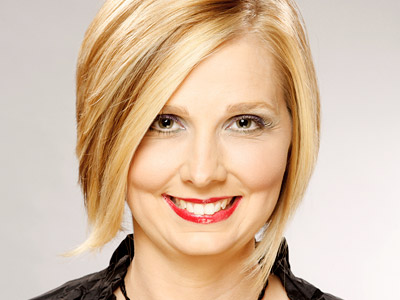 Go for a sexy and stylish look like this. It achieves all the office styling requirements described above and stands out in its own right.
If you work in an office you can easily have great hair with these easy to follow tips. Practical hairstyles for women, that look great too, are a cinch with TheHairStyler.com's expert advice.