I spoke to a friend recently who colored her hair jet black and then changed it back to blonde. This is her story. She talks us through the considerations she made before getting her new hair color, the process itself, the maintenance and the difficulty she experienced when she decided to return to blonde. She told me, over a coffee in a small cafe on Sydney's Tamarama Beach, that she wishes she knew a few things before she went for her new black hair color.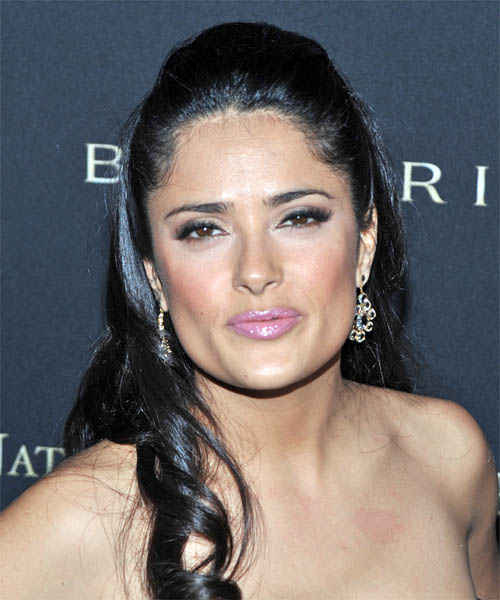 Kath says her hair is now pretty close to its original shade: a dark blonde with a few natural golden highlights. I look at her and think it looks damn good. She told me that although she liked her black hair color— and it made her feel sexy and slightly mysterious (kind of like Salma Hayek)— she wishes she realized at the time the difficulty involved in getting it back to her natural dark blonde hair color.
Black Hair Color Consultation
What You Need to Know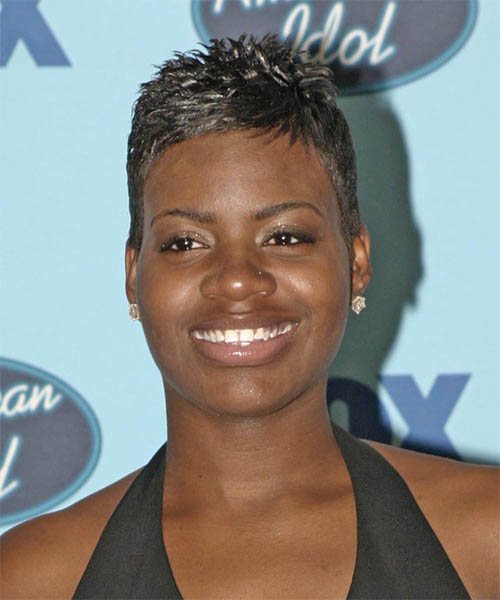 It wasn't that her hairstylist didn't let her know all about the ins and outs of black hair color. Kath says it's more that she didn't really care at the time about any difficulty that might be involved. It's obvious anyhow she has a great relationship with her stylist because she remembers how they had a thorough hair consultation as usual. She admits that Chad, her stylist, is really easy to talk to. (I can't help but wonder if she'll ever have to "break up" with him in future. That would be sad.)
I believe you should thoroughly discuss any new hairstyle or hair color with your stylist, says Kath. She explains how they decided that jet black hair color would suit her complexion, which is fair-warm. If you're going to go black you might as well go really black, she chuckles. We talk for a moment about how black hair color can suit most any complexion, and Kath acknowledges the downside of really dark hair too, saying that it tended to show up even the slightest imperfections of her skin. I take another bite of my choc-chip cookie and, thinking of my own skin's tendency towards the occasional blemish, decide to avoid black hair color myself.
Kath mentions something else: Chad pointed out that I needed to consider the current health of my hair before coloring it jet black. (I was thinking how Chad sounds like he really has his head screwed on.) Kath explains that since her hair hadn't been colored that much in the past it was safe to go with the harsher permanent hair color. I agree that Chad was making a great point, and I mention, trying not to sound like a know-it-all, that if her hair was as dry and damaged as mine a semi or temporary hair color would have made a good alternative. She said thanks, I know.
Black Hair Color Maintenance
Understand the Upkeep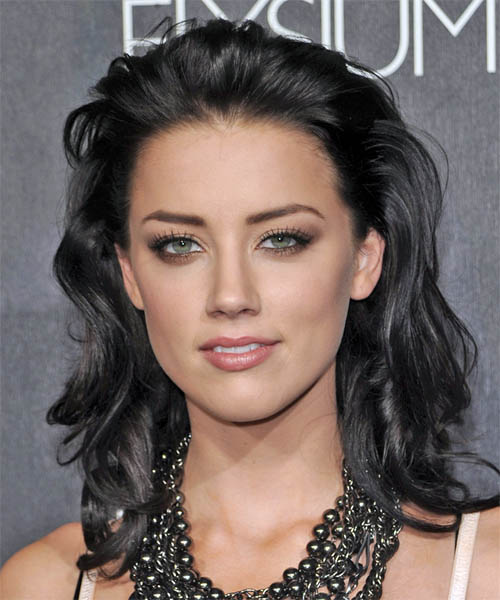 Chad made sure Kath was aware of the maintenance required for black hair color, and she said it wasn't that big a deal. She mentioned that fading was a bit of an issue and perhaps put it down to spending a bit of time in the sun in her bikini. I asked Kath if she used products with UV protection, and she shrugged and said she couldn't really be bothered. I know I know, she said, it probably wouldn't have faded so much, but I did use color protection shampoo and conditioner once or twice. And Chad sold me some great shine spray for when I was going on dates and stuff, and that added an extra healthy sheen which was great. Of course she had to get her roots touched up and I asked if her hair seemed a little more fragile than usual due to the permanent hair color process and all. She said no: I've always regularly used conditioning treatments- always. Kath's my kind of woman.
Black Hair Color Disaster
Kath Changed Her Mind
It seems like Kath's whole trip to the dark side of hair color went really well. I said: Kath, it sounds like it went really well. And no sooner had I said it the weather changed and typical of a Sydney summer a cool southerly began to blow off the ocean towards us.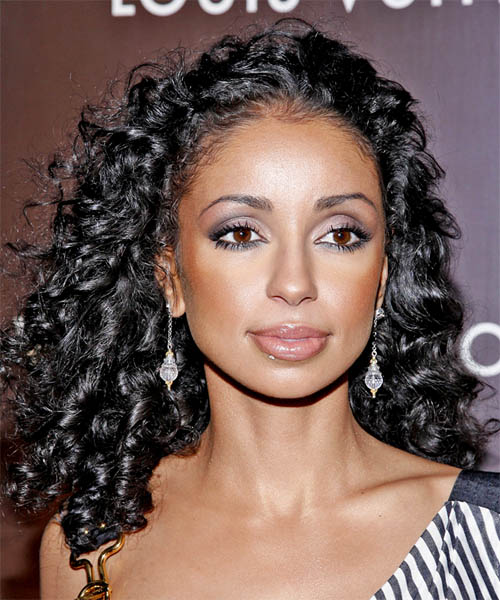 It went well, Kath said, and I really recommend jet black hair color. It's a great change and I like the sophisticated, sexiness it added to my image. But, although it's good for a change, it's a pain in the neck to change back. To your original hair color, I asked? Yeah, said Kath. It's a bit of a disaster really.
Chad explained the difficulty and potential harm caused removing permanent jet black hair color, but Kath didn't pay enough attention. A few weeks in she decided she preferred her natural blonde hair color; with summer coming she realized she'd be spending even more time on the beach and thought her typical blonde hair color was more appropriate. I agreed. So to change back to blonde she needed to grow out her roots about two inches for Chad to see her natural hair color. Then the artificial color had to be stripped off her hair and a similar tone to her natural hair color deposited in its place. The result: even though Chad was very careful and hair care treatments were used after the process, Kath was left with dry and damaged hair.
I was very worried, she said, and afterward my hair seemed a lot more fragile than usual. It's only starting to feel normal again now, three or four months later.
Afterward
By now the wind was really whipping up some white stallions on the ocean. As we finished our coffees and I licked the cookie crumbs off my plate with the little napkin folded on top, Kath mentioned the biggest thing she learned from her black hair color experience. It was, she said, not to underestimate the difficulty involved if you end up not liking your new hairstyle and wanting to change it back. Everyone thinks about the risks involved in the process of coloring your hair, but you need to think seriously about what you'll do if you don't like it.
Thanks Kath.