When it comes to a polished, sleek, and shiny look, perfectly straight hair is the hairstyle to have.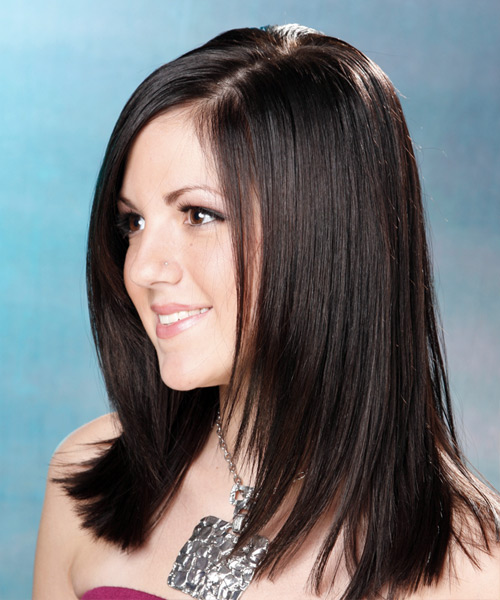 Anyone who has seen a celebrity strutting straight locks on the red carpet, or had their hair straightened after a cut and color at the salon, knows how great this style can look - and how hard it can be to replicate at home.
But the truth is that salon straight hair is a look that anyone can achieve. All you need to know are some handy hair care rules and tips for using your hair straightener!
Prepare Your Hair

Before you heat up your hair straightener make sure you've got the following:
Clean, dry hair. Hair that's been washed the day before is perfect, but if it's been freshly washed then that's fine too. Just make sure to let your hair air dry or rough dry it with a blow-dryer before using your hair straightener.
Heat activated products. Hair styling products that are designed to protect your hair when straightening are a must. If you're starting with dry hair then use a spray product. If your hair is wet then try something heavier like straightening balm.
A comb. Before straightening, comb your hair to ensure there are no knots and that any hair products have been evenly distributed.
Straightening Your Hair

These hair tips will have your locks poker straight in no time!
Use a good quality hair straightener made from ceramic plates. The results you receive will outweigh the cost and a higher quality product should see you straightening with the same hair iron for years.
Adjust the temperature for your hair type. Don't fall into the trap of thinking that the hotter the straightener, the better it'll work. You'll just be doing more damage to your hair.
The key to straight hair is to work in small sections, from the bottom to the top of your head. Tie or pin the majority of your hair up and then divide the left over hair at the nape of your neck into 2 inch (5 cm) sections. Once that section is straight, release some more hair and continue working in sections until all of your hair is straight.
When straightening, first run a pin comb or a fine tooth comb through the section you're working on to detangle, and then use the comb to pull and hold your hair taunt as you then run over the section with your hair straightener.
Always keep the hair straightener moving and work slowly. This will give you a much smoother result and will help minimize hair damage.
It should only be necessary to go over a section of hair 2 or 3 times. If your hair is not achieving the desired result in that time frame then work on an even smaller section of hair.
After Straightening Care

Keep your hairstyle straight with these simple hair tips.
Finish with a blast of cool air from your hair dryer's cool shot button to set your style.
Add a small amount of serum to your strands to stop your hair from going frizzy or fluffy.
As you can see, with the right hair shaping tools, hair styling products and some hair straightening technique know-how, giving yourself a salon straight hairstyle at home is easy!
Give these tips and try today, and check out our range of straight hairstyles for some inspiration.