The graduated bob is one hairstyle that will simply never go out of fashion. The chic, cool lines of this haircut can flatter virtually any face shape, and the wearer always looks stylish thanks to this timeless cut. Although the main features of this hairstyle stay the same over time, there are slight variations that go in and out of style with the fashion trends. This summer, the graduated bob is looking longer than usual with a relaxed feel, compared to the sharper cuts that have been favoured in the past. Now, let's check out some of the latest graduated bob hairstyles that have been rocking the red carpet this summer!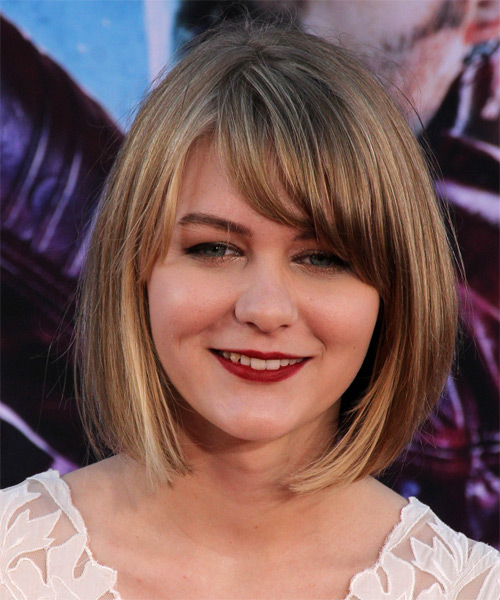 Ryan Simpkins is wearing a gorgeous modern version of the graduated bob here that features blunt ends and a soft, side-swept fringe. This is a free and easy take on the graduated bob that provides lots of movement and dimension in the hair. This hairstyle will particularly please all the ladies out there who love the bob look but want some forehead coverage. This fringe will work best on women with square, oblong and oval face shapes. Ryan's color is another fabulous feature of this hairstyle. Her medium blonde base looks glossy and glam with subtle light blonde highlights throughout the ends. Give this hairstyle a try if you want a casual, relaxed take on the graduated bob and a great fringe to go with it!
Here, Kirsten Storms goes for a longer, edgier version of the graduated bob with this jagged blonde 'do. Kirsten's hairstyle features a deep side part and jagged layers that start just below the cheekbone and taper down throughout the ends. This is a great option for women who have fine hair and want to add some fullness to their look. On the other hand, ladies with very thick hair will love this haircut, as it is perfect for thinning out thick and/or coarse hair. If you like to have some bangs in your 'do, go for a jagged side-swept fringe to perfect this trendy look. On the color front, Kirsten looks radiant in a monochromatic light blonde shade that shows off her layers beautifully. Style tip: Ladies with fine hair should use highlights and lowlights to add some more dimension and create the appearance of thicker hair.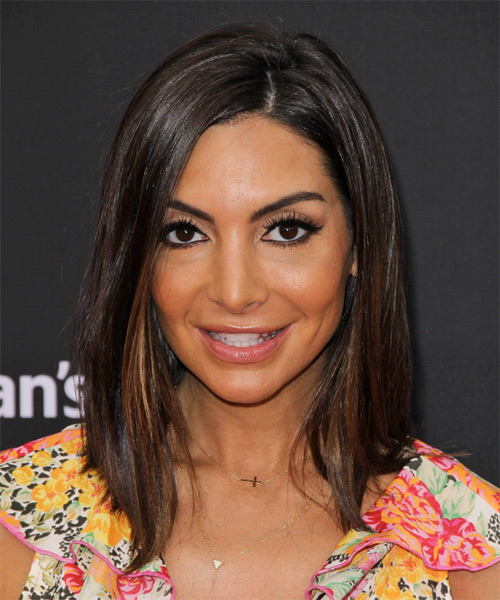 Finally, Courtney Mazza goes for a shoulder-skimming graduated bob here with gorgeous results. This simple hairstyle is classy and elegant, plus all that's needed to style it is a sleek and smooth blow dry. Courtney's hairstyle features blunt ends and a few layers around the face to create a nice shape. The back rests at the nape of her neck while the front falls past the collar bone, making this the perfect style for ladies who want a longer version of the graduated bob. This length also provides the versatility of updos, ponytails and buns. Courtney's dark brown color looks rich and luxurious, and her peek-a-boo coppery brown highlights add a special finish.
As you can see, there are some pretty sweet variations of the graduated bob to be worn this summer. Which one is your favorite?