To really ensure that you make the most of your hairstyle, you can't ignore your hair texture and density. Choosing a hairstyle based on your hair type and texture will not only give you a hairdo that looks great, but will also make it easier to look after and style your hair.
Fine Hair Texture
Because fine hair can lack volume, there are many ways in which you can add body and volume. These include correct cutting and shaping techniques, chemical wave/root lift applications, styling product aids and correct blow-drying/hot setting techniques. Fine hair can easily be changed and manipulated to new looks. Look for styles with minimum graduation such as bob cuts and wedges.
Here are some excellent hairstyle ideas for fine texture hair: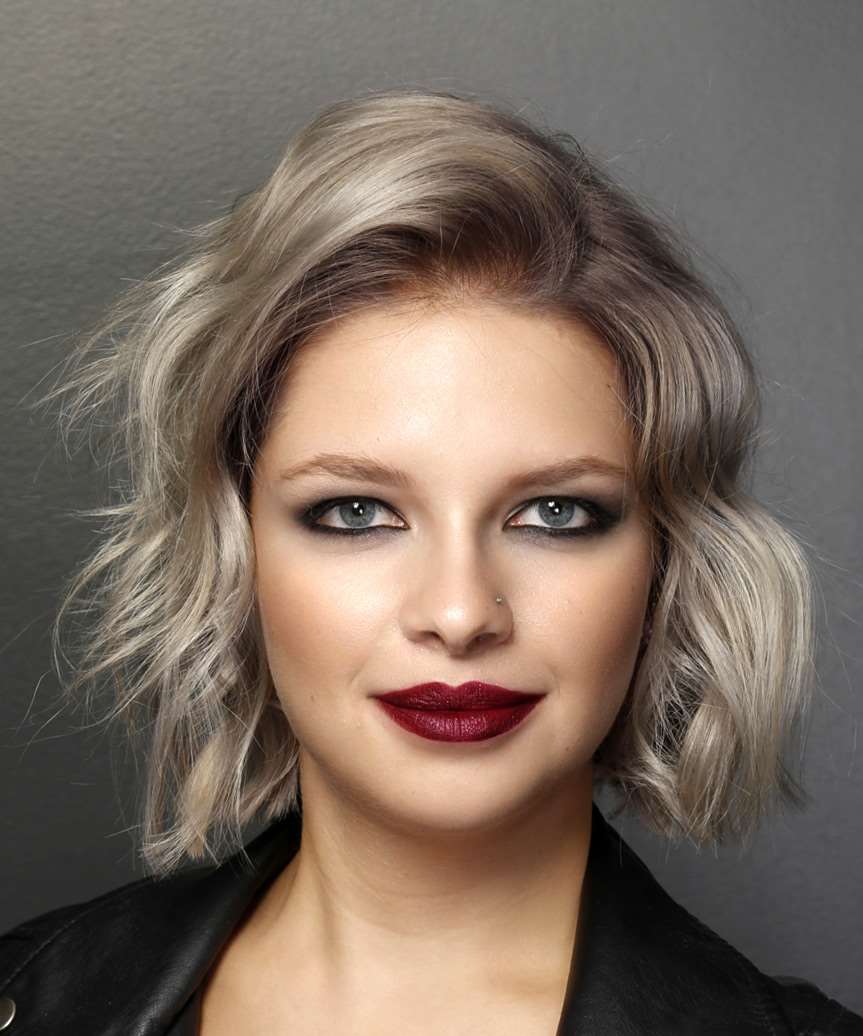 This bob features blunt cut ends and large waves throughout to pump up fine hair. By backcombing the roots and creating a windblown look throughout, our model's tresses are volumized and have a much thicker appearance, not to mention her 'do is full of body. A volumizing root spray is needed before styling for best results.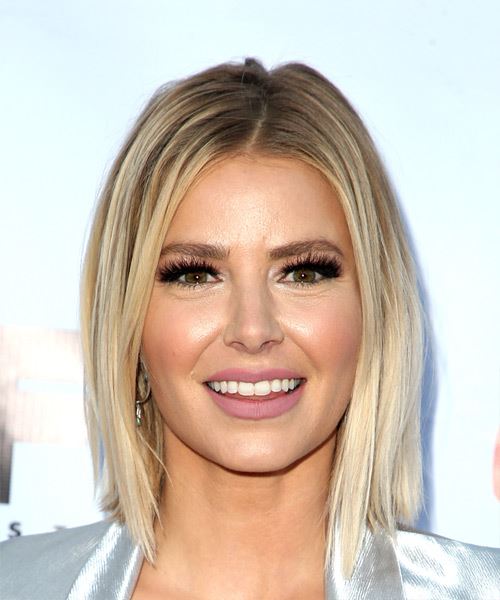 A simple shoulder length blunt bob is another great option for fine hair. Ariana Madix flaunts a chic bob here that features minimal layers and blunt cut ends, finished with a messy center part. This is an easy to style 'do for fine locks that will keep them looking thick and healthy.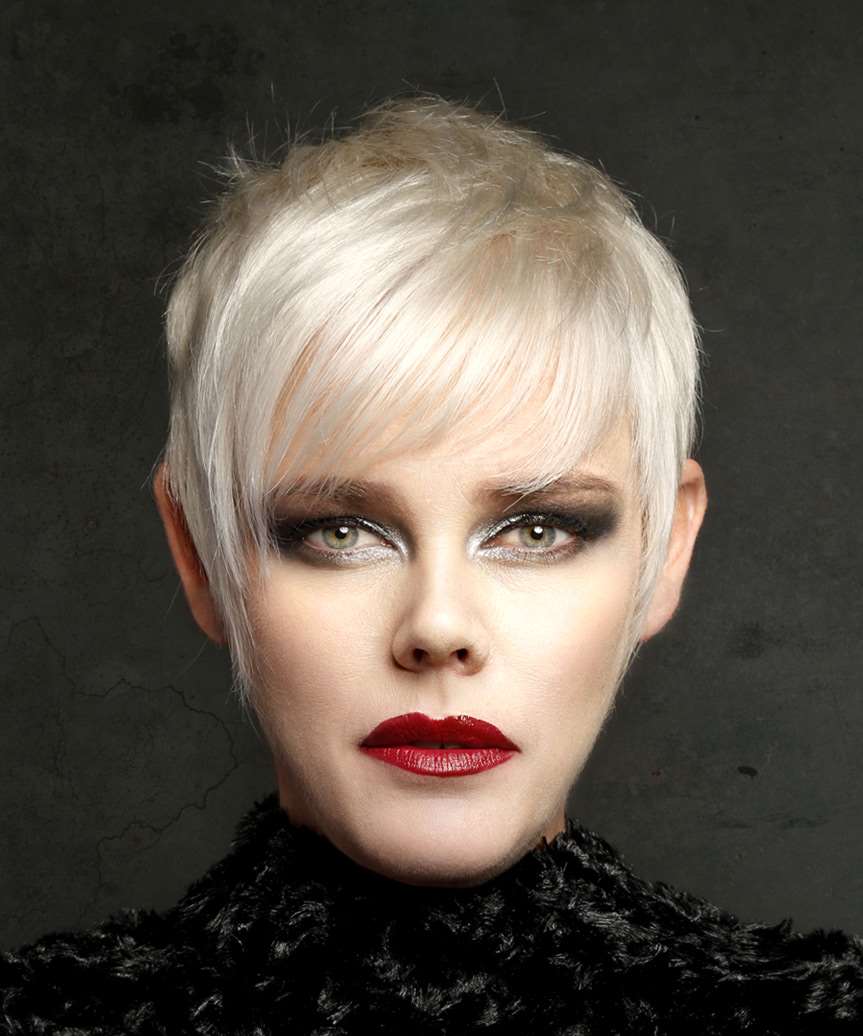 Pixie cuts are another smart choice for fine hair. This face-framing 'do will add lots of texture to fine tresses and reduce styling time. Add volume all over by using mousse before styling, and using wax to style the ends out for  more shape and texture.
Medium Hair Texture
With medium texture hair, you probably won't need to worry about changing your hair's texture too much. If you would like less hair, razor cut styles should be looked at. On the other hand, if you would like to thicken your hair, blunt cutting and minimum graduation cuts should be applied.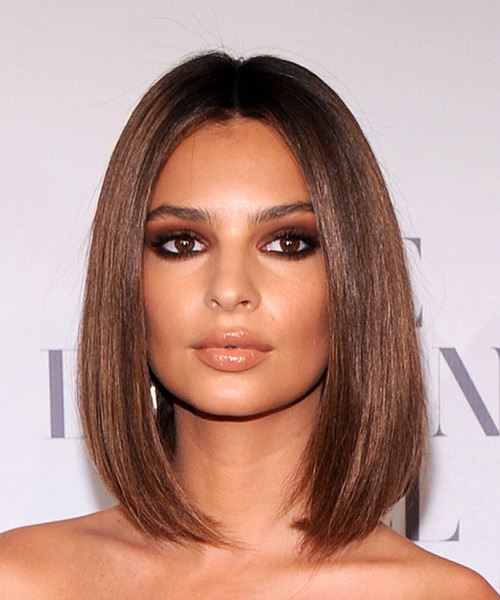 A simple bob with a slight lift at the back works well for medium texture hair. This cut features a uniform length and blunt ends. Just add layers if you want to remove some bulk from your 'do. Use mousse and blowdry with a large round brush to create this voluminous rounded shape for a gorgeous finish.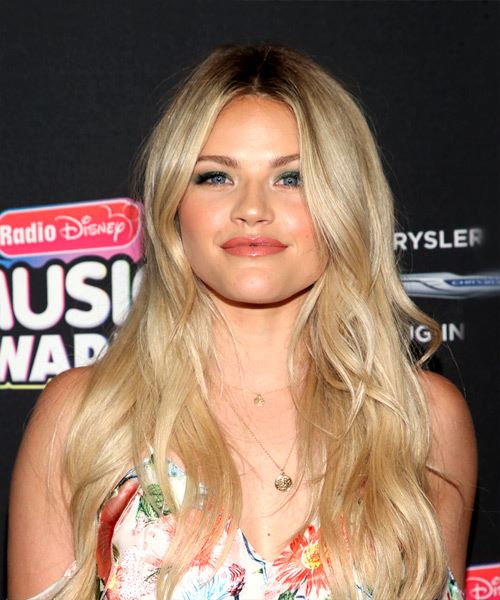 Long and loose is another good option for medium texture hair. Customize your cut by adding more layers for a sculpted look, or less to give your hair a more natural appearance. Witney Carson works with her natural waves by flaunting soft layers that add movement and shape.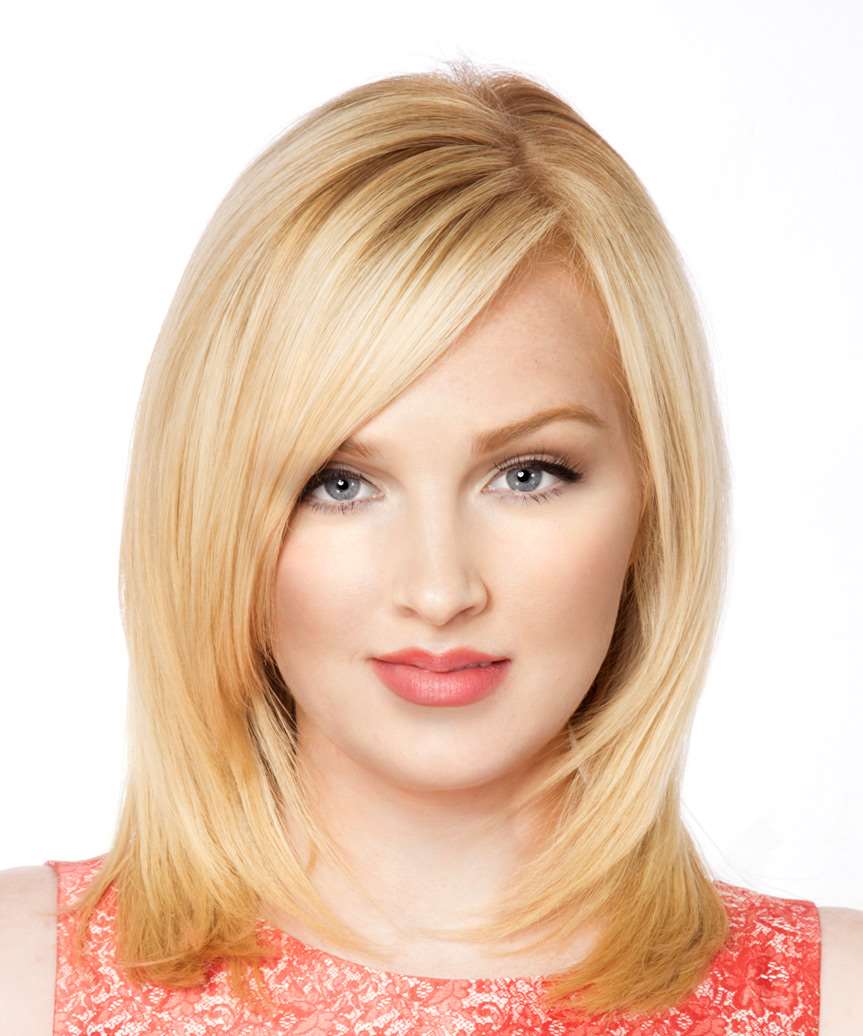 For a more polished look, a layered shoulder length 'do is a good option for your medium hair texture. This 'do will frame the face while adding a smooth and sleek shape, without making the hair look too thin or too bulky.
Coarse Hair Texture
If you hair is coarse, it would be ideal to look for hairstyles that lessen the bulk and weight that coarse hair produces. You should stay away from heavy minimum graduated styles and look at layer cuts, razor cuts, and hairstyles that are conducive to lessen the thickness of your hair, and in the process, make life easier for you.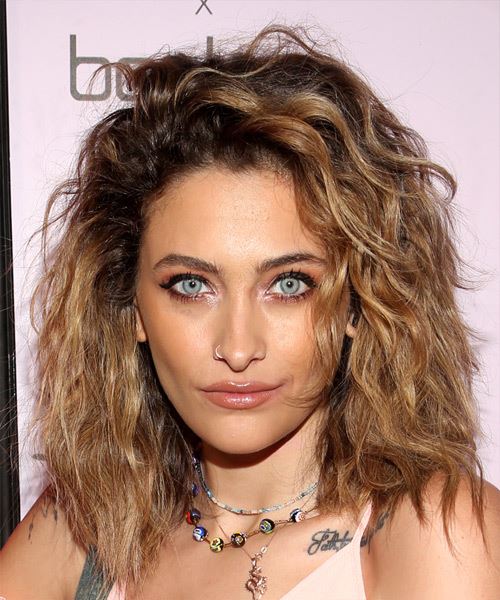 Paris Jackson flaunts a cool 'do for coarse hair that makes the most of her natural texture. The layers throughout create a rounded shape while reducing extra bulk and heaviness from her tresses.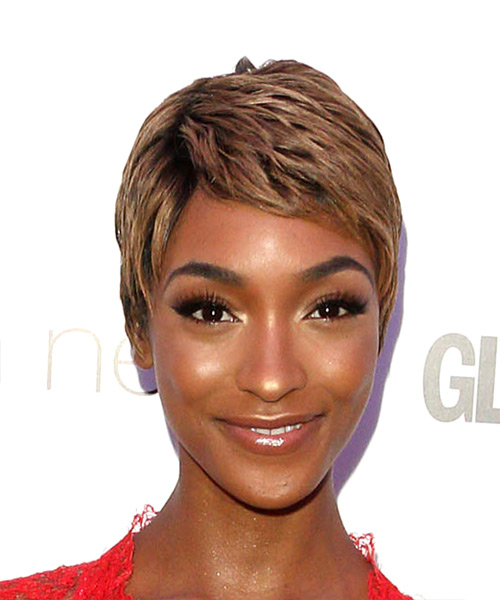 For coarse straight tresses, short layered hairstyles like Jourdan Dunn's pixie cut are a great option. These hairstyles provide a wash-and-go option for coarse hair while sculpting them into a sleek shape that keeps all of the focus front and center.
Thick Hair Density
Having lots of hair is not a problem. You can reduce high density hair by using techniques like razor cutting or slicing (not recommended on curly hair). If your hair is curly, chemical straightening will take away about 50% of your hair density.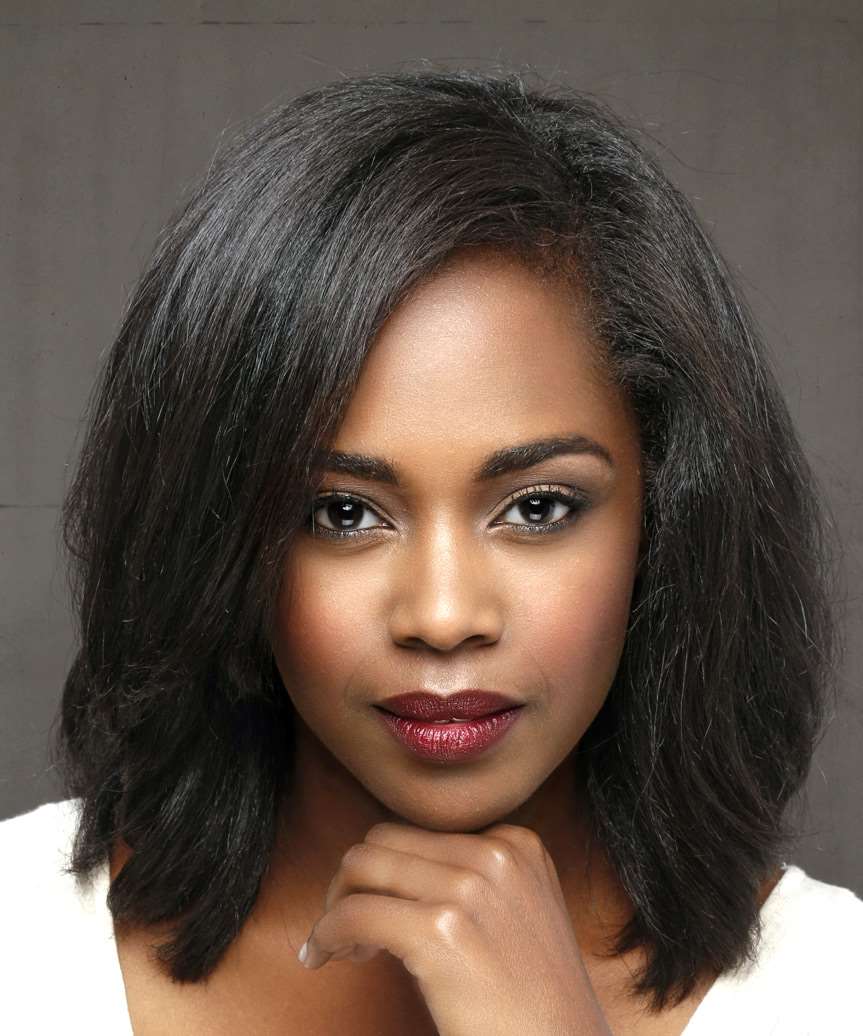 Our model's hair has been straightened and layer cut for a soft, sculpted finish. The layers around the front of the face reduce bulk and create a more rounded or oval silhouette in thick tresses.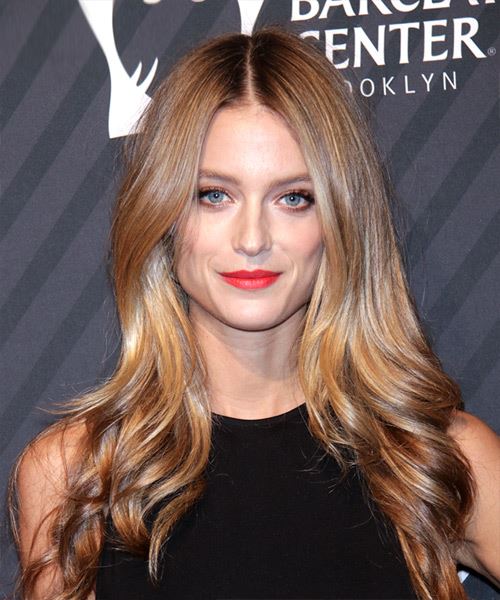 Kate Bock's long and thick tresses are tamed here with a lot of layering through the ends, which removes a heavy and bulky finish. High density straight hair benefits from sliced layering throughout and to remove even more bulk, you can try razoring the ends.
Medium Hair Density
You're lucky! From a hairstyling point of view, it means that you should always be able to change your hairstyles by adjusting the weight distribution. In plain English, you can thin out your hair by means of razor cutting, slicing, etc, or make it appear thicker by growing certain layers longer.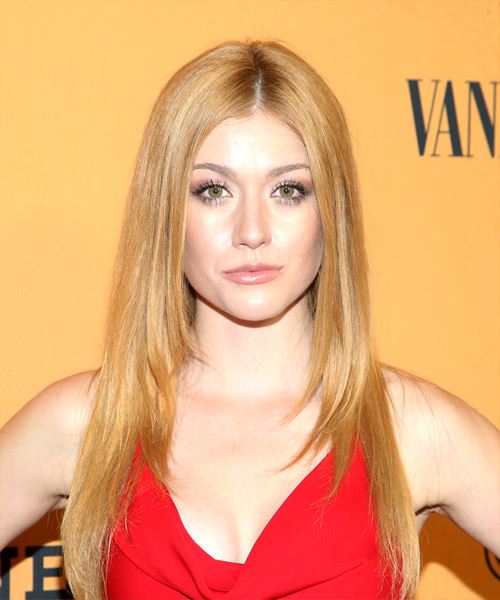 Katherine McNamara styles her medium density hair by adding subtle slices throughout the ends for movement and body, without taking away any of her hair's natural density. The layers are concentrated around the front of the face for a natural and gorgeous finish.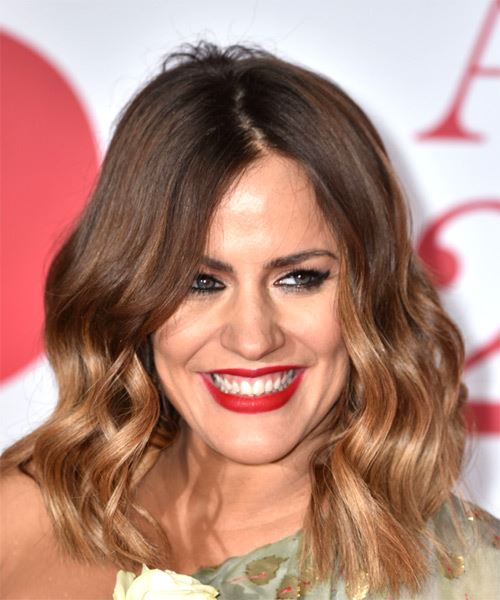 Caroline Flack uses a blunt cut and waves throughout her medium density to add volume and body. Simple, blunt cuts like this one will make medium hair appear thicker and give more bulk to the tresses.
Thin Hair Density
There are many hairstyles that are perfect for low density hair. For example, all hairstyles that are longer and heavier on top are ideal, making your hair look thicker, hold its shape longer, but never drive you crazy on warmer days. If you are searching for a new hairstyle, try bob cuts and wedges modified to suit your face shape.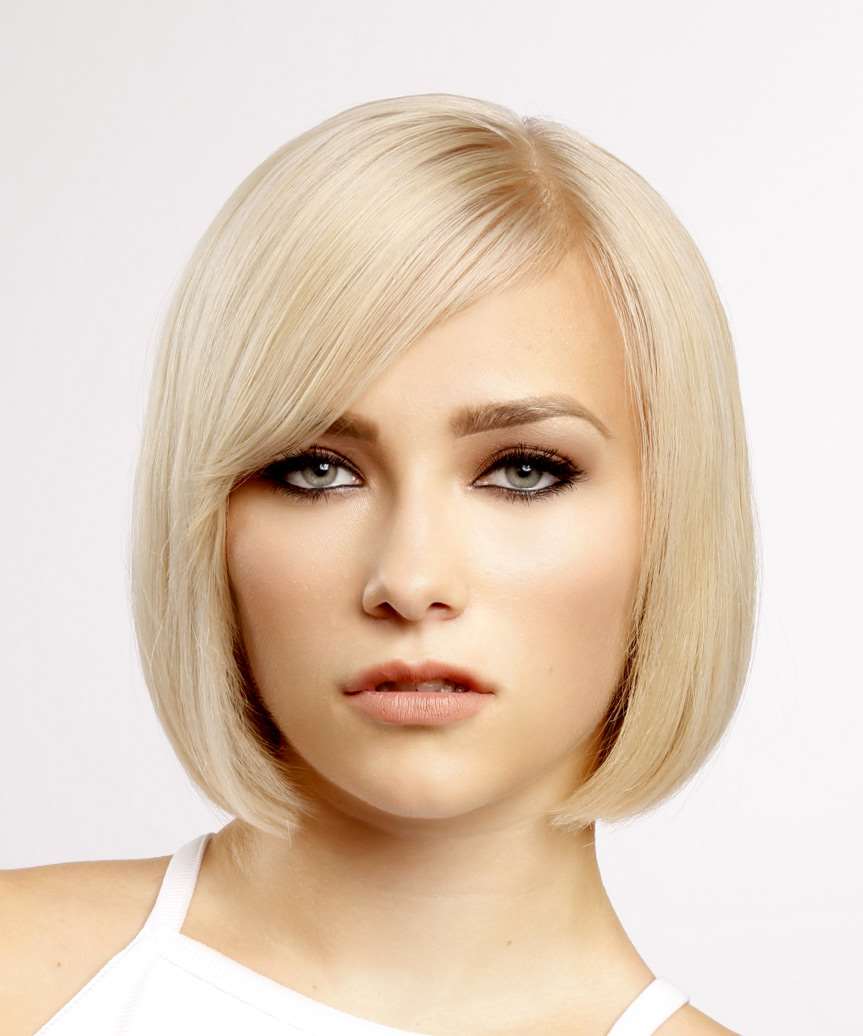 A simple bob like this one can make sparse density hair appear thicker and fuller. Add a side-swept or full on fringe depending on what suits your face shape better. Keep the ends blunt for best results.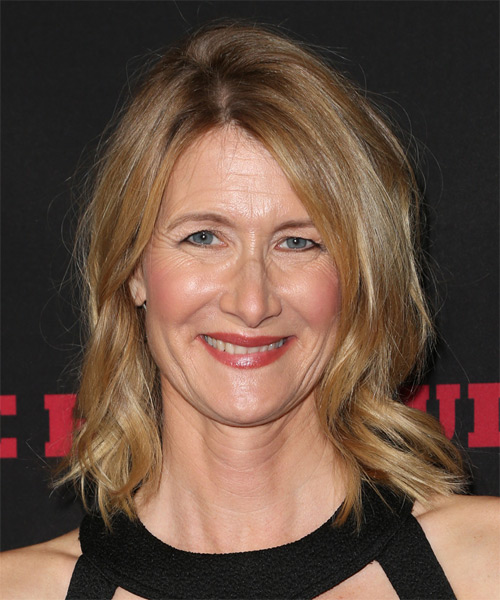 Adding a few layers throughout the ends, followed by some curls/waves and teasing can be a great look for sparse density hair. Stick to cuts that are shoulder length and above for best results, and use a mix of volumizing products to make the hair look more thick and voluminous.
Now that you have an idea about which styles will work well with your hair type and texture, take a look in our library. We have 1,000's of hairstyles to choose from!
For even more help, try our hairstyle search and find your perfect style hair consultation features. They will allow you to narrow down the hairstyles based on your own personal preferences, hair type, texture and face shape. Give them a go today!