When it comes to deciding if bangs are right for you, there are two major things to consider. One, your face shape, and two, your hair type.
Choosing your bangs based on your face shape will bring balance to the look of your face and help you to flatter, enhance or minimize your facial features.
Choosing bangs that also suit your hair type will make it much easier to style your hair and will provide you with bangs that give a great finished result.
If you're unsure which face shape is yours and exactly what your hair type is then these articles, The Right Hairstyle for Your Face Shape and Free Consultation: Know Your Hair Texture and Elasticity will help. After that, give the following face shape and hair type tips for bangs a try.
The Right Bangs for Your Face Shape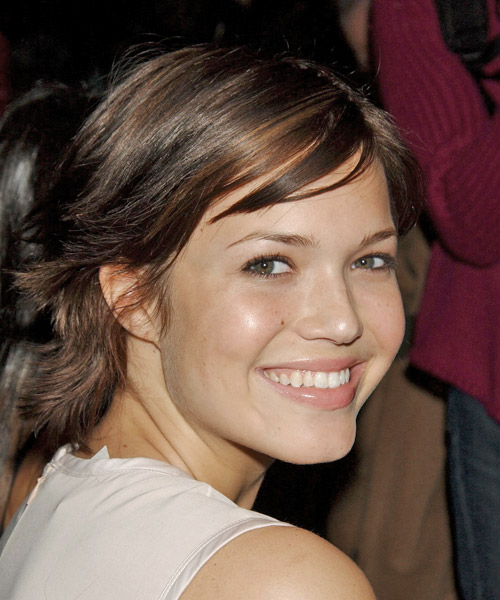 Oval face shapes can generally get away with any type of bang. Try soft, wispy bangs or side-swept bangs for a flattering look. Avoid bangs that totally take over and overwhelm your face and cover up your features.
Round faces should try wispy bangs or side-swept fringes for balance and to avoid adding a wider appearance to their face.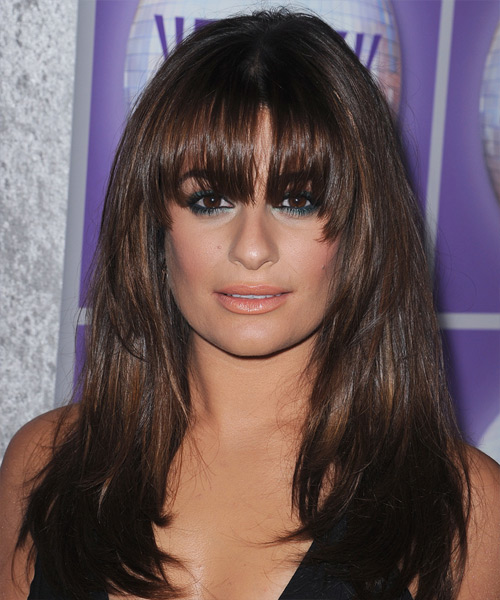 For square face shapes, arched bangs that blend in with your hair will help to soften the strong lines of your face.
For longer or oblong faces, and those with high foreheads, bangs that are blunt, heavy or long will flatter your face shape and help to cut down on length.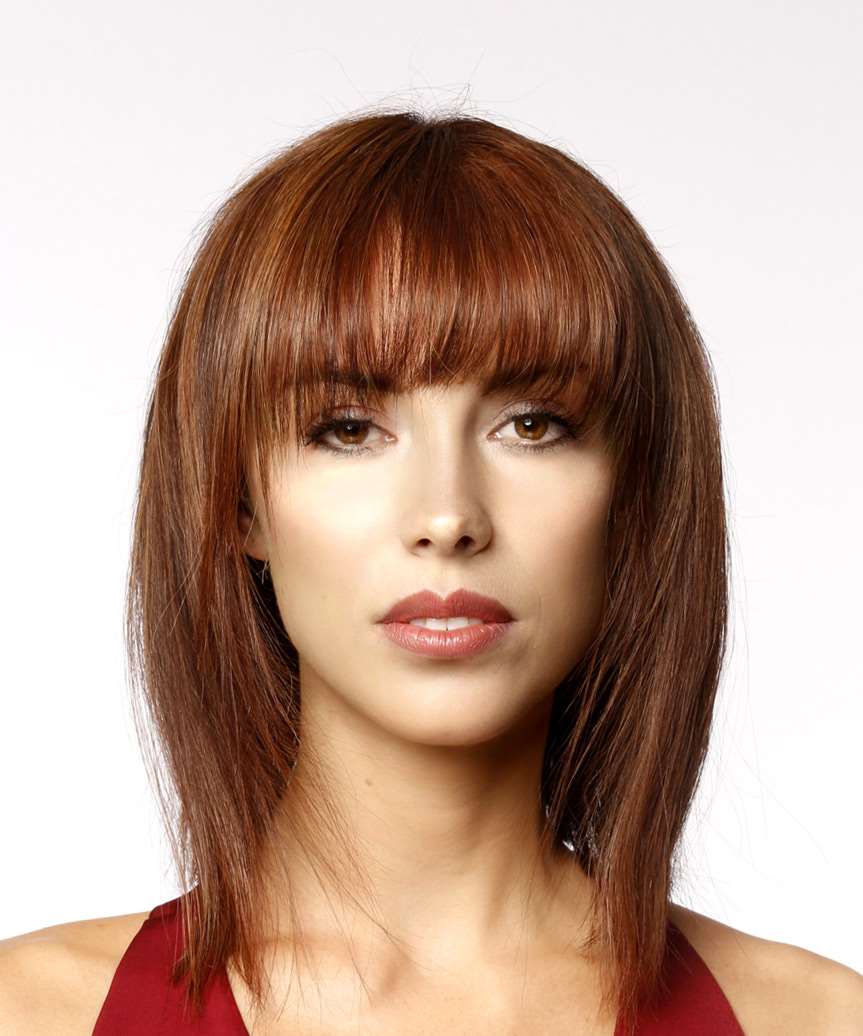 For a bang that will flatter most faces and is ideal for strong or square jaw lines, try something feathered.
The Right Bangs for Your Hair Type
As for choosing bangs that will suit your hair type, the key is selecting one that will work with your hair type, not against it. This will cut down on day-to-day styling time and ensure your bangs look great after having them cut and when styling at home.

If you have coarse hair that is thin or really thick then try to avoid long, heavy blunt cut bangs.

It goes without saying that straight hair in a medium density is the best type of hair for a fringe as this hair combination requires far less work and will mostly fall naturally into place.

If you have naturally wavy or curly hair then enhance your locks with soft and wispy bangs.

Arched or mini bangs are great for straight hair.

Feathered fringes will soften a haircut, will grow out well, and don't require a lot of styling, but they generally won't work with curly hair.
To see how you'd look with any of the beautiful bangs pictured in this article, click on each image to try the virtual hairstyle with your own photo!