Layers are really hot, which is most apparent on the red carpet where celebs are flaunting long, layered 'dos. The great thing about layers is that they flatter all face shapes while adding body and movement to the hair. Adding layers is also a great way to slim down a wide face or balance out any harsh angles.
Even just a few layers can transform your look or help your hair to sit like never before. If you haven't tried a hairstyle with layers yet, then these tips and ideas should convince you to give one a go!
Layered Hairstyle Tips
If your hair is fine, use layers to add movement and body.
Layers can be used to provide a great frame around long, round or square face shapes and makes them look more feminine.
Those with thick hair can use layers to thin out and reduce weight in their locks, and to add freedom and movement to hairstyles.
Solid hair colors in layered hair can look flat so add highlights to your layers to add depth.
If your hair is long, adding layers will create shape without you having to sacrifice your long hair length.
For those with short hair, growing some longer lengths through the top of your hair and adding long layers will give you versatile styling power.
Using products such as hair wax and styling gel in your layers will instantly add texture to your locks, and create plenty of funky looks, especially in shorter hair lengths.
Layered Hairstyle Ideas
To see the different layers can make to your hairstyle, check out these great layered hairstyle ideas!
Graduated Layers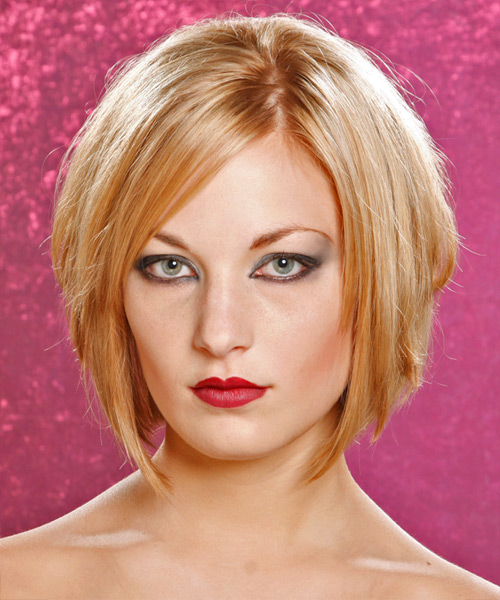 When the bottom and sides are cut with layers gradually getting longer, the result is what we call graduated layers. The weight line, or the place where the layering stops, can vary depending on the length of the hairstyle and the overall look required. The result is always a V-shape and layers that finish softer and less square, or solid and blunt at the ends. At chin level these falling down layers are soft looking, but to suit longer faces they can also be flicked up for more width.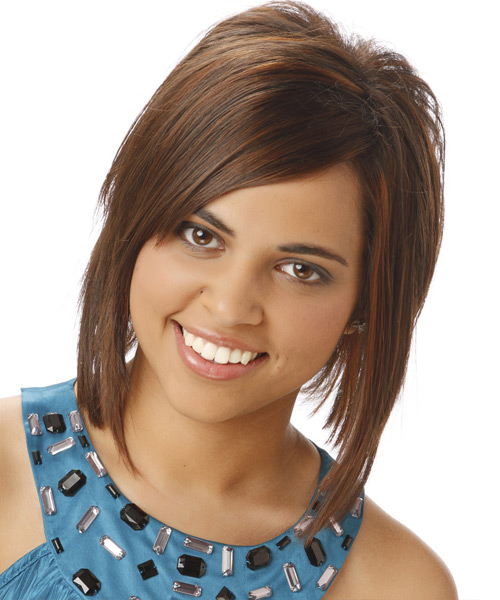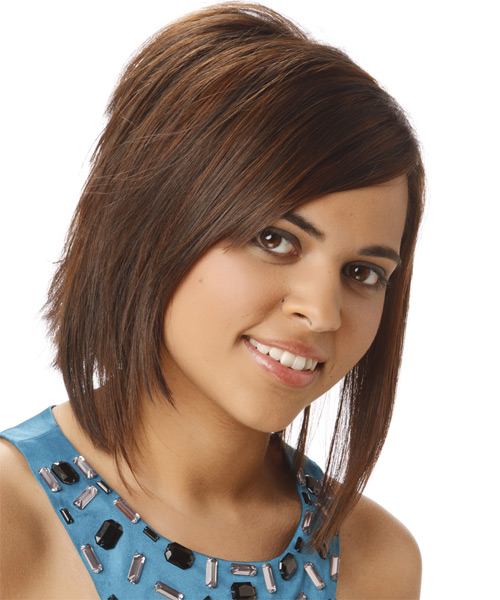 This bob hairstyle gets a real boost to its medium hair length when graduated layers are added through the crown. The layers provide plenty of hair height and lift through the roots and is a great option for those with a round face shape as hairstyles with height add much needed length to shorter faces.
Short Jagged Cut Layers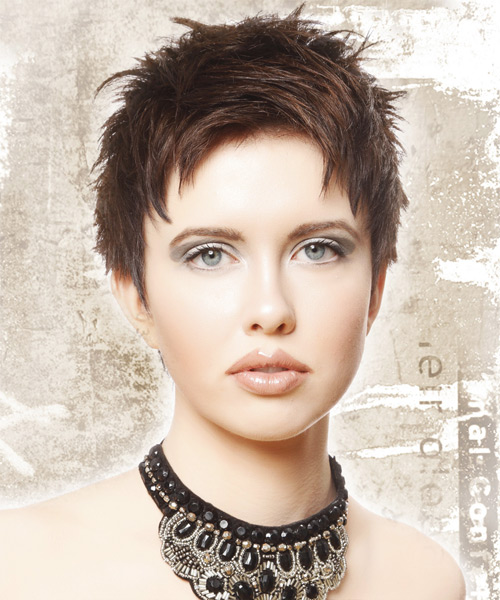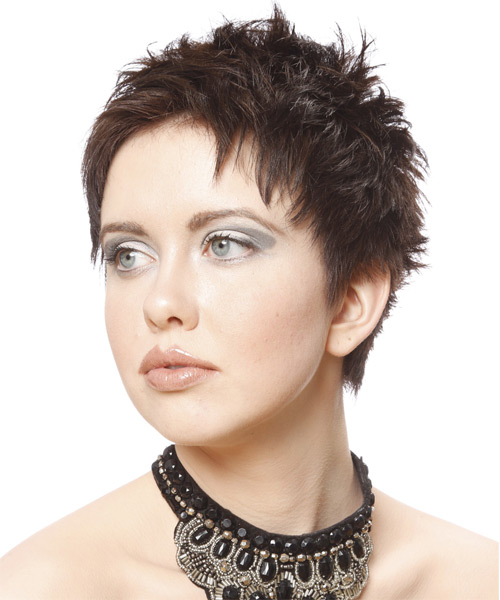 To get a short hairstyle this funky, you've just gotta have layers! Short jagged cut layers have been added through the top section only for this short straight hairstyle to ensure that there's plenty of texture to go around. With help from the layers, getting this finish will take no time at all!
Long Jagged Cut Layers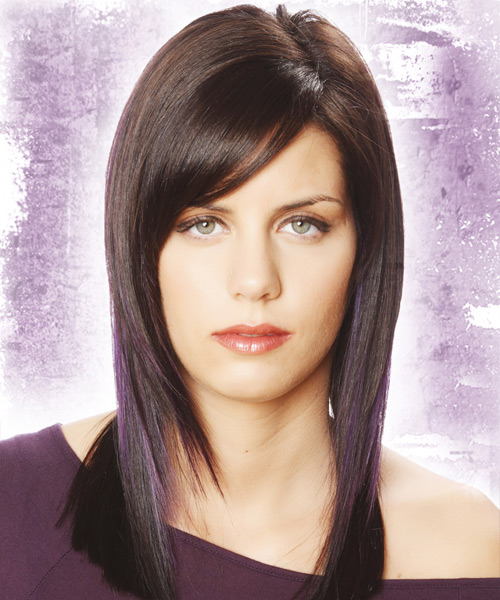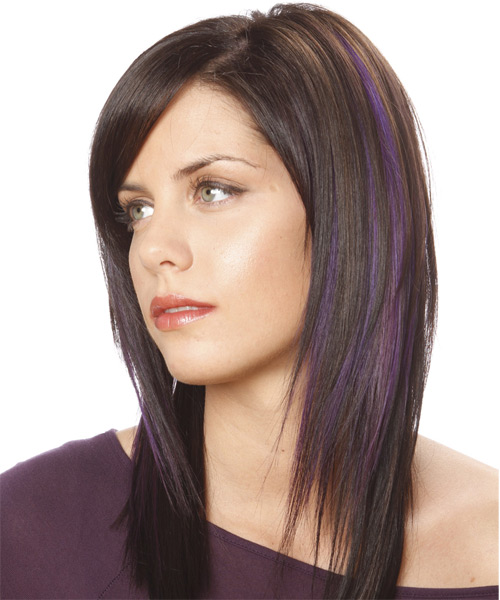 If you've got fine, thin hair then adding long jagged cut layers in key places throughout your locks will make a real different to the movement in your hair and the way your style falls. This casual long straight hairstyle only needs slight jagged cut layers through the front sections to get this lovely shape around the jawline. The layers also play a big role in getting the subtle highlights to peep through the hair strands in such a cool way.
Medium and Long Razored Layers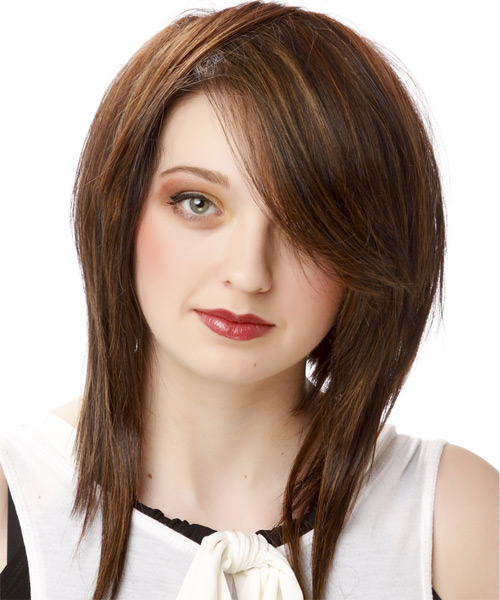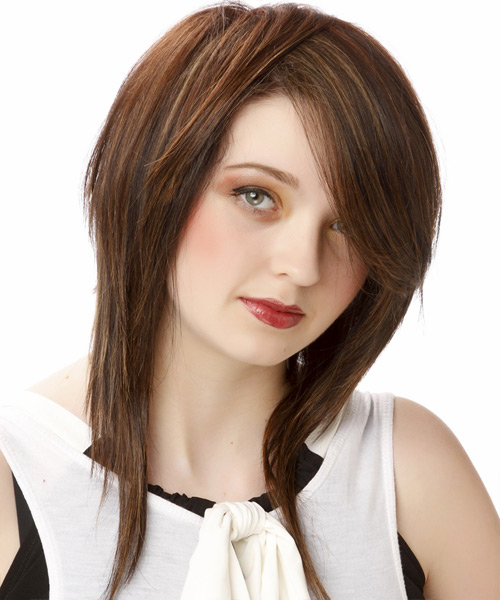 Using medium and long layers is a great way to add really nice shape to your hair. This medium straight casual hairstyle uses a mix of both and also a razor cut technique to create its shape. The final result is a beautiful hairstyle with plenty of width and volume through the top section, which is perfect for long faces such as a diamond face shape or an oblong face shape.
Short Layers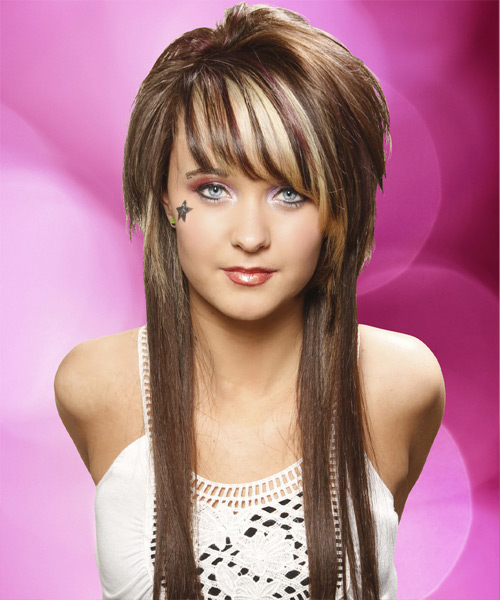 If you have really long hair and want to add some oomph then layers are for you! By just adding short layers through the top section of this alternative long straight hairstyle, the hair has been transformed into a funky, body-filled style up top, while the rest of the length is left to fall into a super salon straight finish. It's contrast and versatility at its best!
Subtle Layers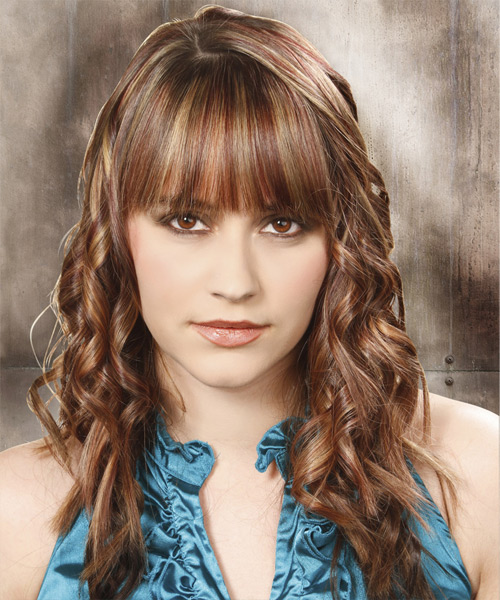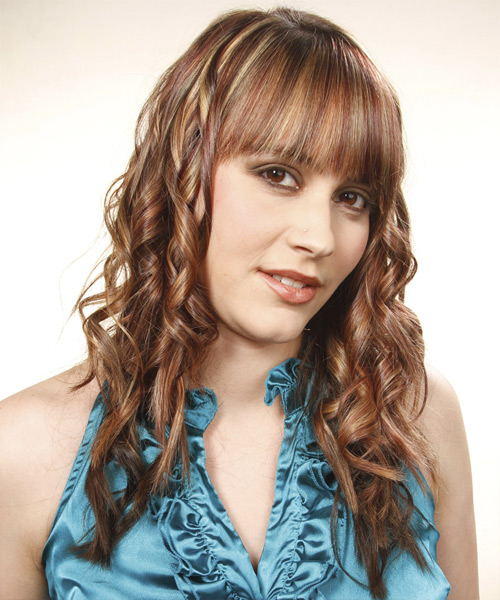 The final layered hairstyle idea uses subtle layers in just the outer edges of the hair. This adds bounce and movement to the great curly locks of this long casual hairstyle, and lots of shape and movement to the rest of the hairdo.
Long Layers
Hairstyles are always evolving and modernizing, so let's check out some layered hairstyles as seen on the red carpet, for some new style ideas.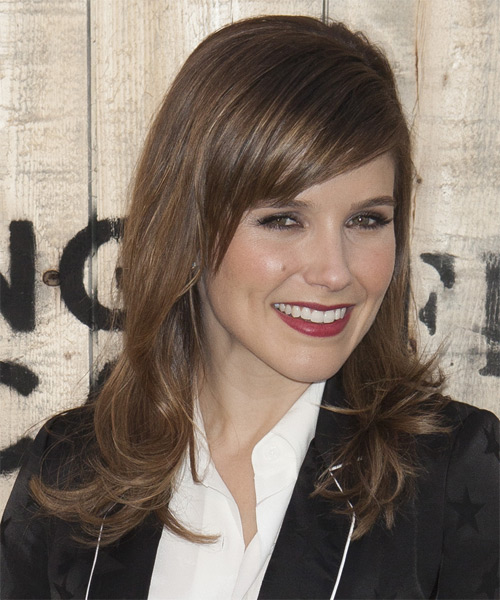 Sophia Bush is working her layers here by adding flip and curl to the ends. This hairstyle works well with her heart- shaped face, and it would also suit round, oval and triangular face shapes as well. Although a grown out fringe would blend in nicely with this hairstyle, Sophia's shorter angled bangs also look lovely and really bring out her eyes. If you choose to get this hairstyle at your next visit to the salon, keep in mind that it is very versatile and can be styled to fit your moods. For example, you can pull off this girlie look by flipping out the ends like Sophia, or create a more sophisticated look by straightening it with a flat iron. To compliment her hairdo, Sophia has created a dark smoky eye makeup look, paired with a dark red lipstick. Overall, this creates a classy evening look that works great for brunette, blonde and black hair.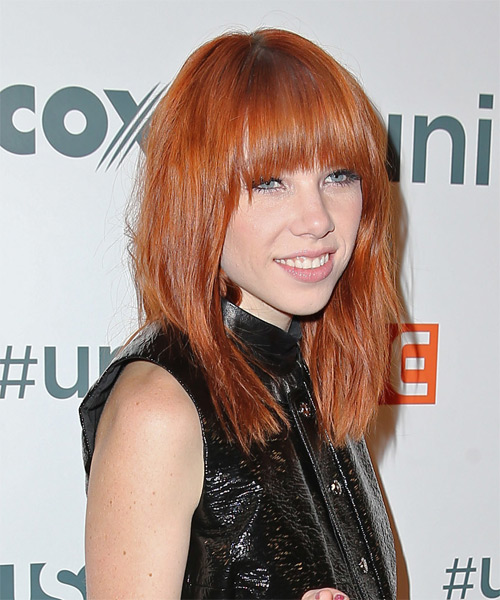 Carly Rae Jepsen is flaunting another hot layered look - the Seventies-inspired shag 'do. This hairstyle works best for women with an edgier sense of style and who can pull off a heavy, eye-skmming fringe. This style is a definite no-no for square or rectangular face shapes, but will look striking on all other shapes. To get this hairstyle, ask your stylist to add jagged layers throughout your hair and a heavy fringe that tapers around the face. This will take regular trips to your stylist to maintain but looks oh-so-trendy on a daily basis! Carly has gone for a natural makeup look here, which is not her typical style. However, her light copper hair does work well with her natural porcelain skin and light blue eyes. For a vampy look, this hairstyle looks fabulous with a deep, dark smoky eye and a nude lip.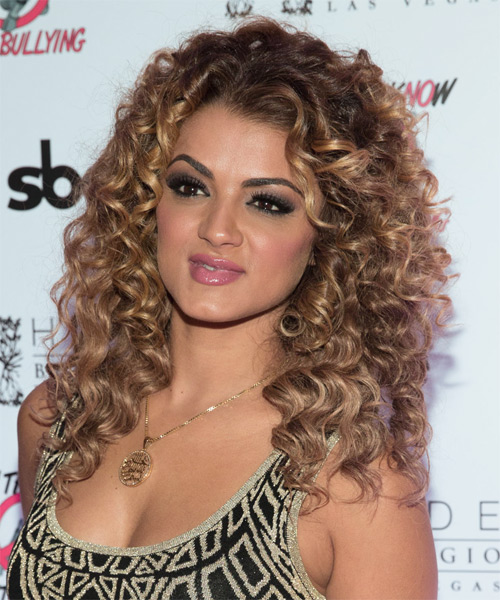 And, for ladies who love a curly 'do, look no further than Golnesa Gharachedaghi's high volume, layered hairstyle. Adding long and medium layers throughout the back and sides has shaped her curly hair into a chic and manageable style. This is a great option for women who love to let their natural texture shine through and who don't want to spend hours using a flat iron to look fabulous. Golnesa works her wild style by creating dramatic smoky cats eye makeup that highlights her gorgeous, dark almond-shaped eyes and perfectly arched brows. The rest of her face glows with a bit of bronzer on the cheeks, and a soft pink lipstick finished this look off to perfection.
Face-Framing Layers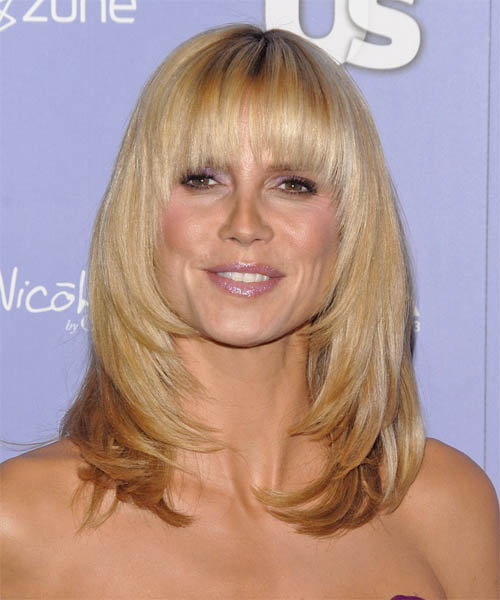 This layer cut has been tweaked and changed many times over the years. It's used mainly to soften squarer jaw lines or to frame narrow chins. In its most accentuated form, face-framing layers can start right below the bangs and continue all the way down the sides. The top and back parts of the hairstyle can either be layered or left one length- as is the case in our example. It's a soft, textured and very sexy looking layered hairstyle.
Over-Extended Layers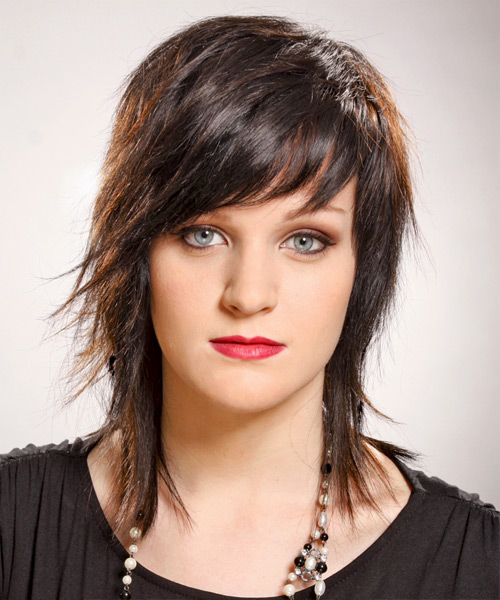 This layered look is created when the back and sides are layered heavily through the mid-sections, yet long lengths are still maintained. Also, the top area is sometimes cut shorter into choppy spikes or left a little longer and then razor cut for a messy result. This look has been called tomboyish and masculine in the past, possibly due to it being made famous by Suzi Quatro back in the day.
Flicks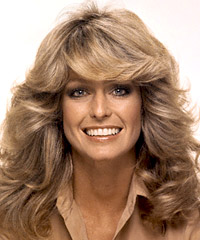 The type of layering creates a flicked look, and it's very similar to face-framing layers but the difference is in the way the hair moves away or "flicks" from the face (as opposed to falling down on it). This great look, that adds width to longer face shapes, was made big in the 70s but has had several comebacks since then- most recently where soft waves have been created using hot irons.
Short Uniform Layers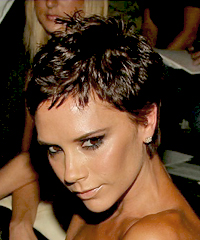 This is a layered hairstyle that was around long before Victoria Beckham. Here the hair has been cut to the same length all over the head, resulting in what is known as maximum layering. Terms such as pixie, crop and Caesar have been used over the years to describe and brand this hairstyle. It's perfect for coarse hair types and is quick and easy to style from home.
Layered hairstyles are very popular hairstyles for good reasons- they're very versatile and there's a layered hairstyle that'll suit anyone. These classic layered hairstyles are tried and true hairstyles that have been around for ages and will be around for many more years to come.
So there you go - some very different layered looks for different types of hair. Which one is right for you?
For more info about any of these layered hairstyles, and to try them on your own photo or our model, click on each image.