Like any hair length, short hair can easily end up in a styling rut. The great news about short hair, however, is that it's so versatile that just a few changes to the way you style your hair, some extra length in the right places or a splash of hair color can give your hairstyle a makeover.
Keep your short hair looking sassy with some very easy makeover ideas that are sure to give you a versatile look! So for inspiration, check out these ideas...
Bangs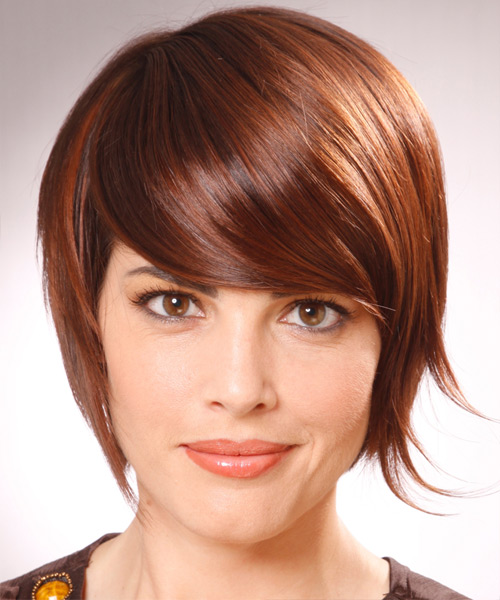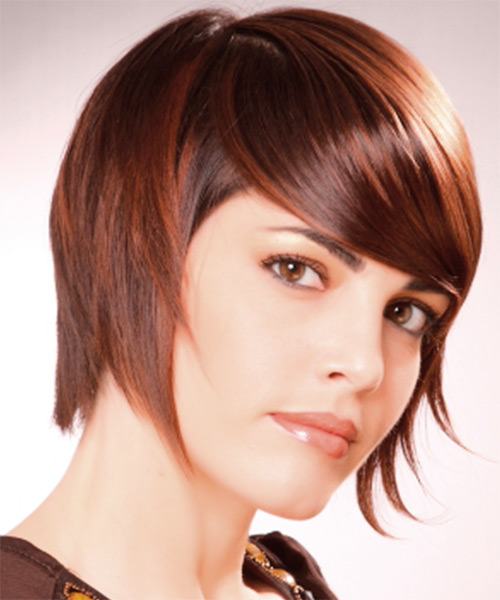 This short hairstyle makeover idea is the ultimate way to change your look - bangs! If you've never tried bangs before then we recommend going for side-swept bangs (pictured left) as they are the most flattering and can be pinned away easily if you decide a fringe isn't for you. If your really don't want to risk having bangs cut then you can try a faux styling trick by adding a deep side hair part to your locks and then sweeping your hair length across your forehead to create the illusion of bangs.
Side-Swept Bangs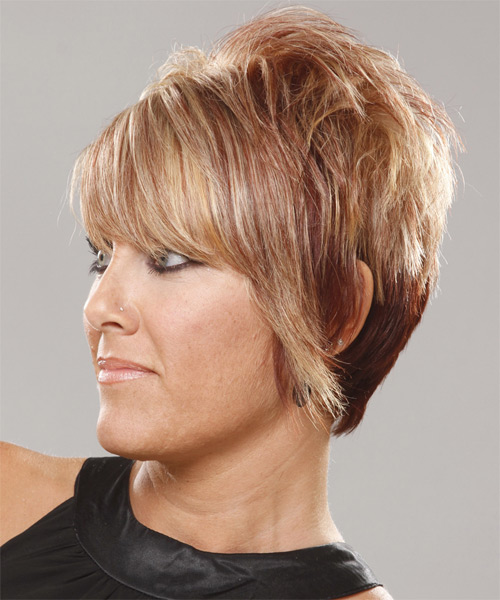 A sure fire way to update your short 'do and give yourself a new look is to add some bangs. Side-swept bangs are ideal for first time bang wearers and will give you a very flattering and soft finish. Full, blunt cut bangs are another great choice and can also work really well with short locks.
A Splash of Hair Color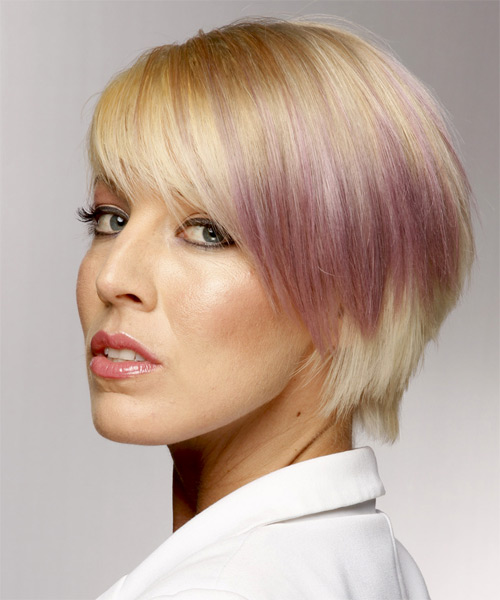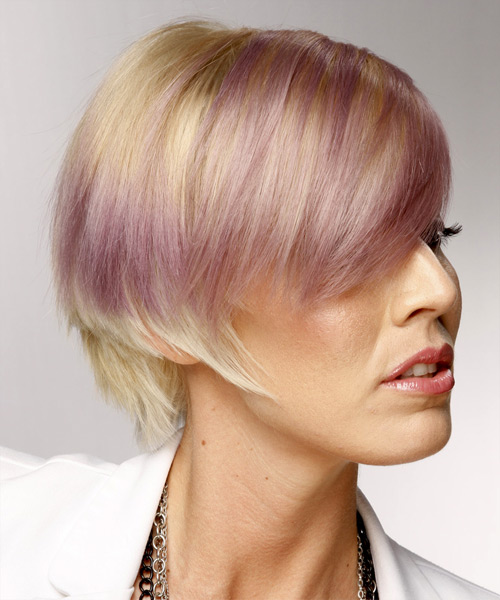 If you've got a great short haircut or really want to inject some fun into your locks then try adding a splash of hair color. Pastel shades in purple, pink and green are really on trend right now, but any complimenting hair color will look great weaved throughout short tresses.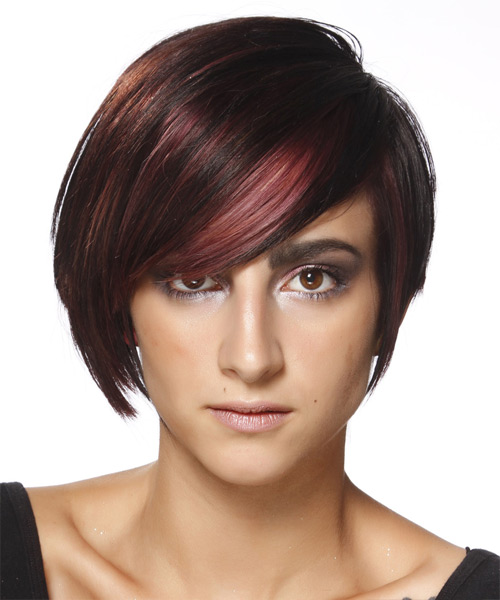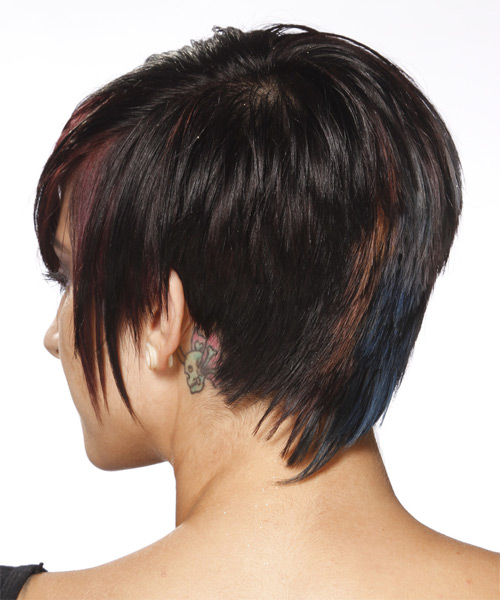 Short hair is a particularly great length for adding splashes of hair color in a peek-a-boo effect. Because short hair moves around so easily, the hidden color really gets the chance to shine. Try the look in contrasting colors for a big impact.
Curls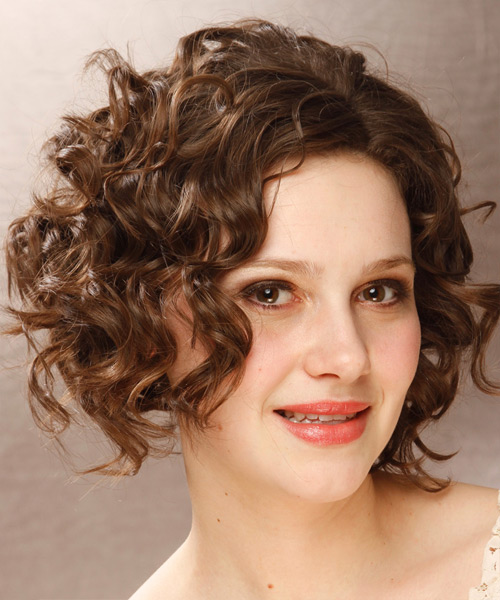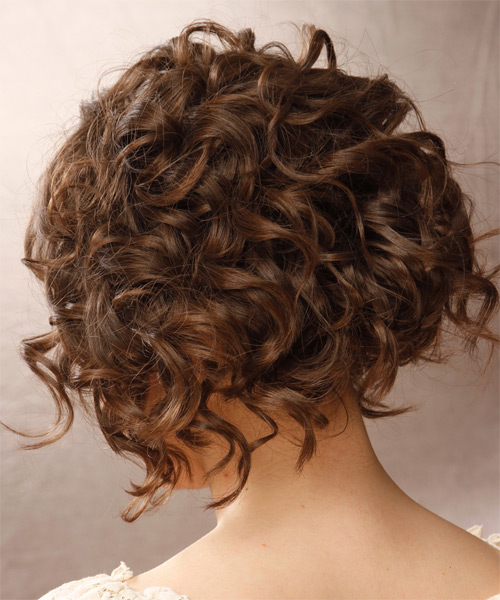 Just because your hair is short it doesn't mean you can't have a soft and pretty feminine hairstyle. Curls do a fantastic job of softening your facial features, and when they're focused around your face in a short length, the look can be superb! Try this look with the help of either a curling iron or hot hair rollers for the best result.
Hair Texture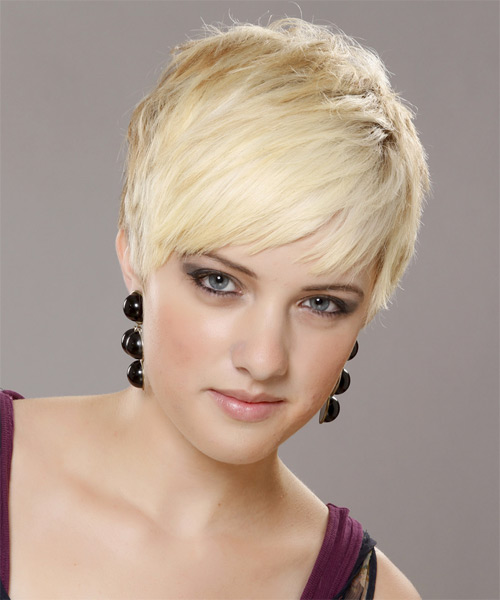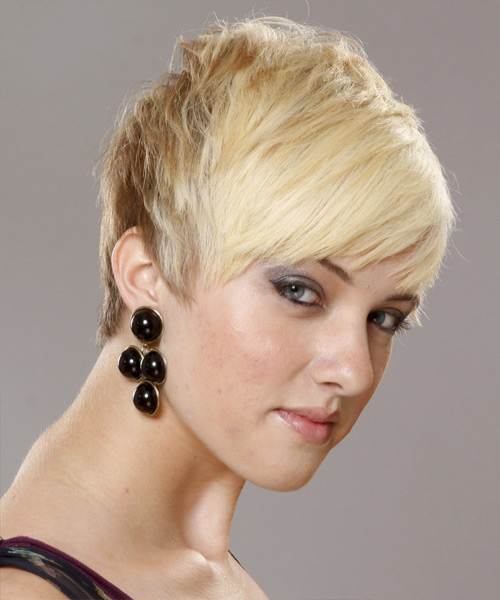 One of the quickest way to immediately update your short hair without resorting to hair color or length changes is by switching up your hair texture. Using hair gel or wax to add definition to straight hair strands (as pictured), giving yourself curly hair or scrunching your hair into waves are different options that you can try which will suit any mood or occasion.
Spikes and Hair Texture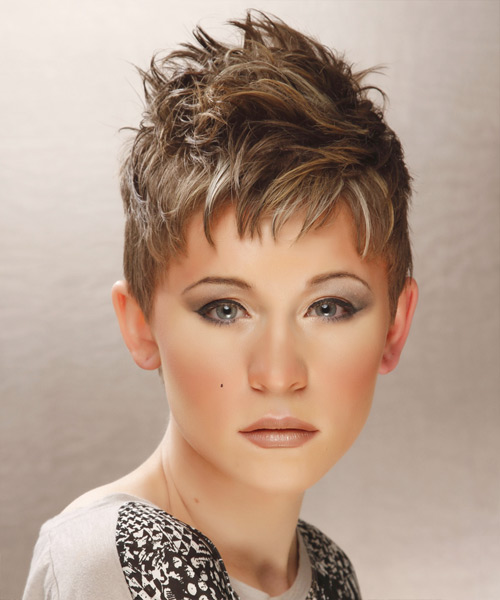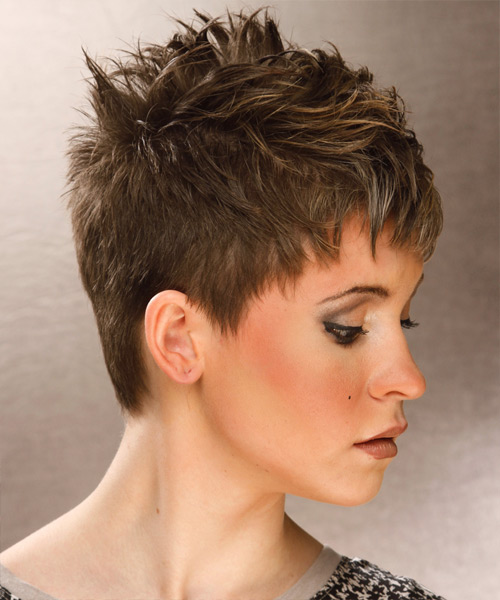 A great hair styling option for short hair is to play up the versatile nature of your length with plenty of hair texture and fun spikes. Hair gel or wax will help you to create and keep your spikes, and ensure that there's plenty of definition in your short locks to make a high impact style.
Asymmetrical Haircut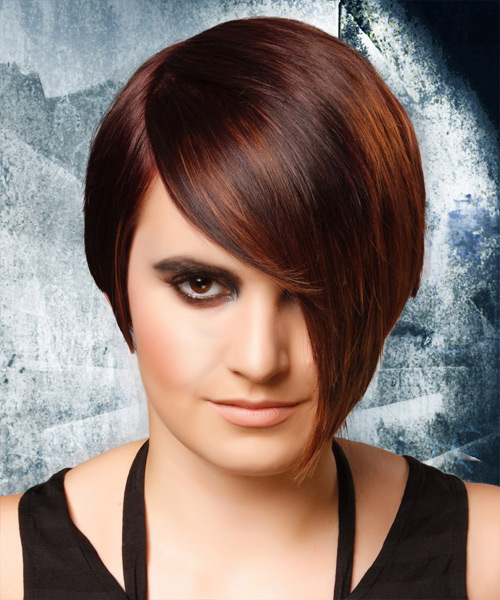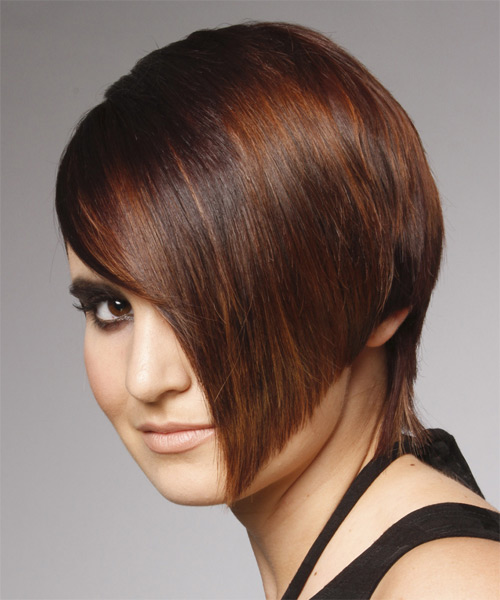 One of the best ways to update your look and give short hair a modern edge is with an asymmetrical haircut. But if the thought of uneven lengths puts you off, even just a subtle asymmetrical cut (such as the one pictured to the left) is enough to breathe new life into your short look.
Backcombing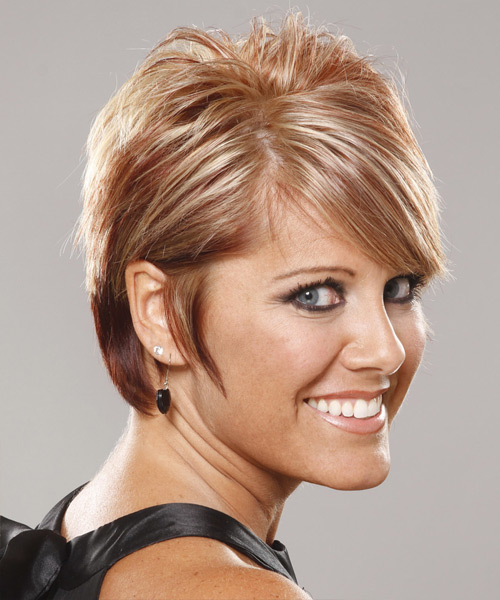 Backcombing your locks is another great option that can change practically any type of short haircut. It instantly adds volume and funkiness and can even give fine hair a boost by giving the appearance of thick hair. Always remember to tease your hair gently when backcombing, and keep the look subtle to avoid a style reminiscent of the '80s.
With these hairstyle makeover ideas you should be able to give your short locks a much needed new look. If you have long hair, then check out Long Hairstyle Makeovers, or Mid-length Hairstyle Makeovers for Medium Hairstyles.
Let us know which idea is your favorite or add an idea of your own by leaving a comment below!