Hair rollers are a quick way to give yourself a carefree and sexy hairstyle. Soft sensual waves don't take long at all when you know what you're doing. And the great thing about hair rollers too is that they are clipped into your hair while they work— keeping your hands free to do other things. Keep reading to find out more...
Use bigger rollers for a looser, softer curl like Kristin Davis'.
Section your hair; a larger section— say three inches— creates a bigger curl.
Starting from the ends wrap each section of hair around the rollers. For perfect curls make sure you wrap your hair neatly around the rollers.
Wind your roller right up to the root and secure with a clip.
Remove the hair rollers when they are completely cooled. Once removed give curls a little help to form by twirling them around your finger.
Finish off your curls by running your fingers through your hair with a little serum and then spraying on some hairspray for hold. Before spraying you can also tease your root area for a bit more body.
You can dress up your curls easily too— try putting them in a loose updo or adding a diamante.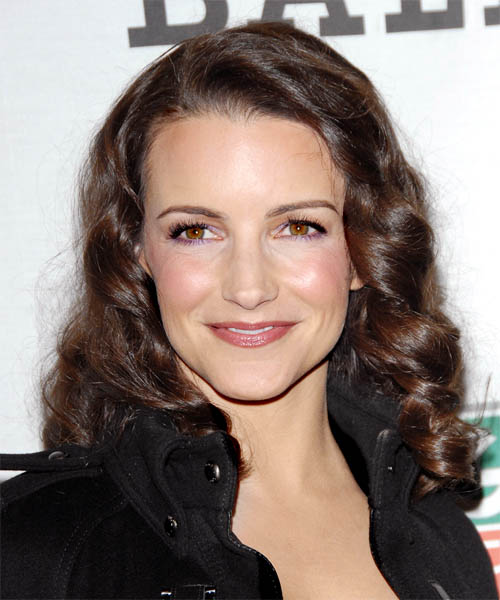 Before you curl your hair why not try on a few curly hairstyles with our Virtual Hairstyler? Take a look too at our article "Curly Hair Styling Tips"; you'll have a sexy curly hairstyle in no time at all.