Highlights are the perfect way to bring short hair to life, give you a look that brings out the best in your haircut, and allows you to express yourself through your hair.
Hair Color Enhancing Highlights
Highlights don't have to be obvious and using them to subtly add a contrasting lighter or darker hair color to your base color will create a classic, sun-kissed look that's suitable for any occasion. Try sparse, lighter, naturally placed highlights for a soft look that frames your face shape. Or blend multiple highlights in lighter and darker variations of your base color for a look that adds texture and depth to your hair.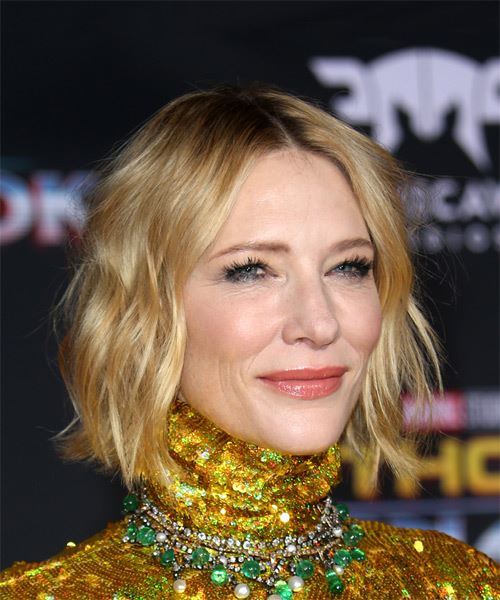 Cate Blanchett knows how to enhance her lovely wavy bob with highlights. Her honey blonde base has been highlighted with light blonde tones that gives her hair a gorgeous golden glow. Her complexion looks radiant with this color and her blue eyes are enhanced. Cate's fine hair also gets a boost and looks thicker, thanks to the depth created by her highlights.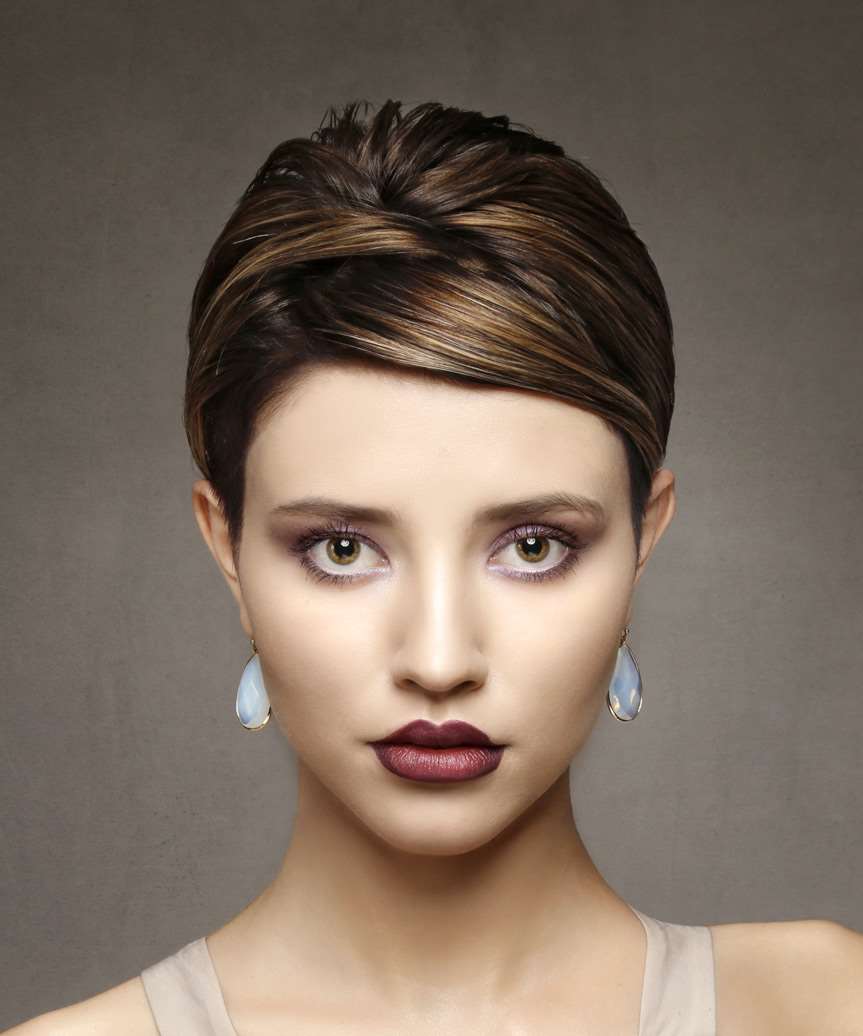 A little goes a long way as you can see here. Our model uses subtle ash blonde and copper brown tones to break up her chocolate brown base color throughout the crown. These highlights bring out her amber green eyes and flatter her complexion as well. Being placed on the top of the head, they catch the light well and add some gloss to her mane.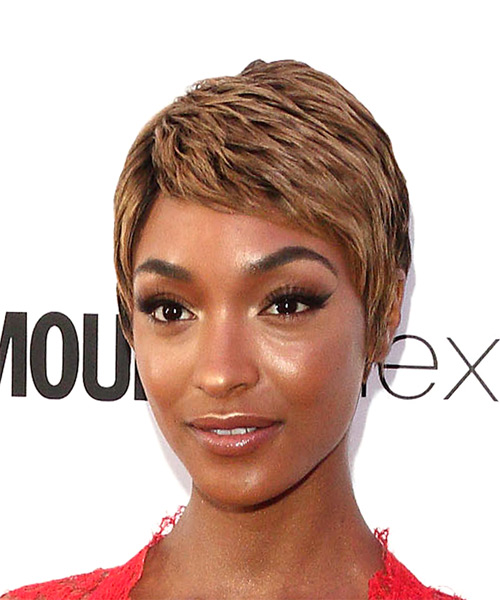 Jourdan Dunn enhances her dark locks with lots of caramel highlights all over. This look gives her pixie cut lots of depth and texture thanks to her base color peeking out at the roots and underlayers.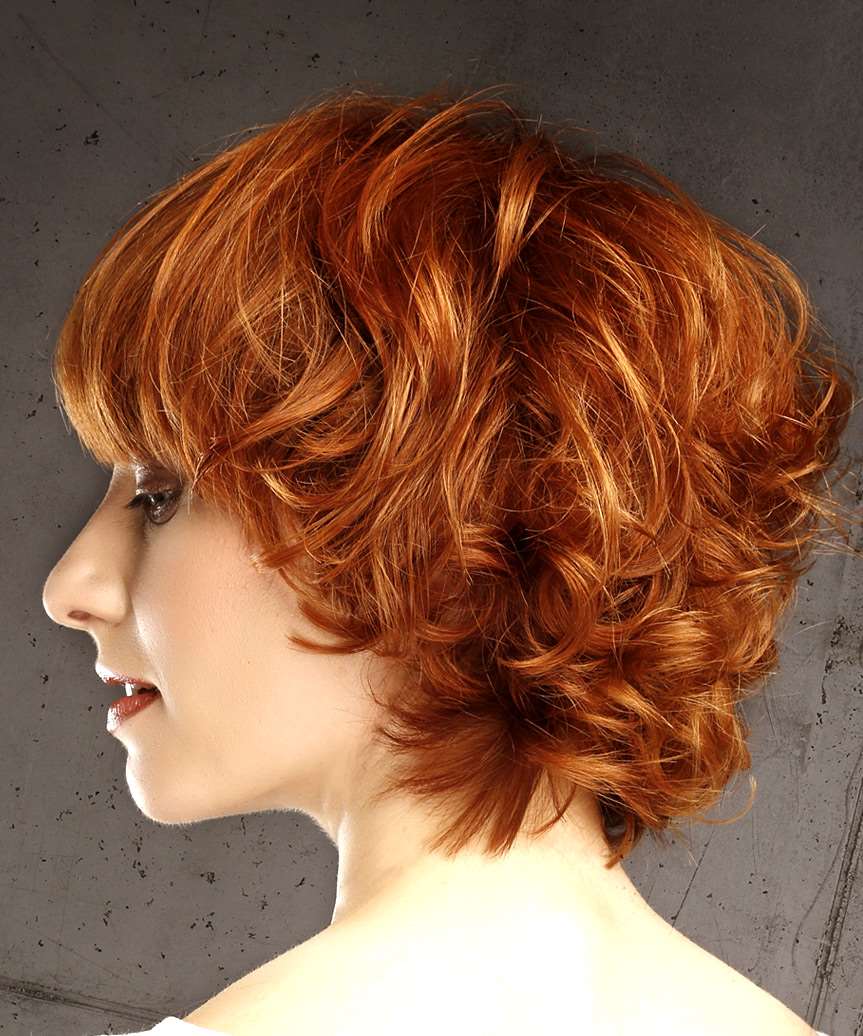 Make red even more ravishing by adding thin copper highlights all over like our model has done here. This gives her red color a shiny, glossy finish with lots of shine and sheen. The highlights also catch the light at the crown, giving her complexion a cool glow.
Peek-a-boo Highlights
Adding highlights in the underneath section of your hair instead of throughout the top of your head is a great way to add splashes of color that will highlight the best sections of your short haircut and give you some variety and oomph when styling your hair different ways. You can either focus the highlights in one area, such as your bangs, or add color in different areas for maximum impact.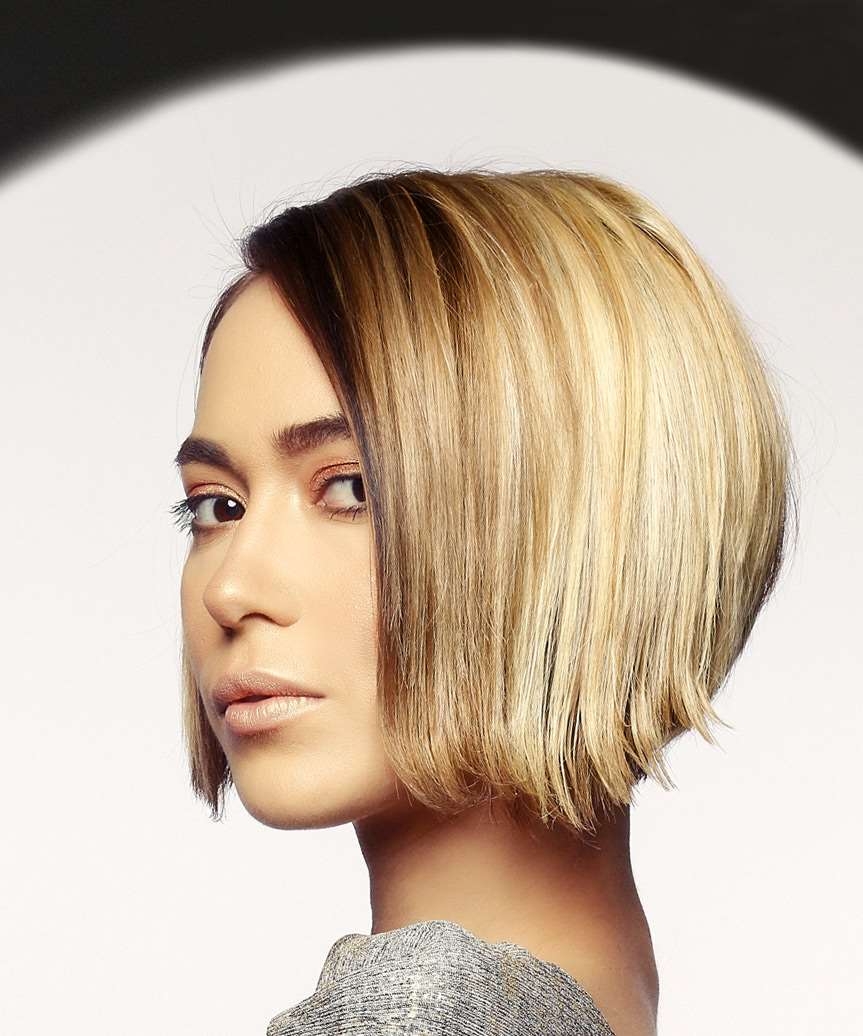 This graduated bob looks gorgeous with a deep chocolate shade poking out from underneath and creamy blonde tones on top. This is a great color technique for brunettes to use because they can enjoy being a blonde without looking too washed out, which can happen when some brunettes go all-over blonde. It also helps the hair to match dark eyes/eyebrows.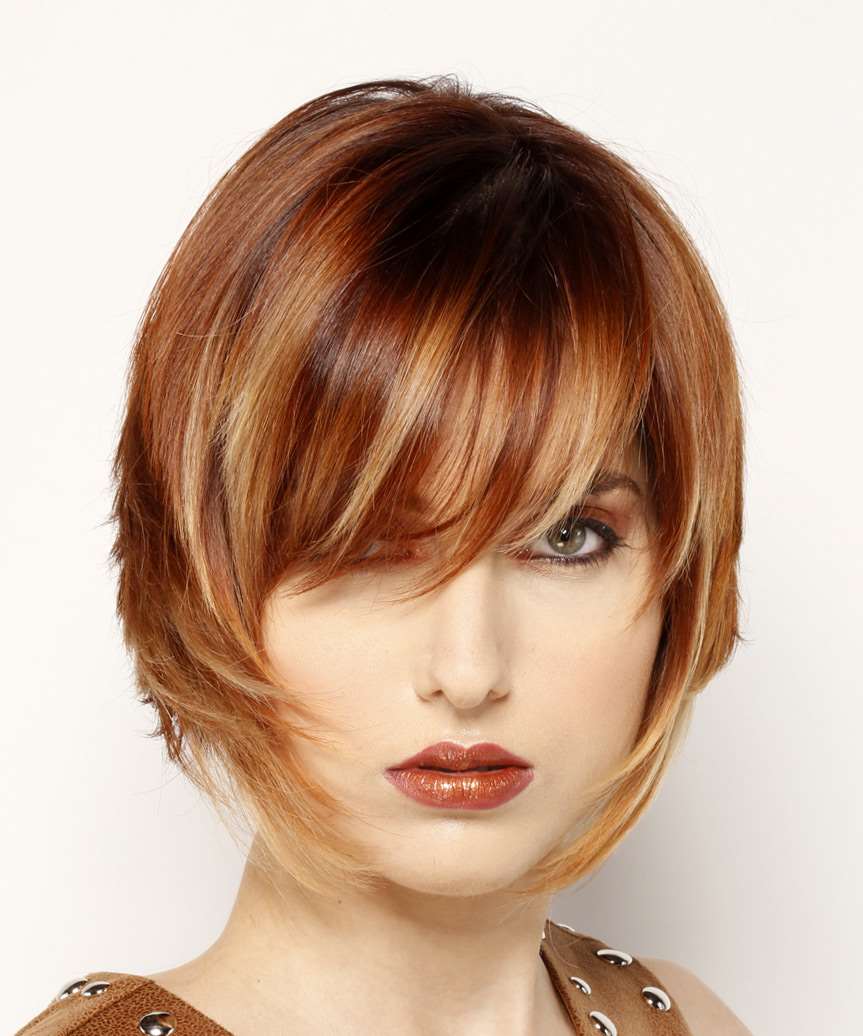 This red bob gets a boost from bold streaks of blonde that are placed on the bottom layers throughout her hair and bangs. This creates a multidimensional finish for this flame-haired beauty.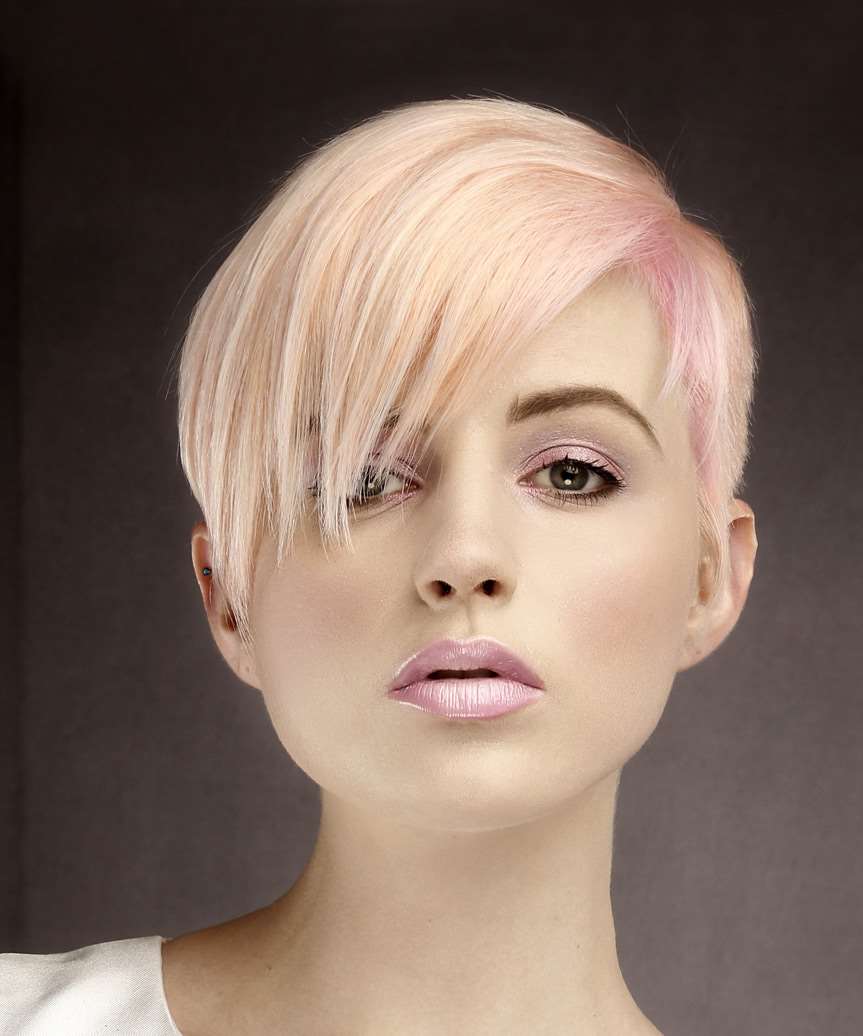 Not all peek-a-boo highlights need to be dramatic and bold. Here, our model shows off a delicate and feminine look with her subtle pink highlights that blend in flawlessly with her icy blonde base color. This is a fantastic way to liven up light blonde hair in a subtle way.


Our model uses light blonde panels underneath her copper locks for a cool peek-a-boo effect. This breaks up her red tone nicely and creates an ombre effect in her flame-hued locks.
Two-Tone Highlights
For a look that combines the best of two hair colors use your highlights to create a two-tone look! Instantly turn a dark look lighter with light highlights scattered throughout your top section. Or enhance a darker base with some thick, contrasting light highlights.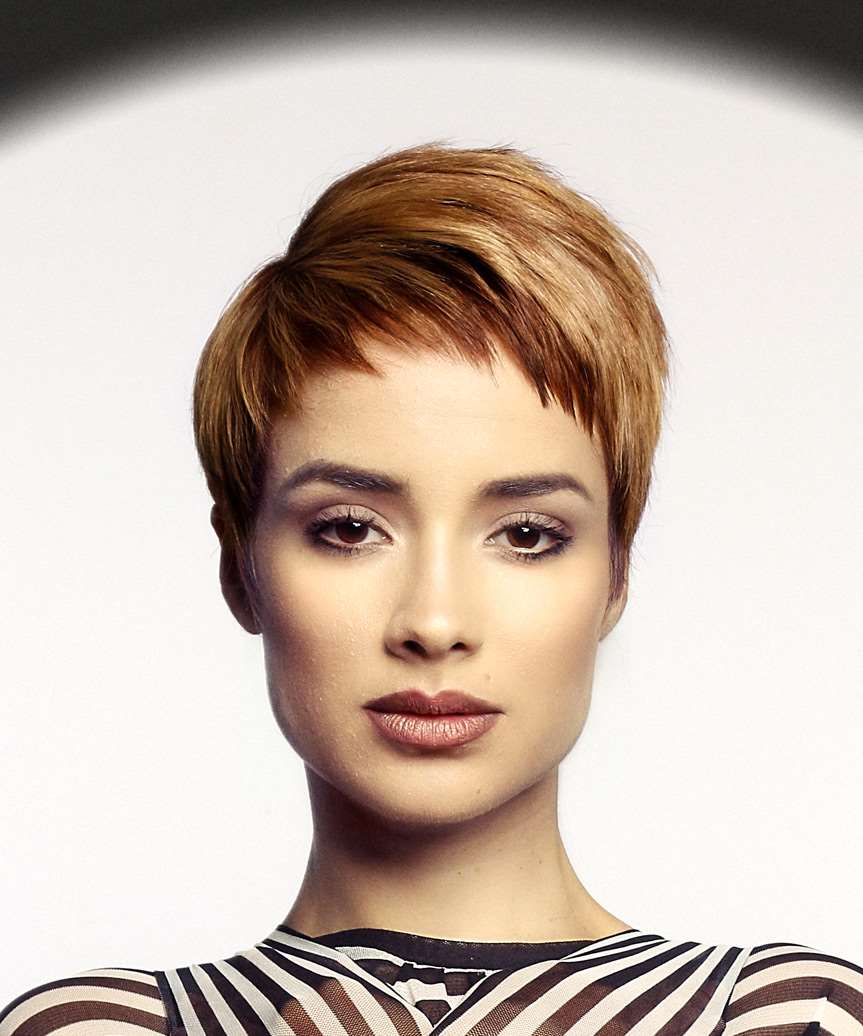 Vamp up a pixie cut like our model has done here with a two-tone color combo. Using a mahogany copper shade on the bottom and caramel blonde on top, this textured pixie cut looks oh-so-cool and trendy. Plus, it shows off the jagged layered cut and texture throughout the crown nicely.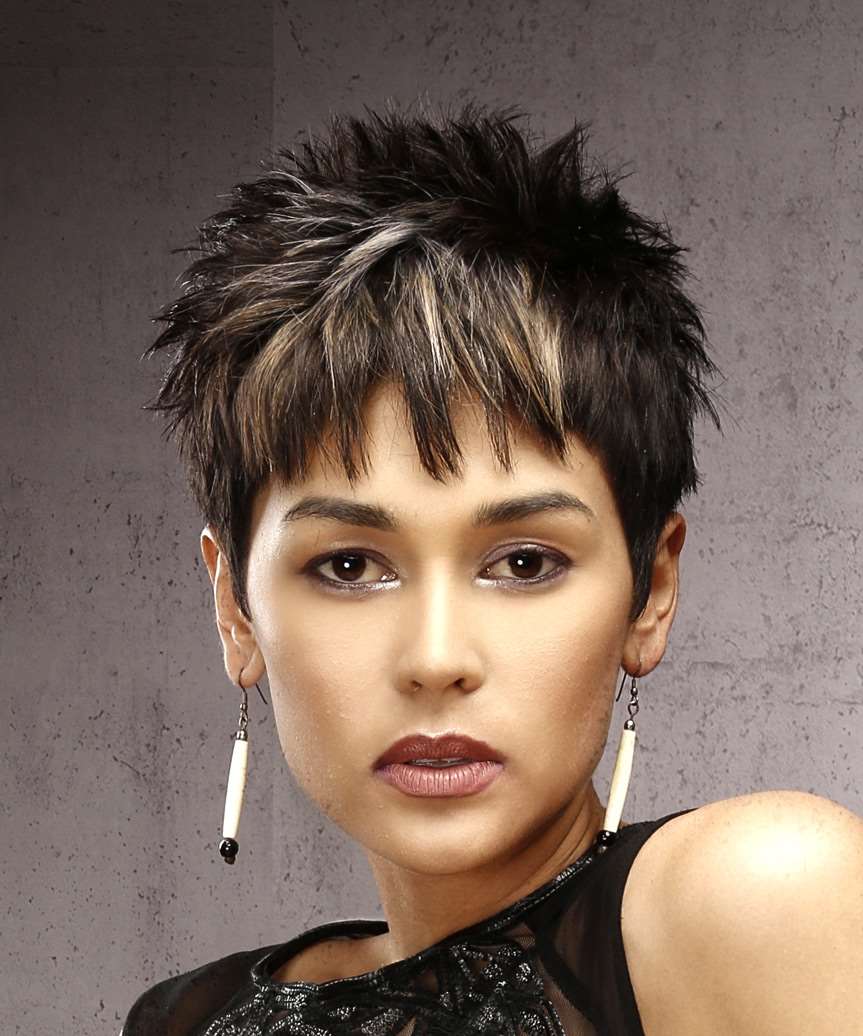 Here, our model enhances her spiky dark locks with a shock of platinum blonde in the front. Less is more in this case, and just a hint of blonde is all this 'do needs to make it super chic and edgy.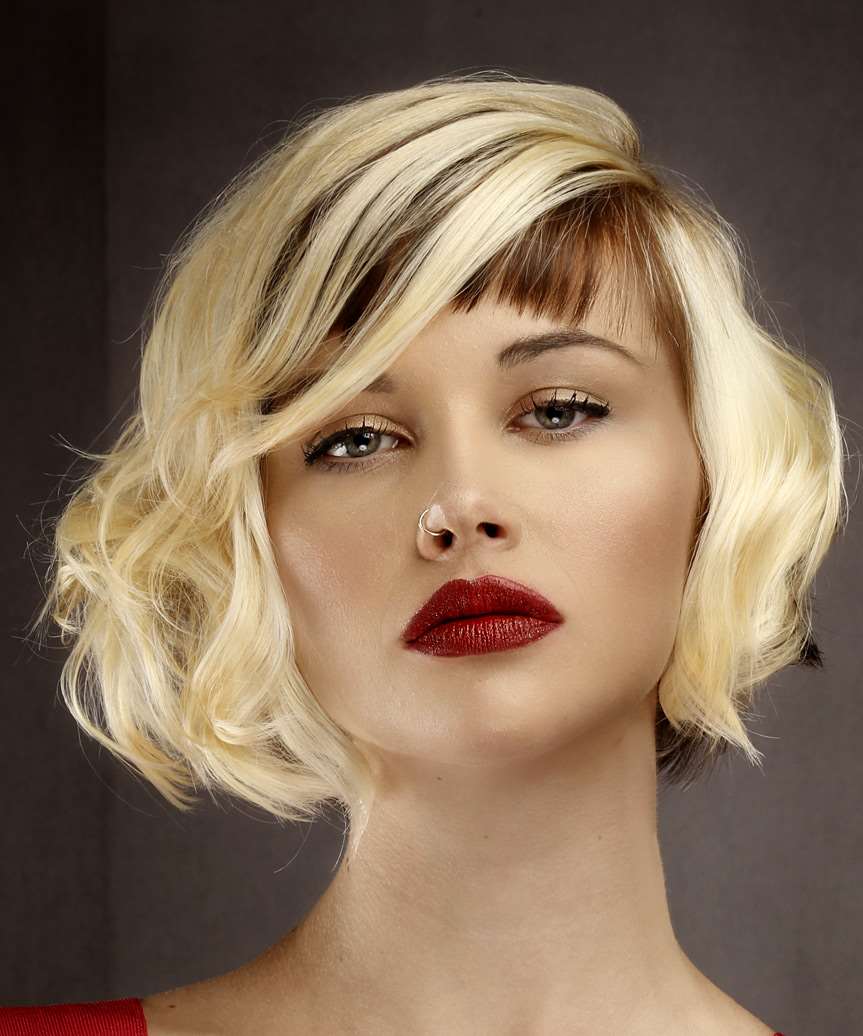 This wavy bob looks fantastic with the bottom half and bangs colored in a rich red-brown tone, while the top is done in a bright blonde tone. The two-tone look turns her bob into a fashion-forward 'do that is ready for the runway!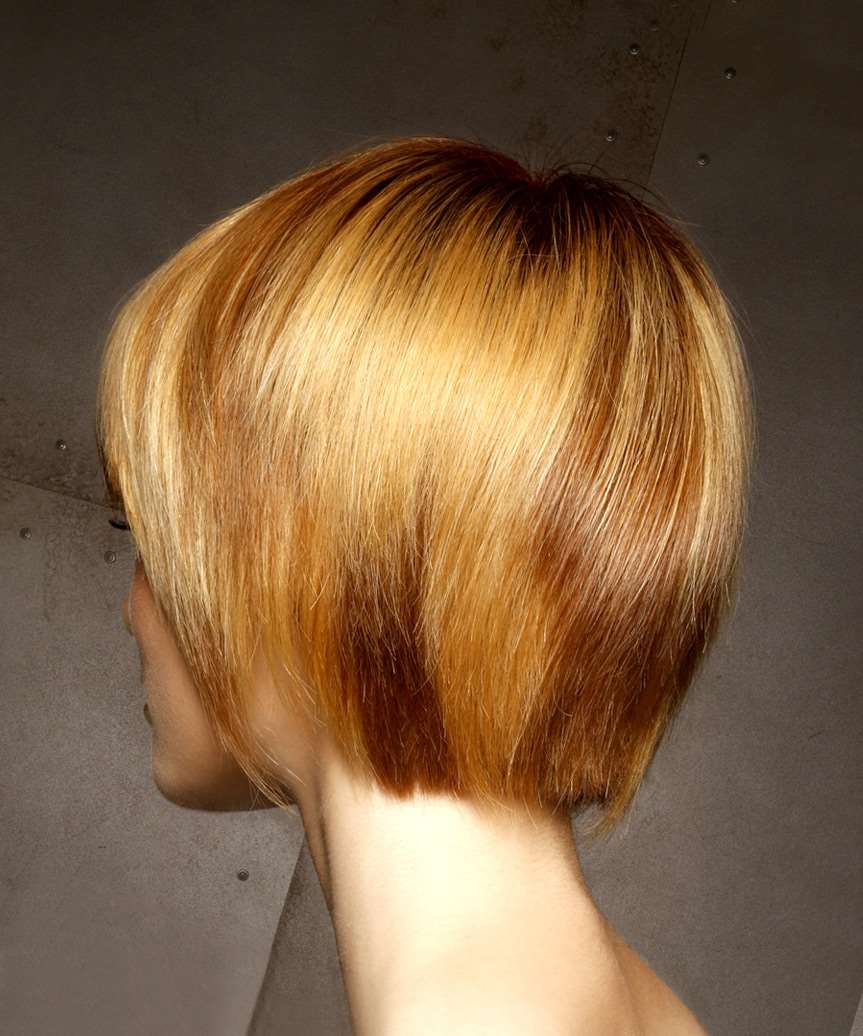 Our model goes for dark and light copper tones for a dramatic effect here. Her layered bob instantly looks ultra chic and edgy with this color combo. To get this look, add panels throughout the under layers of the hair in the same tone, but dramatically darker.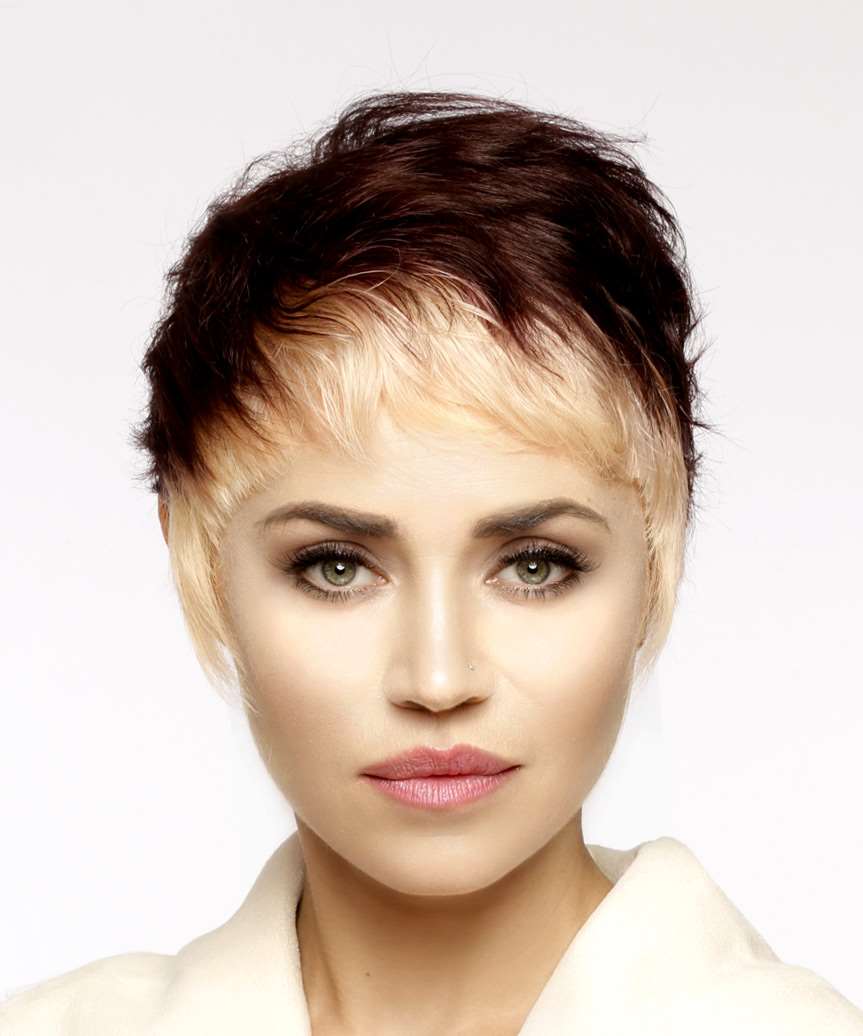 Turn heads with a two-tone color that is on opposite ends of the spectrum, like our model's platinum blonde and dark mahogany seen here. Usually, hair is colored with the darker tone on the bottom and the lighter one on top, but by switching it up a daring look is created.
Attention Grabbing Highlights
Brightly colored highlights isn't just a party hair look. When the color is striking and used effectively it's a great look to wear every day! Try a subtle bright color for just the right amount of pizazz. Or go all out with an artistically placed block of color in the brightest hair color shade you can find!




Our model shows us how to add drama to an otherwise conservative short layered haircut. By pumping up the volume of her 'do and adding panels of cotton candy pink and bold red to her golden blonde base, her hairstyle goes from drab to fab. By using three colors in her hair, she avoids the harsh lines of a two-tone color combo and gets more depth and tone in her locks.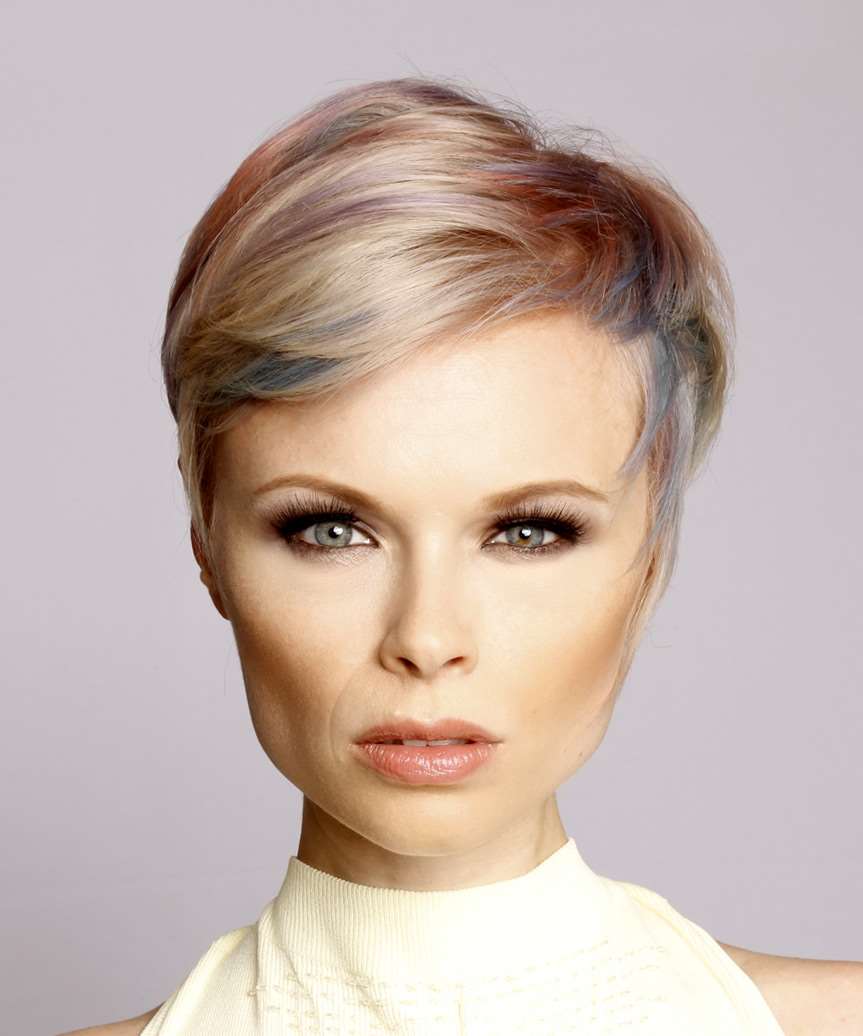 Light blonde is the perfect base color to add bright and bold colors, but don't overlook soft pastel and watercolor shades! Our model looks stunning with panels of violet, blue and pink throughout her pixie cut, which creates an ethereal, dreamy look.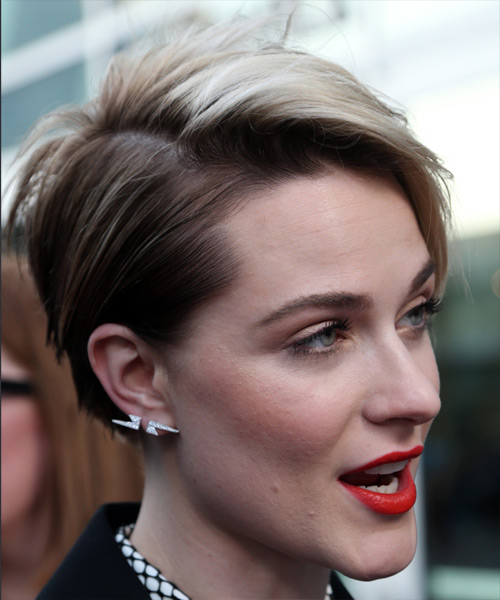 Evan Rachel Wood goes for maximum contrast here with a dark brown base color and platinum blonde on the top. Take a note from Evan and color one panel of hair in a bright and bold color to contrast with the rest of your hair.
Which highlights would you love to try out? Let us know by leaving a comment below!
To see how you'd look with any of these short hairstyles, click on the images above. You can even change the hair color and add one of 30 great highlight options using our hair color wizard!
For even more info on highlights for short hairstyles, check out these videos: