Heading back to school is the perfect time to try out a new hairstyle, but finding the right look can be hard, especially when there are so many great options out there.
To help you get a new cute hairstyle (or three or four!) we've found some great short, medium and long length hairdos that are trendy, easy-to-style and just made for the classroom.
Short Hairstyles
Beautiful Straight Bob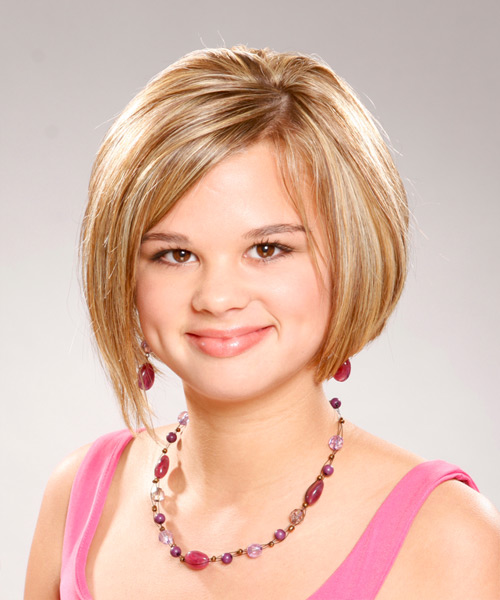 For an easy styling option that always looks great, you just can't go past the appeal of a bob! A deep side hair part and a little help from your blow-dryer or hair straightener will re-create this look in no time. For something different you can also try adding curls or waves.
Layered Crop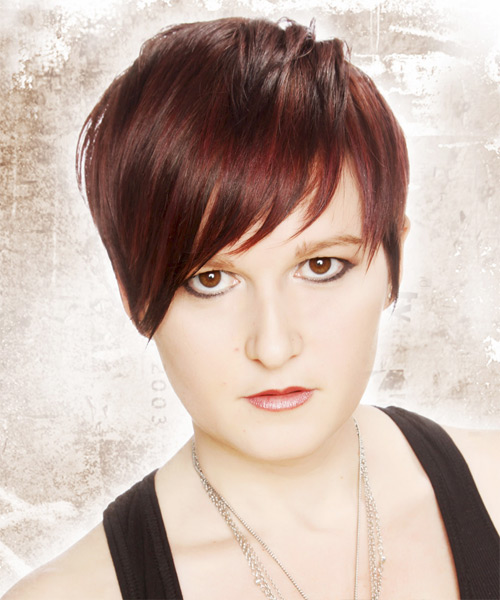 This snappy short hairdo is perfect from those who like to flaunt their hair. Sliced layers are needed to achieve this look which is easily styled by taking those great layers and styling them forward across your forehead. The styling is easy and the finished look, simply sensational!
Funky Pixie Hairdo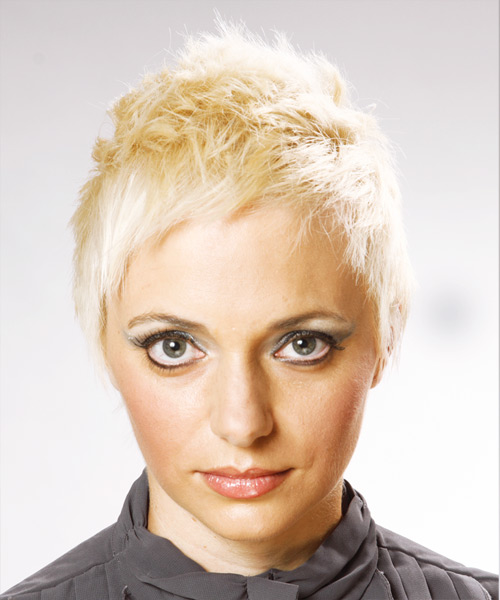 If you love to just style and go then it doesn't get an easier than this funky pixie hairdo! Some styling wax or hair moulding cream will help you achieve this look. Just remember to style your hair nice and messy to get this funky, bold finish.
Wispy, Full Bangs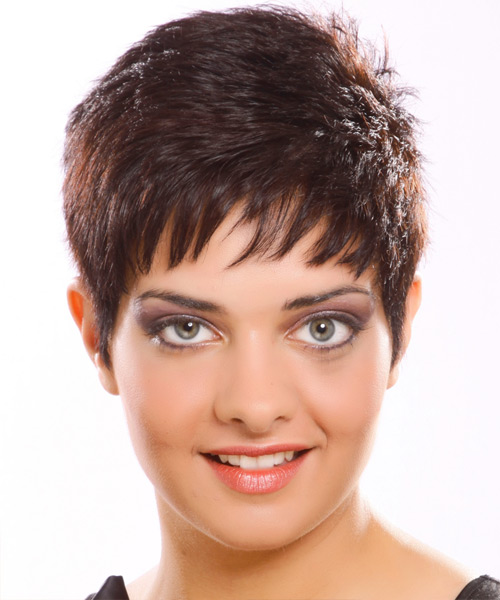 To bring your short hairstyle to life, bangs are a great option. These wispy, full bangs make the perfect frame for your face, and the wispiness of the styling adds plenty of softness and piecey texture. Style your bangs forward with some hair moulding cream to copy the look, remembering to separate your hair strands.
Side-Swept Bangs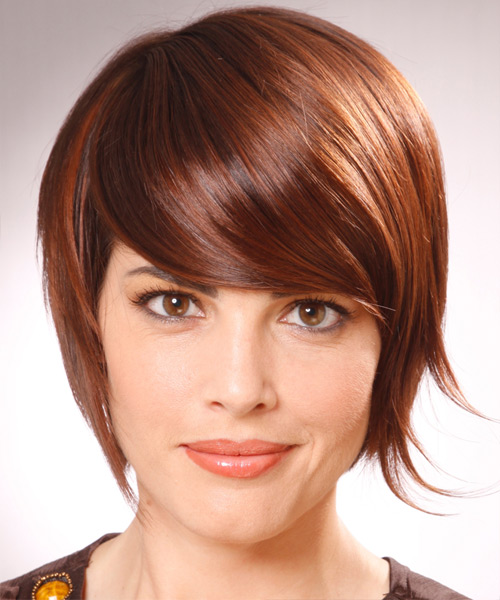 For a real touch of femininity to a short hairdo, try adding some side-swept bangs. These fantastic side-swept bangs bring some great focus to the face and are super easy to achieve with your blow-dryer and the right hair brush. For styling instructions, check out our blog: Hairstyles for Side-Swept Bangs.
Asymmetrical Fun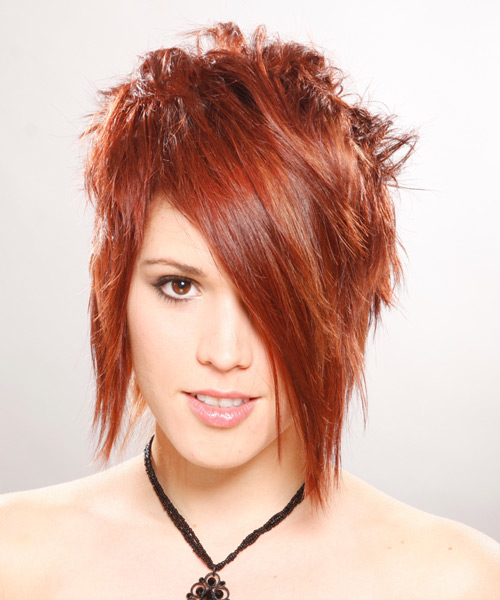 Our final back to school hairstyle for short hair features lots of layers and a great asymmetrical finish for one very funky look! Stock up on styling mousse and hair moulding cream for this one and use them to add plenty of hair height and texture to your locks.
Medium Length Hairstyles
Straight Strands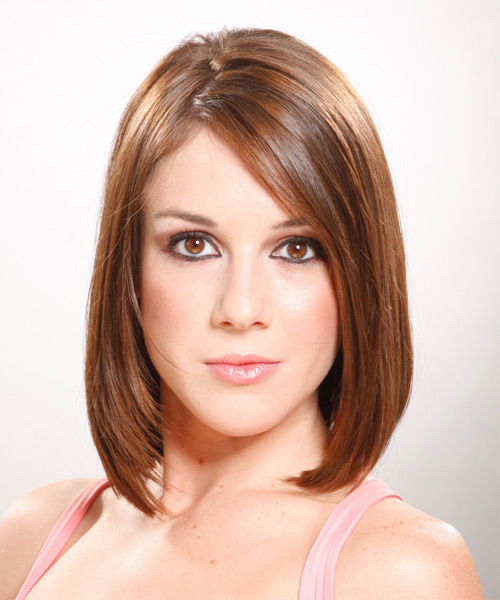 Nothing looks as nice and neat as straight hair, and this medium length bob hairstyle is a great option to rock around the school halls! If you're lucky enough to have naturally straight hair then just zigzag part your hair and go! Those who require help just need to run a hair straightener along the length, or blow-dry your hair straight with the help of a radial brush and your blow-dryer.
Fun and Flirty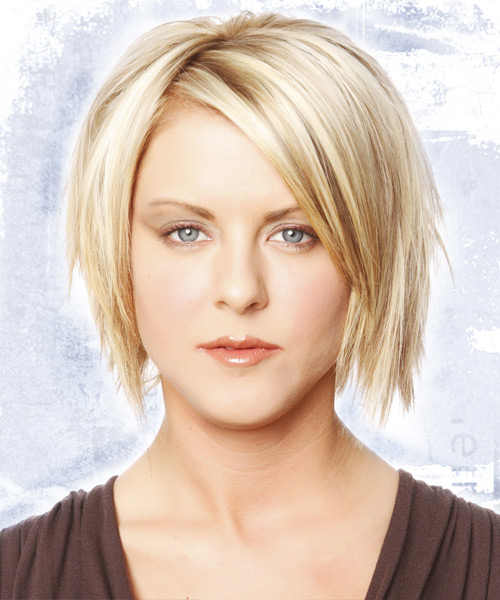 If something more individual and fun is your style of choice then this medium length jagged layer cut hairstyle is for you! To copy, give your hair a zigzag part and plenty of hair height at the roots before finishing off with salon straight hair strands and some wax to create lots of choppy texture through the ends.
Side-Swept Bangs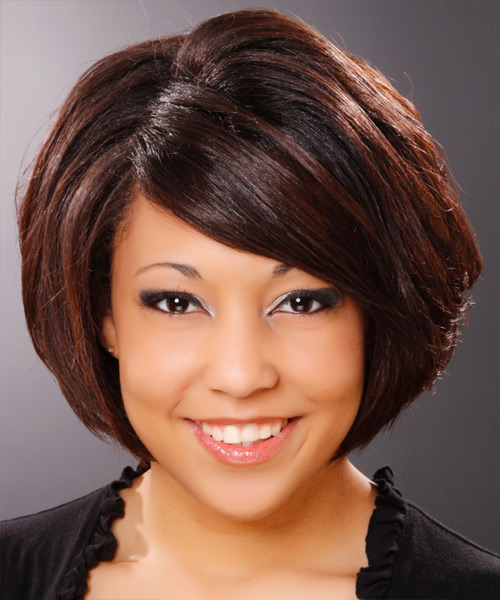 For a look full of body and volume, this straight graduated layer cut with side-swept bangs is perfect! Add a deep side hair part to get your style rollin' and to give you the base for the heavy side-swept bangs. After that, plenty of volume with a large radial brush and your blow-dryer will see you re-creating this sassy look.
Waves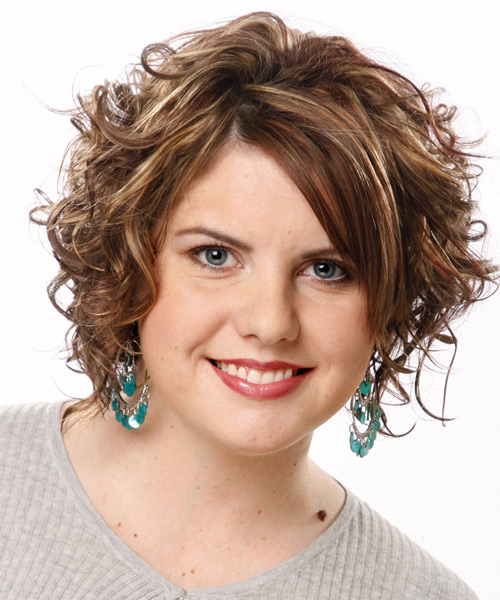 Another great back to school choice is this wavy hairstyle. Natural waves will allow you to scrunch this hairstyle into shape in no time (and give you more time to sleep in!), or hot hair rollers can achieve the same look if your waves need some help. Don't forget to keep your bangs or front section straight to avoid an over-the-top wavy look.
Asymmetrical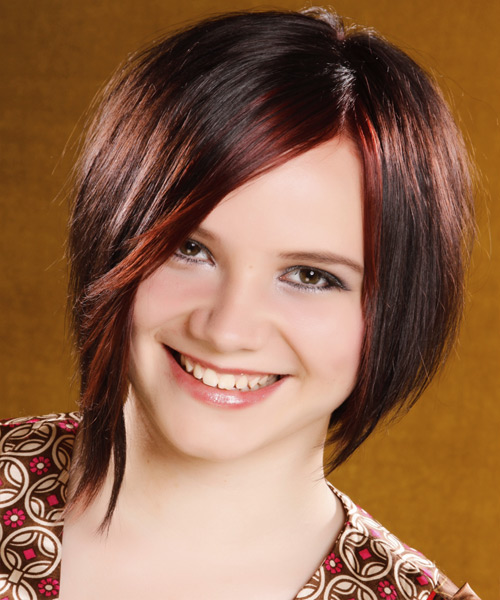 Another attention grabbing look is this asymmetrical hairstyle, which gets it funky vibe with the help of layers. Side parting is the only way to show off this straight hairstyle, which would also look just as cool in a curly or wavy hair elasticity!
Flicked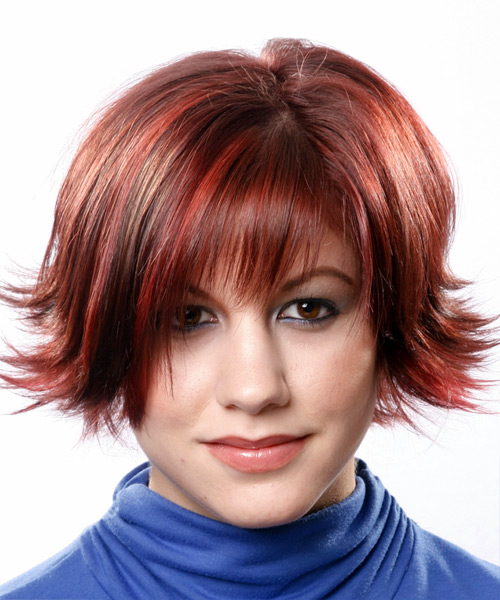 Our final back to school hairstyle for medium length hair is this very fun flicked bob hairstyle. Use a radial brush and your blow-dryer to flick out your ends, and then plenty of wax get the definition and piecey feel through the ends. The choppy feel has also been extended to the light, full, jagged-cut bangs for a great finish.
Long Hairstyles
Side Styling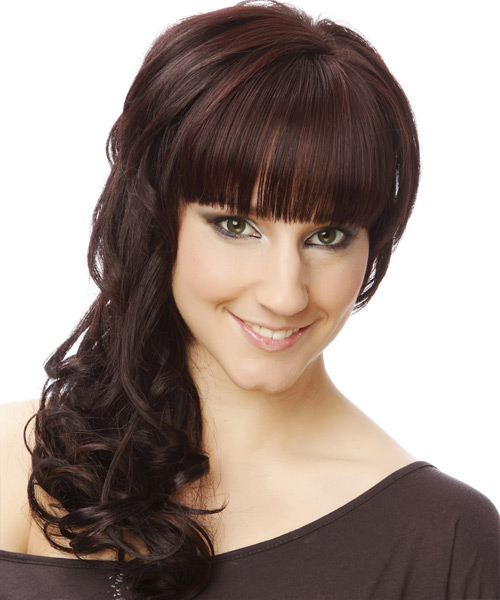 A super easy way to put some low-fuss style into your locks is to side style your hair. Side styling can be done with any hair elasticity - whether it's straight, curly or full of waves (such as this great example) - and only requires you to take your beautiful long length, sweep it one side and pin it into place with some hair pins.
Straight Strands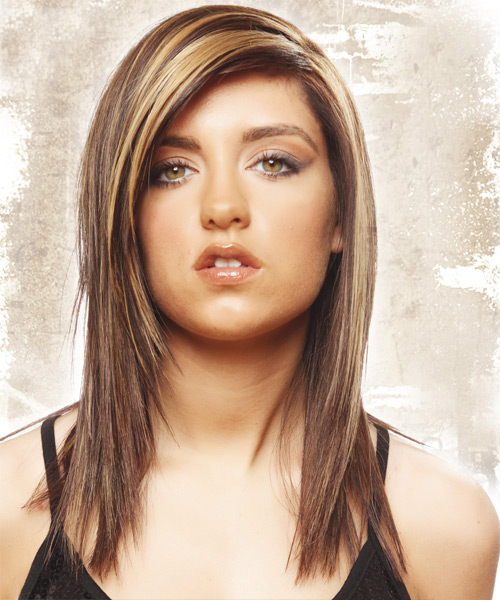 If your hair is naturally straight then take advantage by trying out this long straight hairstyle. Use a deep side part to sweep your strands across your forehead and then let the rest of your hair flow down your shoulders. If you're hair isn't naturally straight then run a hair iron through your lengths to re-create the look, but don't forget to use a heat protection hair styling product first!
Easy Updo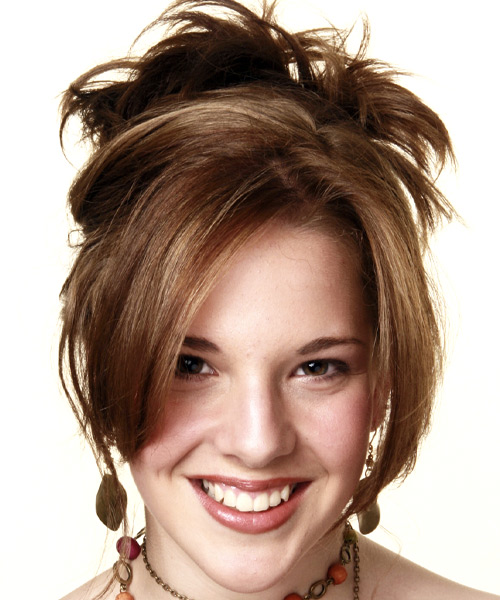 For a hairstyle that will keep your long hair up and out of the way during class, this easy updo is perfect. The key to this look is to not worry too much about getting every strand perfectly in place as the messy, undone style of the look is what makes it so appealing. To copy, leave some softening strands or your bangs out around your face and then pin or clip the rest of your hair into this messy but fabulous updo.
Full Bangs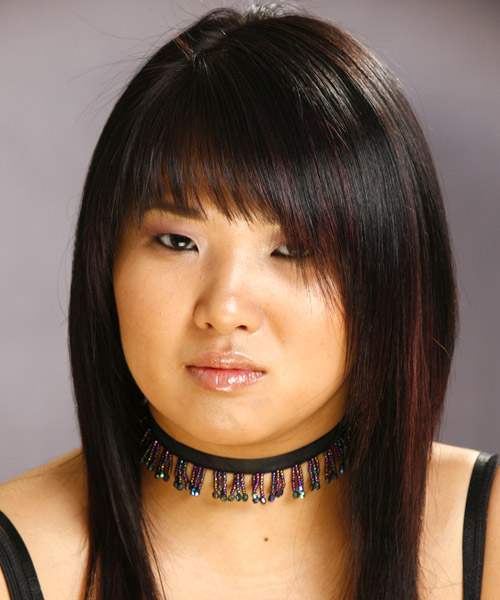 A great way to get a new look without a huge hairstyle change is to try bangs. These full bangs have been razor cut unevenly to provide a soft, light bang that also provides plenty of interest. For steps on how to re-create a full bang look, check out our article, How to Style: Blunt Cut Bangs.
Side-Swept Bangs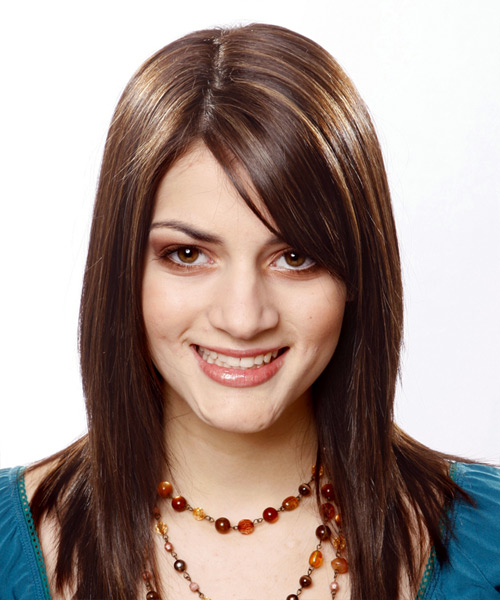 If full bangs aren't for you then softer bangs, such as these side-swept bangs, are a great option and can easily be achieved. Another great thing about these light, versatile bangs is that they can even give you a different look if you divide your hair and bangs into a middle hair part. This will allow you to 'hide' your bangs by styling them to run along each side of your face and create a whole new look!
Headband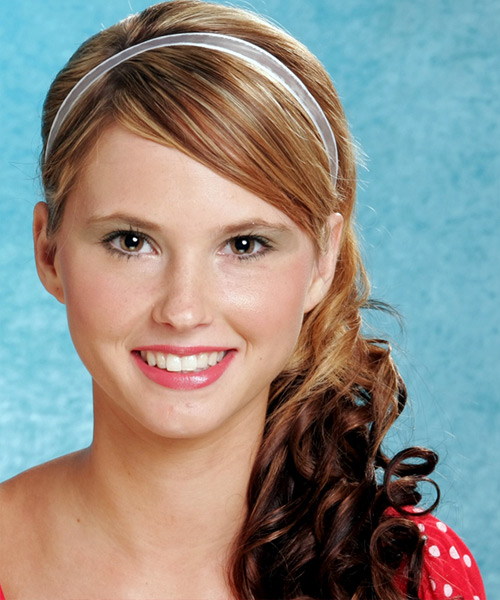 Our final back to school hairstyle for long hair features one of our favorite hair accessories - the headband! Headbands can be added to any hairstyle and will add plenty of fun, funk and a great splash of color depending on the type of headband you choose.