If you're sick of the same old, same old ponytails and buns, try out a braided hairstyle that is functional and fashionable. Braids can be worn in just about any hair texture and length, and can give off many different looks too. From edgy to romantic, there is a braided hairstyle for any look. Here are some of the best braided hairstyles that we have seen recently—give one a try!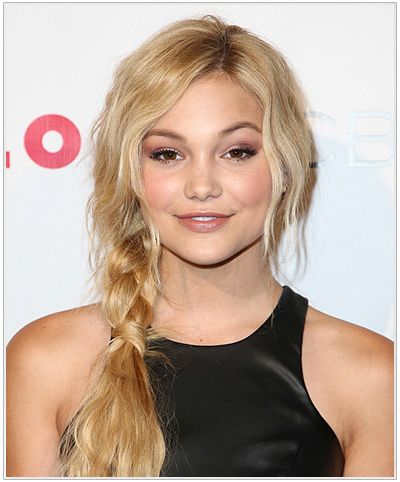 Stefanie Scott goes for a messy side braid here for an edgy look. Her long wavy hair has been parted on the side and she has left a few shorter layers around the face out to create a nice frame. The braid itself is quite short, with only a few twists before it is tied and a small section of hair is wrapped around to cover the hair tie. Stefanie has left her hair loose and let her natural waves do their thing, which has resulted in an edgy, cool look overall.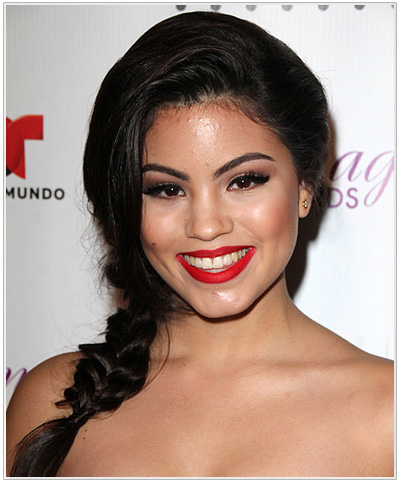 Paola Andino goes for a classy fishtail braid here which gives her formal look a twist. Paola's hair has first been swept over to one side at the nape of the neck before being divided into 2 sections then fishtail braided. She leaves a couple inches free at the ends and has camouflaged her hair tie by wrapping a small section of hair around the hair tie for a polished finish. This is a great tip to make any ponytail, bun or braid look a bit classier; use a small section of hair to cover your hair tie for a professional-looking finish. Paolo has smoothed all of her loose ends to give this hairstyle an overall sleek and sophisticated finish.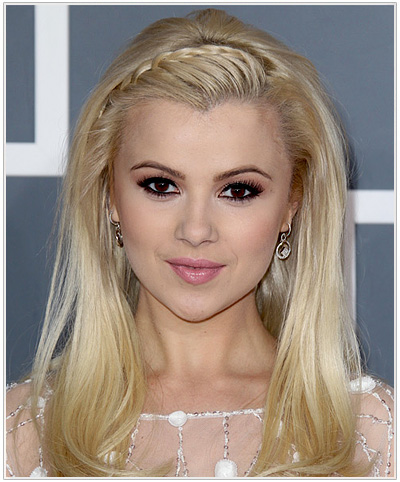 Here, Mika Newton shows us a new way to wear a braid which works great for long, medium and short hair. Mika's hair has been left down but this braid would also work with a ponytail, bun or chignon. To get this hairstyle, first start with a deep side part and create a section of hair that is 1 to 2 inches thick, moving to the opposite side of the head. Once your section has been made, either French braid or corn braid your hair until it reaches the other side of the head, and pin it into place. Note: A French braid is when the three sections of hair are pulled over each other and the braid sits underneath, while a corn braid's sections are pulled under each other and the braid sits on top.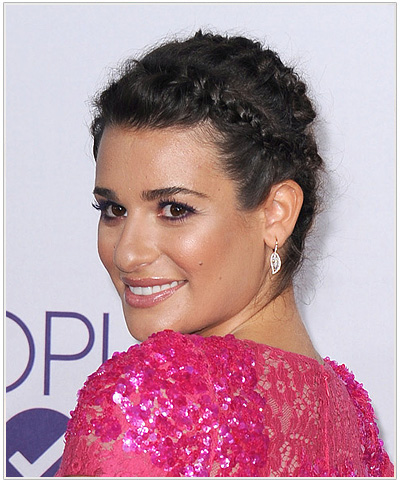 Finally, Lea Michele is sporting a stunning braided up-do that is perfect for women who are looking for something new. This hairstyle is created by starting a corn braid at the side part and then braiding around the head in a spiral motion until all the hair has been included. The remaining loose ends are then braided, wrapped and pinned at the crown. This is an exotic look that is perfect for women who want to stand out from the crowd.