If you want to be just a little bit different than everyone else, try a retro vintage hairstyle.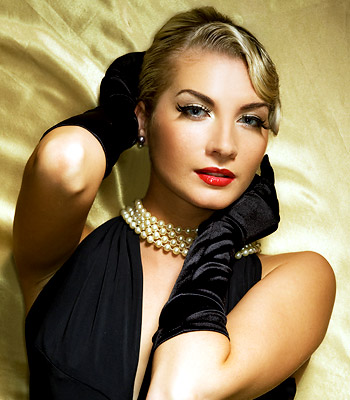 A retro hairstyle is a hairstyle that's from the past, kind of like a classic hairstyle, but the big difference is that a retro hairstyle reinvents past hairstyles a little. A vintage hairstyle is a hairstyle pretty much from before the war and soon after, so a retro vintage hairstyle is one that reinvents the pre-war/1950s period of hairstyles specifically.
Dita Von Teese: Glam Curls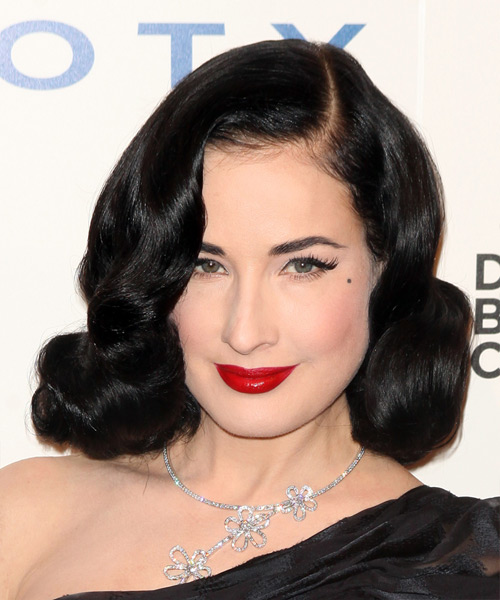 Dita Von Teese is well known for her vintage image and this hairstyle is yet another example in her long list of winning retro hairstyles for women. The vintage look is mainly a result of the curls and the way the hair's been pulled over to one side, as well as its deep black color (and of course, Dita's dress and accessories).

Gwen Stefani: Vintage Bob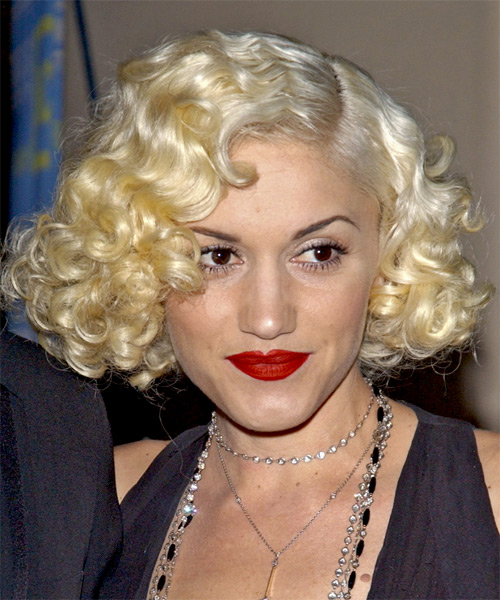 Doesn't Gwen love platinum blonde hair? This particular example combines her daring platinum with a retro curly bob hairstyle. It's the side part that makes Gwen look like a sexy French resistance fighter (or a character from 'Allo 'Allo), as well as its chin-level length and angled layers.

Marion Cotillard: Seductive Pre-War Waves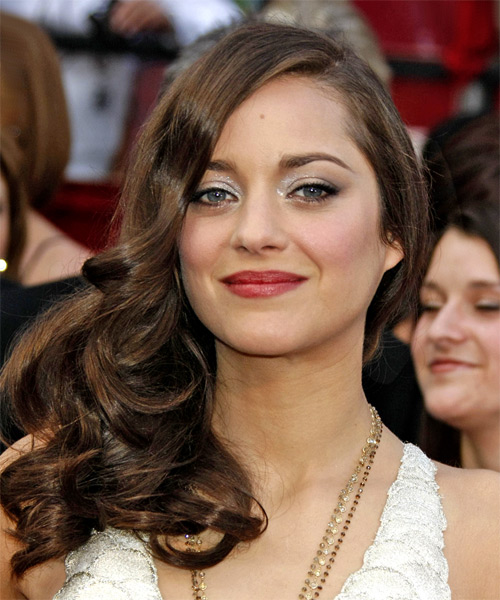 The big generous curls draped over one shoulder give this hairstyle its vintage feel. Marion looks like she'd be most comfortable drifting seductively around the dance floor of Rick's bar in Casablanca. Take a leaf out of Ingrid Bergman's book too and try something like this- a full-bodied style layered through the ends to create volume and movement.

Katy Perry: Marilyn Monroe Curls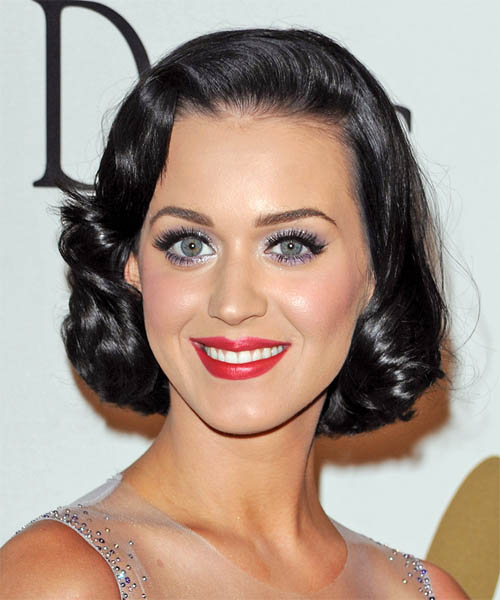 Many women, even today, are still influenced by Marilyn Monroe- and Katy Perry's no exception. Aside from its color, this medium bob hairstyle is a lot like the kind of hairstyle Marilyn was wearing in the 40s and 50s. It's an upswept 'do dressed in large waves to create movement and body through the edges.
All of these retro hairstyles for women are reinventing vintage hairstyles of the 1920s-50s ever so slightly, creating cool "retro vintage hairstyles." If you're interested in trying one yourself I'd recommend talking to your stylist about which one could suit your face shape and hair type and texture- and of course your lifestyle (because some of these hairstyles are quite high-maintenance).