If you want to be just a little bit different than everyone else, try a retro vintage hairstyle. A retro hairstyle is a hairstyle that's from the past, kind of like a classic hairstyle, but the big difference is that a retro hairstyle reinvents past hairstyles a little. A vintage hairstyle is a hairstyle pretty much from before the war and soon after, so a retro vintage hairstyle is one that reinvents the pre-war/1950s period of hairstyles specifically.
If there's one thing that is already apparent on the red carpet, it's that vintage inspired hairstyles are a big trend. In particular, formal hairstyles that have that vintage vibe are bang on trend. Whether you pull your inspiration from the Roaring Twenties or Swinging Sixties, give your hairstyle a twist by adding in some retro styling. Not sure how? Take a look at the hairstyles below for some cool new ideas!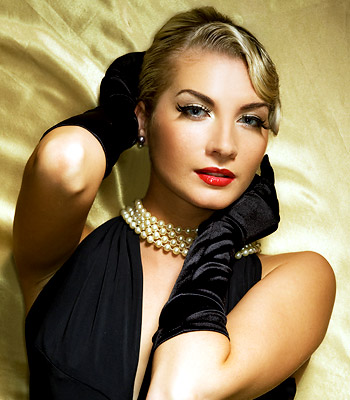 As we get closer to the end of the year, we have to start thinking about all of those festive parties coming up! Not only will you need to update your wardrobe with a new cocktail dress or two, but you will also need to start thinking about what to do with your hair. Of course, we always want to look classy and elegant at our end-of-the-year bashes, compared to the less formal events that happen in summer like beach parties, garden parties, and so on. Now is the time to really pull out all of the glamour stops and go for something that's a 10 on the style scale. And when in doubt, always look to vintage/old Hollywood hairstyles for something elegant.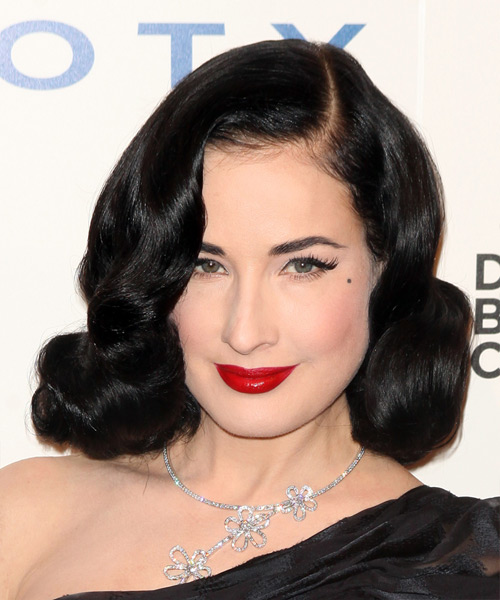 Dita Von Teese is well known for her vintage image and this hairstyle is yet another example in her long list of winning retro hairstyles for women. The vintage look is mainly a result of the curls and the way the hair's been pulled over to one side, as well as its deep black color (and of course, Dita's dress and accessories).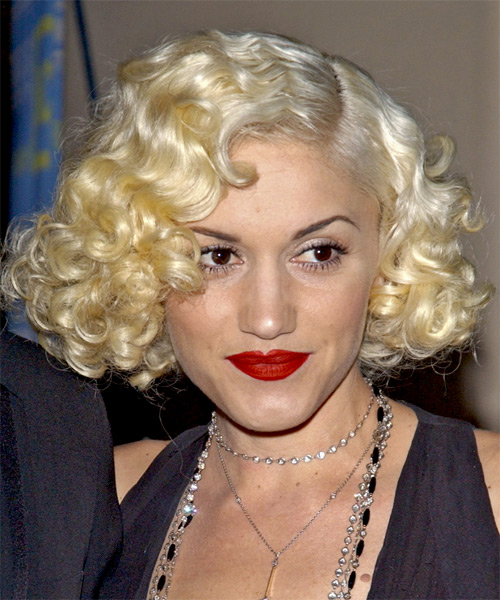 Doesn't Gwen love platinum blonde hair? This particular example combines her daring platinum with a retro curly bob hairstyle. It's the side part that makes Gwen look like a sexy French resistance fighter (or a character from 'Allo 'Allo), as well as its chin-level length and angled layers.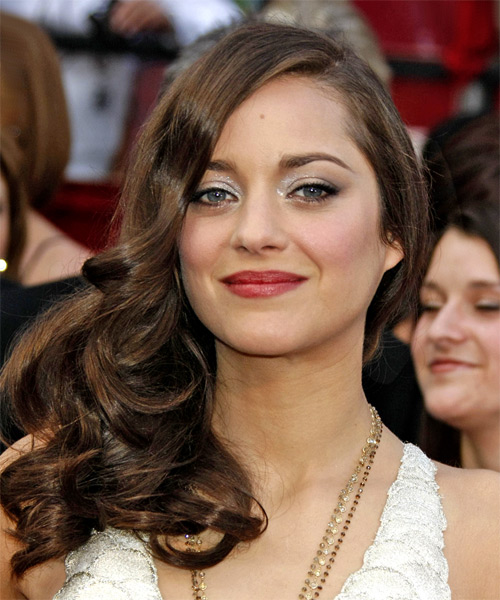 The big generous curls draped over one shoulder give this hairstyle its vintage feel. Marion looks like she'd be most comfortable drifting seductively around the dance floor of Rick's bar in Casablanca. Take a leaf out of Ingrid Bergman's book too and try something like this- a full-bodied style layered through the ends to create volume and movement.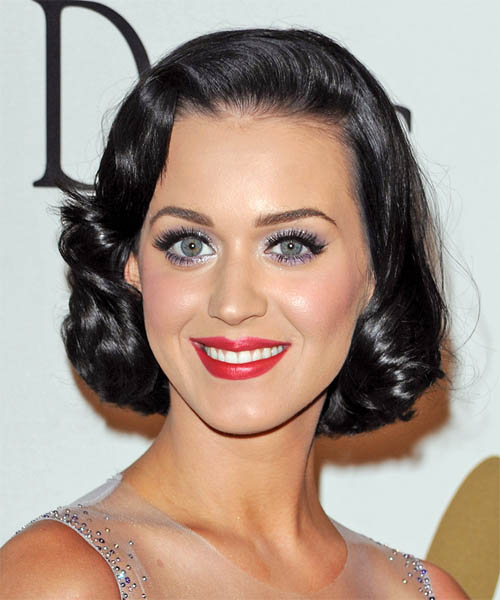 Many women, even today, are still influenced by Marilyn Monroe- and Katy Perry's no exception. Aside from its color, this medium bob hairstyle is a lot like the kind of hairstyle Marilyn was wearing in the 40s and 50s. It's an upswept 'do dressed in large waves to create movement and body through the edges.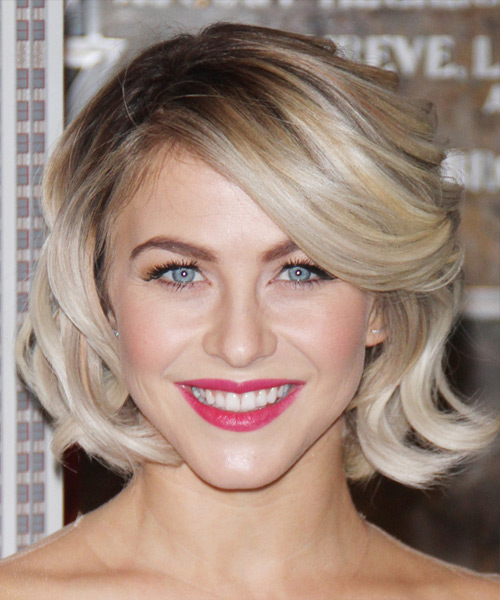 Julianne Hough is wearing a great vintage hairstyle here that will suit ladies with shorter hair. She has combined old Hollywood waves with a gorgeous side swept fringe that creates a perfect frame for her face. Rather than go for the usual tight pin curls or finger wave look, Julianne has loosened up her waves to give it a cool, modern finish. This hairstyle will work best on women with oval, oblong, square, and diamond shaped faces.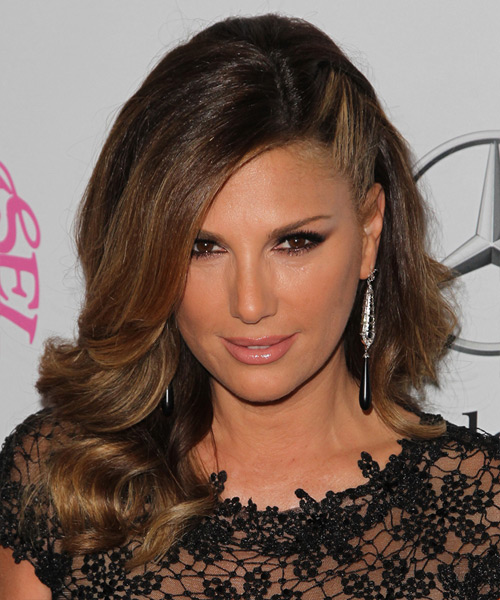 Daisy Fuentes is wearing a longer vintage hairstyle that looks fabulous paired up with her chic LBD and dangly earrings. This look can be created by first blow-drying the hair straight, leaving ample volume at the roots, and then adding curls using rollers or a curling iron. Once the hair has set, gently brush through the curls for a soft and bouncy finish, then pull one side back and secure with a hairpin or other hair accessory. This looks best with a deep side part like Daisy's but can also work with a centre part. Daisy's 'do will work best on oval, oblong, square, and diamond shaped faces.
Edy Ganem goes for all out old school glamour with her vintage hairstyle, as seen here. Her jet black locks look amazing styled up in tumbling curls with a deep side part. This look can be created by blow-drying the hair straight and then styling it up with hot rollers or a curling iron. After each section has been curled, twist it around and pin it into place to set. Once it has cooled, unroll all of your curls and then shape your 'do into place using a brush or comb. Try to keep the curls in tact as much as possible though to maintain that old Hollywood vibe. This hairstyle will suit women with oval, oblong, square, and diamond shaped faces the best.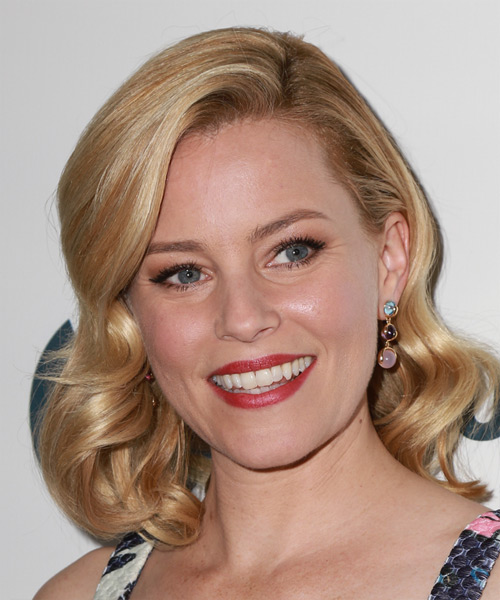 Elizabeth Banks adds some vintage twist to her hairstyle here-literally! To jazz up her shoulder length bob, Elizabeth has added in soft waves and a deep side part. The key to making this hairstyle look vintage is to keep the waves in tact- we don't want beachy boho waves here, but perfectly coiffed waves instead. Tucking the hair behind the ear also gives this hairstyle a nice finish and shows off a great pair of earrings.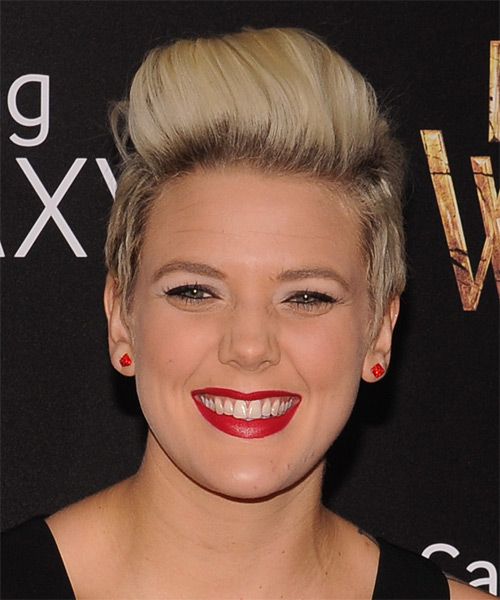 Betty Who is rocking a vintage inspired 'do here, inspired by the Rockabilly Fifties. This is a great option for ladies with short sides and a longer top-simply style the hair back off the face with maximum volume to get this cool cat look! Or, for a more glamorous look, add some large waves for extra style and volume (as seen on the right).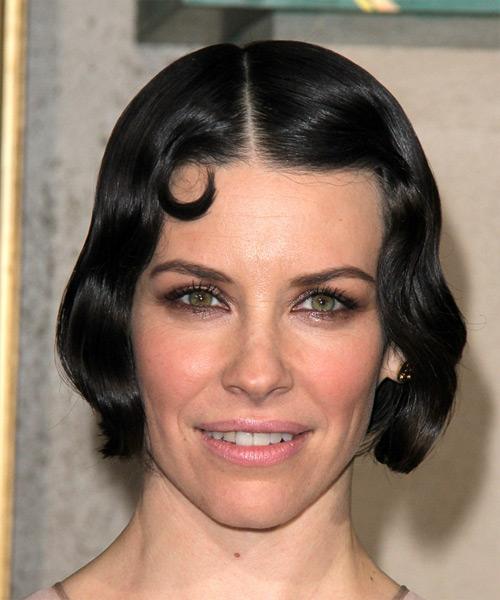 Evangeline Lilly is looking every inch the screen siren here in her Twenties-inspired 'do. For ladies with short hair, adding in some finger waves can really smarten up your style for a night out. Finger waves are created on wet hair using gel and clips and can be tricky to pull off without adequate practice, so you may want to see a professional for this one. The results will be well worth it though!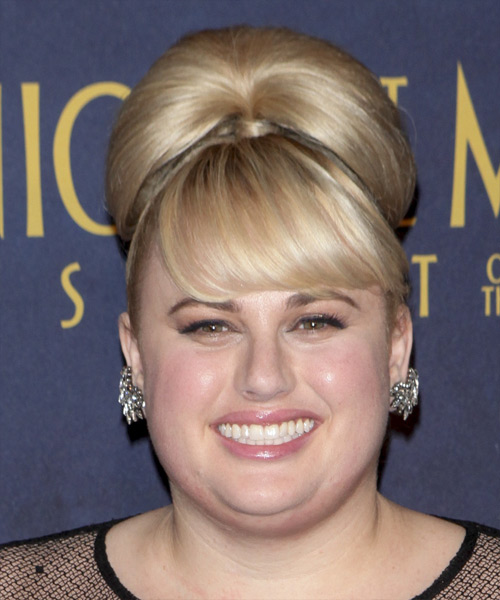 For ladies with longer hair, check out Rebel Wilson's Sixties-inspired hairstyle. This gorgeous 'do is easy to create and will give you that glam Sixties vibe. To get this 'do, all you need to do is create a high ponytail and fan it out, securing the ends in place at the crown of the head. Rebel has also taken a section of hair and wrapped it around her ponytail holder for a chic finish. An eye-skimming fringe looks great with this hairstyle but it will look just as good with all of the hair pulled back too.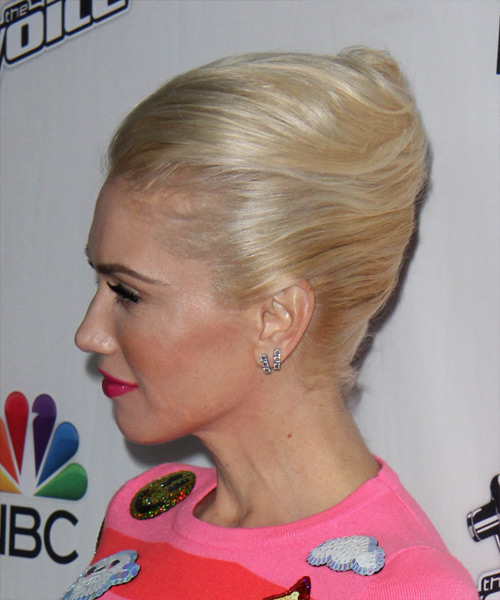 Here we have Gwen Stefani, who is the queen of Old Hollywood hairstyles. Gwen's hairstyles always have that gorgeous vintage flair, from her curls right down to the platinum blonde colour. Here, she is wearing a sleek up-do that is straight out of the Fifties. Her platinum blonde locks have been swept up into a French twist with a voluminous bouffant effect happening at the crown. This hairstyle will work great on long hair, especially in a bold colour like platinum.
All of these hairstyles will benefit from a strong hold hairspray to keep them in place. Using a shine spray will add an extra special touch and give a glossy sheen to your curls. As you can see, hairstyles from yesteryear look just as good today and adding some sleek curls and a deep side part to your hair instantly creates a super elegant look with that vintage Hollywood vibe. You'll want to pair these hairstyles up with your most decadent dress and flawless makeup. Don't forget to accessorize with some eye-catching jewellery to finish this look off to perfection!
All of these retro hairstyles for women are reinventing vintage hairstyles of the 1920s-50s ever so slightly, creating cool 'retro vintage hairstyles.' If you're interested in trying one yourself I'd recommend talking to your stylist about which one could suit your face shape and hair type and texture- and of course your lifestyle (because some of these hairstyles are quite high-maintenance).