For those of us who are in the northern hemisphere, we are right smack in the middle of summer and most of us now have that gorgeous summer glow. Our skin gets more bronzed and our hair, no matter what color it is naturally, gets those beautiful sun-kissed highlights. The ultimate summer hairstyle however is of course- anything blonde! This tends to be a favorite shade year round, but more so in the summer when everything around is light and bright. Plus, blonde hair looks great with a tan! Check out some of the best blonde hairstyles that have popped up on the red carpet lately and get your blonde on!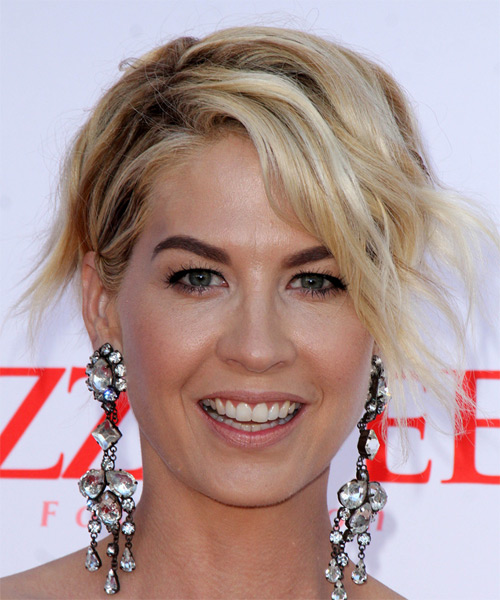 Jenna Elfman is known for her blonde hairstyles that are always on trend. Here, she is wearing a fun and flirty short hairstyle that looks amazing with her bleach blonde highlights. Jenna's base is a brown shade that is broken up with a few shades of ultra light blonde for the ultimate summer hairstyle. This 'do would look just as good on the beach as it would for a night on the town. The haircut consists of short and tapered sides with longer layers on top that Jenna has added playful waves to. Her deep side part looks fantastic and creates a peek-a-boo effect in the front. This is one blonde summer hairstyle that takes the style cake!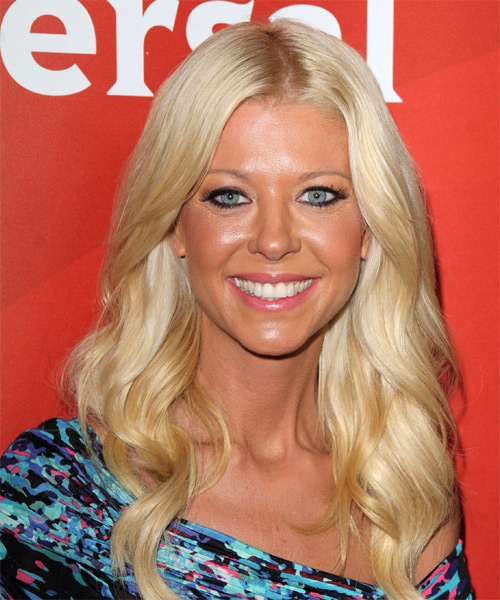 Tara Reid is the classic California girl here with tanned skin, blue eyes and wheat blonde hair. This is the perfect summer hairstyle not only because of the gorgeous blonde color but also because of the long loose waves and easy centre part. This hairstyle looks great down but for those hot summer days and nights, it can be tied up in a chic ponytail or messy bun for a trés cool look. This blonde is monochromatic so it doesn't have the most natural look, but it does have the head-turning factor. If you decide to copy Tara's hairstyle, just make a note that this color will take regular visits to your hairstylist for root touch ups and possible toner applications to minimize brassy tones.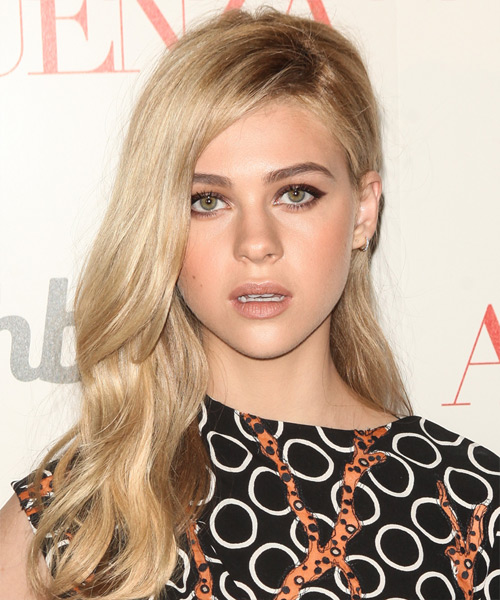 Nicola Peltz is looking every inch the blonde goddess here in her stylish summer hairstyle. This elegant 'do is perfect for evening or other special events where something with that extra special touch is in order. Nicola has long layered hair that is a soft light blonde shade. To style, she has simply added long Hollywood-style waves to her hair and then pinned the side of the part with less hair to the back. The hair is left loose to create a half-bouffant effect and give some lift at the crown.
Kirsten Storms looks oh-so-summery here in a light blonde bob with jagged cut ends. This is a fabulous blonde summer hairstyle for women who like shorter, edgier cuts and enjoy wearing their hair down more in the summer. This hairstyle could be pulled back into a low ponytail but it looks best left in its natural state. To get this look, ask your stylist for a graduated bob with jagged layers at the ends, and simply style with a deep side part and a bit of product to hold it all in place. The color is a light golden blonde base with bleach highlights throughout for some dimension.
As you can see, blonde has never looked better. Have any of these styles inspired you to change up your look?