Do you have an autumn wedding to attend this season? Or maybe a swanky fall gala is marked on your calendar. Whatever the case may be, having a few good up-do ideas under your belt is never a bad idea. Up-dos work particularly well in the autumn as the colder weather and darker colours in vogue tend to give a more formal vibe which works well with a super sleek up-do. Here are some ideas for you to get your up-do on this autumn!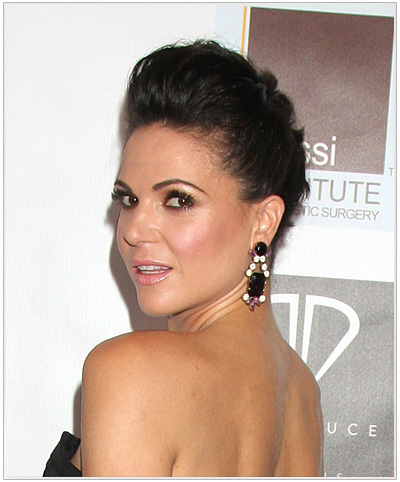 Lana Parrilla has a stunning up-do that would look amazing at any formal fall event. To create this look, she has teased the roots at the crown of her hair for maximum volume and then smoothed it back into a braided 'do. For ladies with shorter hair, twists can also work on the back if your hair isn't long enough to braid. For a sleek finish, use a strong hold hairspray and shine spritz for a photo finish.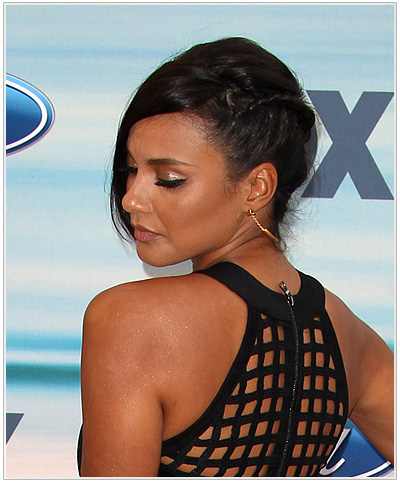 For something a little funkier, check out Jessica Lucas' braided up-do here. This hairstyle would suit women who like a little bit more edge to their 'dos and who want to stand out from the crowd. To create this look at home, start by creating a deep side part and then French braiding the side with less hair towards the back of the head and secure in place. Smooth the rest of the hair back, leaving the fringe area out, and secure in the back by twisting it into a bun or low chignon. Styles your fringe area as usual, but make sure to keep it sleek and smooth like Jessica for best results.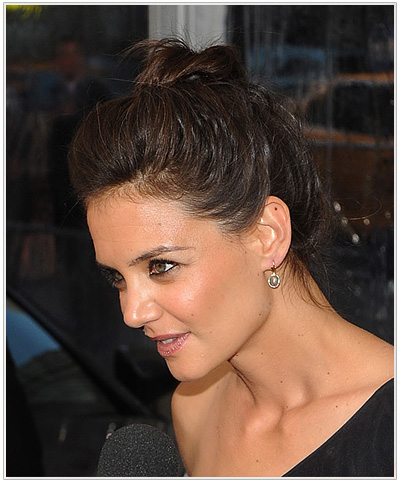 For an up-do that is not only gorgeous but also bang on trend this season, give Katie Holmes' wet look ballerina bun a try. This is a simple up-do that oozes class and elegance, and can be styled in minutes. Start by working some styling gel throughout the entire head and then sweep the hair up to the top of the head. To get Katie's chic loose look, don't secure your hair into a ponytail first before creating your bun—simply twist the hair around itself, using pins to secure it in place. This will give your bun a flatter, softer look as seen on Katie here.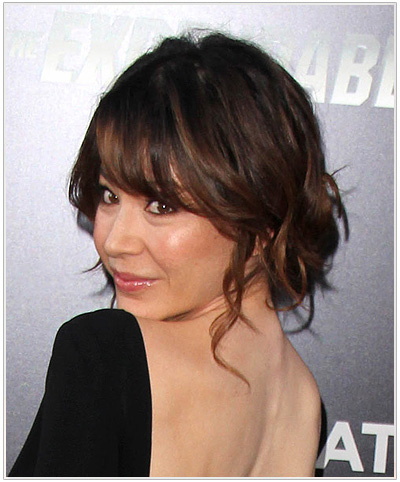 And if you crave something a little lower key, then Catherine Castro's low up-do may be right for you. This hairstyle looks great on women with a fringe like Catherine, and suits wavy hair the best. But if your hair is straight then fear not, because a few minutes with the curling iron is all you need to get your hair primped for this 'do. Once you have your waves in place, leave some tendrils out around the face and then pull the rest of the hair back in sections, twisting them slightly before pinning them into place at the back. You can control how big your bun or chignon is here—just alter your section twists for a tighter or looser look!