It is so fascinating to see how climatic changes affect the fashion world in a big way. One simple example is the change in hairstyles that you witness just when you start experiencing the weather becoming cold in winter or hot in summer. This time our year, however, is when most women are interested in learning more about fall hairstyles so here are some good options to help you out.
If you are thinking of re-vamping your style or undergoing a complete makeover, check out these hot trends and choose the one that is right for you!
Shoulder Length Shaggy Style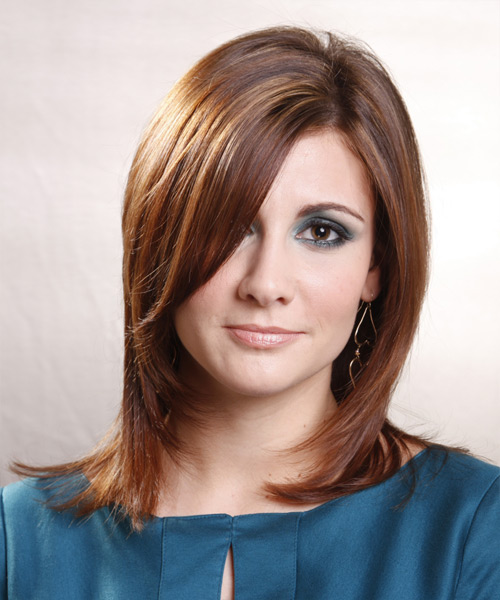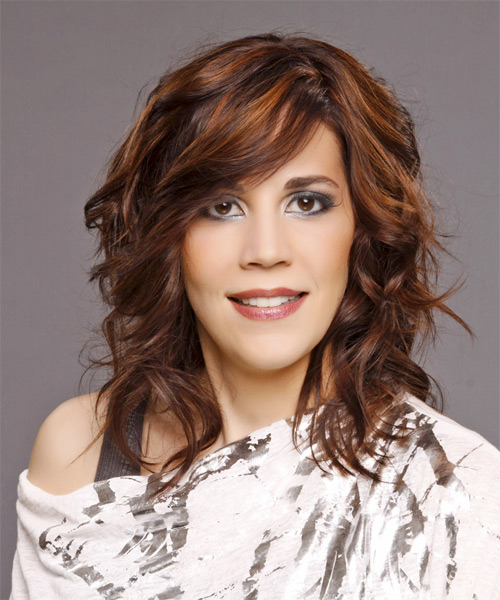 Do you have shoulder length hair? Well, it's time to play around with it. A fun alternative is to go for a shaggy style, teamed with or without loose hair curls.
Bob Hairstyles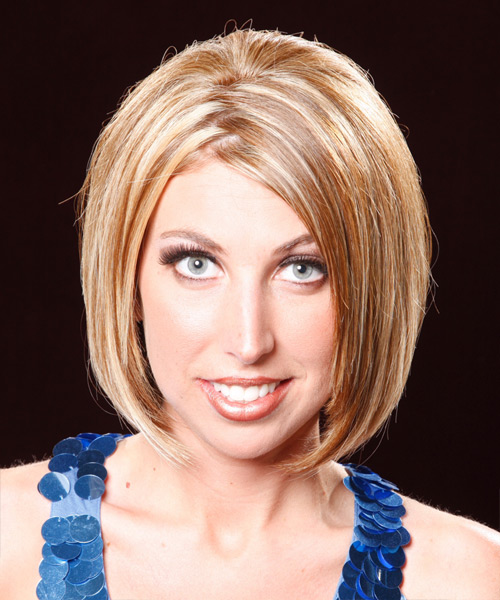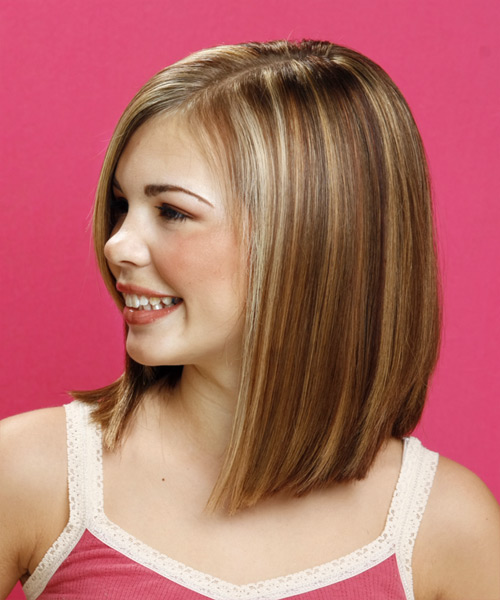 With the change in season, the fully inverted bob hairstyle that was a hit during summer is outdated, and longer, softer hair layers have replaced it. This is one of the most sweet and feminine hairstyles, and with this, you can have that revered girl-next-door-feel, especially if you team it with a side hair part.
Face Framing Medium Length Hairstyle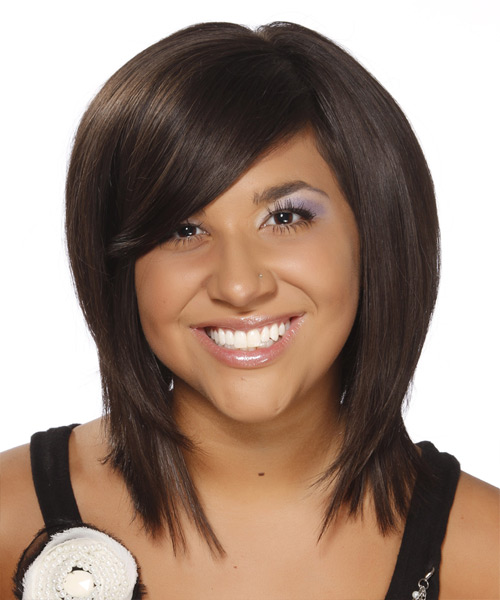 Shoulder-dusting medium length hairstyles that frame the face is another popular option. To get a better result, consider long bangs which sweep across your forehead.
Retro Hairstyles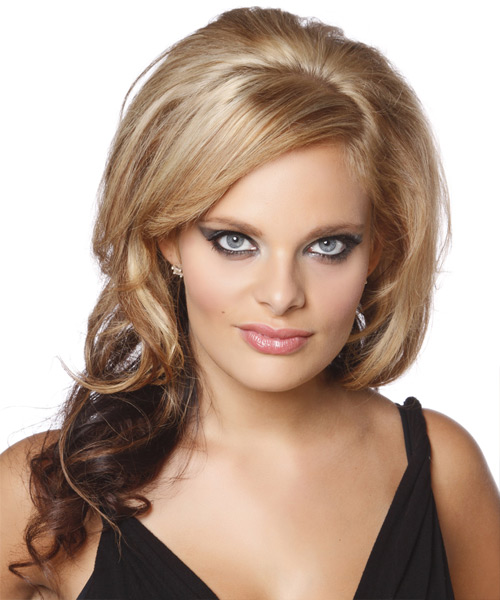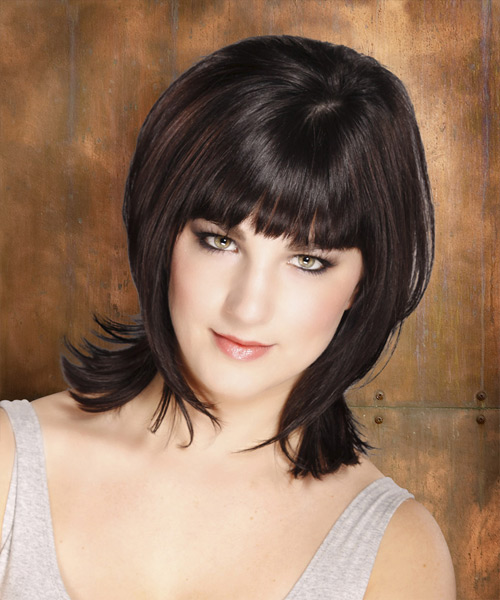 Retro hairstyles are always a good idea no matter the season, just remember that when selecting a retro style for fall to keep in mind that you really don't want to go with perfect spirals or curls suitable for summer hair. A more relaxed retro look captures the fall season perfectly.
These are some of the best fall hairstyles to consider this season. Any of these styles can be chosen for a stylish look; however, it is also important to point out that you should consider getting in touch with a hairstylist to find out which of these hairdos is the best option for you according to your hair type and face shape.
Flat Hair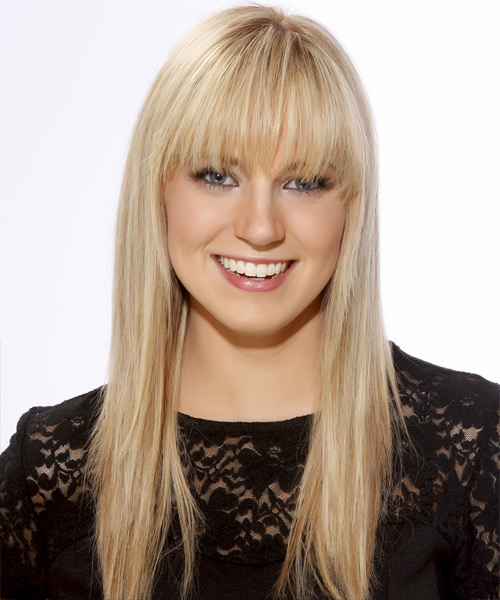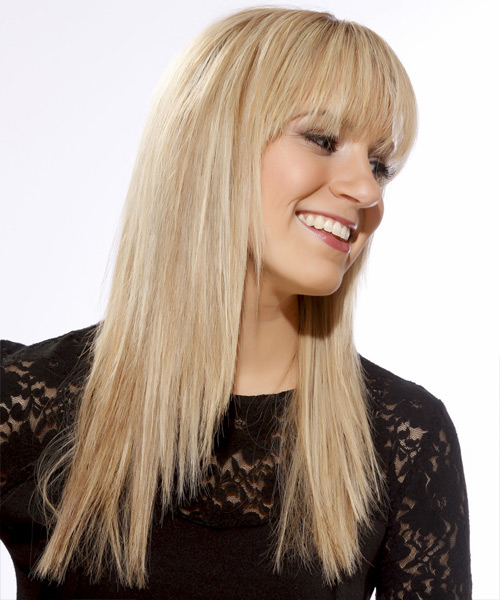 According to Harper's Bazaar, bigger is not better in fall. In fact, the wash and go look looks hot. Ladies with fine or limp hair will love this trend as they can easily work with what they've got. If you have thick and unruly hair, maybe it's time to start looking into that relaxer appointment, once and for all!
Twists and Braids
If you're sick of the same old, same old ponytails and buns, try out a braided hairstyle that is functional and fashionable. Braids can be worn in just about any hair texture and length, and can give off many different looks too. From edgy to romantic, there is a braided hairstyle for any look. Here are some of the best braided hairstyles that we have seen - give one a try!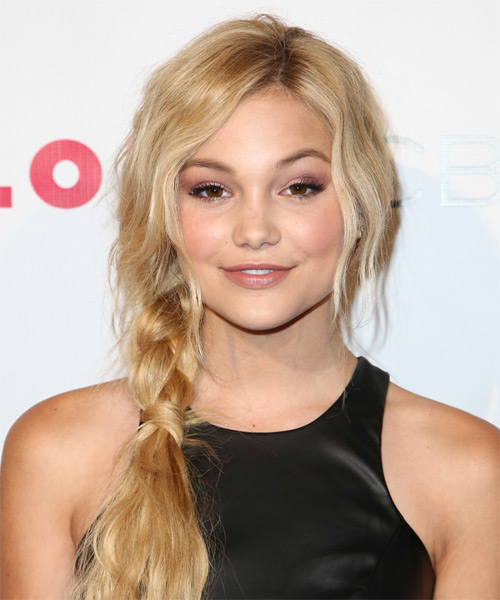 Stefanie Scott goes for a messy side braid here for an edgy look. Her long wavy hair has been parted on the side and she has left a few shorter layers around the face out to create a nice frame. The braid itself is quite short, with only a few twists before it is tied and a small section of hair is wrapped around to cover the hair tie. Stefanie has left her hair loose and let her natural waves do their thing, which has resulted in an edgy, cool look overall.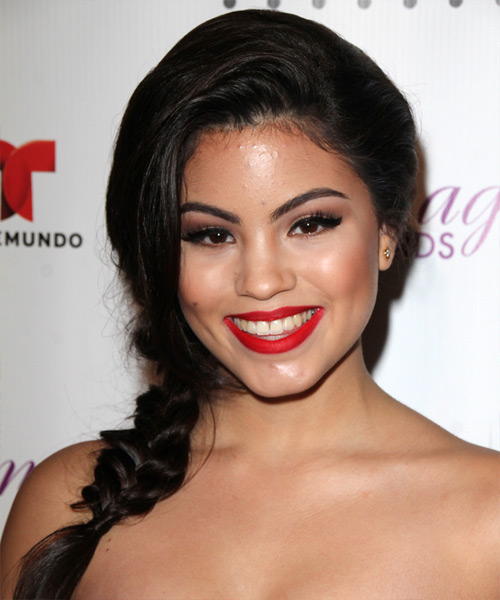 Paola Andino goes for a classy fishtail braid here which gives her formal look a twist. Paola's hair has first been swept over to one side at the nape of the neck before being divided into 2 sections then fishtail braided. She leaves a couple inches free at the ends and has camouflaged her hair tie by wrapping a small section of hair around the hair tie for a polished finish. This is a great tip to make any ponytail, bun or braid look a bit classier; use a small section of hair to cover your hair tie for a professional-looking finish. Paola has smoothed all of her loose ends to give this hairstyle an overall sleek and sophisticated finish.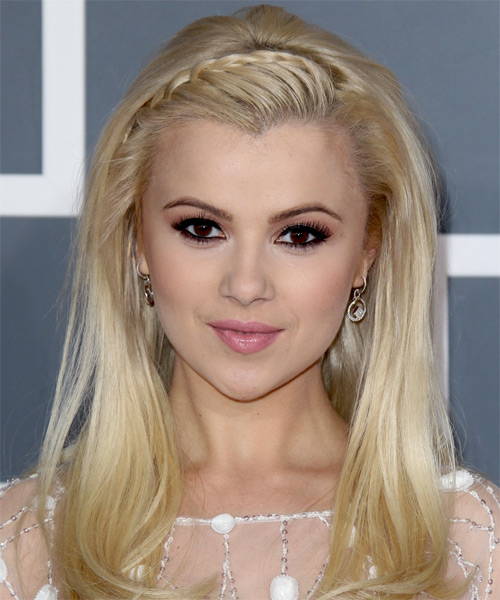 Here, Mika Newton shows us a new way to wear a braid which works great for long, medium and short hair. Mika's hair has been left down but this braid would also work with a ponytail, bun or chignon. To get this hairstyle, first start with a deep side part and create a section of hair that is 1 to 2 inches thick, moving to the opposite side of the head. Once your section has been made, either French braid or corn braid your hair until it reaches the other side of the head, and pin it into place. Note: A French braid is when the three sections of hair are pulled over each other and the braid sits underneath, while a corn braid's sections are pulled under each other and the braid sits on top.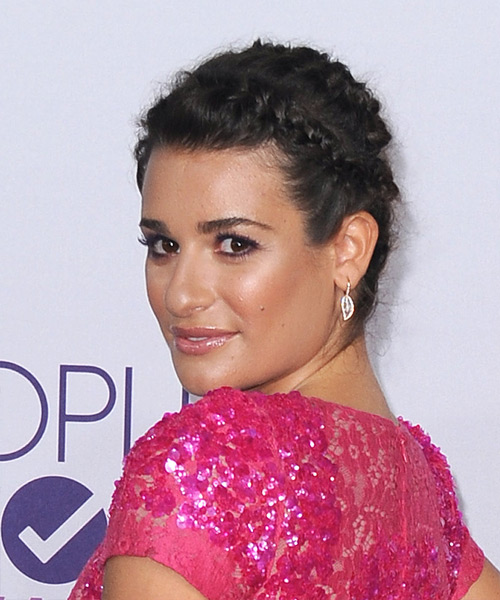 Finally, Lea Michele is sporting a stunning braided up-do that is perfect for women who are looking for something new. This hairstyle is created by starting a corn braid at the side part and then braiding around the head in a spiral motion until all the hair has been included. The remaining loose ends are then braided, wrapped and pinned at the crown. This is an exotic look that is perfect for women who want to stand out from the crowd.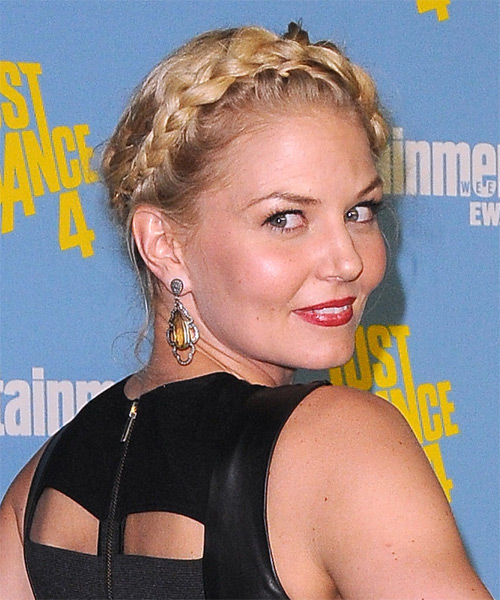 This trend has been around for a while and it's still going strong into fall. Forget boring old ponytails-the hot thing this fall will be to twist, braid and roll your hair if you want to wear it up. For a formal look, try a braid to crown your head

Or, if you are feeling more adventurous, try a quirky rolled hairstyle.
Updos
Do you have an autumn wedding to attend this season? Or maybe a swanky fall gala is marked on your calendar. Whatever the case may be, having a few good up-do hairstyle ideas under your belt is never a bad idea. Up-dos work particularly well in the autumn as the colder weather and darker colours in vogue tend to give a more formal vibe which works well with a super sleek up-do. Here are some ideas for you to get your up-do on this autumn!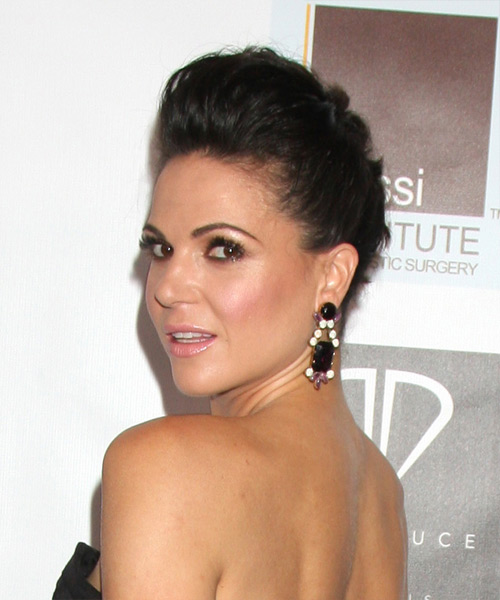 Lana Parrilla has a stunning up-do that would look amazing at any formal fall event. To create this look, she has teased the roots at the crown of her hair for maximum volume and then smoothed it back into a braided 'do. For ladies with shorter hair, twists can also work on the back if your hair isn't long enough to braid. For a sleek finish, use a strong hold hairspray and shine spritz for a photo finish.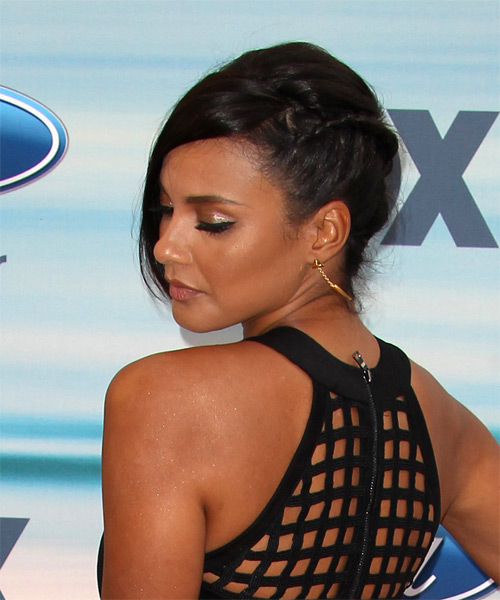 For something a little funkier, check out Jessica Lucas' braided up-do here. This hairstyle would suit women who like a little bit more edge to their 'dos and who want to stand out from the crowd. To create this look at home, start by creating a deep side part and then French braiding the side with less hair towards the back of the head and secure in place. Smooth the rest of the hair back, leaving the fringe area out, and secure in the back by twisting it into a bun or low chignon. Styles your fringe area as usual, but make sure to keep it sleek and smooth like Jessica for best results.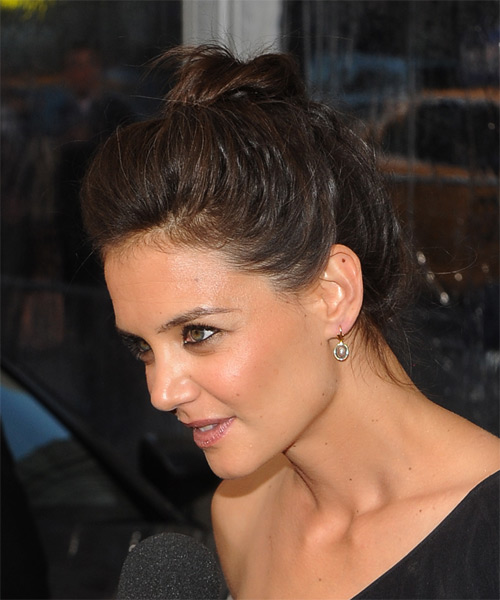 For an up-do that is not only gorgeous but also bang on trend this season, give Katie Holmes' wet look ballerina bun a try. This is a simple up-do that oozes class and elegance, and can be styled in minutes. Start by working some styling gel throughout the entire head and then sweep the hair up to the top of the head. To get Katie's chic loose look, don't secure your hair into a ponytail first before creating your bun-simply twist the hair around itself, using pins to secure it in place. This will give your bun a flatter, softer look as seen on Katie here.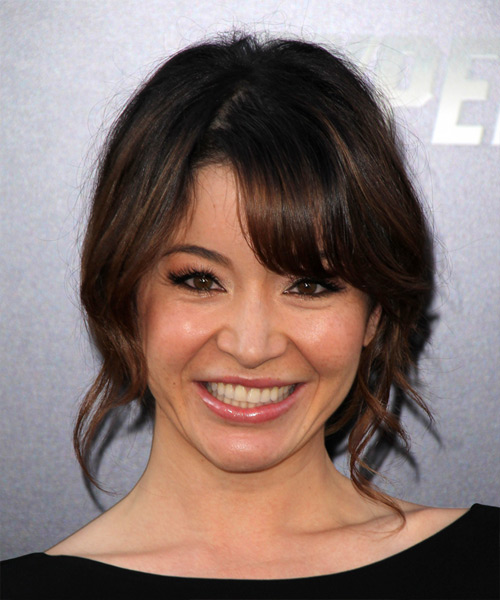 And if you crave something a little lower key, then Catherine Castro's low up-do may be right for you. This hairstyle looks great on women with a fringe like Catherine, and suits wavy hair the best. But if your hair is straight then fear not, because a few minutes with the curling iron is all you need to get your hair primped for this 'do. Once you have your waves in place, leave some tendrils out around the face and then pull the rest of the hair back in sections, twisting them slightly before pinning them into place at the back. You can control how big your bun or chignon is here-just alter your section twists for a tighter or looser look!
Demi-'Dos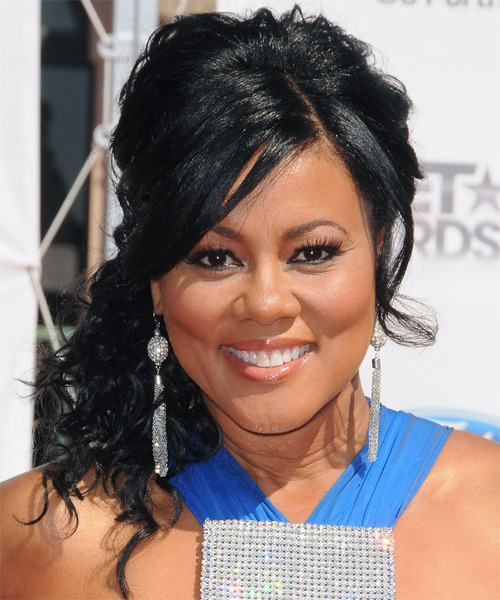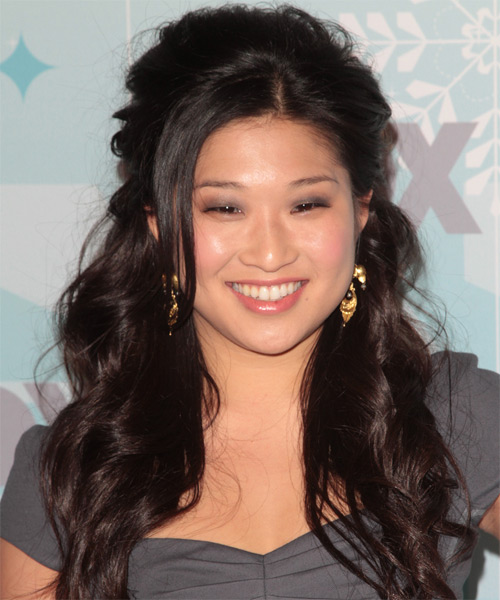 Demi, as in half, not Moore. Can we thank Kate Middleton for bringing this style back? In any case, the half updo is hot for fall. Lend a personal touch to your updo to make it stand out-add extra volume and curls for a sexy look, or soft waves for a romantic look. Try adding statement clips, pins and other hair accessories to give it a personal touch, or rock some great earrings like Jenna Ushkowitz.
Hair Color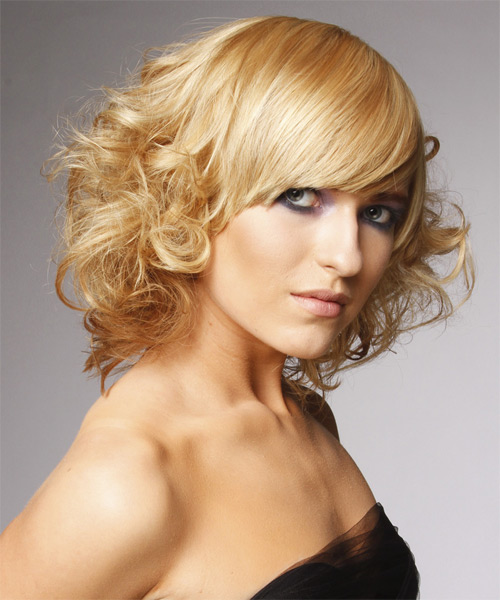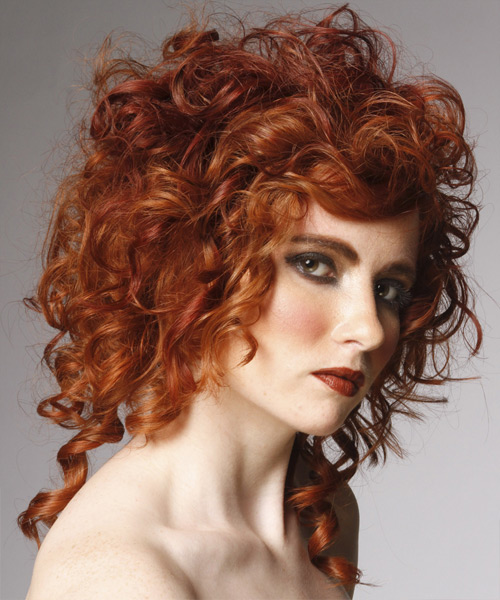 Hair color wise, blonde hair shades can carry over from summer and still look great through the fall season. As will darker brown hair colors and spicy reds. Read more Hair Color Ideas for Fall.
To see how you'd look with any of these fall hairstyles, click on the images above. And don't forget to let us know what you think about these hairstyles by leaving a comment below.