With the party season in full swing this time of year, you're bound to be meeting lots of people and taking part in plenty of photo opportunities so you'll want to make sure your face and hair look their best. And that's where these hairstyle tips for a flattering face will come in handy!

 
Updos with Height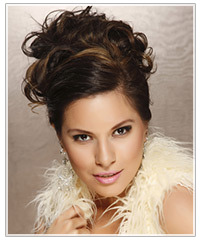 If one of the hairstyles you'll be wearing this holiday season includes an updo then choose an option that has plenty of height in the crown area. This will not only promote a longer and narrower face (goodbye, double chin) but also give you a fantastic 'do.

 
Stunning Side-Swept Bangs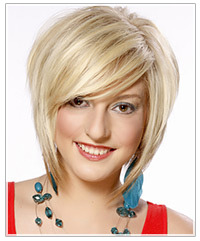 If your haircut includes some bangs then make them as face flattering as possible by styling them to the side. Side-swept bangs will draw attention to your eyes and the upper half of your face, keeping the lower part and any wide cheekbones off the radar.

 
Sleek, Straight Hairstyles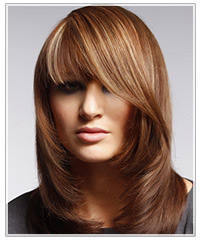 If wearing your hair down is an option that you'll be choosing then you can't go past a nice sleek and straight hairstyle. Sleek hair is an easy way to flatter and slim down your face, especially if you have wide cheekbones, so break out the hair straightener and don't forget to use hair styling products that will protect your strands when heat styling and give you holiday-cheer-filled glossy locks.

 
Perfect Hair Parts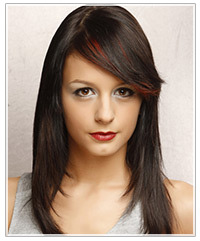 Often the basis for a great look is as simple as the hair part that you use. To ensure your face looks its best, a side hair part is the most flattering option. For some added glam, try a deep side part that has been styled in line with where your eyebrow naturally arches. This will take your locks, whether they're styled straight, wavy, curly, up or down, into pure Hollywood movie star mode.

 
To see how you'd look with any of the great hairstyles pictured in this article, click on the above images to try the virtual hairstyles with your own photo!