Lindsay Lohan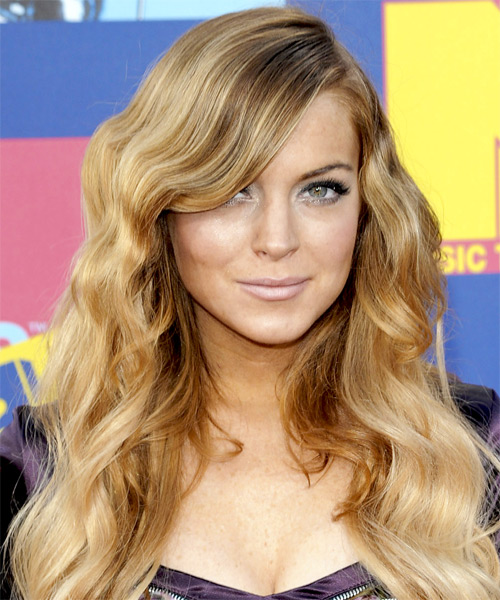 Lindsay Lohan, allegedly, has had thinning hair issues in the past, and this got us thinking at TheHairStyler.com about other women with similar hair conditions and the kinds of haircuts that may be appropriate. Thinning hair and hair loss in women is quite common and can be the result of a variety of causes. If it's something that's happening to you then relax, because we've got some solutions that might help.
Recent statistics show that one in four women in the US has thinning hair, and some of these cases are permanent and others aren't. Causes can be genetic (90% of hair loss for women is apparently genetic) as well as physical and emotional stress. Another big cause of hair conditions like hair loss in women is pregnancy related and in this case women may temporarily lose some hair during pregnancy or immediately after birth (for more information see our article "Hair Care Advice for Pregnancy"). Medication that alters your hormones may be another factor in hair loss, as could lack of iron and protein in your diet and even lack of sleep.
It's normal to lose small amounts of hair every day, but if you're experiencing an unusual amount of hair loss, there are a few things you can do to help your hair condition. Check out some of our hairstyle suggestions below, as well as these hair loss remedies:
Speak to your doctor about medication for your hair condition.
Try an anti hair loss dietary supplement.
Use hair volumizing products.
Some thickening shampoo may work.
Scalp tonic is a possible remedy too.
Disguise temporary hair loss with hair accessories.
Hairstyles for Women with Thinning Hair:
If you have thinning hair, temporary or permanent, there are some hairstyles that effectively disguise your thinning hair and make the most out of your strands.
Short Hairstyle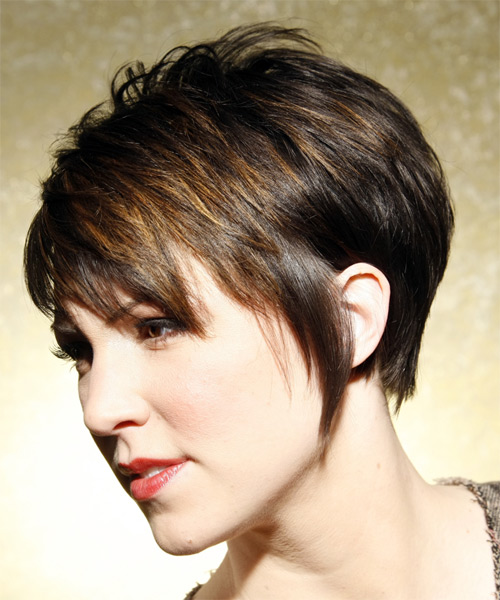 If your hair's thinning, cutting it into a short hairstyle is a good option for a few reasons. It will eliminate weight (which can drag the hair down and promote increased hair loss), it will give your hair a chance to grow back without any stress from styling, and a short hairstyle will make your hair appear thicker. The example above has top layers that are longer and heavier, making the hair look thicker and allowing it to fall into a more defined shape (that looks blunt, solid and thick).
Bob Hairstyle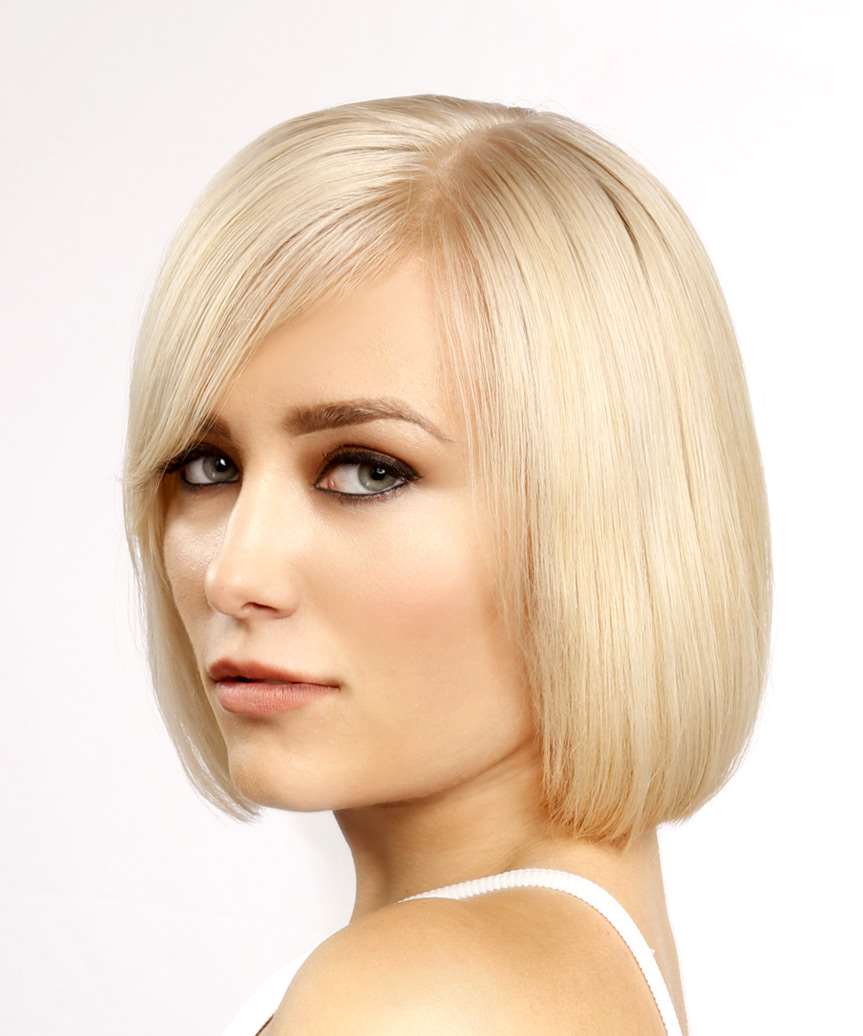 If short hairstyles aren't your thing you could try a chin length bob hairstyle like the example above. The important factor here is how the layers are kept all one length because this provides the illusion of thicker hair and creates a hairstyle that falls into a solid shape and will remain looking that way. A bob hairstyle like this also requires very little styling, meaning less hair products that could potentially damage your hair.
Medium Curly Hairstyle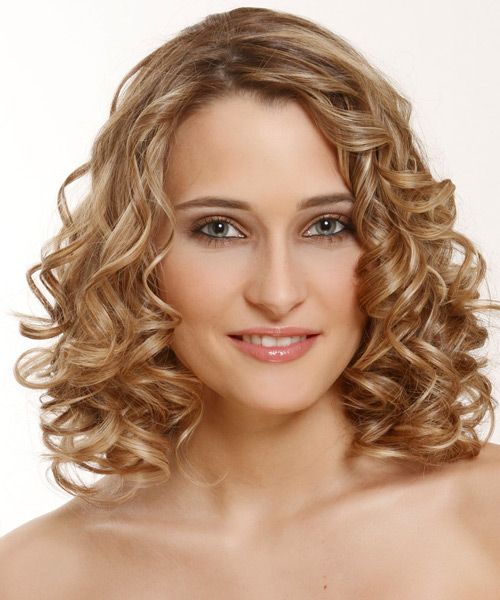 A way to make medium length hair appear thicker is by changing the hair's texture from straight and fine to curly. Of course, unless your hair's naturally curly you need to use chemicals- so speak to your stylist and doctor. Curls look good because, by their very nature, they create body and bounce and make your hair appear fuller and thicker. Curly hairstyles also allow your hair to be layered without looking flat. We recommend slight scrunch drying because it's less damaging.
Straight Long Hairstyle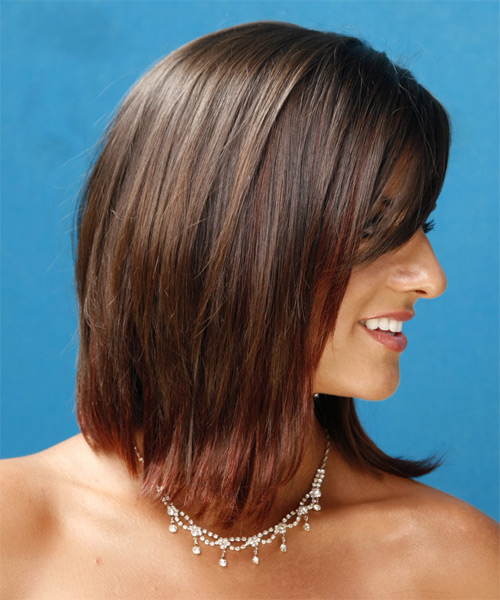 If you really can't come to terms with cutting your hair shorter, then try a minimum hair cut to your shoulders. To make the most out of your thinning hair it should be left all one length and cut straight-across (i.e. the sides and back should be cut at a horizontal line). This style works well because when the hair is sitting on the shoulders it will keep its shape and not fan out- looking thicker; also, a straight-across line effectively creates the illusion of width.
A hair condition like thinning hair is a reality for many women, but there are some things that can be done. Try some of our tips and perhaps one of the hairstyles described above, and most importantly, speak to your doctor and your hairstylist.