Hair thinning is a common condition that can happen to anyone at any age. There are so many factors that contribute to hair thinning. You do not need to be ashamed of your hair thinning out. There are hairstyles that you can do to help cover up the thinning patching as well as products that you can use to help strengthen your hair and maintain your hair.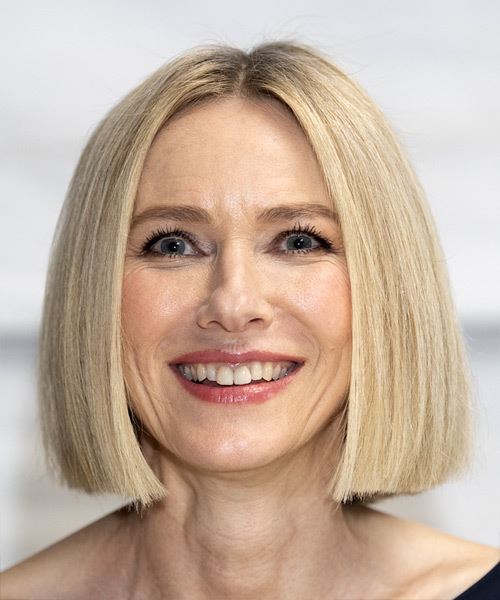 Why Does Hair Start To Thin Out?
Unfortunately, there is no definite cause of your hair thinning. Some say age, others say lifestyle and it can also be caused by illness.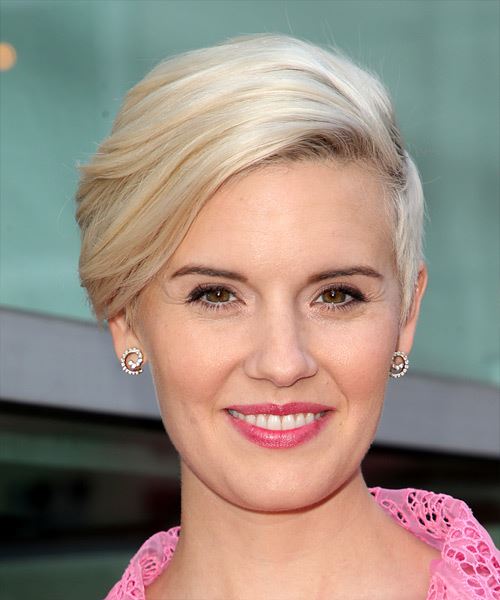 On average, you lose 100-150 strands of hair a day. This is normal. Hair grows in a cycle and sheds. If you are noticing that your hair is falling out in clumps, it is best for you to go and see your local doctor to make sure that everything is ok. Here are some of the main causes of hair thinning:
Age: just like our skin gets older and goes through changes, so does your hair. When you get older, the hair cycle takes longer which means that your hair will regenerate itself a lot slower. When you get older, it is more common for your to hair thin out but it is possible for your hair to start to thin out at a younger age due to your genetics or your lifestyle.
Hereditary: your genetic factors also play a role with your hair thinning. You get your hair genetics from your mother so have a look at your mom's hair to give you a better idea of what your hair will look like when you are older. This is a factor that is not going to go away on its own.
Hormonal changes: this change plays a big role in changes that happen to your body in general. Menopause as well as pregnancy is all life changes that we go through that can affect the texture of our hair. Once your hormones level out, then your hair might go back to normal on its own. If it does not, take a look at some of our tips and tricks below to help you better your hair texture.
Stress: this can mess up our body as a whole. When we are stressed, our body releases a hormone called adrenaline. This hormone is our fight or flight reaction and sometimes when there is too much in our system, certain aspects of our body reacts in a negative way. Your hair is one aspect that can change and start to thin out. With the way that the world is at the moment, stress is a huge factor for us all and is a big reason as to why our body's are changing all the time at the moment.
Illness: our body has tell-tell signs to let us know that something is not right with our body. When your hair starts to thin out and fall out in chunks, it could be a sign that something is wrong. It is best that you go to your doctor to make sure that nothing is wrong.
Diet: your diet can also play a role in your hair. Just like you need to make sure that you eat properly to keep your body healthy and in shape, you need to do the same with your hair. if you are not getting the right nutrition, your hair can start to thin out.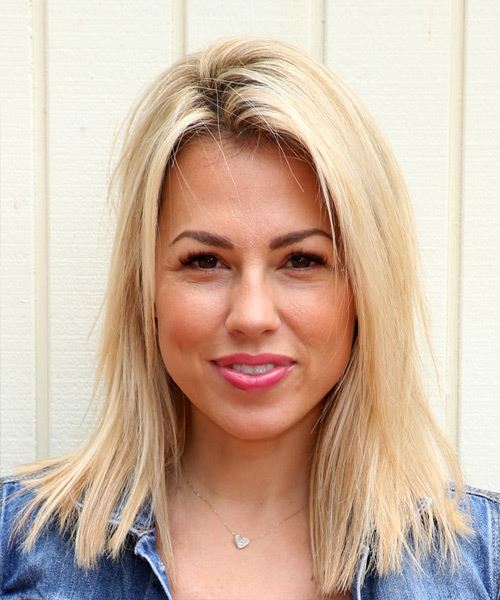 How To Stop Hair Thinning
Now that we know what causes our hair to thin, let's look at ways that we can help stop our hair from thinning out more.
Firstly, you want to try your best to avoid chemicals on your hair. This means that you need to color your hair less, not go to as many chemical treatments such as Brazilian blow waves and other chemical treatments.
Use products on your hair that are designed to prevent thinning out hair. You should try use salon grade products as these are the best for your hair and will help maintain the hair texture that you have now.
Limit the amount of heat that you apply to your hair. If you are going to use heat tools such as a curling iron or a hair straightener, a heat protective product is a must! Make sure that you use these products on your hair before you use heat on your hair. This will help protect your hair from further damage.
When it comes to styling your hair, you want to avoid using styles that are tight such as braids, buns, ponytails and twists. So choose looser styles as they do not tug on your scalp as much as this will help your hair from thinning out more.
You can also take vitamins and supplements to help you strengthen your hair. Folic Acid and Vitamin B is a great combo for you to take to ensure that your hair stays as healthy and strong as possible.
Have a look at the styles below to help you choose a style that is going to look great with your thinning hair.
Lindsay Lohan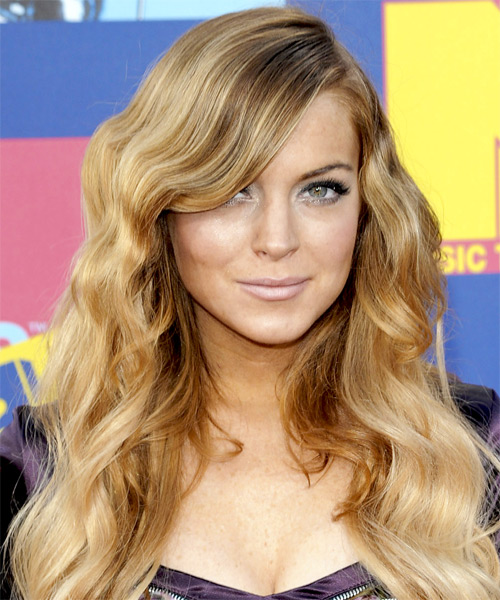 Lindsay Lohan, allegedly, has had thinning hair issues in the past, and this got us thinking at TheHairStyler.com about other women with similar hair conditions and the kinds of haircuts that may be appropriate. Thinning hair and hair loss in women is quite common and can be the result of a variety of causes. If it's something that's happening to you then relax, because we've got some solutions that might help.
Recent statistics show that one in four women in the US has thinning hair, and some of these cases are permanent and others aren't. Causes can be genetic (90% of hair loss for women is apparently genetic) as well as physical and emotional stress. Another big cause of hair conditions like hair loss in women is pregnancy related and in this case women may temporarily lose some hair during pregnancy or immediately after birth. Medication that alters your hormones may be another factor in hair loss, as could lack of iron and protein in your diet and even lack of sleep.
It's normal to lose small amounts of hair every day, but if you're experiencing an unusual amount of hair loss, there are a few things you can do to help your hair condition. Check out some of our hairstyle suggestions below, as well as these hair loss remedies:
Speak to your doctor about medication for your hair condition.
Try an anti hair loss dietary supplement.
Use hair volumizing products.
Some thickening shampoo may work.
Scalp tonic is a possible remedy too.
Disguise temporary hair loss with hair accessories.
Hairstyles for Women with Thinning Hair
If you have thinning hair, temporary or permanent, there are some hairstyles that effectively disguise your thinning hair and make the most out of your strands.
Short Hairstyle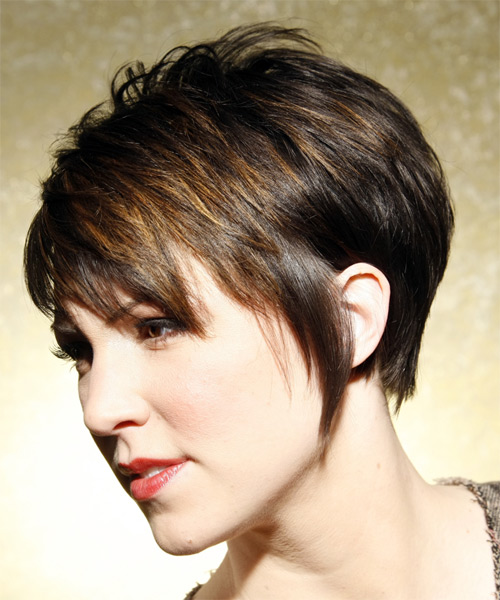 If your hair's thinning, cutting it into a short hairstyle is a good option for a few reasons. It will eliminate weight (which can drag the hair down and promote increased hair loss), it will give your hair a chance to grow back without any stress from styling, and a short hairstyle will make your hair appear thicker. The example above has top layers that are longer and heavier, making the hair look thicker and allowing it to fall into a more defined shape (that looks blunt, solid and thick).
Bob Hairstyle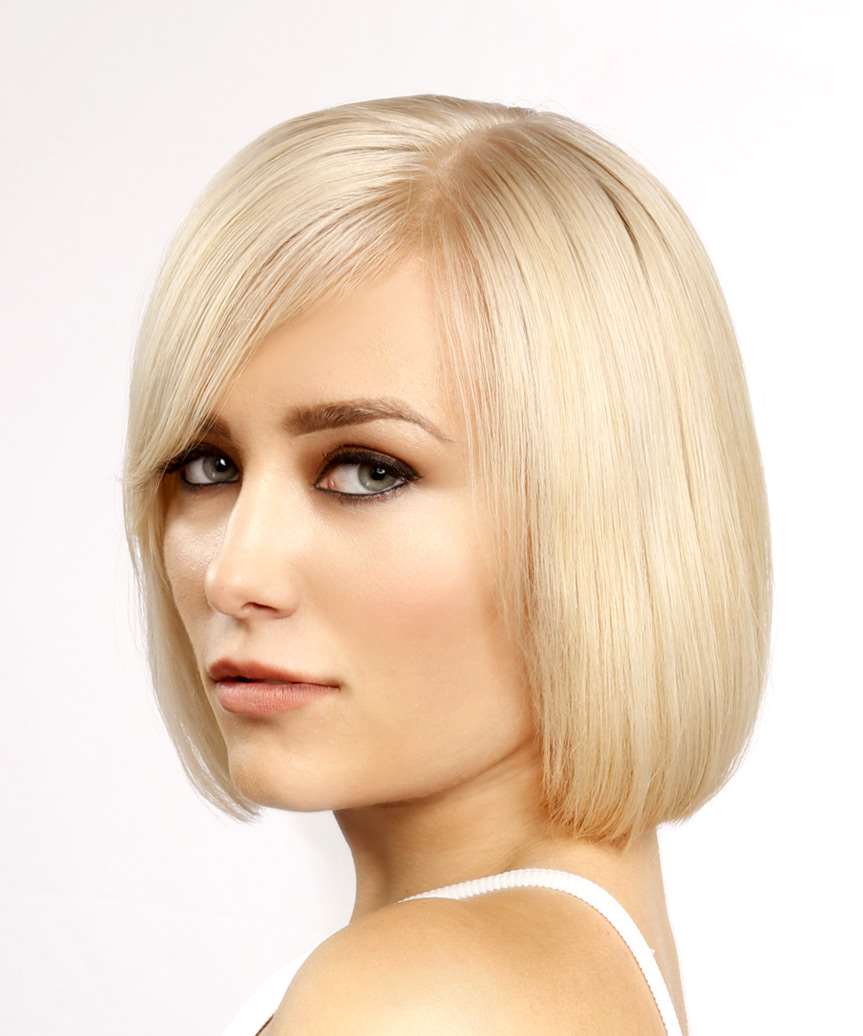 If short hairstyles aren't your thing you could try a chin length bob hairstyle like the example above. The important factor here is how the layers are kept all one length because this provides the illusion of thicker hair and creates a hairstyle that falls into a solid shape and will remain looking that way. A bob hairstyle like this also requires very little styling, meaning less hair products that could potentially damage your hair.
Medium Curly Hairstyle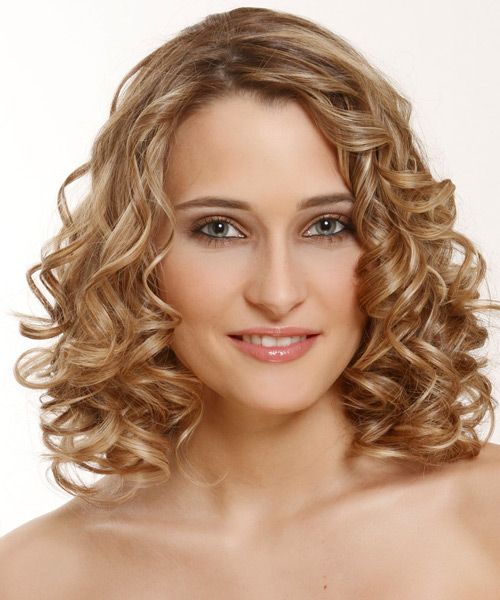 A way to make medium length hair appear thicker is by changing the hair's texture from straight and fine to curly. Of course, unless your hair's naturally curly you need to use chemicals- so speak to your stylist and doctor. Curls look good because, by their very nature, they create body and bounce and make your hair appear fuller and thicker. Curly hairstyles also allow your hair to be layered without looking flat. We recommend slight scrunch drying because it's less damaging.
Straight Long Hairstyle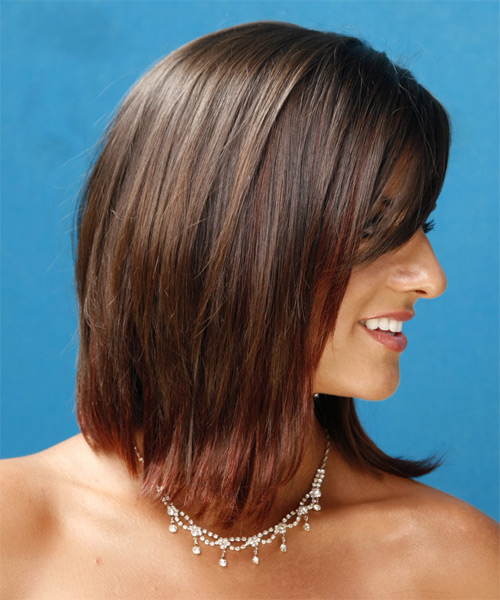 If you really can't come to terms with cutting your hair shorter, then try a minimum hair cut to your shoulders. To make the most out of your thinning hair it should be left all one length and cut straight-across (i.e. the sides and back should be cut at a horizontal line). This style works well because when the hair is sitting on the shoulders it will keep its shape and not fan out- looking thicker; also, a straight-across line effectively creates the illusion of width.
A hair condition like thinning hair is a reality for many women, but there are some things that can be done. Try some of our tips and perhaps one of the hairstyles described above, and most importantly, speak to your doctor and your hairstylist.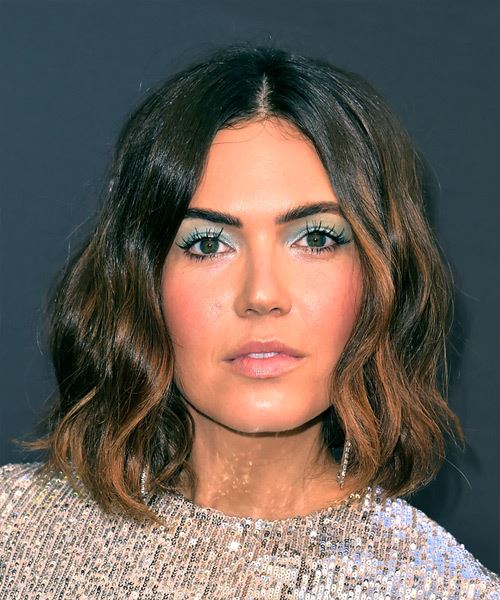 How To Maintain Thinning Hair
Find a style that does not require a lot of maintenance. The styles above are easy to style and they are low maintenance which means that you will fiddle with your hair less.
Use professional grade shampoo and conditioner.
Take care of your roots. This is the easiest way for you to make your thinning hair look fuller. You can use a hair masque that is designed for thinning hair to help your hair texture.
When your hair has a mix of color in it, it can help minimize the appearance of thinning hair. speak to your hair colorist to guide you in the right direction of colors that are save to use on thinning hair and colors that will help create the illusion of thicker, fuller hair.
Your round brush is going to become your new best friend! A round brush is going to help you lift your hair roots as well as help you to create the illusion of a fuller looking head of hair.
Cut your hair once every 6 weeks or so to ensure that your hair stays healthy.
Add volumizing styling products to your hair routine to help create volume in your new look.
Apply dry shampoo to your roots. This is going to help give you an instant boost of hair volume.
When blow drying your hair, make sure that you get the brush under your roots and lift upwards towards your roots to help create volume and give you a lift.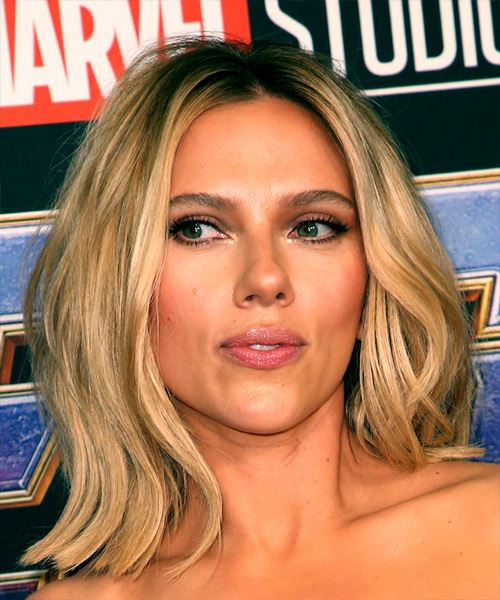 Hair thinning is a condition that can be managed and maintained if you follow the correct treatment program. Make sure that you use the right hair products and if you need to, you can get some vitamins and minerals that can help speed up the process of thickening your hair. Some hair thinning can be temporary. There are certain factors that might not correct themselves such as your genetics so you might need to go for some professional help to get your hair thickening up again.
At the end of the day, thinning out hair is not the end of the world. There is so much you can do with thinning hair. There are a lot of hairstyles for you to choose from. All you need to do is upload a picture of yourself onto our site and choose one of the hairstyles in this article. You will be able to see how you will look with one of the hairstyles above.
You do not need to worry if you do not like any of the images in this article. There are thousands of hairstyle images for you to choose from on our site.