The holidays are fast approaching and for most women, it's crunch time to get their Christmas and New Year's Eve hair, makeup and outfits sorted. Unless you are a last minute type of girl, now is the time to start planning your 'do for the upcoming end-of-year festivities.

The problem is, most of the fashion mags cater their holiday hair and makeup to the younger crowd. So what's a gal to do when she's over 50 and looking for some sophisticated hairstyle ideas, particularly ones that don't involve long curly hair? The answer is right here—check out our holiday hairstyle ideas for older women!

These styles are suited for mature women who like shorter, more conservative hairdos but still want something fashionable. Check out these recent stylish celeb hairdos straight from the red carpet, and choose the one that will work the best for you.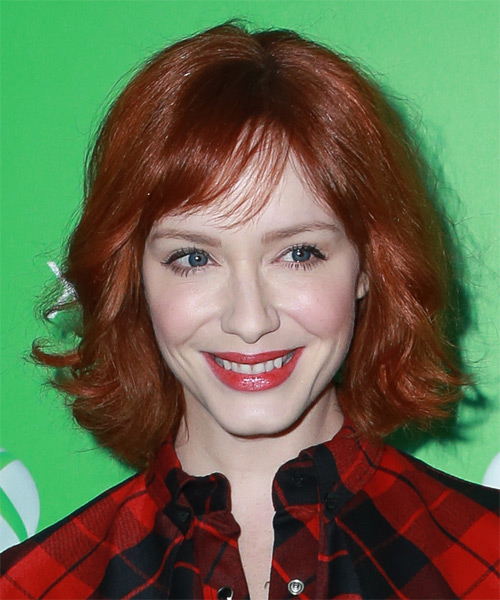 Christina Hendricks looks fabulous in fiery red hair and festive tartan print to match! This is the perfect holiday hairstyle for women who prefer to wear their hair down in a subtly glamorous style. To get this look, ask your hairstylist for a layered short bob cut with a layered side-swept fringe. To style, simply blow-dry your hair sleek and smooth, and then curl your hair using a curling iron. Once your curls have been set, apply some finishing cream or pomade throughout your hair using your fingers. This will loosen your curls up and give the hairdo a soft finish.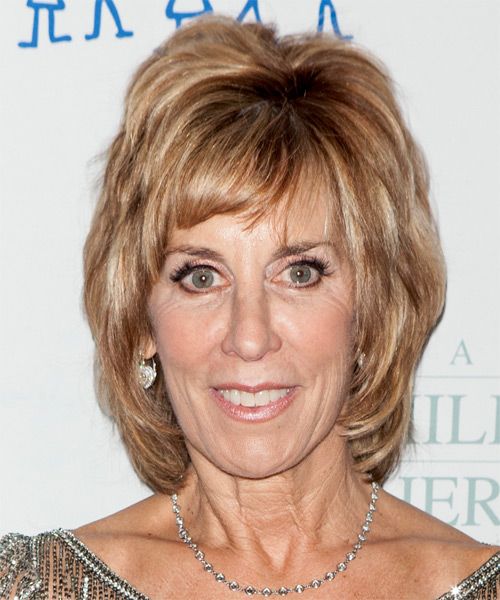 Nancy Spielberg sure knows how to get dolled up for a big night out! Her highlighted blonde hair looks fabulous in this high-volume layered 'do that is perfect for women who like to have a lot of layers around the face. If you like this style, ask your stylist for a face-framing cut that is heavily layered throughout. Shorter layers on the top and sides create a frame for the face while the side swept fringe makes the eyes pop. To style this haircut, all you need to do is blow dry it using a medium sized round brush and then spray it in place with a high hold hairspray.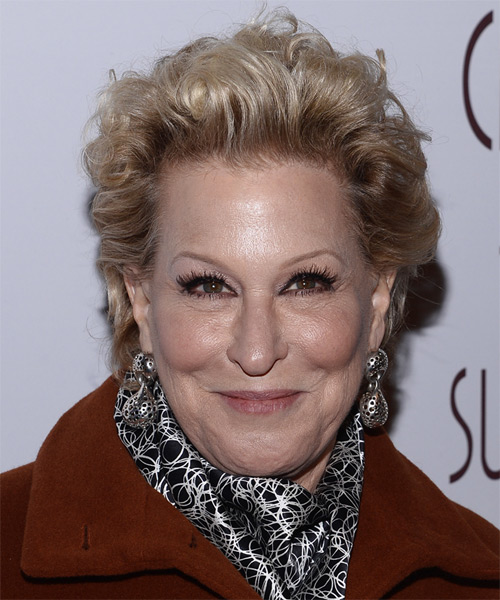 Bette Midler looks fabulous in a layered hairstyle that has been styled off the face. This is a great hairstyle idea for women who like to keep their hair short and their face as the main attraction. If you have a short layered haircut, you can easily recreate this look at home by using hot rollers to curl the hair away from the face on the top and sides. At the back, continue rolling the hair down towards the nape of the neck. Don't forget to finish this look off with a great set of earrings like Bette!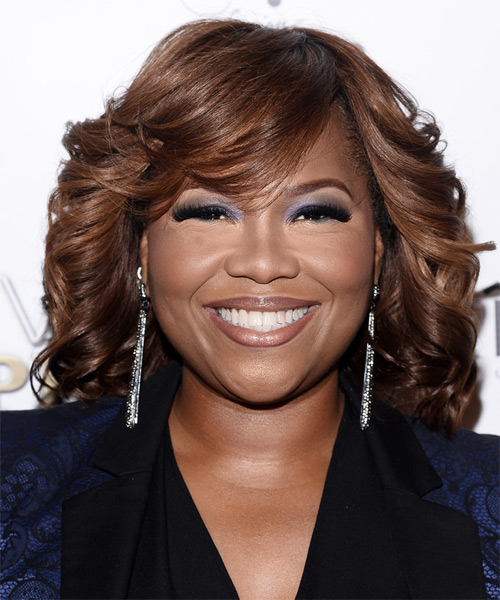 Mona Scott looks fabulous here in a longer hairstyle that would suit older ladies quite nicely! This simple yet elegant hairdo is perfect for women who like to have a bit of length in their hair but still have a conservative style. This is a simple layered haircut with a long side-swept fringe that looks fabulous when curled in ringlets or worn sleek and straight. For both styles, you will first need to blow-dry your hair smooth with a round brush. If you want to add some body and bounce, copy Mona's technique and use a curling iron to create ringlets in small sections of your hair in an outward motion. Spray the hair in place to keep these curls in all night long.

There are just four fabulous festive hairstyle ideas that will work for all of the older ladies out there. Whatever style you choose to flaunt this season, don't forget to pair it up with some fantastic makeup and of course, a gorgeous outfit!