With the party season in full swing this time of year, you're bound to be meeting lots of people and taking part in plenty of photo opportunities so you'll want to make sure your face and hair look their best. And that's where these hairstyle tips for a flattering face will come in handy! Try a new look for every holiday event you have this season with inspiration from these hairstyle ideas!
Stunning Side-Swept Bangs
If your haircut includes some bangs then make them as face flattering as possible by styling them to the side. Side-swept bangs will draw attention to your eyes and the upper half of your face, keeping the lower part and any wide cheekbones off the radar.
Sleek, Straight Hairstyles
If wearing your hair down is an option that you'll be choosing then you can't go past a nice sleek and straight hairstyle. Sleek hair is an easy way to flatter and slim down your face, especially if you have wide cheekbones, so break out the hair straightener and don't forget to use hair styling products that will protect your strands when heat styling and give you holiday-cheer-filled glossy locks.
Perfect Hair Parts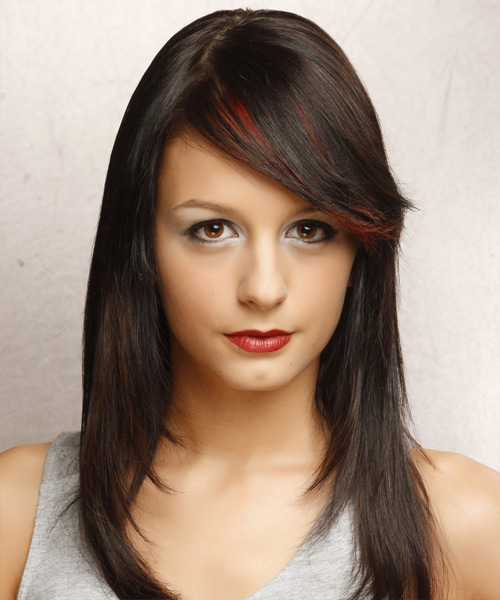 Often the basis for a great look is as simple as the hair part that you use. To ensure your face looks its best, a side hair part is the most flattering option. For some added glam, try a deep side part that has been styled in line with where your eyebrow naturally arches. This will take your locks, whether they're styled straight, wavy, curly, up or down, into pure Hollywood movie star mode.
Hair Accessories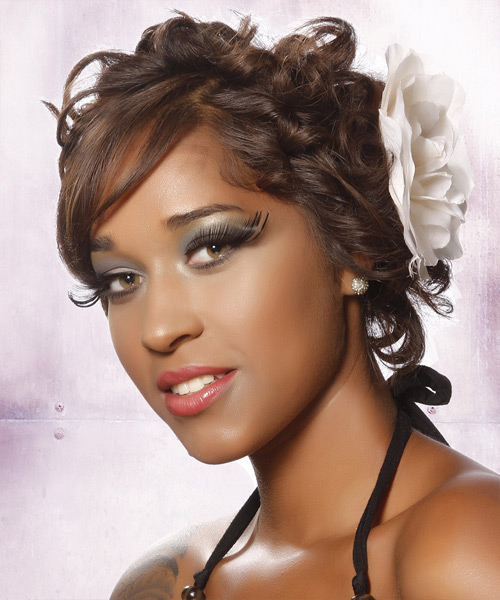 No matter the type of hairstyle you'll be wearing this holiday season, it can always be improved with hair accessories! Clips, headbands, flowers and ribbons can be added to any hair length, an updo or a half up half down hairstyle in any hair texture to create a fun finish that will look great.
Retro Waves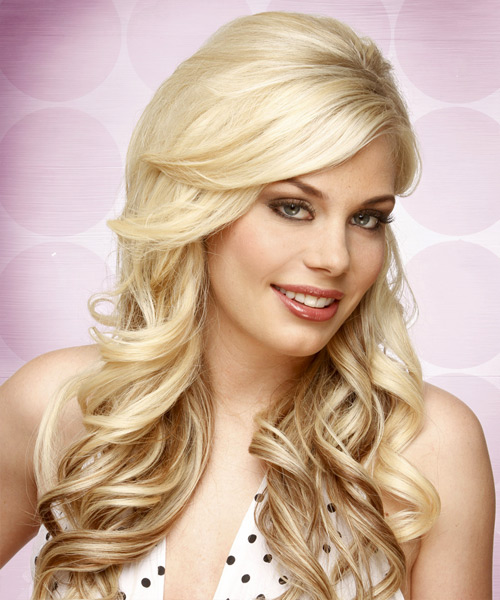 For a more formal holiday party, retro waves are a beautiful option. With plenty of backcombing in the roots, some large, soft waves in the lengths and the right attitude, a stunning look like this can be yours! Side-sweep your bangs or hair length for added drama and keep your waves hair frizz-free to get the most out of your finish.
Hair Color Fun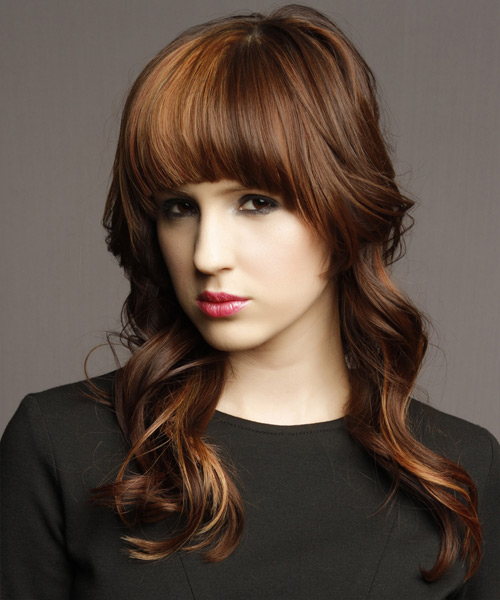 If you already have a hairstyle in mind then enhance it with some hair color fun! Two-tone hair color is really on trend now, especially looks where the color is added in random panels through your hair. This can be done temporarily with hair mascaras or pre-dyed clip in hair extensions, or you can have your hairstylist permanently add some festive color for the holidays in the salon.
Updo Hairstyles
For an updo hairstyle that's sure to turn heads this holiday season it's all about the effortless disheveled look.
A strong retro hairstyle influence and the return of beehives are making a comeback, as is a sense of easy classiness from looks created with buns and chignons.
Other updo hairstyles to try are ones that are all about hair volume and thickness, so if your hair is thinner, opt for some hair extensions to add extra body to your locks. Also, updos are easier to achieve if you have longer hair so extensions can help you lengthen your locks as well.
Updos with Height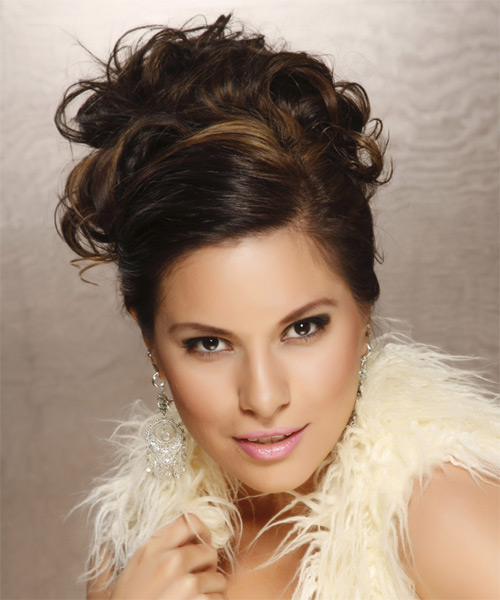 If one of the hairstyles you'll be wearing this holiday season includes an updo then choose an option that has plenty of height in the crown area. This will not only promote a longer and narrower face (goodbye, double chin) but also give you a fantastic 'do.
Elegant Updo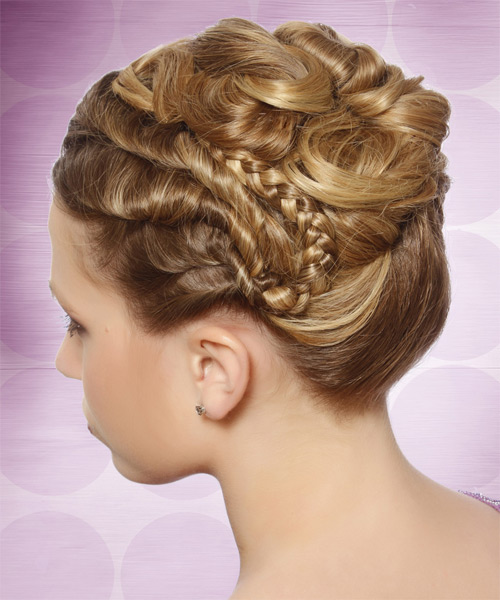 Updos are a hairstyle staple, but when you need something extra for celebrating joyous occasions, an elegant updo is your best bet. Any updo can be made elegant with some fancy twisting and braided styling thorough your locks before your hair is styled up. The result is a pretty, detailed 'do that is sure to stun.
Voluminous Updo

To get that perfect voluminous look, add some height in your hair with backcombing and then spray your roots with hairspray before blow-drying with a large round brush. The hairspray will be enhanced by the heat from your blow-dryer and deliver bigger and better results.
For successful backcombing, tease your hair in a way that is gentle enough that you will be able to comb it out easily later. When you are finished adding volume to your hair, gather your hair at the back of your head in a ponytail with a hair elastic and then create a loose chignon and secure with hair pins for the perfect updo hairstyle.
Sleek Updo

To accessorize your updo you can add a headband or jeweled bobby pins, which are perfect for a cocktail party or holiday event. As for tiaras, they are no longer on trend so stay far away from them unless you want to look like a beauty pageant contestant!
Different ways to add a unique twist to your bun is to braid the ponytail or twist two sections and wrap them around each other for an interesting and more complicated look that will have your friends asking if you had your hair professionally done.
Easy Updo

There are also many updo hairstyles that can easily be done at home, and even if your hair skills are limited, you can still pull your hair in a high ponytail and secure it into a bun with bobby pins.
As you can see from these great ideas, the upstyles this season are not about being perfect but about being an effortless and natural look. Give them a try at your next event and enjoy great hair and the compliments you'll be sure to receive!
To see how you'd look with any of the hairstyles pictured in this article, click on the above images to try the virtual hairstyles with your own photo!