One of the easiest ways to give your look a boost without dramatically changing your hair color or chopping off your locks is to try out some bangs.
Not only will bangs update your look, but depending on the kind you choose, they can also make you look older, look younger, change the shape of your face, flatter your facial features and give you an endless variety of looks to suit your mood or any occasion!
Full Bangs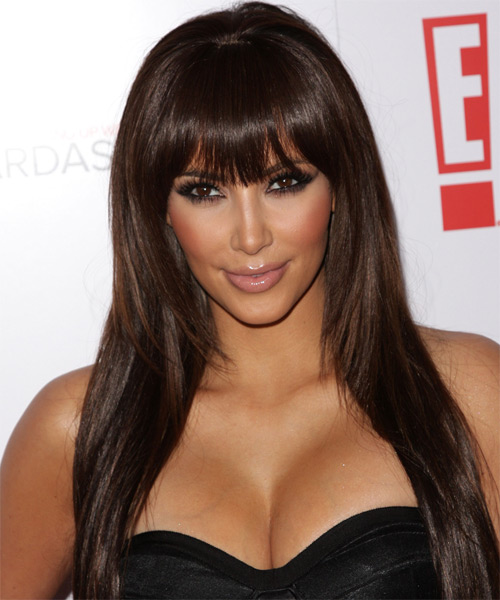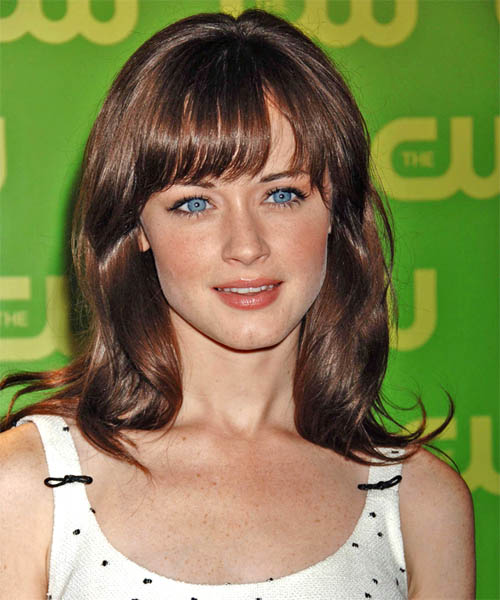 As long as bangs are in style then a variety of full bangs will be on hand to try out! The classic full bangs look is styled across your whole forehead, Ã  la Kim Kardashian, for focus on your eyes and is the perfect way to complement long hair. For a more casual style, a slightly side-swept look, such as the bangs seen on Alexis Bledel, can be given a try. Full bangs do need a bit of body for best results and the styling time is a cinch if you're hair is already naturally straight. A straightening iron will provide the right finish, and regular trims will keep the great shape.
Side-Swept Bangs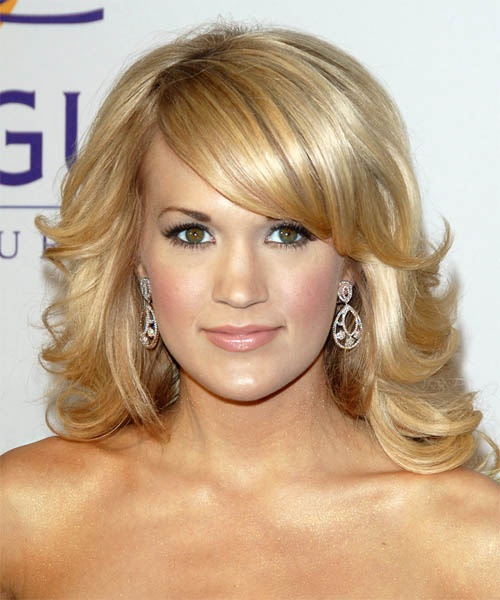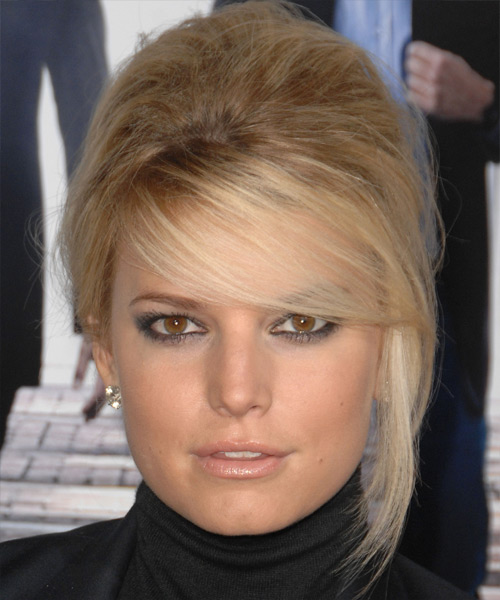 If you're unsure about bangs then starting off with side-swept bangs is the way to go. They are the most flattering type of bangs and will generally suit most face shapes and hair types. Side-swept bangs are also a good way to style your bangs if you've decided that bangs aren't for you and you want to grow your bangs out. Use hair gel and your blow-dryer to style your side-swept look (or check out our How to Style: Side-Swept Bangs style trend) into something similar to Carrie Underwood. Side-swept bangs also look just as good when wearing your hair out, half up half down or in an updo (as Jessica Simpson shows).
Mini Bangs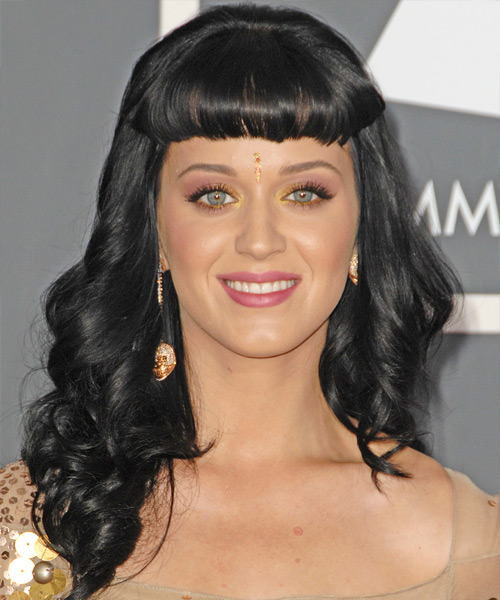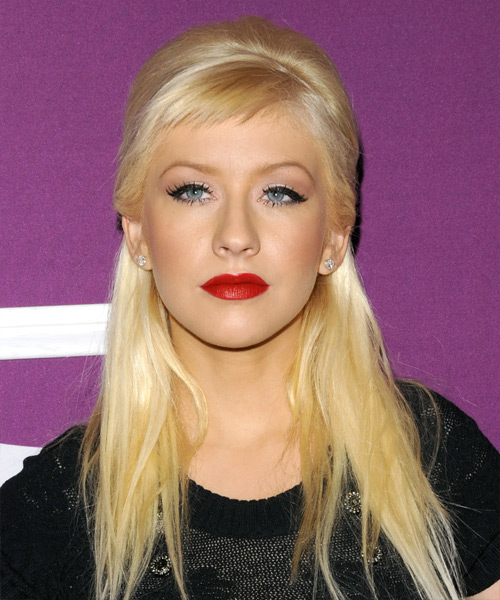 Definitely a look for the brave, mini bangs are the look to try if you love to show off your face. They add length and can give the illusion of height depending on how they're styled (if you don't want to add length or height to your face shape then steer clear). A set of mini hair straighteners will keep this look styled, either pulled down and rounded like Katy Perry, or off to the side like Christina Aguilera. For a finish that's a little funkier, run some texturizing hair styling products through your strands.
Middle Parted Bangs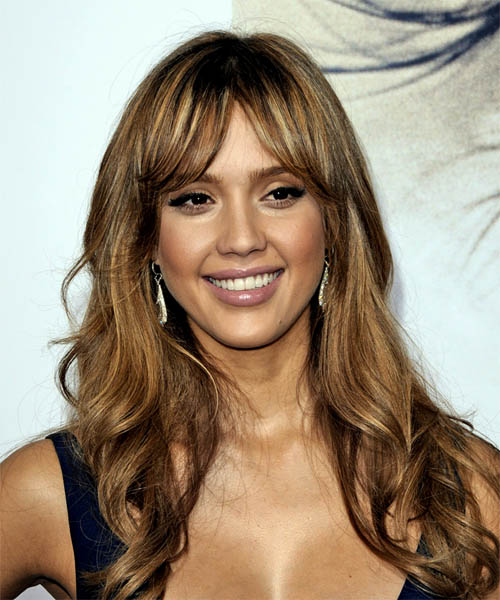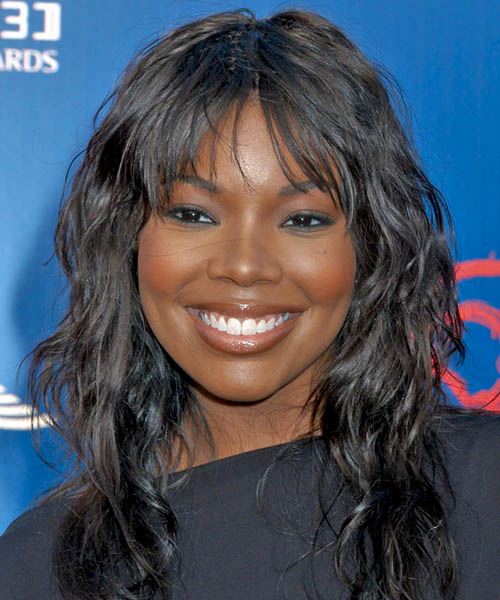 Another good way to style your bangs if you're growing them out is to add a middle hair part. A middle part adds vertical length to your face and is a great option if you want a look that doesn't completely block out your forehead but still provides some coverage. Middle parting your bangs will also keep your hair strands out of your eyes in a stylish way. Create a nice solid middle part with a pin tail comb and then use light hair products, such as hairspray, to keep your bangs in place but with the freedom of movement. This type of bang looks just as good with lots of strands (Jessica Alba) as it does with less strands for a lighter look (Gabrielle Union).
Curved Bangs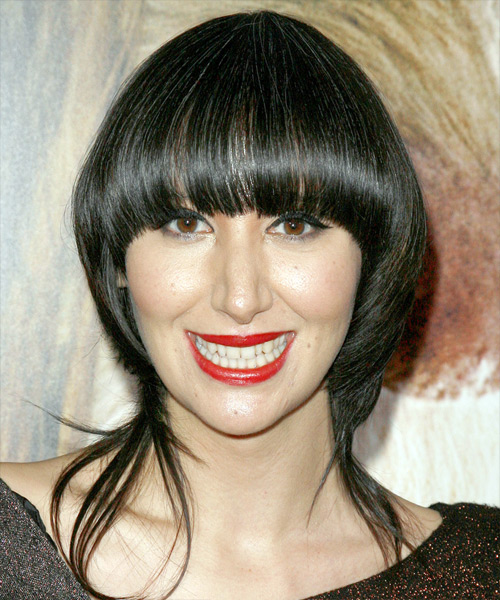 Not all bangs have to be super straight to make an impact. Adding curves to your bangs will soften angular or square faces and is a nice soft alternative to blunt bangs which can look a little too harsh on some face shapes. Also, the curve can keep your bangs out of your eyes if they've become too long in between salon visits. Use your hair straightener to curve the ends of your bangs or a small round brush and the heat of your blow-dryer to re-create the stunning full look of Karen O, or the more relaxed side-swept look of Rihanna.
Piecey Bangs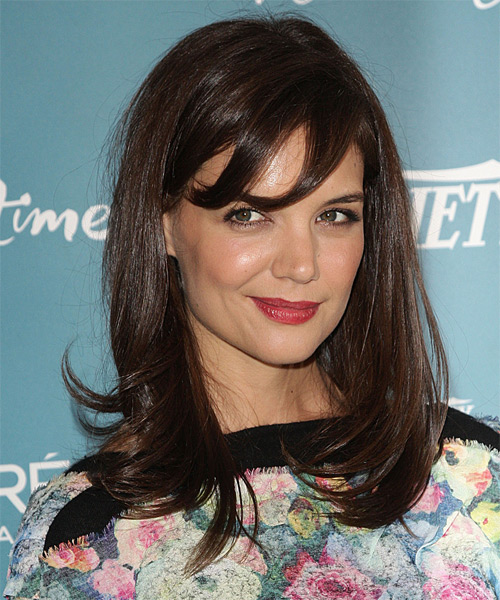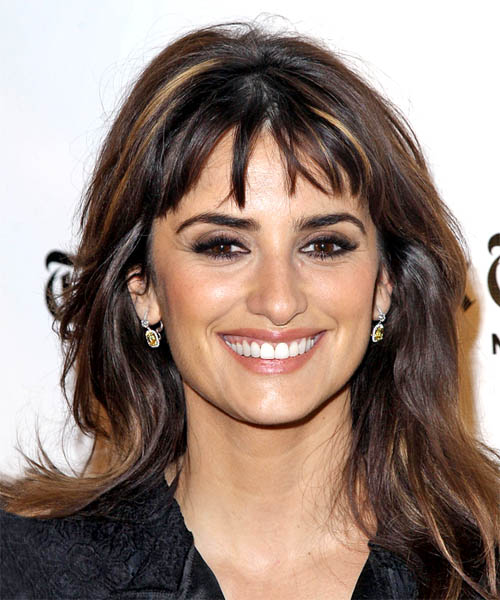 If you don't want to commit to bangs that will completely cover up your forehead then piecey bangs are a great option. They're good for thick hair types and can be styled easily with the help of the best hair products for your hair type. Piecey bangs are also great for softening up a strong or square hairline. Style them full and down across your forehead like Penelope Cruz to draw attention to your eyes, or side-sweep them as seen here on Katie Holmes to create softness.
To see how you'd look with any of these celebrity bangs, click on the images for a link to try the virtual hairstyle on your own photo or our model!