While there are always factors to consider when changing your 'do, the decision to go short, especially if you've always had long hair, should not been taken lightly nor should it be a daunting experience. So, to help you make the short style transition, THS has put together a few tips and hints to consider when going short.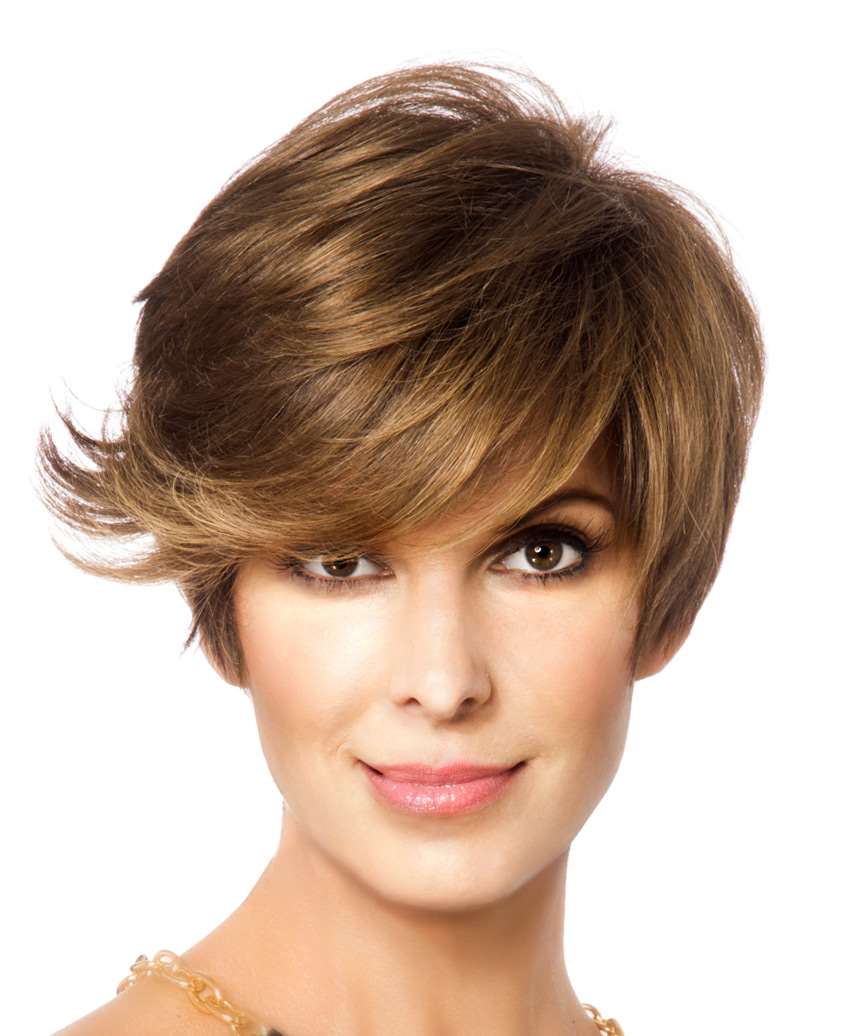 Before You Go Short
Matching your short 'do to your face shape is the easiest way to ensure that you end up with a style that will suit you. Those with an oval face shape can get away with any style, while square face shapes should avoid anything super short. Round face shapes will need something with height, length and side layers so that their hair can be styled forward, and those with longer face shapes will be safe with anything that isn't short enough to highlight a pointy chin. If you don't know what you correct face shape is, consult with your stylist.
Check Your Hair Texture
Make sure the type of short haircut and style that you want will work with your hair texture. Those with curls, for example, will need to consider if a short cut will make their curls pop out, potentially ruining the effect of their short 'do. Your stylist will be able to advise you of your correct hair texture, so be sure to ask.
Get a Preview
You can give yourself a basic idea of how you might look with a short hairstyle by pinning or pulling your hair back. Trying on a wig is another alternative, or better yet, upload your photo to TheHairStyler.com to see firsthand how you might look.
Know What You Want
Once you've decided to go for the chop take photos of hairstyles that you prefer, preferably with hair that is similar to yours, so that you'll end up with a style that closely matches what you want.
Talk to Your Stylist
Take your top hairstyle options to your stylist and discuss styling and maintenance to help narrow your choice down. Don't forget to talk about what you want and expect and ask if going shorter will achieve what you hope from your decision (a funkier look or an easier to maintain style). If you are still uncertain about taking the plunge after discussing the cut, go home and think about it.
Make Sure That You're Ready
The great thing about hair is that it does grow back so it won't be the end of the world if you're not exactly thrilled with your short 'do. It will, however, take a while for your hair to grow back. To avoid any regretful moments, make sure you are absolutely ready to go for the chop and then book your appointment.
Go Slow and Get Gradual Cuts
If you're not ready, or are still trying to work up the courage, go slow with gradual cuts which will take your hair shorter each salon visit. This way you can prepare yourself and build up your confidence.
After You Go Short
Find Out How to Style Your Hair Different Ways
As with any hair length, a short hairstyle will leave you with various ways to style your hair and lots of new options. Getting a versatile cut is the first step to achieving lots of different looks. The second step is asking your stylist to advise you on the best ways to style your new 'do. Once you know what styles you can achieve, try TheHairStyler.com's easy "How To Style" picture and step-by-step guides. We have 100's of short hairstyles in all different types of textures and looks.
Maintain Your 'Do
Don't forget that short cuts look their best when freshly cut and maintained so be sure to keep up with your regular trims and appointments.
What a Short Cut Will Do For You
If your hair is damaged, either from chemical abuse or lack of care, cutting your locks short will get rid of the damaged strands and revive your look with fresh new growth.
Short hairstyles are time saving hairstyles and will make it easier for you to wash, style and look after your locks.
If you have fine hair, the right type of short cut can make your hair look thicker.
Things to Remember When Going Short
If you have naturally wavy hair it may need a special cut to achieve the right result.
If your short cut decision is based on trying to regain some styling control, try a strong shaped cut that is closer to your current length first.
Get some layers. They allow versatility and will help you create various styles.
Don't expect the exact cut. A good stylist will tailor the look to your hair type and features and may make suggestions, such as adding or not including bangs.
Go shorter for the right reasons. If you're desperate for a change after a break-up, bad run of luck, or to prove something to someone else, try a smaller style change first, such as bangs or a different hair color.