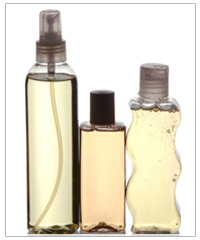 Supermarket shelves and salons are filled with shampoos, conditioners, hair treatments, hair colors and styling products that all claim to be the best for your hair. Short of trying them all to see which one really is the best for you, the easiest way to get through the hair product maze is to know as much about your own hair as possible and then to look for products that'll suit.
Aspects of your own hair, such as the length (short, medium or long), texture (thin/fine, medium or thick), hair condition (oily, dry, damaged) and what chemical processes your hair has been exposed to (hair color, chemical straightening or perming) will dictate the type of products you'll need to use so check labels to ensure they cater for specific hair needs.
To give you an idea on the types of products to look for, here are some quick tips about the best hair products for the most common hair types and conditions.
The best shampoo for fine hair is one that is oil-free and adds volume. Just remember to apply the shampoo to your roots only and the conditioner on just the ends to avoid weighing your hair down.
A dry shampoo will not only freshen up your locks on the days when you don't have time to wash your hair but will also give fine hair some bulk.
Volumizing mousse and styling sprays will add lift to fine hair.
Very thick or strong hair may need to use a leave in conditioner as well as a rinsable conditioner to keep hair hydrated.
Shampoos and hairstyling products with anti-frizz ingredients will keep thick hair manageable.
Curly/Wavy/Afro Hair
Afro hair will benefit from products that contain essential fatty acids as they act like natural hair sebum and will coat the hair and add nourishment.
Gel, texturizing creams or rich styling creams are perfect for adding definition to curly hair.
Styling creams, pomades and styling butters will keep kinky/wiry hair under control.
Styling mousse, gel and serums will tame waves.
Colored Hair
If your hair is bleached then a mild shampoo teamed with a strong conditioner will keep your hair in tip top condition. Adding a deep conditioning treatment once a week to your hair care routine will also hydrate and preserve moisture in your hair.
Look for color depositing and color saving shampoos for your specific hair color to brighten and retain as much color as possible.
Dry/Damaged Hair
Hair damaged by split ends can get extra care from an end repairing treatment and strengthening shampoo and conditioner.
For flaky scalps, dandruff shampoo used in combination with a normal shampoo will keep your flakes at bay and your hair healthy.
For dry or damaged hair use a mild shampoo and an intensive conditioner which contains keratin. Hair gloss or shine spray will help with fly-away strands and a hot oil treatment will inject some much needed moisture into your locks.
Frizzy Hair
Serums containing silicone are great for adding shine, fighting hair frizz and providing a protective coating against heated styling tools. Only a small amount is required. If your hair is fine or greasy then only add it to the ends.
Use a leave in conditioner as well as your regular conditioner for extra frizz taming.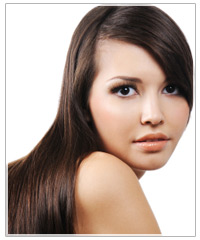 As a general rule, all hair types will benefit from a detoxing shampoo that'll remove any product build up. Product build up can weigh your hair down and dull your color so regularly giving your hair a clarifying clean is a must. All hair types should also use a heat protection product and a product that contains UV filters to protect your hair (and scalp) from sun damage.
By keeping these tips in mind the next time you're looking for a new shampoo or styling product, and by teaming it with your own individual hair characteristics, you should have no trouble at all finding the best hair products for your hair.
If you have any further tips or can recommend some products that have really worked well for you then be sure to let us know by leaving a comment below.