While the look you give yourself with your makeup should always be tailored to the occasion, there are some basic makeup tips that are handy to know which will ensure that you always look great with makeup, every time!
Makeup Tips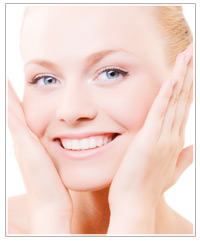 One essential rule that will go a long way to ensuring your makeup always looks great is to have skin that is well maintained and moisturized. A regular beauty routine will do wonders for the feel and look of your skin and will guarantee that your makeup goes on smoothly and stays on longer.

Smokey eyes can also be worn during the day. Just stick to a soft grey over your entire eyelid and then work it into your socket for definition and depth before blending the eye shadow into your lower lashes.

If your lips are color heavy then go for natural eyes with a sweep of neutral eye shadow and a light coat of mascara.

Apply your foundation with a damp sponge or foundation brush to ensure that your coverage is even.

If your eyes are large then you can make them appear smaller by applying your eyeliner to the inside rims of your lower eyes. If your eyes are small and you want to make them look larger then apply your eyeliner along the outside of your eyes.

Always match your makeup colors to your skin tone. It will ensure that whatever the look or occasion, your makeup is always suitable and flattering.

Black is not the only mascara color that can highlight your eyes. Try browns and blues too.

Master two looks. One for the day and one for big occasions or nights out...
Your day look can be as complicated as adding foundation, eye shadow, blush, lipstick, mascara and eyeliner. Or as simple as a light lip gloss on your lips and a coat of black mascara on your lashes.
Your night look could include blush, lipstick, lip liner, eye shadow, eyeliner, brow pencil, mascara and fake lashes (depending on the occasion). Or you can choose to highlight just your best feature (such as your eyes) or just to stick to classic red lipstick and smokey eyes.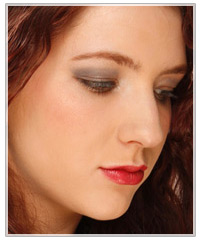 Remember that three shadow shades are all you need to create a great eye shadow look. The first shade just needs to be light and applied over your entire lid. The second needs to be a medium level of color to create contrast over your lower eyelid, and the third, a dark or eye catching shade, which can be added in the crease of your eyelid to pull your look together.

Always make sure that your makeup has been blended into your skin and that you can't see any tell-tale signs of where your makeup has been applied.

Use eyebrow pencils to define your eyebrows rather than brow powders. Pencils give a better finish than powders and can be applied more easily. Just remember to use light, feathery strokes when you're filling in your brows to try and imitate your natural hair growth.

The secret to great lipstick is an even application. Ensure your lips are free of dry skin and well moisturized and then apply your lipstick with a lip brush for the best finish.

A hint of blush can really set off your look. To make the most of your blush, apply it with a large brush if you're using a powder blush, or your fingertips if using a cream or mousse blush. It's also a great idea to learn how to use blush to contour your cheekbones.

A mascara look will pack more punch if you curl your eyelashes with an eyelash curler first.

Our final tip is to always remember that makeup should be used to enhance your features, and that the best finish of all is one where it looks like you don't even have makeup on – just a face that is full of a fresh, flawless, natural glow!
We hope these makeup tips will help you to create some gorgeous looks.