Although nothing beats getting your hair colored at the salon, being able to color your hair at home is a real convenience and quite a cost saver. It can be a little tricky, however, so to make sure you're getting the best results, give these home hair color tips a try.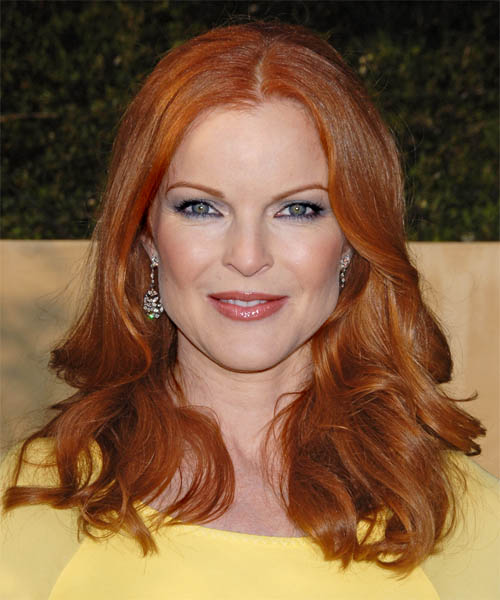 Prepare Your Hair
Make sure your hair is clean and well moisturized so it's prepared to take on some color. Before you add your color it's also a good idea to line your hairline with Vaseline to stop any color from staining your forehead.
Prepare Yourself
Before you even think of adding the dye to your hair make sure to read the instructions and do a strand test. A strand test is very important for making sure you aren't allergic to the chemicals in the dye and to confirm the hair color is what you want.
Prepare Your Bathroom
Or prepare whichever room it is that you're going to be doing the dyeing in. Use plenty of old towels to line the floor and any counter tops because the dye can get messy and will stain anything that it comes in contact with.
Prepare Your Tools
To pull off a decent job yourself you'll need to start with the right tools. These include, sectioning clips, a tail comb, a hand held mirror, and a timer. Use the sectioning clips and the tail comb to divide your hair into sections, the hand held mirror to make sure you've reached all of your hair, and the timer to keep track of how long you need to leave your dye to process.
Now that you've got your prep work done, all that's left to do is apply your hair color!
Choose the Right Color
Remember that the shade on the box may not be the color you end up with. If you're in doubt, don't pick a shade that's more than two shades lighter or darker than your natural color. To give you an even better idea of what color will be right for you, take a look at our article: "Hair Color That's Best for You."
Apply Like a Professional
For a good result, start applying the dye from the back and work forwards towards your face. Apply the color evenly and only where it's needed. For example, if your roots only need a touch up then just apply the color to them and then apply the color to the rest of your hair for the last 10 minutes of the processing time. This will make sure your overall color is the same but that the dye was only added where needed.
Finish with Care
Once your dye has been applied for the required time, gently rinse with water and keep rinsing until the water runs clear. A home hair color kit usually comes with a color lock treatment or special conditioner, so remember to apply it for some extra pampering for your hair.