If you're a glasses wearer you'll know that it's not always so easy to pull off a fabulous hairdo, especially if you are constantly taking your glasses on and off (which messes up your strands) or trying to keep your hair away from your frames. There are, however, a few hair tips and tricks that you can learn to make pulling together a style with glasses easy.
The Haircut: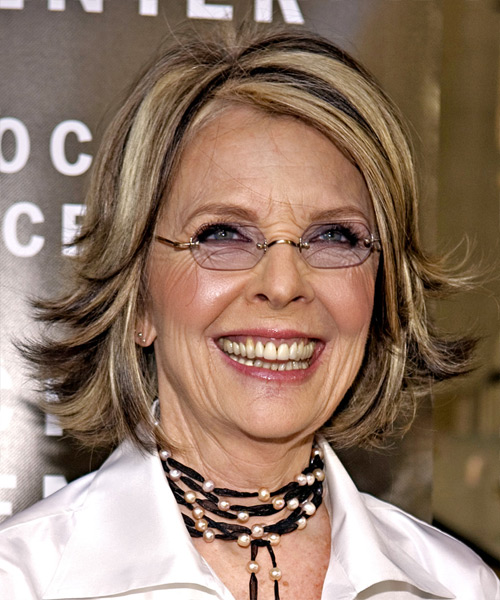 If you don't wear your glasses all the time, but do wear them during the day for work, don't forget to take them when you visit your hairstylist. That way you can ensure that your haircut is going to complement your glasses.
For a soft frame - try a bold look
For a bold frame - try a soft look
Got a fringe? Keep it well maintained. Fringes teamed with frames can make for a fabulous style; just make sure to keep the length above your glasses for a well kept look. Bangs go best with light frames so avoid glasses that are too large or frames that are very heavy looking or dark.
The Hair Color:
If you like to keep your hair color the same basic tone, try selecting a frame that will match with any hues or which will complement and play off your base color.
For brown hair try metal or dark frames.
For blonde hair try transparent or very light frames.
Redheads can get away with virtually any color except for white or yellow.
The Hairstyle: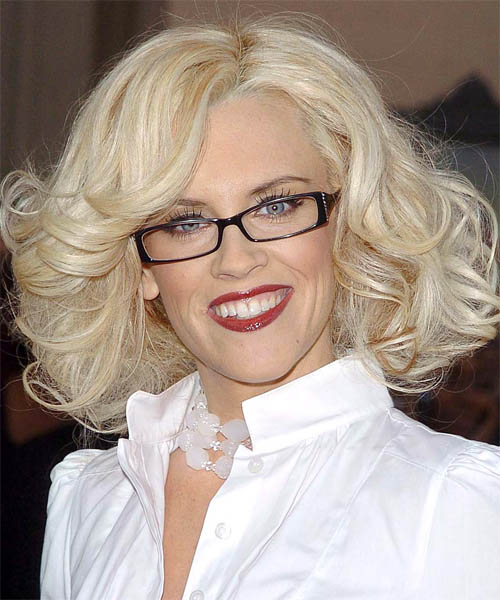 When it comes to styling your hair for glasses, make sure that you keep any hairdos in balance with your frames. Any styles that require volume or pull your hair away from your face, such as a bun or a ponytail, will need to be kept aligned with the extra focus that wearing glasses can draw to your face. You can also use your glasses to divert attention from your hairstyle or draw attention to it. Teaming large and brightly colored glasses with a sleek bob hairstyle will give a completely different feel to your look than pairing the same hairstyle with smaller glasses that will blend in.
Glasses should compliment your hairstyle and the frame should be matched to the strongest element of your style.
Short hairstyles are the best kind of styles to use to show off your frames.
Almost any hairstyle that pulls the hair off your face will go well with any set of frames.
Blow-drying and styling your hair to the side will keep your hair out of the way and away from your frames.
A side hair parting is great for complimenting square shaped glasses.
Match Your Frames To Your Face
Glasses should contrast with your face shape and the frame should be centered with your eyes and at the right scale for your face.
Match Your Frames To Your Hairstyle
Wide Frames Avoid: Hairstyles with a lot of hair volume on the sides. Try: Hairstyles with height on top. Chunky, textured bangs. Long length ends with no volume. Short hairstyles with strong vertical lines.
Large Frames Avoid: Long hairstyles that have low volume. Straight hairstyles. Short, impish hairstyles. Try: Proportion hairstyles. Long layered hairstyles with extra volume on the sides.
Small Frames Avoid: Hairstyles that box in the facial features. Try: Short cropped wavy hairstyles that highlight the face or long blunt cuts.