For the ultimate head turning hair color you just can't go past the appeal of a red hair color. And it seems like the world agrees with many big name celebrities, magazine articles and hair trend alerts heralding red hair is the color to have right now!
Red hair coloring will make you look striking, captivating and daring. It demands attention and stirs emotions. Red hair is not only an eye-catching color, but since scientists are predicting that natural red heads are getting increasingly rare, coloring your hair red will also increase your aura of individuality and mystique.
So if you're thinking of making the switch to a red-toned hue, or if you already have red locks and want to update your look with a fresh and exciting color boost, then these red hair color ideas should provide some great inspiration!
Light Red Hair Colors
While red is a great color for creating a memorable look, not every red hair color needs to be in your face or extremely bright to grab attention. Light red hair colors that come close to a natural red hair shade can be a very flattering, as these great examples show.
Medium Red Hair Colors
For a more medium tone of red, try something similar to these three red hair colors which will create a color that will add depth, hair shine and movement to any haircut.
Dark Red Hair Colors
For a red hair color that that is deep and intense, dark red is the only way to go. A dark red hair color will add a fantastic hue to your hair that, depending on the color chosen, can change in different lights to create a surprising and interesting finish for your hair. To keep a color like this fresh check out our Stay Fresh Hair Color blog for hair tips.
Bright Red Hair Colors
Red is one of the few hair color choices that really make a solid impact. By choosing a bright red hair color you can create a look that can make you the centre of attention, or provide a unique and individual look. Keep it fabulous with color depositing shampoos and color retaining hair styling products.
Celebrity Red Hair Colors
When a celebrity changes their hair color to red, or red tones are all the rage on the red carpet, then you know that it's a color trend worth paying attention to. Debra Messing (pictured right) is the queen of dark red colors, while Mad Men actress Christina Hendricks (left) promotes fiery locks on the small screen. As for being the poster-child for bright red hair, it has to be Rihanna (middle) and her red hair color change!
Red Hair Coloring Tips: Your Skin Tone and Hair Color
Before jumping in and coloring your hair red there are a few simple things you should bear in mind about your skin tone and hair color. I've summarized them below, and for more information see the following articles: "Hair Color: Two Rules for Success" and "Choosing Your Skin Tone and Enhancing Your Hair Color."
Red hair coloring works well on those with a warm skin tone category. That's because red hair color is itself a warm tone and warm skin and hair color complement each other.
Red hair works on cool skin tones too. For example, a ruby red base with fire engine red highlights is a great choice for a fair-cool complexion. (Always ask your colorist to work with your natural undertones and you should be able to find a red shade to suit you).
If you're thinking of coloring your hair red (or any color for that matter), it'll look better if you stay within 3 or 4 shades of your natural hair color. The reason: so the red coloring doesn't fade too fast. For example, spice up dark hair with burgundy colors, or light brown with flame or auburn.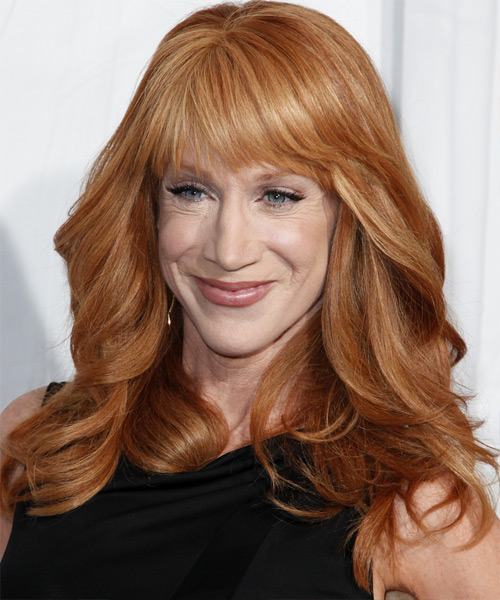 Red Hair Coloring Tips: Shades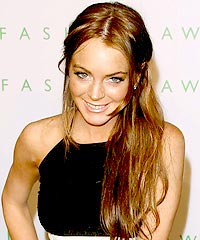 Coloring your hair red is great fun, especially because there are so many shades to choose from. Talk to your stylist about coloring your locks one of the following shades:
A warm red that's a little bit lighter than your natural shade will give you a nice glow.
If you're a natural brunette try a rich ruby red color. This shade is quite high maintenance, but it's also extremely eye-catching.
For fair complexions and green eyes a true copper (orange tone) looks very sophisticated.
The brightest, most daring red is fire engine red. It'll look especially great if you have quite pale skin and blue eyes.
Red Hair Coloring Tips: Maintenance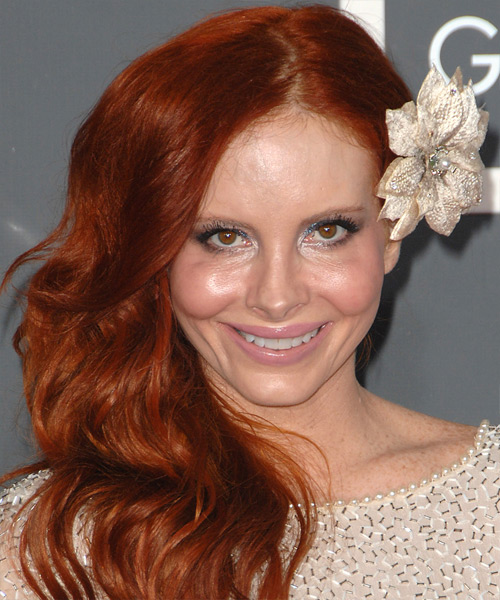 Coloring your hair red requires the same hair care maintenance as coloring you hair any other shade, but there are some special things to bear in mind too:
If you're choosing a permanent hair color, allow 2 weeks for it to settle (for more advice about permanent, semi-permanent and tints, see: "Hair Color That's Best for You: Semi-Permanent, Bleach or Tint?").
Permanent hair colors fade quicker than others because their pigment size is smaller. For this reason a red semi-permanent is a good choice because they're more vibrant, less damaging and will wash out over time.
After coloring your hair red, use hair color protecting products and stylants with UV filters. Pigmented shampoos and conditioners are also a good idea.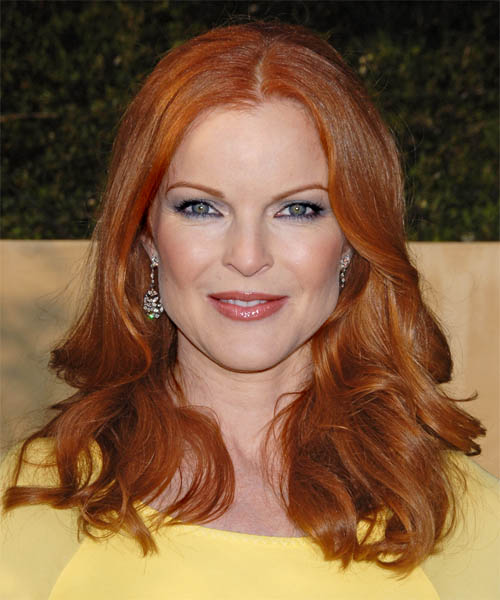 Coloring your hair red is a daring move (up there with platinum blonde hair) that'll turn heads and boost your aura of individuality. Red hair color gives off impressions of passion and excitement. Consult with your stylist first to find a shade of red that suits, and with regular maintenance you'll look red hot.
Let us know what you think about these red hair color ideas by leaving a comment below.