Finally, beach season has arrived and now it's time to find the best hairstyles for the sand and surf. The best beach hairstyles are carefree, easy and sexy, and will let you tan, swim or surf with ease. The main trick is to find a hairstyle that can withstand the elements of water, sun and wind. These elements can easily turn a hairstyle from beachy to bummed out in minutes. So if you've got the perfect bikini and shades ready to go, all you need to do is to find the perfect hairstyle and you are set! Check out these cool summer 'dos below and try them out on your next beach adventure.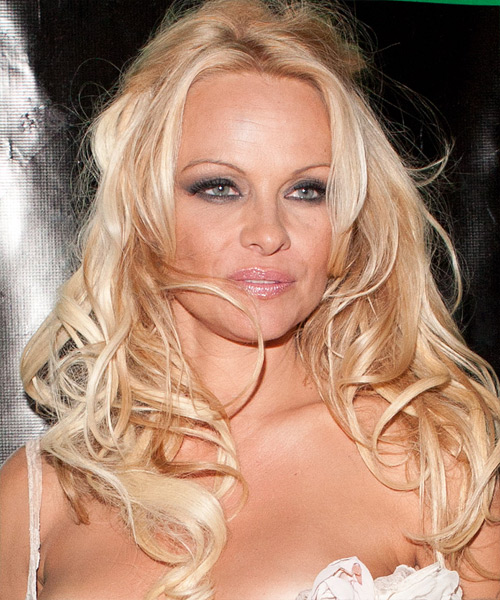 We have given you a few examples for all lengths of hair. It is important to keep in mind that you need to find a style that is not only going to withstand being on the beach all day but you also need to choose a style that is going to suit your face shape as well as your personality. You also need to remember that you need to take into account that there is not always shade for you to sit under on the beach. With that being said; you are going to need to find styles that can suit sunglasses.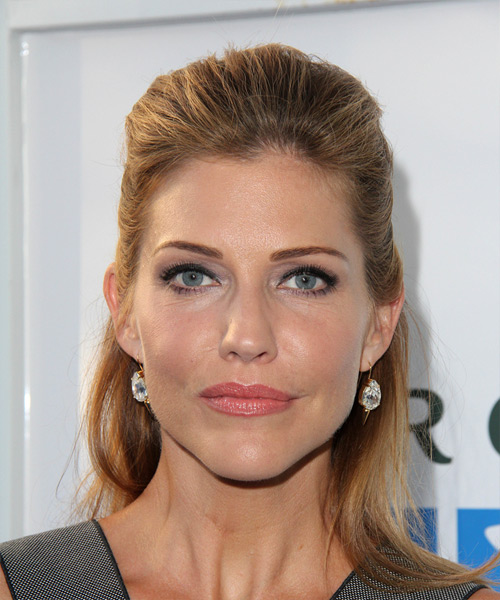 Things to remember before styling your hair for the beach
If you're going to wear a hat make sure that you style your hair around the hat. Choose a style that has curls from the mid length of your hair so that you can clearly see the style.
You do not want to spend a lot of time styling your hair before you go to the beach. Choose styles that you can do easily and that won't take you a long time. You can place curlers in your hair the night before and take them out before you go on the beach.
You want to make sure that sunglasses are going to suit the look.
If you have long hair, you want to have the option of stying your hair up during the day without losing too much of the style in case it starts to get too hot on your neck.
The sea air is going to cause your hair to go back to its natural texture. Find a style that is going to highlight your natural hair texture. That way you do not have to worry about the style going wavy or straight when you're on the nice, hot sand.
Do not apply any oil products to your hair! The oil will heat up and cause your hair to burn in the sun. If you do by mistake use an oil before you go to the beach, treat your hair with a hair mask and moisturiser so that you can restore your hair's natural oils and get it healthy again.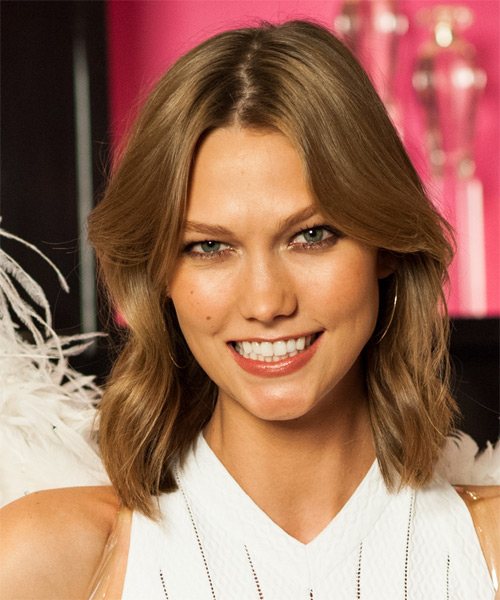 Karlie Kloss is ready to hit the beach here with her loosely waved medium length hairstyle. This is a simple wash and go hairstyle that women with natural waves can flaunt with ease on the beach and the best part is, it gets better the more windblown it gets! To get this look, wash your hair and then spray with a UV protective to prevent drying. Then add a bit of mousse or curl booster and let your hair do its thing. Finish it off with a spritz of hairspray or sea salt spray to give it some texture. This hairstyle is also easy to tie back into a cute chignon if you want to go for a swim.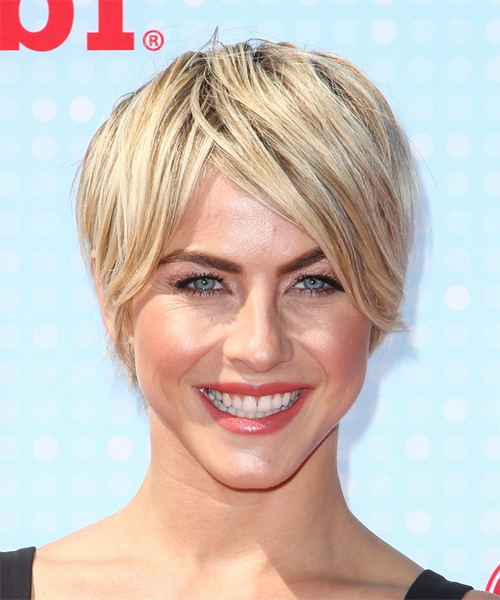 Ladies with shorter hair will look amazing in Julianne Hough's piece cropped blonde 'do, as seen here. This hairstyle has tapered sides and back with longer layers on top that have been cut with jagged layers. The key to styling this hairstyle for the beach is to use a thick styling paste or wax to get this gorgeous piece look. For those days that have an extra strong wind factor, or if you simply want your hair off your face in the heat, use a headband to sweep the hair back off the face for a sporty look.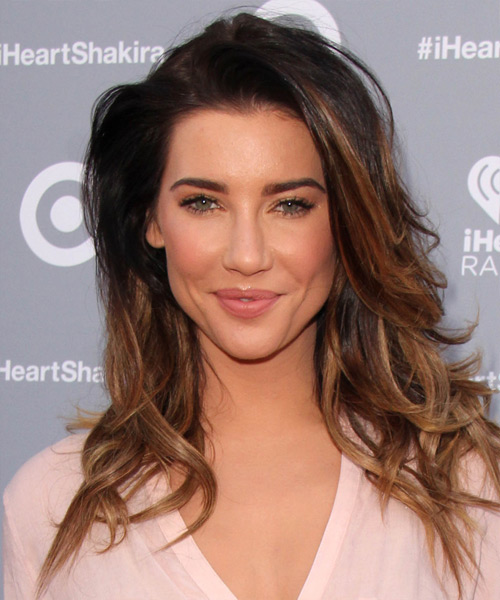 If you have long hair, check out Jacqueline MacInnes Wood's gorgeous beachy waves here. This is the ultimate beach hairstyle that looks great down, or pulled back into a messy ponytail. To get this look, use a curling iron or wand on randomly chosen sections of hair, wrapping the section mid-length around the barrel and leaving the root and end pieces out. Use a comb to tease the roots and mid lengths to give it that windblown look before you even hit the beach. But before you go, use some styling wax to create some texture throughout and of course, a UV protective spray to protect your tresses from the harsh rays of the sun.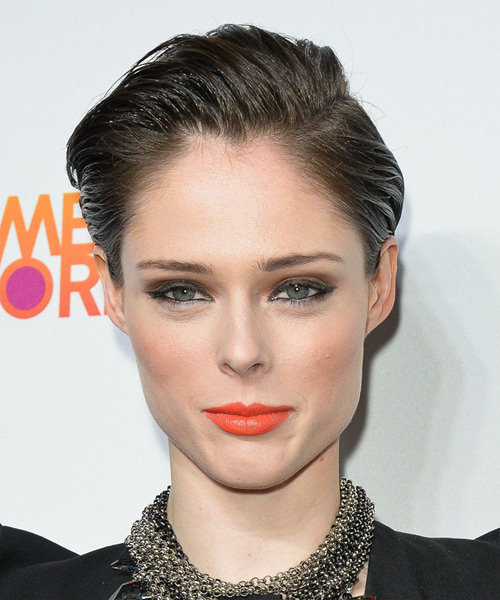 If you have short hair then another great option is the slicked back wet look hairstyle. This only takes minutes to do and looks chic for the beach. Simply comb gel through your hair creating a part and styling the hair away from the face. Or, forget the part and slick it straight back from the hairline for a different look. Whatever you choose, make sure that it suits your face shape and at the same time, make sure that you are not using a product to sleek your hair that is oil based as the oil will cause your hair to get very hot and burn.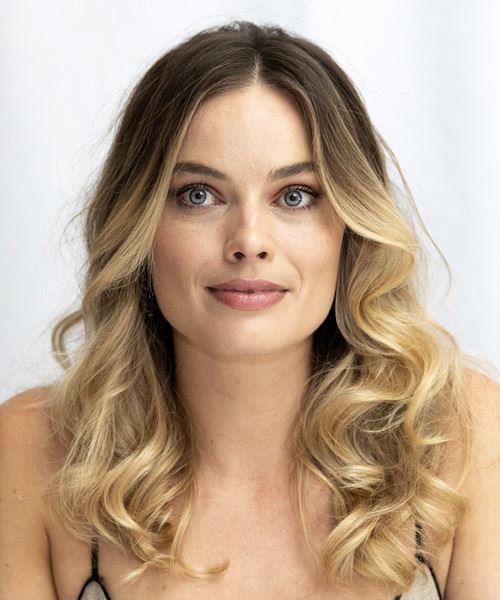 Margot Robbie is rocking a hairstyle that is perfect for the beach! The nice thing about this style is that it will not take you long to style in the morning. If the curls start to drop while you at the beach it will not be a problem as the curls will turn into a more wavy kind of look which will still look stunning! I love this style for the beach because you can wear a hat with this look so you can protect your scalp as well as your facial skin. You can use a bit of hairspray in the morning to lock in the curls if you want but you do not have to.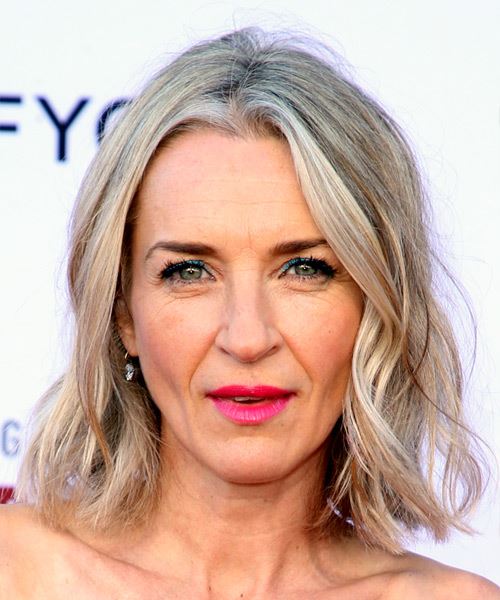 Ever Carradine is showing off this easy going hairstyle. The bob is a lovely length for the beach as it is not too long so it won't get hot on your neck but at the same time, it is long enough so that you can feel the sea breeze through your hair. Your sun glasses will suit this look which is a bonus in my eyes and there is not a lot of styling to do at all. All you need to do is curl the front ends of your hair and a few pieces at the back and you are good to go! If you have straight hair, this straight hairstyle will also look amazing.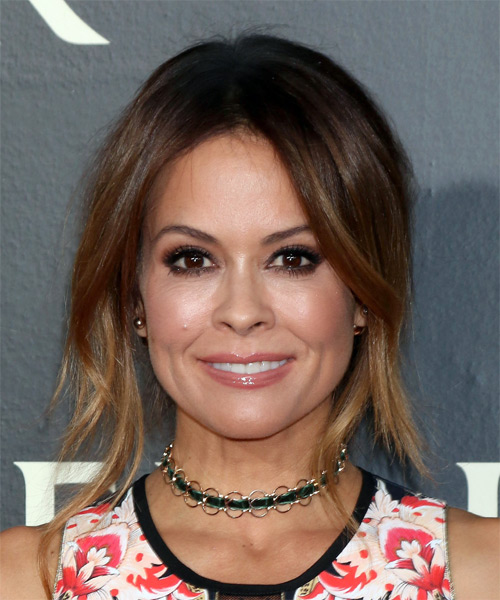 Brooke Burke is rocking an up-style. I love this look because it shows that you can tie your hair up so that it is not hanging on your neck all day but at the same time, if you allow some pieces of hair to fall out of the ponytail, you can frame your face nicely at the same time. The pieces of hair allow her to create the illusion of an oval face shape. This style is ideal for people who have straight hair, but you can also have wavy hair. The waves will look lovely with this hairstyle.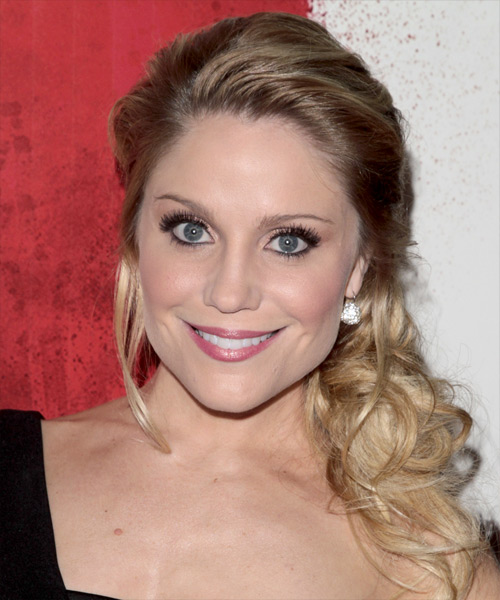 Virginia Williams is showing off this side-swept pony! If you have curly or wavy hair, this is the style for you! All you need to do is place your hair in a nice side-swept ponytail and you are good to go. If you want, you can curl your hair a little bit before so that your curls have more definition and volume. As you can see, the one piece of hair that is sticking out on the opposite side of the pony, is framing her face. This is the finishing touch so you can tie this whole look together!
What can you do if you do not want to style your beach hair?
If you do not want to spend time in the morning styling your hair for the beach, you can still create a lovely hairstyle without any effort what so ever...
All you need to do is wash your hair without shampoo or conditioner. Apply some mousse to your hair and allow your hair to air dry. This is going to give you that natural wavy beach hair that you see a lot of people styling on their beach days. It is easy to do and does not take you long at all.
How to maintain and look after your beach hairstyle
Ensure that you do not use too much product in your hair as the product will cause the sand the stick to your hair and that is not fun.
Make sure that you choose a style that you do not mind getting wet. After all, you are at the beach.
When you are the beach on a windy day, you can cover your hair with a light scarf so that you can still see the style but you do not have to worry about the sand.
Use protective hair products that are going to protect your hair from the sun and the heat.
On a very hot day, make sure that you cover your head so that you do not burn your scalp and cause damage. You can wear a scarf over your head, a hat or bring along an umbrella to protect your hair as well as your skin.
After your day at the beach, you might feel that your hair has become a bit dry. This is normal. All you need to do is wash your hair with shampoo and conditioner. If it still feels a bit dry after that, you can apply a hair mask to help your hair feel soft and healthy once again.
During summer, you may need to cut your hair more often as the sea air can dry out your hair a bit. So get your hair cut once every 4 weeks or so to ensure that your hair looks healthy throughout summer.
As you can see, there are lots of options out there for you to choose from when it comes to styling your hair for the beach. You want a style that is sexy, easy and shows off your natural hair texture. You want to keep your hair protected from the sun as well as please do not forget to use lotion on your skin as well. You do not want to have gorgeous looking hair and a red lobster face and body due to the sun. You should be reapplying your sun lotion every 2 hours or so to ensure that your skin does not burn.
If you have burnt your skin or your scalp, all you need to do is apply some aloe vera gel to the burnt area. This is going to help soothe the skin as well as heal it so that you do not peel as much. You might get a bit of dandruff after so make sure that you use dandruff products to help you deal with it.
Whatever style you flaunt at the beach this summer, don't forget to protect your hair from the sun and invest in some UV protect styling products.
The images we have given you above are just a few options that are out there for you to choose from. You can use our site to help you find a style that is going to suit your face shape as well as your personality. And the best part... you can use your own picture to do so!
Now go out there and flaunt your beach ready hairstyle... Happy beaching!