If you were born between April 20 and May 20, then you are luckt to be born under the earthy, romantic and stubborn sign of Taurus. Just like the bull, Taurus women have their feet firmly planted on the ground. They love nature, material abundance and family life. But, don't get them upset or else you'll quickly find out where the saying "like bull in a china shop" comes from! While it is true that natives of this sign are loyal, affectionate and darn good with money, on the downside they are known for their short tempers, stubbornness and on occasion, their downright laziness! Once they get comfortable somewhere, chances are they won't move unless they absolutely have to. This goes for their physical surroundings as well as their relationships.
When it comes to appearance, Taurus women have noticeably gorgeous skin, large gentle eyes with long lashes, sensual lips, buttery voices and super-shiny hair. The face tends to have the appearance of strength, sturdiness and balance. Overall, Bull women have very pleasing facial features, usually with a rounded or wide nose. Like most earth signs, Taurus women love high quality goods and luxury brands—they will be physically uncomfortable in cheap clothing and likely break out from drugstore brand beauty and makeup products. By nature, Taureans are sophisticated and obsessed with aesthetics so their hair, clothes and makeup will always look immaculate—just look at celebrity bulls like Barbra Streisand, Christina Hendricks and Jessica Alba and you will see the quiet yet sensual beauty that emanates from this star sign.
These women are the "earth mothers" of the zodiac and exude a calm femininity through their hair, makeup and clothing. Since Taureans are robust beings, their hair tends to be strong, healthy and shiny, with the majority of Bulls having some curl or waves in their hair. Most will have some sort of a cow lick in the hairline too. Often, there will be a lock of hair that will fall in the centre of the forehead, no matter how hard the bull lady tries to style it otherwise. Hairstyle-wise, Taurus ladies like to stick with classic 'dos and rich, luxurious colors.
If you want to make the most of your Taurean beauty, take inspiration from the following celebrity bull women and find the best haircut to show off your gorgeous features.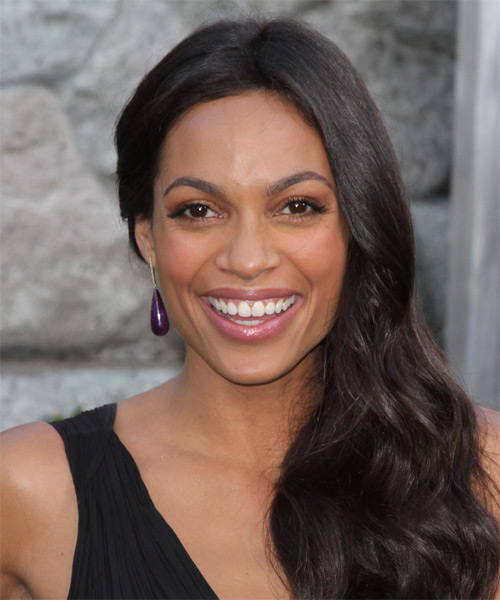 Taurus Rosario Dawson makes the most of her locks with this simple wavy hairstyle that will suit Bull women nicely. Being an earth sign, these ladies love classic styles that are simple and elegant. Rosario 's shiny dark brown locks have been curled and then brushed through for a soft silky finish. Bull ladies are extremely tactile, so soft 'dos are the way to go (you won't likely find a Taurus lady who likes stiff, overstyled 'dos). To keep their hair looking shiny and healthy, Taurus ladies should invest in some high quality products for their locks.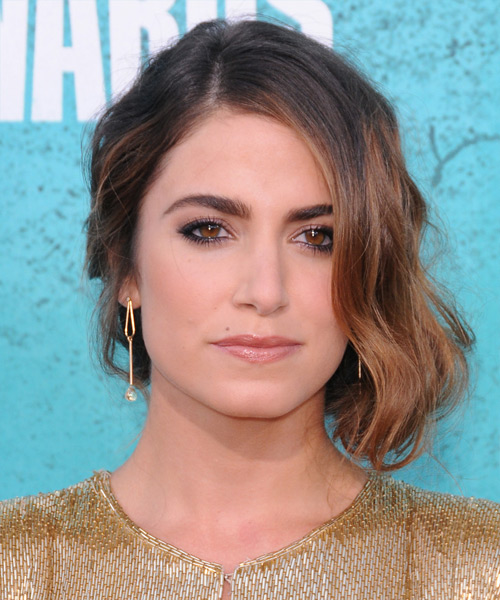 Nikki Reed is wearing the ideal up-do for a Taurus here—feminine, elegant and soft. As mentioned, these ladies shy away form harsh, tight hairstyles so this loose roll is perfect for an evening out. To get this look, add waves to your hair if you don't have them naturally and then roll the hair up towards the nape of the neck and pin it into place. Make sure to leave some soft layers out around the face for the perfect finish.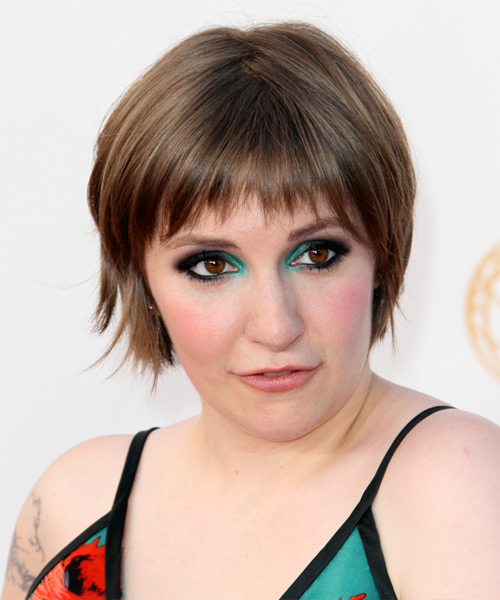 Lena Dunham knows how to keep the focus on those large eyes and clear skin with this gorgeous layered short 'do. Lena's hair looks soft and feminine thanks to all of the layers throughout. This hairstyle is perfect for all of the no-nonsense Bull ladies out there who prefer a short wash and go hairstyle that makes the most of their features. Lena's colour looks especially lovely here, with a soft brown base and subtle blonde highlights throughout.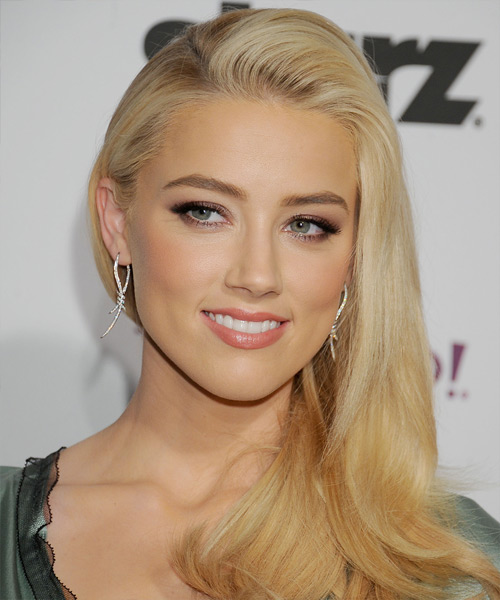 Amber Heard represents all of the blonde Bull ladies out there. Amber looks svelte and sexy here in a simple long hairdo. Amber's hair has been curled at the ends, giving it some volume and bounce, but overall her hair is soft and straight with a flipped over fringe. Bulls aren't into fussy hairstyles, so this sleek silky 'do will work well for them for a variety of occasions. When it comes to the colour, Taurus ladies look great in wheat and golden shades of blonde, as seen on Amber here.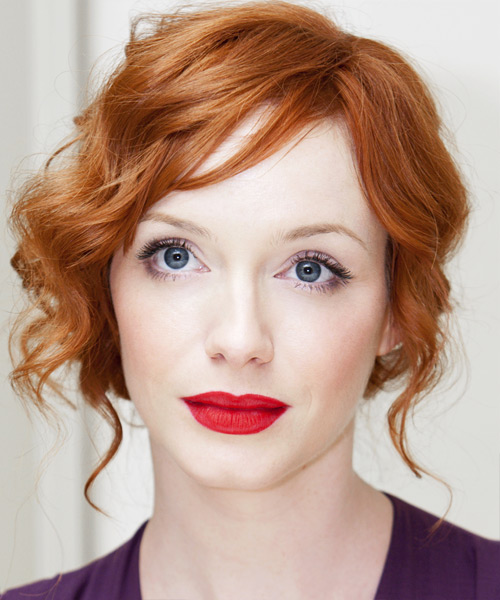 Christina Hendricks is a classic Taurus- just look at that radiant skin, large soft eyes and softly waved hair. She also has the classic Taurus strand of hair that falls in the middle of her forehead. Christina is working with her naturally wavy hair here, leaving some soft tendrils down to frame her face while the rest is swept up and pinned at the back. This is a gorgeous, classic hairstyle for the Taurus girl.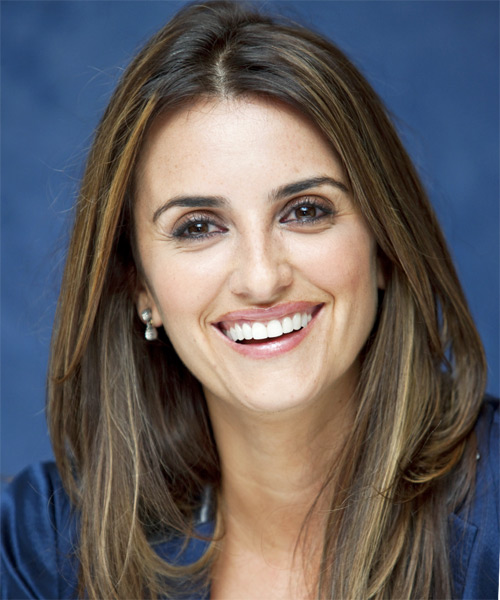 Penelope Cruz is another bull who always looks fabulous. Here, she is working a classic sleek hairstyle that shows off her glossy (and very thick!) brunette locks. This is a great look for Taureans who work in a corporate environment, which is very common for this sign (many tend to be bankers, lawyers and business professionals, for example). Penelope's hair is naturally wavy, and this cut would also work well with her natural texture if she didn't feel like blow drying it straight.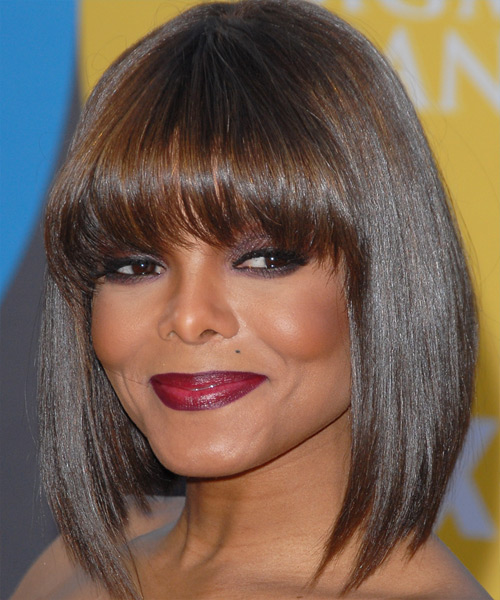 Taurus lady Janet Jackson knows how to bring out her bull beauty here, with this soft and chic bob. Taurus women usually look stunning with bangs and Janet is no exception. Her cut is a classic bob that gives her a timeless yet modern sense of style—just how Taureans like it!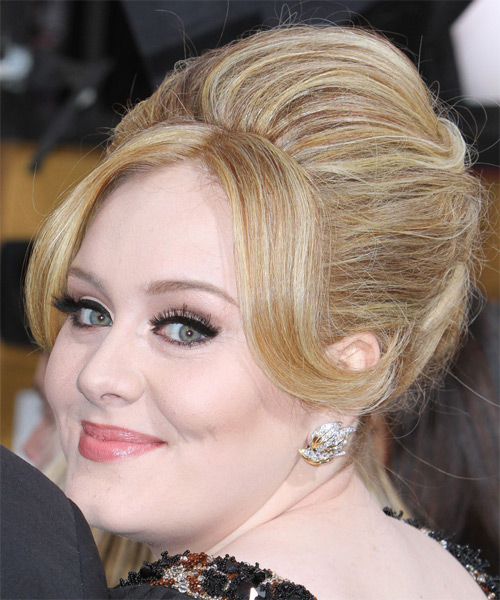 It shouldn't surprise anyone that Adele is a Taurus with that deep, soulful voice and radiant complexion! Adele is a fan of vintage hairstyles from the Sixties, especially high volume ones like this beehive 'do. Taurus women don't usually stick to vintage looks, but when they do, they are styled to perfection. For example, you won't see long, unkempt hippie style Sixties hair on a Taurus, but they will try out sophisticated looks from the same era, like Adele's bouffant.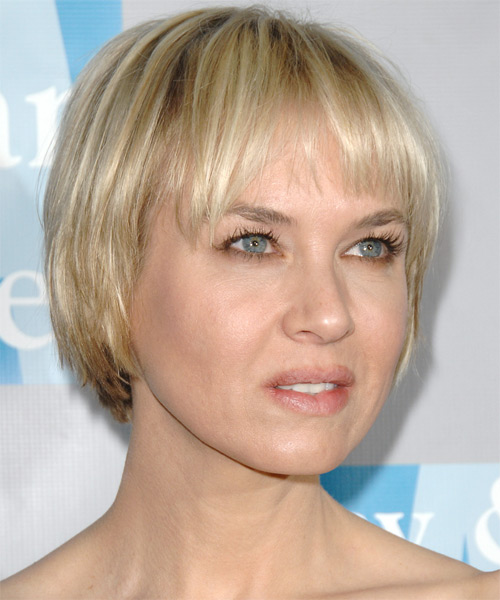 Renee Zellweger is one Taurus woman who knows how to work short hair! Sometimes with bangs, sometimes without, Renee's bob haircuts are always tapered nicely at the ends to give a soft, round silhouette. This haircut particularly suits her face shape as it shows off her cheekbones and lovely Taurus neck.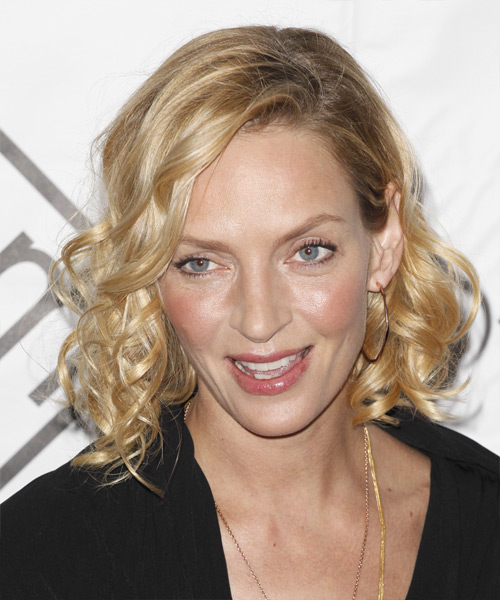 Uma Thurman's glowing skin and large features perfectly suit her curled shoulder-length bob. Taurus women never want styles that are too "out there", instead they prefer classic looks that are sophisticated and simple. This bob has hair layers added throughout, with a deep side hair part— it's elegant and timeless, and a great option for Taurus women who want a medium-length cut.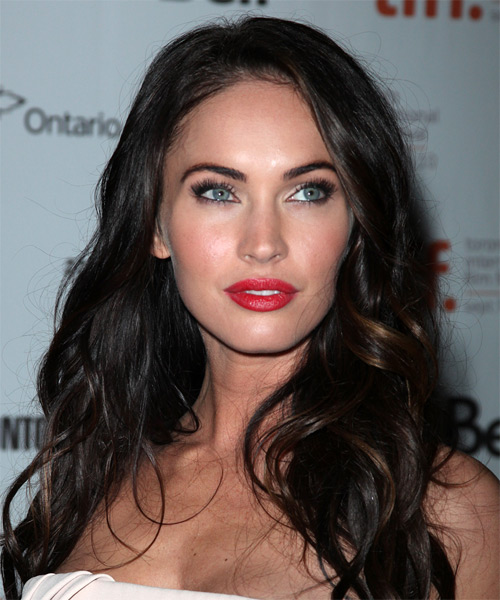 For a long Taurus 'do, copy Megan Fox and add large curls to your hair. Fox's hair has long layers from the chin down, which have then been curled with extra large hair rollers and loosely tousled for a super-sexy look.
As you can see, Taurus ladies are easy to spot with their luxurious and silky hair, large eyes and amazing complexions. As a Taurus woman, you certainly have a great canvas to work with when it comes to your hair and beauty. And, there are so many fashionable Taurus women in Hollywood that you will always have a steady stream of looks to grab inspiration from…if you're not too stubborn to change up your current look that is!