One of the most popular short hairstyles is of course the pixie haircut. Why? Because it's cute, feminine and flattering.
The pixie cut can work for almost anyone as long as your face shape and hair texture is taken into account. This look generally works best on oval face shapes and fine hair, but those with other face shapes and thick hair can still sport a pixie as long as the look is adapted to them. To give you an idea, take on board these face shape tips and pixie haircut ideas.
Oval Face Shape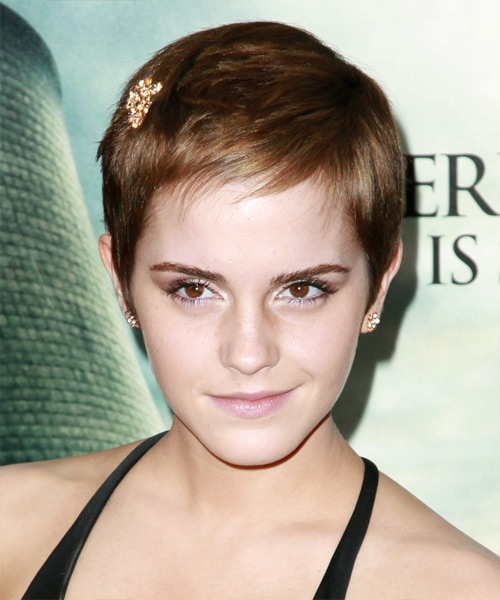 Only ultra short pixie haircuts will work on oval face shapes. If your face shape isn't oval then consider bangs or longer hair layers throughout your cut to make it work with your face shape. If it is oval, then give this super short 'do from Emma Watson a try.
Heart Face Shape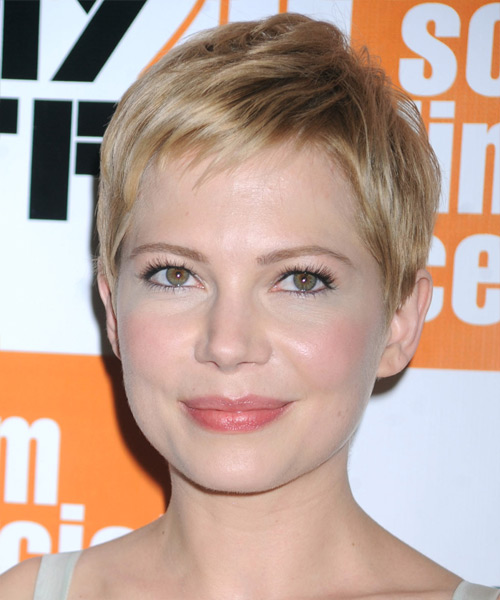 If your face shape is heart, avoid excessive hair volume in the crown area, but ensure your short pixie cut does have some height so that you don't make your short face look even shorter. A great choice is the more classic looking pixie hairstyle as seen here on Michelle Williams.
Round Face Shape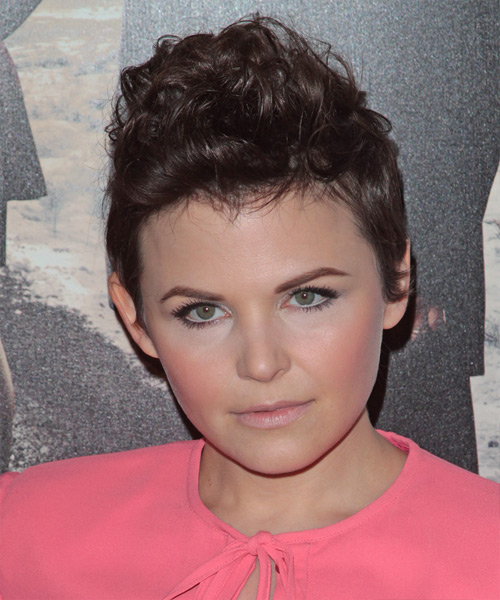 Round faces who want to try this look should opt for a pixie that does have some volume in the crown area so that you face will appear narrower. A versatile cut like the one seen here on Ginnifer Goodwin has a long layered top section that allows you to backcomb your hair up, or wear it down across your forehead to minimize the roundness of your face shape no matter how you style your hair.
Square Face Shape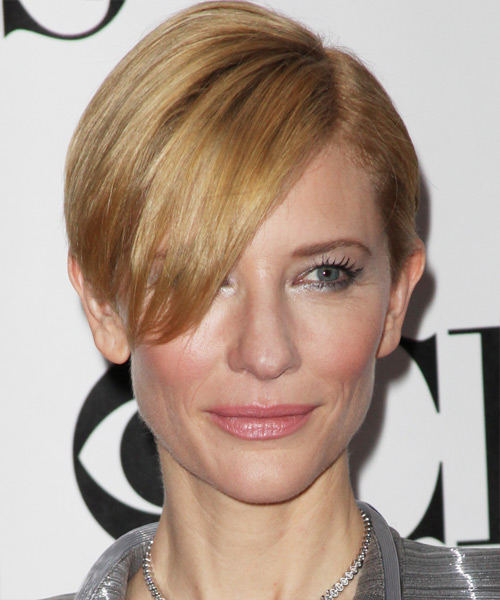 Square face shapes will get a great pixie result with wispy bangs, light layers or any cut that has soft edges so that your angular jawline doesn't look so harsh. This pixie option from Cate Blanchett is a great example and puts height and light, carefree locks in all the right areas to balance a strong face shape perfectly.
Oblong and Diamond Face Shape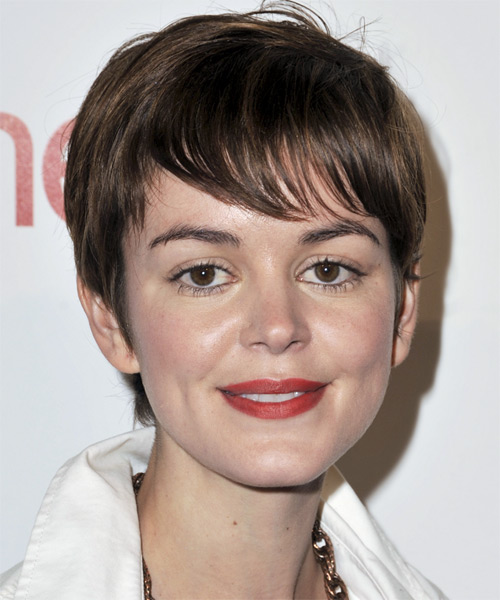 Those with an oblong or diamond face shape can cut down on some of the height their face shape is known for by choosing a pixie haircut that is flat on top but includes bangs. The bangs will halve the length of your face, and the flat top will ensure it doesn't look out of balance. This pixie cut from Nora Zehetner is well suited. Just ensure you've got some great eye makeup on as the bangs will put your peepers on show!
To see how you'd look with any of the great hairstyles pictured in this article, click on the above images to try the virtual hairstyles with your own photo!