Just look at any red carpet event and you will see that almost every female celebrity has long, glossy locks that have been perfectly coiffed into goddess-like waves. But, we imagine this can get boring and hence the desire to chop it all off has hit many celebs over the years--some with fabulous results, some not so fabulous. Usually, getting "the chop" stems from getting a movie role that requires a short 'do, but some celebs actually suit a pixie cut much more. Take a look at these A-List ladies who have at one time or another cut their hair super short and see how it completely transformed their look. But is it for better or worse? We'll let you be the judge of that!


Rihanna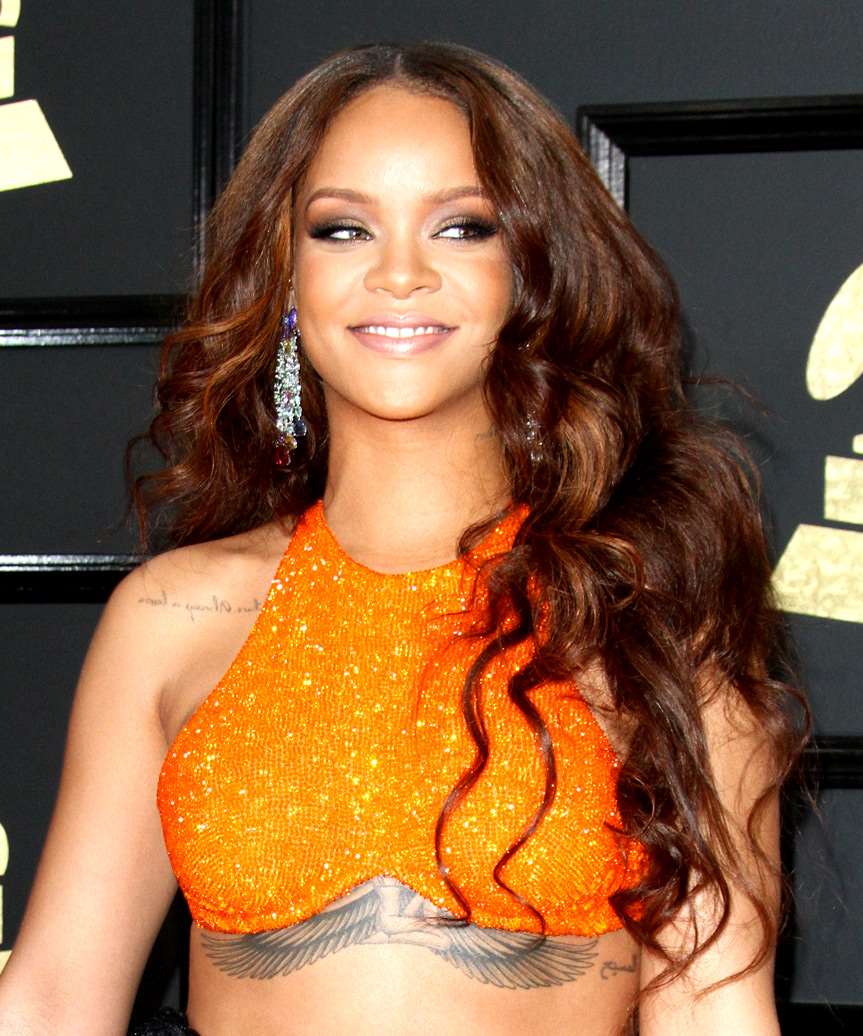 Rihanna is a style chameleon and with her stunning facial features, she can pull off pretty much anything. Rihanna has an oval face shape with very symmetrical, balanced features--the ideal combination for being able to pull off super short hair. Although she likes to go for long hair in most cases, she has dabbled with pixie cuts in the past as well.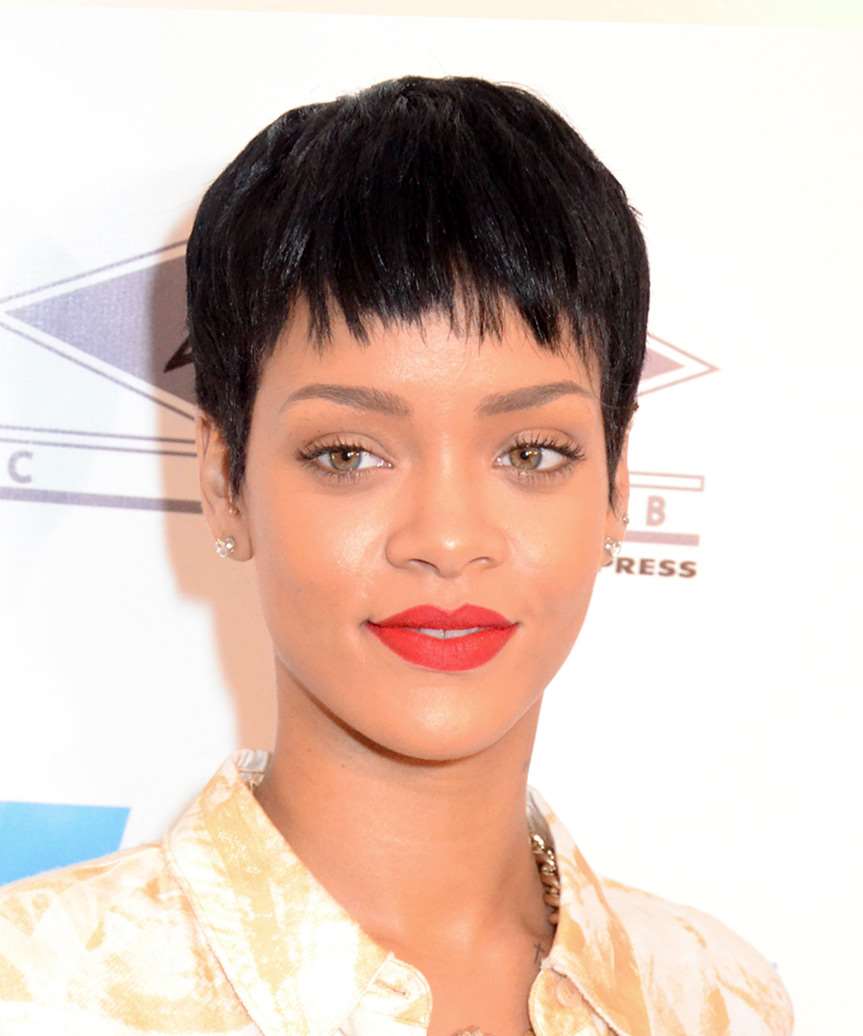 This jagged cut, smooth pixie cut is quite the departure from Rihanna's usual long tumbing locks, and gives her a completely new look. Here she has an artsy, edgy look that shows off her best features--her eyes and lips. This pixie cut is modern and sophisticated, and plays up on her confident nature.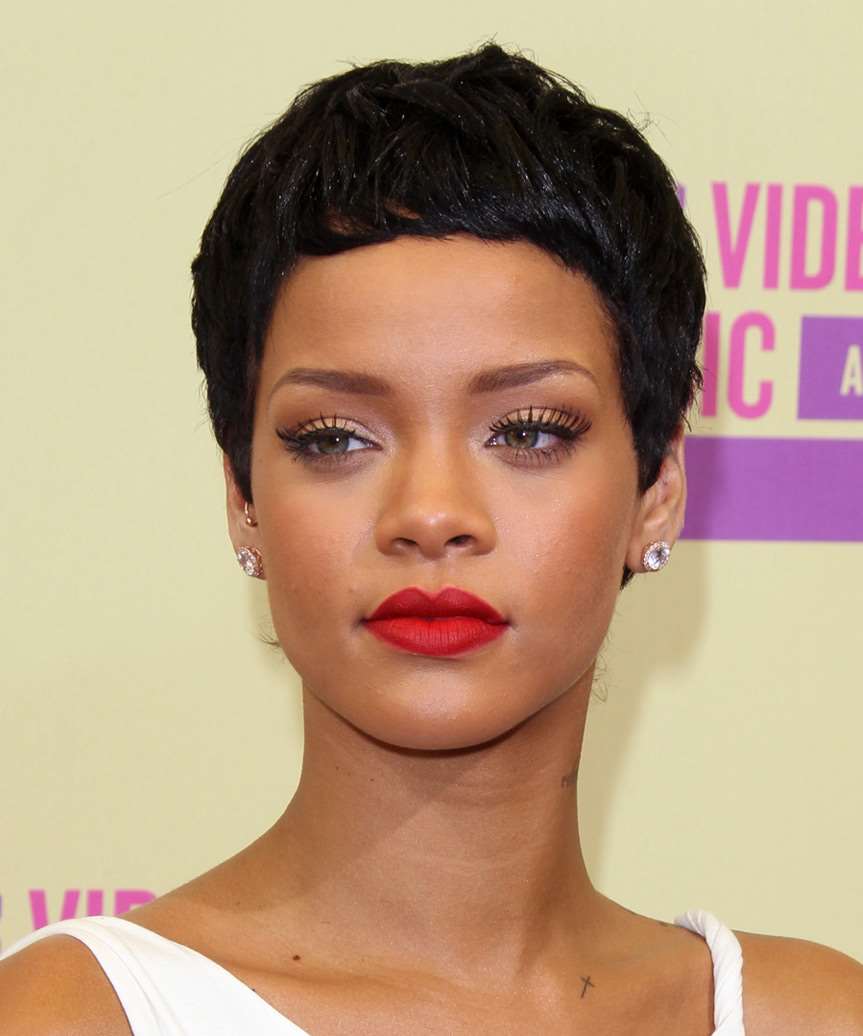 This pixie cut allows RiRi's curls to do their thing, adding body and volume at the crown and giving her an overall sweet and feminine look. This is a simply stunning haircut for Rihanna which is made even better with her glossy jet black hair color.


Miley Cyrus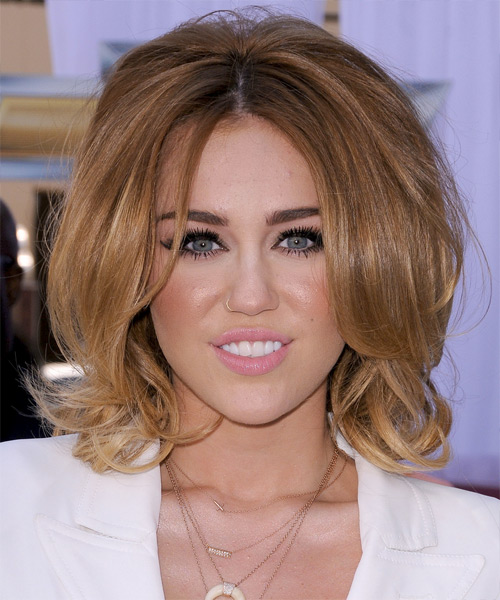 No one can forget Miley's style overhaul from girl next door to edgy sex symbol that all began with her bleach blonde pixie cut. Before, Miley preferred honey blonde medium to long locks that gave her a sophisticated, glamorous look. But, she obviously wanted to play up her youth and go for something a little more daring, which all started with a super short, bleach blonde pixie cut.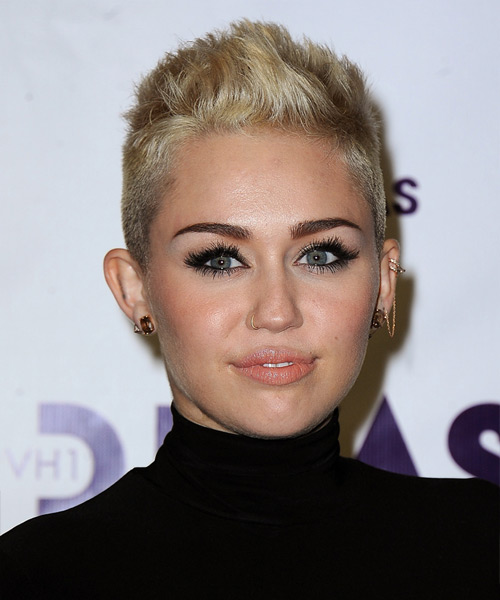 This pixie cut, complete with spiky top and shaved sides instantly transformed Miley's look from sweet and innocent to daring and edgy. Having an oval face shape, large eyes and high cheekbones, Miley had no problem pulling off this look, especially since she was so young at the time. This hairdo is a little harder for mature ladies to pull off!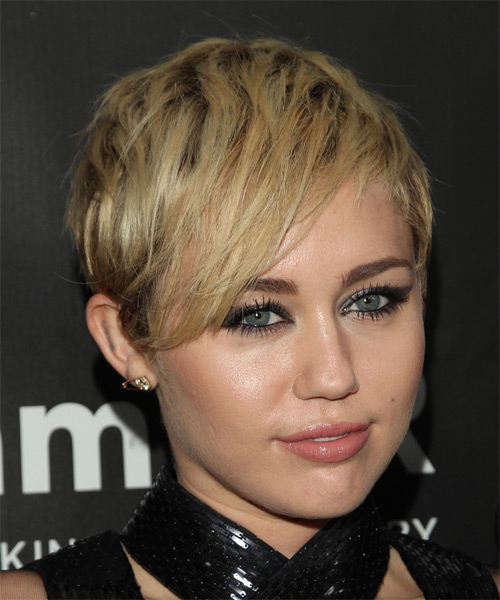 Miley has continued to wear her hair quite short, but transitioned to a softer look with a side-swept fringe and layers all over to frame her face. This gives Miley a more polished, sophisticated vibe.


Katy Perry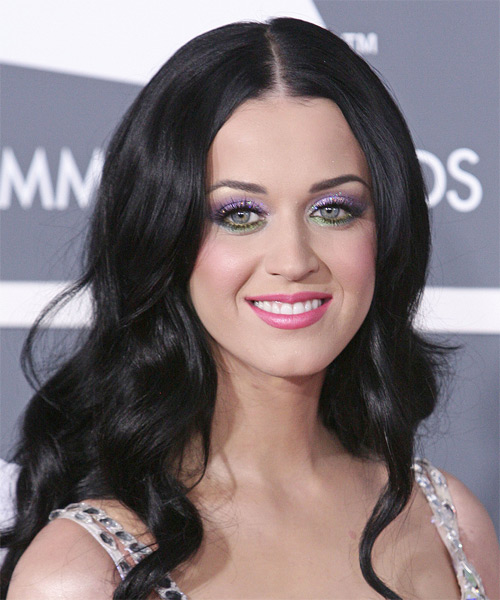 For years, Katy Perry was known for her long, vampy black locks that were impeccably styled in Old Hollywood fashion. Pin curls, finger waves and long tumbling curls were her go-to styles. She dramatically changed up her look one day by going for a super short blonde pixie cut that gave her a new way to show off her quirky sense of style.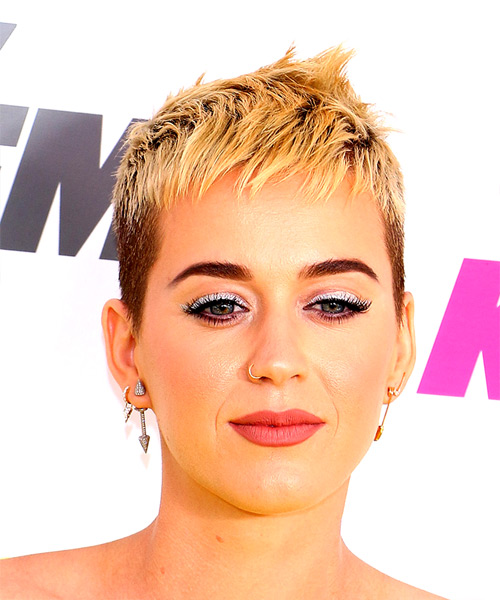 If you look fast enough, you may confuse Katy with Miley Cyrus in this photo! Just like Miley, Katy opted for shaved sides here and a choppy, jagged top. Paired with the duotone hair color, this was a head-turning look for Katy that was quite a departure from her usual style.




Staying with the super short sides and longer top, Katy has added a choppy blunt fringe here to frame her eyes and give her some forehead coverage. Going platinum blonde changed up Katy's look just as much as the haircut did, leaving her with a bold and brazen image.


Serinda Swan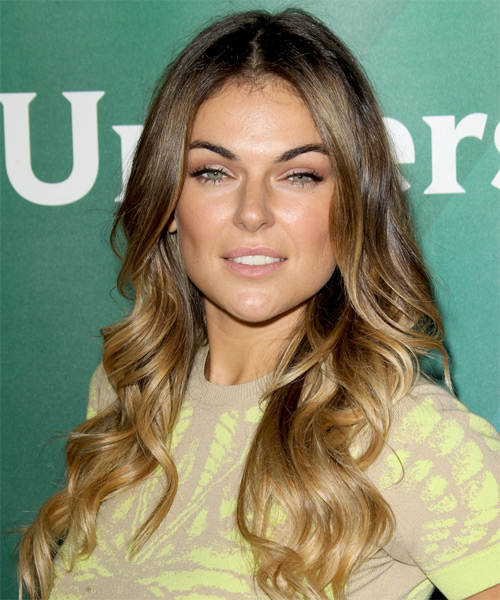 Serinda Swan fit in flawlessly with the rest of the Hollywood babes with her long golden locks that were always red carpet ready. And while these long locks suited her diamond face shape beautifully, she decided to change up her look by going ultra light and ultra short for maximum effect.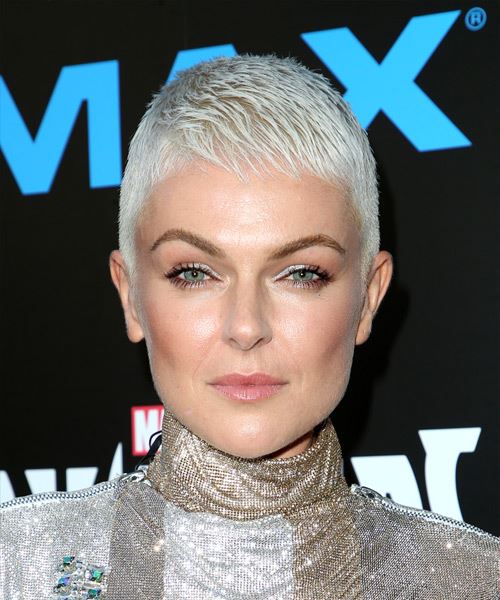 The result is this futuristic silver-white pixie cut that is cropped super short for a head-turning effect. This hairstyle instantly made Serinda look more at home on the catwalk than the red carpet by giving her a high fashion, daring look. Thanks to her strong bone structure and piercing blue eyes, she effortlessly pulled this new look off.

Jourdan Dunn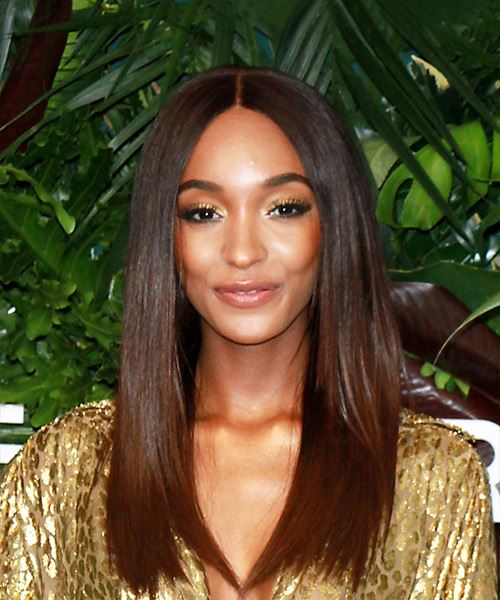 Being a model, Jourdan's face and bone structure allows her to pull off any look with ease. While she looks stunning with long tresses, she can also rock a pixie cut and look fabulous.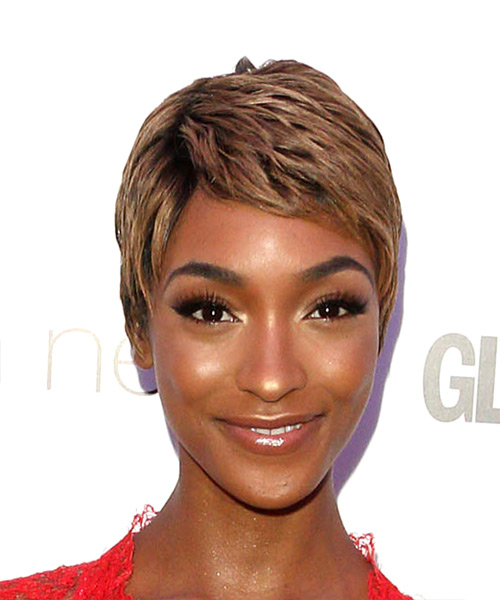 Going for a layered pixie cut and lightening up her locks to a caramel brown really changed up Jourdan's look. The focus is more on her stunning facial features and bone structure while the shorter haircut transforms her look from Hollywood starlet to NYC fashionista.


Scarlett Johannson




Hollywood bombshell Scarlett Johannson was known for her sultry looks and tumbling blonde locks when she hit it big. After flaunting this look for years, she decided to go for a dramatic change and has been wearing her hair super short ever since.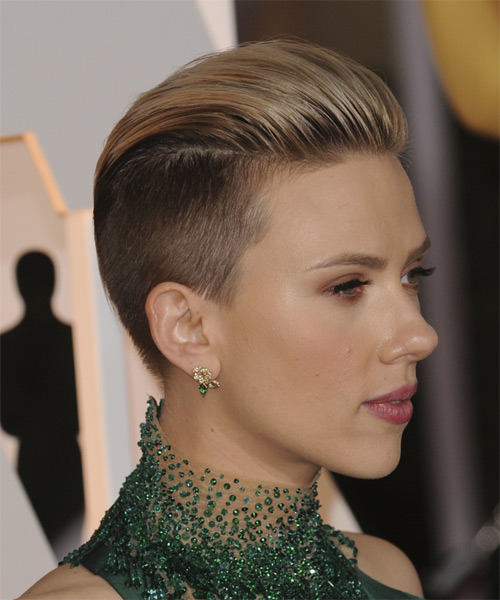 While Scarlett's 'do isn't technically a pixie cut, it is a super short haircut on the back and sides with longer layers left on top. This haircut gave Scarlett a more edgy, androgynous look and brought the focus to her face.


Here she goes for another short haircut, this time with the sides a bit longer and a windswept look on the top. This cut is ideal for her triangular face shape, although paired with this dark blonde hair color, it does add a few years on to Scarlett's look.


Want to see more long-hair-to-pixie-cut transformations? Check these makeovers out: