A square face shape is instantly recognizable by its strong, square shaped jaw line and hairline. Hairstyles that will soften the hard angles of the face (such as curly hairdos) and add length will typically work best.
For an idea about the types of hairstyles you should be wearing, take a look at these short, medium and long hairstyles and use the options as a guide to finding the right hairstyle for you!
Short Hairstyles for Your Square Face Shape
A great example of what is perfect for a square face shape is our first short hairstyle. It features wispy bangs and height at the top of the head, which draws attention up and away from the strong square jaw line, and helps to hide and flatter the strong hairline.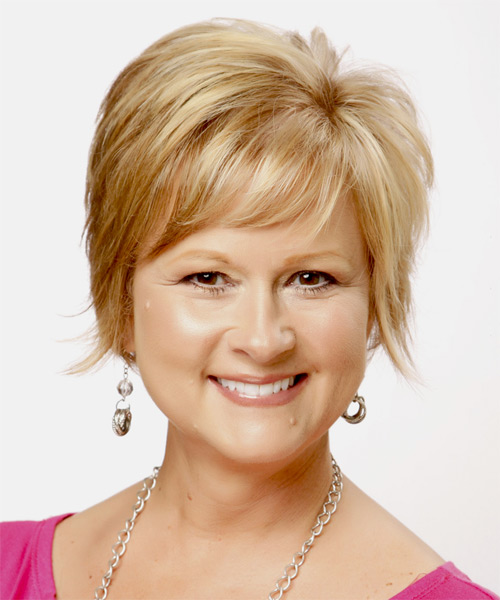 Another way that a short hairstyle can flatter a square face is by using curls to create and promote a round appearance for the face. The beautiful curls of this short style will look their best when re-created with definition so ensure you've got a curling iron on hand and plenty of hair styling products to keep hair frizz at bay.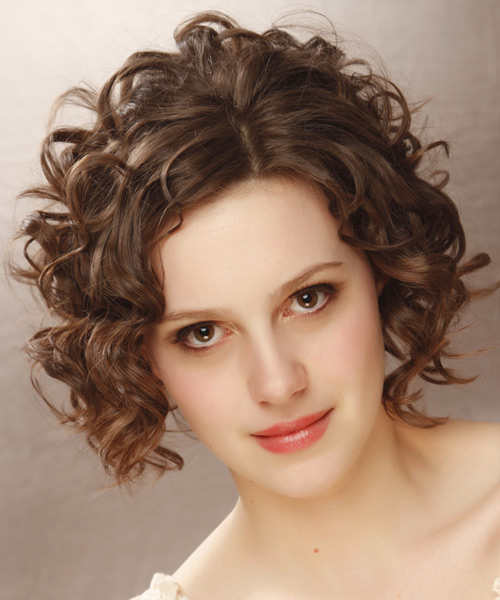 Mid-length Hairstyles for Your Square Face Shape
With a little bit of versatile hair length you can certainly create a great range of hairstyles that will suit a square face shape. One of those styles is a nice retro look, courtesy of some classic curls and a touch of red lipstick. Use your curling iron and some hair pins to achieve this great look and elongate and frame your face at the same time.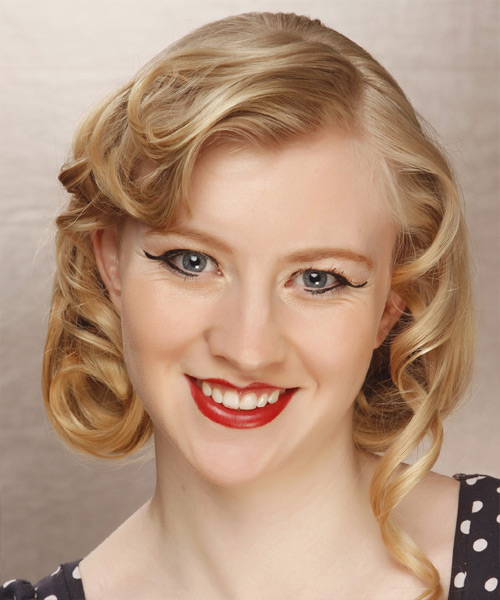 Another one way to make the most of a square face shape is to use side hair parts, side-swept bangs and flirty flicks to take away the hard lines of your face shape and add some funkiness to your look.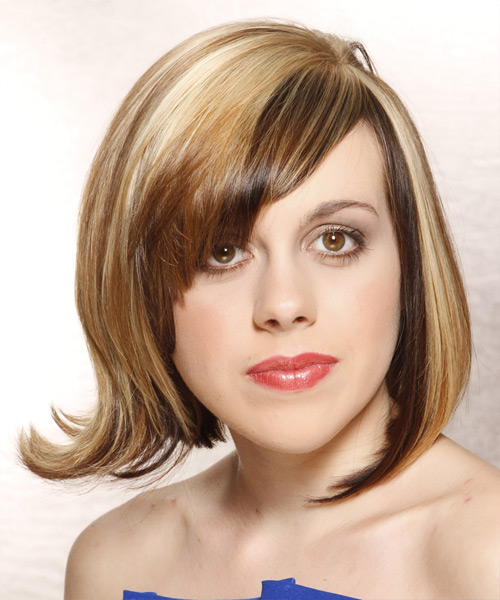 Long Hairstyles for Your Square Face Shape
If your hair is long then you already have the advantage of creating the illusion of length for your short square face, but you can certainly take it up a notch. By adding some fantastic looking curls and then styling them into a backcombed half up half down hairstyle, you not only add height and roundness to your look, but you create a hairstyle that will suit any occasion when dressed up or down with hair accessories.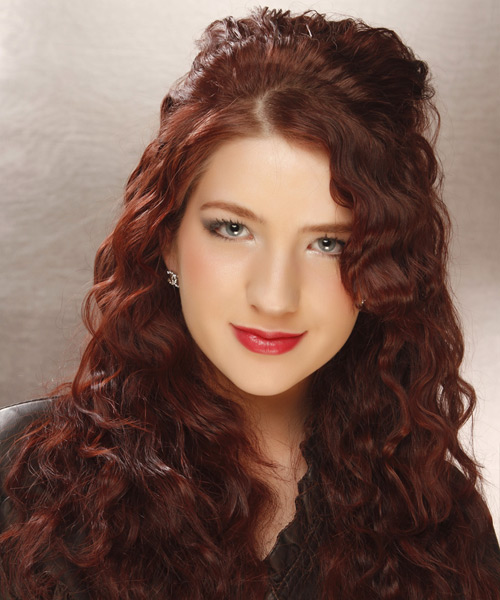 Our final hairstyle suggestion for a square face shape involves a hairstyle everyone should master - the updo. This backcombed beehive updo is a classic look for a reason and will look great no matter the occasion when styled right. Some lovely jagged cut bangs have been added to this look (which is great for a square face shape) but side-swept bangs or even no bangs at all will still work just as well when teamed with this beautiful style.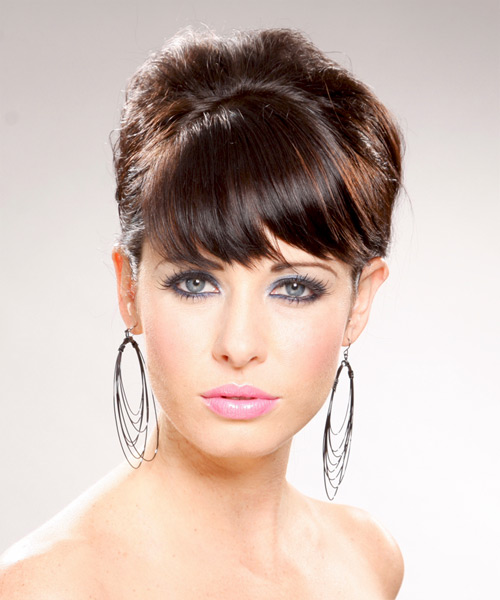 For more great short, medium and long looks that will work with a square face shape, check out our range of hairstyles today.