If you a have a square face shape, then you are in fabulous company with the likes of Angelina Jolie, Olivia Wilde and Jennifer Aniston. These ladies may have angular jawlines and high foreheads to deal with, but they know how to work their face shape and, let's face it, are known as some of the most beautiful women in the world! It can present some challenges when it comes to finding the right hairstyle because square face shapes are characterized by having the same width in the forehead, cheek and jaw area so there is often an excess of width and a strong jawline to contend with.
This is not to say that having a square face shape is bad. Squares in general look fabulous with their hair back, which shows off their strong bone structure, and they also suit longer styles particularly well. Shorter styles can be tricky though so that is something to keep in mind. Now that we've given you a few pointers, check out the latest hairstyles for square faces for some style ideas!
To find out if you have a square face shape, look in the mirror and check for the following features:
A high, broad forehead
Your forehead, cheekbones and jawline are pretty much equal in width
A square or angular jawline
Equal length to width proportion
Once you have established that you are a square, you'll need to assess if your current hairstyle is the best for you. Check out your fellow squares below and see how they are rocking their hair!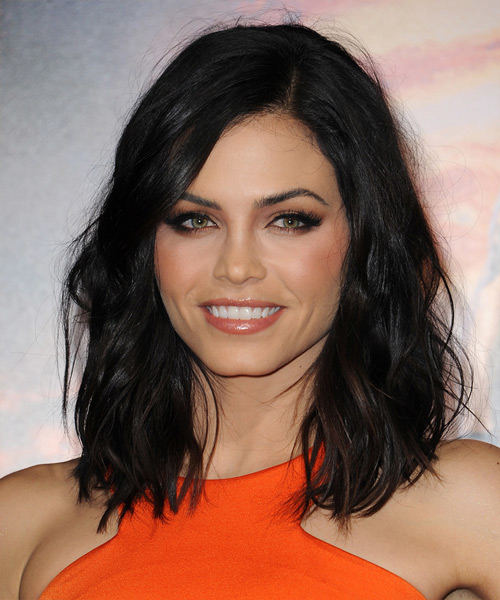 Jenna Dewan has a simple hairstyle here that will work for most square shaped faces. Her shoulder-skimming bob features loose waves and a deep side part that will camouflage a strong jawline and/or extra width in the face. Squares look best in layered styles and graduated 'dos too, so if you have a bob then try angling the back up and the front down to make your face look more oval.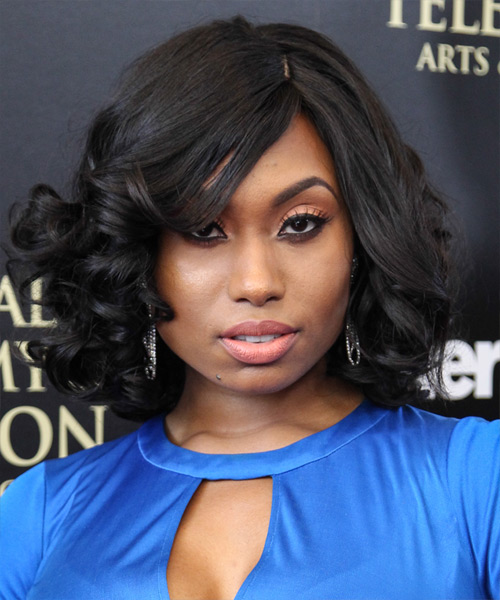 Angell Conwell knows that curls are a square face's best friend and looks flawless in this medium curly 'do. As a square face shape, you really don't want to go any shorter than this unless you are going for a full-on short hairstyle - meaning, avoid any hairstyles that end near the jawline. In addition to the great length, Angell is flaunting a gorgeous side-swept fringe, which is perfect for softening up square face shapes.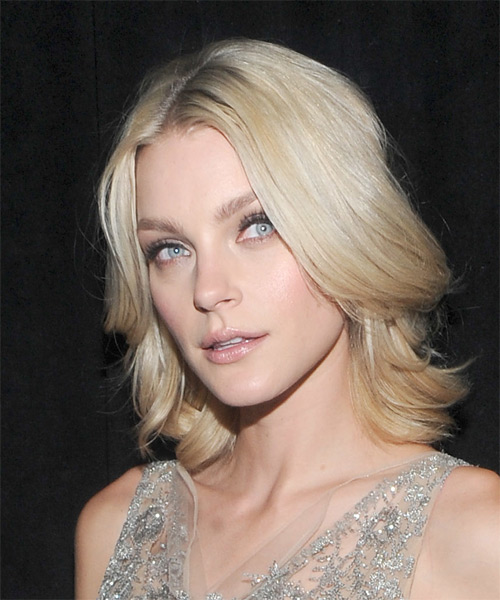 In another version of the medium hairstyle, Jessica Stam goes for smooth, sleek layers around the face and a centre part. While some square face shapes can pull off a centre part, most would do better with a deep side part so just keep this in mind if you want to copy this hairstyle. The heavy layering around the jawline is a fabulous feature of this hairstyle and will work for every square, and the flicked out ends are a great way to detract from angular jawline.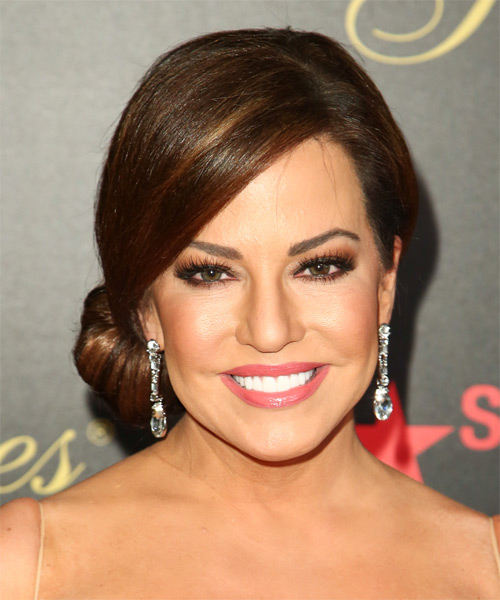 If you're in the mood to tie your hair back, check out this up-do as seen on Robin Meade. This is the perfect way for square faces to wear their hair for elegant occasions. The deep diagonal side part is ideal for square face shapes and the low side bun offsets a wide jawline. Squares look fabulous in smooth and sleek 'dos so try this one out to show off your fabulous facial features.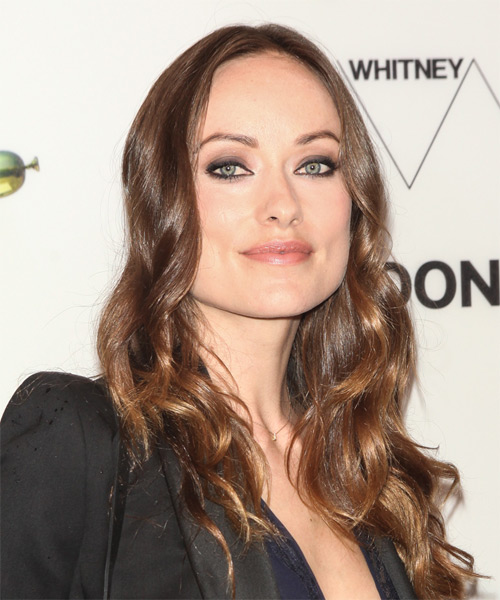 Here we have Olivia Wilde in a long curly hairstyle that will suit square face shapes to a T. Again, Olivia has gone for a centre part but most squares will have a better result with a deep side swept part. Olivia's hair is long and her layers are long and face framing. Squares really do need layers around the face to make the most of their features so avoid blunt, one length cuts at all costs. This hairstyle would look great worn sleek and straight, but Olivia's soft waves add a nice softening effect that most squares will appreciate.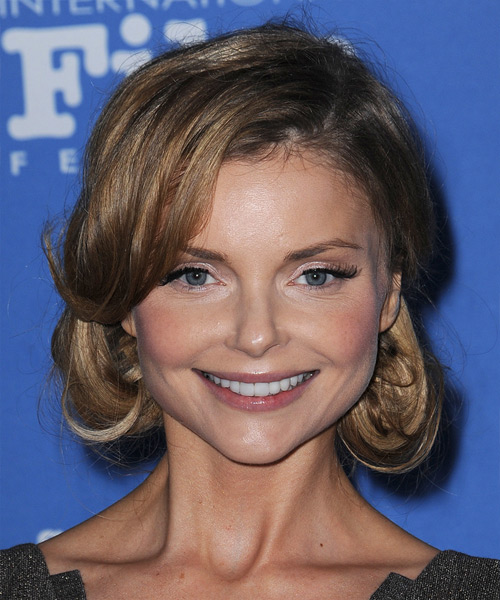 Izabella Miko has a square face shape with a prominent chin. She also has a high, broad forehead that is common in square face shapes. To flatter these traits, she has used a deep side part, curls and an up-do to create a flattering look. Although the side part is working well, Izabella's bangs would work better for her square face shape if they were flat against the forehead rather than flipped to the side. Another change that would improve this 'do would be to leave the hair down instead of pinning it up at chin level, or pinning it up higher. As a general rule, you'll want to avoid styles that end around the jawline and bring the focus up to the eyes.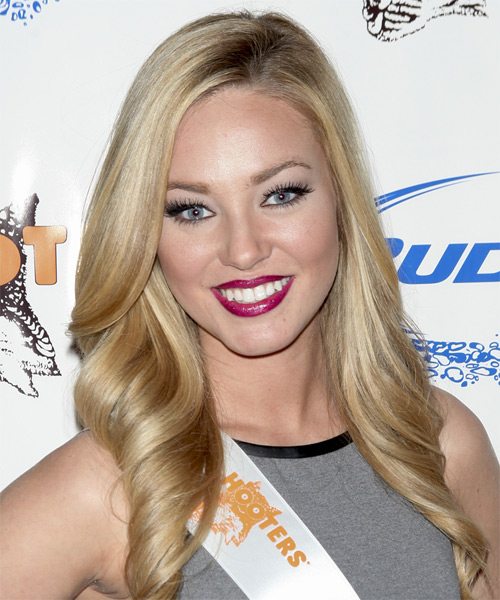 Ashley Dill is flaunting another great style for squares here - long and sleek locks. Long hair works well on square face shapes, especially if it is layered throughout the ends. Ashley also has the right idea going with the sleek curls at the ends, which gives her face a longer and more oval appearance. The side part and cascading grown out fringe is another winning feature for squares, so give these things a try if you want to have the best long hairstyle for your face shape.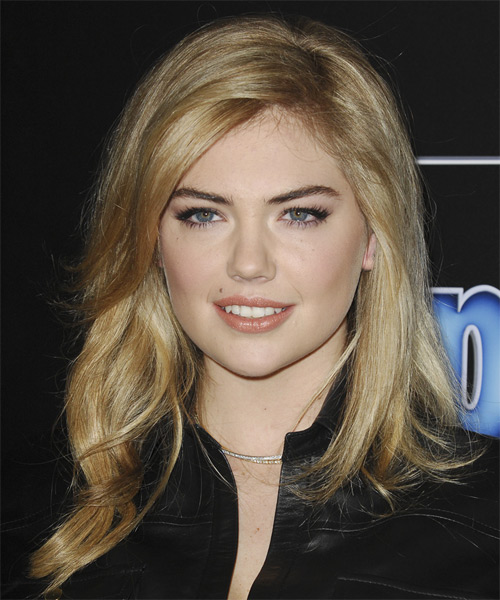 Finally, Kate Upton shows us a carefree and cool hairstyle that is perfectly suited for squares. This is a simple cut that has layers in all the right places- mainly from the cheekbones down. This will camouflage a strong jawline and add lots of body and movement to longer 'dos, which is exactly what squares need. Kate's fringe is also great for this face shape - a deeply parted, side swept fringe flatters square face shapes immensely.
These hairstyles are all great ideas for square but remember that squares are also known for looking the best with their hair pulled back, so when in doubt just go for a simple bun or ponytail.
Want even more hairstyle ideas for your face shape? Check out the Hairstyles for Square Faces page on our website!