Bangs are a great styling tool and the right bangs can accentuate certain of your facial features- and hide or flatter others. For example bangs can complement your eyes very effectively. If you want to accentuate large eyes, go for fine wispy bangs which sit straight down or to the side. Small eyes should try soft, short bangs cut on the diagonal, and chiseled cheekbones can look great with full eyebrow-length bangs.
Forehead
Bangs can help you make the most of your forehead too. If you're looking to hide a high forehead, any style of bangs will help cover and break down the height. So, try wispy, full or side-swept bangs. If you've got a small forehead, you'll benefit from long sweeping bangs. Big ears can be flattered with bangs about as long as the middle of your nose that are styled into a side or middle part.
Face Shape
If you're considering getting bangs, or any hairstyle for that matter, you need to think about whether the change will suit your face shape. When it comes to bangs, round or square faces will suit higher or angled bangs, and oval, diamond or longer faces will look amazing with blunt-cut bangs. For more information check out our free consultation about face shape, "Find Your Perfect Hairstyle."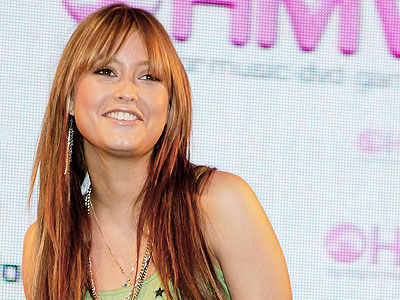 Hair Texture
Last but not least, if you're thinking of getting some bangs you need to think about your hair's texture. Your hair texture is basically your hair's thickness, and it will generally be fine, medium or thick. (If you're not sure of you hair's texture have a look at "Free Consultation: Know Your Hair Texture and Elasticity.") Fine hair is more suited to solid heavy bangs, swept bangs, and thick hair will be able to pull off almost anything.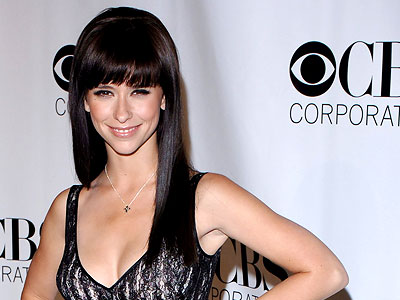 Once you've thought about how bangs will suit your facial features, it's handy to remember that since they'll be the focal point of any hairdo, and since they can become dirtier than the rest of your hair, they should be shampooed everyday. Using less conditioner on your bangs will also prevent them from becoming heavy and making your face oily, and remember to trim them regularly too.
Bangs are a great way to transform your look without sacrificing your hair's length, so make an appointment with your hairdresser today, and don't forget to ask for tips on how to style and look after your bangs yourself at home.