Angelina Jolie, Jennifer Garner, Sandra Bullock and Heidi Klum are known for being some of the most beautiful women in the world. But what you may not know is that they all share something else in common- a square-shaped face. Finding a hairstyle for a square face shape can be tricky.
How can you be sure you have square face shape? Take a picture of yourself with all of your hair pulled off of your face. Take note of where the widest parts of your face are. A square-shaped face will have four - it is widest at each side of the forehand and jawline, usually with a high broad forehead and strong cheekbones as well.
As with all face shapes, we have to work with what we've got, so you can either let that square be front and centre or try to soften some of those four corners with some beautiful and creative hairstyles. One of the best poster women for the square face shape is Olivia Wilde, so let's check her out for some style inspiration.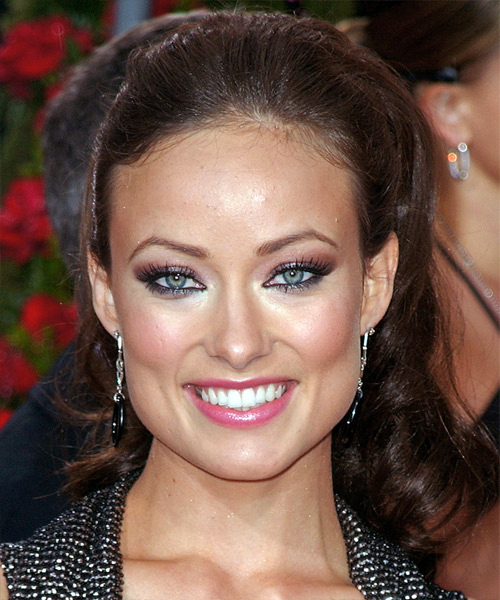 There's no denying Olivia Wilde is a gorgeous woman. And as you can see, Olivia has the classic square-shaped face. You will see how certain styles on her can effectively diffuse some of the square's harsh corners.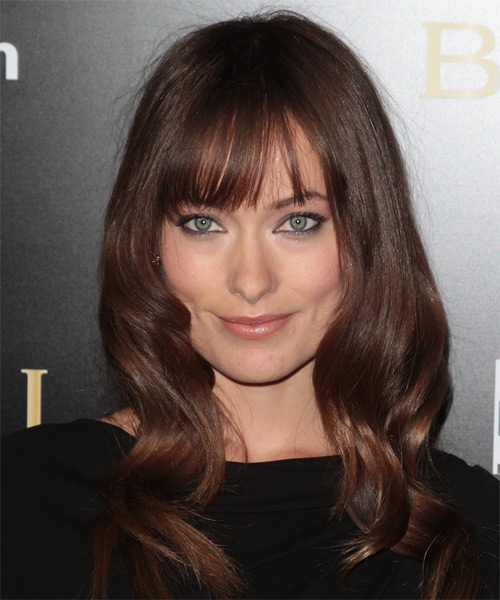 Here is a beautiful look for Olivia. A heavy chopped fringe and luscious mocha hair color draws all the attention to her blue eyes while loose waves soften her jawline. It is recommended that if you are going to wear bangs with a square face that you keep them long - almost sitting on the eyes, then tapered down at the sides to soften the face. Notice how flattering a shoulder length cut with lots of movement and texture can be on a square shaped face.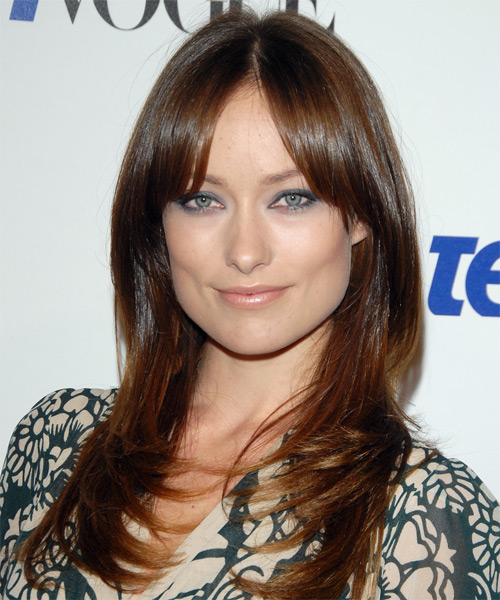 Another way to soften the widest points of a square-shaped face is through a centre hair part. Parting your hair down the middle will hide those upper square corners. Olivia's mid-length layered cut looks great with a smoothing blow-dry and some body added in at the roots. This is a sleek, long look where the bulk of hair and movement is worn around the shoulders, and a great option to slim down a square face.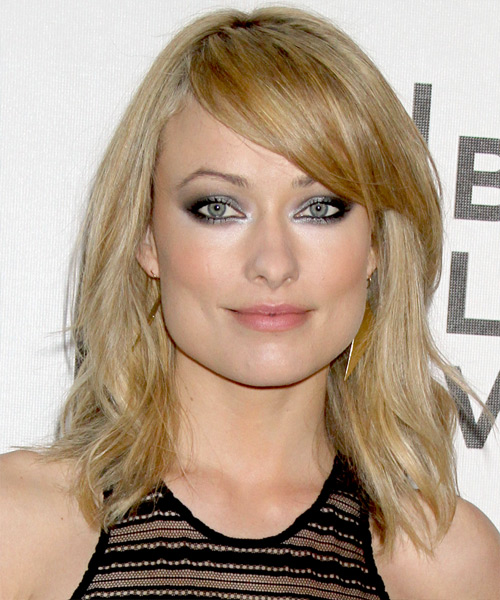 Here, a blonde Olivia is seen with side-swept bangs and medium length hairstyle. Her soft fringe gently curves to the side, focusing all the attention on her eyes rather than the jawline. Again, loose waves are added for extra overall softness. The waves also add more volume that balances out a wide face shape.
Inspired yet? Here are some more tips and tricks for flattering a square shaped face!
 
Try a side-swept part paired with a low-slung chignon if you are looking for a cool updo.
Build volume at the roots to give the illusion of a longer face.
Avoid a severe bob or blunt, heavy fringe - they won't do your square face any favours. Keep your hair at least mid-length and the bangs long and side-swept.
Do wear your hair poker straight if you have lots of layering throughout the lengths and ends. The hair will naturally fall close to the face softening the corners and contouring your face shape.