Platinum blonde hair color is the lightest blonde hair color with a hint of silver, making it cool in tone yet vibrant. It will always be in fashion because it's a classic hair color. But it can also be quite risky because harsh chemicals are involved that, if not used correctly, can damage your hair. And platinum blonde hair color is doubly risky because it's quite an addictive hair color too. So to prevent you ruining your hair we've got some important platinum blonde hair coloring tips, and to inspire you we've got some pictures of celebrities with platinum blonde hair.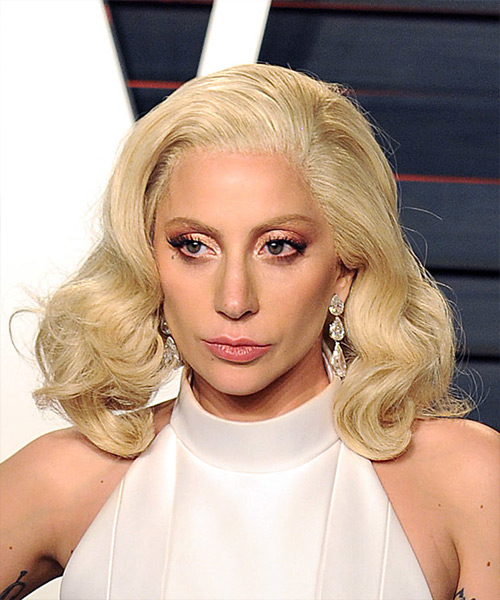 Lady GaGa's Platinum Blonde Hair Color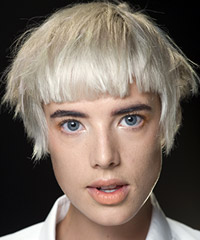 Agyness Deyn's Platinum Blonde Hair Color
Platinum Blonde Hair Color Looks Great
Platinum blonde hair color is daring and eye-catching and can look great. Think how captivating and striking Lady GaGa looks with her platinum blonde hair, or British model Agyness Deyn. If you want a hair color that makes you truly stand out from the crowd, try platinum blonde (for another daring hair color option see our previous article: "Red Hair Coloring is Hot"). Some other reasons you might like to consider platinum blonde hair color is because this shade of blonde hair looks great on cool complexions (in fact it's soft-looking on most complexions- including those of older generations) and because platinum blonde color- since it's so striking- draws attention to the hairstyle itself. Of course, blondes always have more fun too!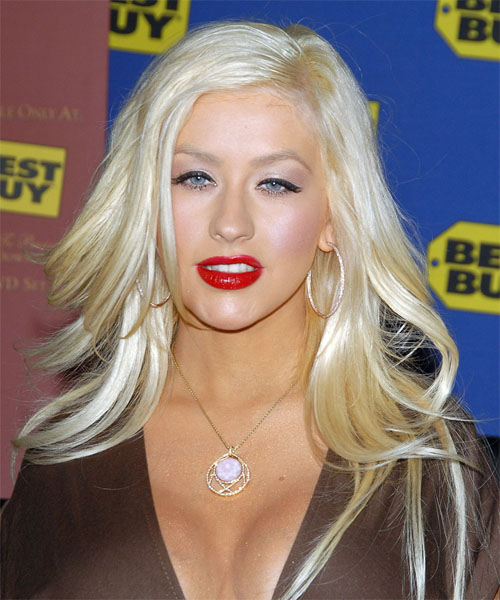 Christina Aguilera's Platinum Blonde Hair Color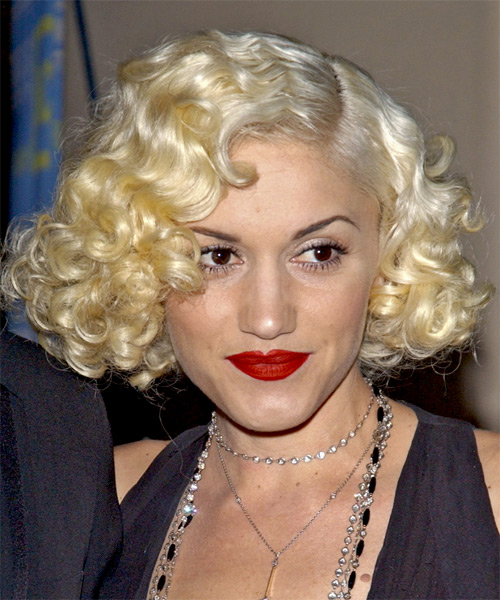 Gwen Stefani's Platinum Blonde Hair Color
Platinum Blonde Hair Color: Process, Risks and Tips
If you're keen on platinum blonde hair color the process basically involves stripping all the color tone out of your hair. Bleach is the key ingredient in the lightening kit used which is mixed with an activator (peroxide) that gets the bleach inside the hair shaft which then dilutes all the color molecules in your hair. The more color molecules that are diluted, the lighter your hair will become, and since platinum blonde color is the lightest color you pretty much have to dilute them all! Once your hair has been lightened a toner needs to make the end result even.
Bleaching is risky- especially when the hair is lightened as much as platinum blonde color- and so the process must be performed by a stylist. The reason it's risky is because bleach is an "active" agent, meaning that its effect will continue if not removed from the hair. Therefore the use of bleach needs to be constantly monitored by a professional. This also means that it's very important to consider the health of your hair before bleaching; for instance it's not a good idea to apply bleach to very dry or damaged hair (for some tips on how to keep your hair healthy see our article "Healthy Hair Secrets").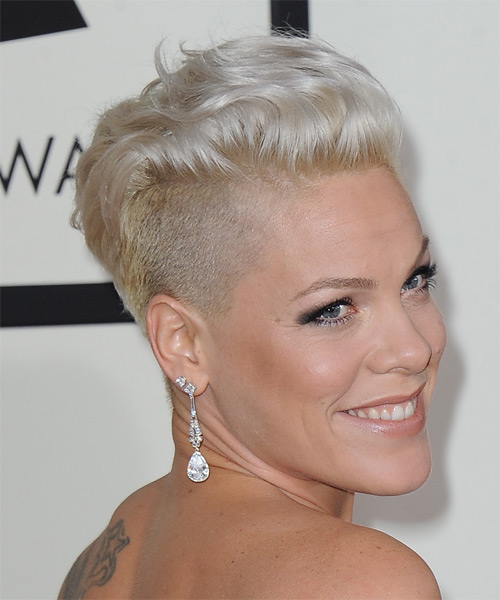 Pink's Platinum Blonde Hair Color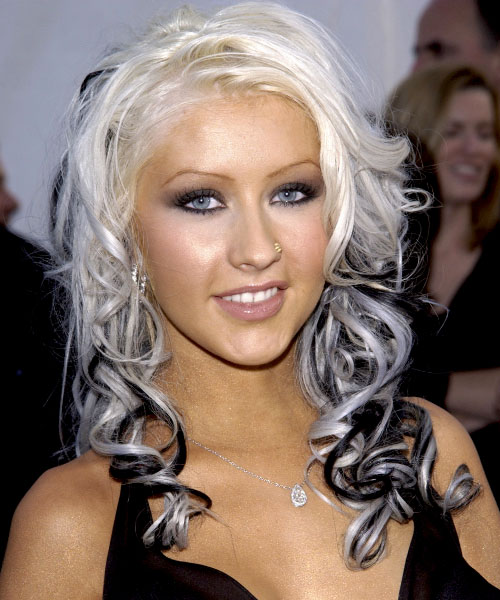 Christina Aguilera's Platinum Blonde Hair Color
Maintaining Platinum Blonde Hair Color
If you've had a chat with your stylist and decided to go ahead and get a professional to color your hair platinum blonde, and you've made it through the bleaching process, well you're probably looking pretty damn hot. Now, to keep your platinum blonde hair looking great here are a few simple maintenance tips:
Spray-in conditioners and conditioning treatments should be used regularly to keep your hair moisturized.
Use hair care products specifically for colored hair; for example shampoo for platinum colored hair can help neutralize yellow tones and prevent brassiness, and a color protecting conditioner can help maintain the brightness of your platinum hue.
You'll need regular touch ups on your roots.
Always use heat protection treatments before blow-drying/using a straightening iron- especially after bleaching since your hair could be more fragile than usual.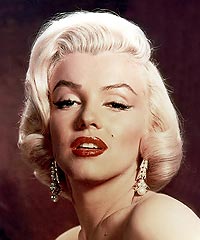 Marilyn Monroe's Platinum Blonde Hair Color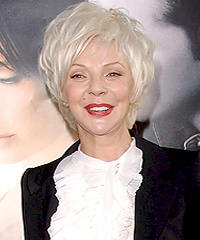 Patricia Taylor's Platinum Blonde Hair Color
Platinum blonde hair color is sexy, captivating and daring; it's "out-there" just like red hair coloring. Like any new hair color, the key to making platinum blonde hair work for you is research- you need to research the risks involved and the process and you need to have a long thorough talk with your stylist as well. Good luck!