Asymmetrical haircuts are the kinds of haircuts that, from the front (if you're looking at someone's face) aren't even— or symmetrical. You may have seen someone with an asymmetrical haircut. Perhaps it was just the bangs that, rather than cut evenly straight across, were at an angle or unbalanced; or perhaps you saw a bob with one side longer and more angled than the other.
There are all sorts of asymmetrical haircuts. Pretty much anything goes, and if you put a pair of decent scissors in the hands of a professional hairstylist they can add a bit of cool asymmetry to any length hair. Asymmetrical haircuts began as punk hairstyles, and later were a popular choice among the emo crowd, but as you can see from our hair gallery below they're popular hairstyles now for all age groups. Asymmetrical haircuts don't have to be too radical but they can still look pretty eye-catching.
Before you check out our hairstyle gallery and try some haircuts on using our Virtual Hairstyler, bear in mind that a small downside to asymmetrical haircuts is they can be a little limiting. Why? Because you can really only wear your hair in the asymmetrical style of its design; also, regular trims are essential for keeping these haircuts looking fresh. If you're the kind of person that stays away from the hair salon until the last minute than avoid an asymmetrical haircut. Also, if you feel like it too, ramp up the daring factor of your hairstyle with some creative hair coloring!
Asymmetrical Haircut Gallery
Rihanna's Asymmetrical Bob Hair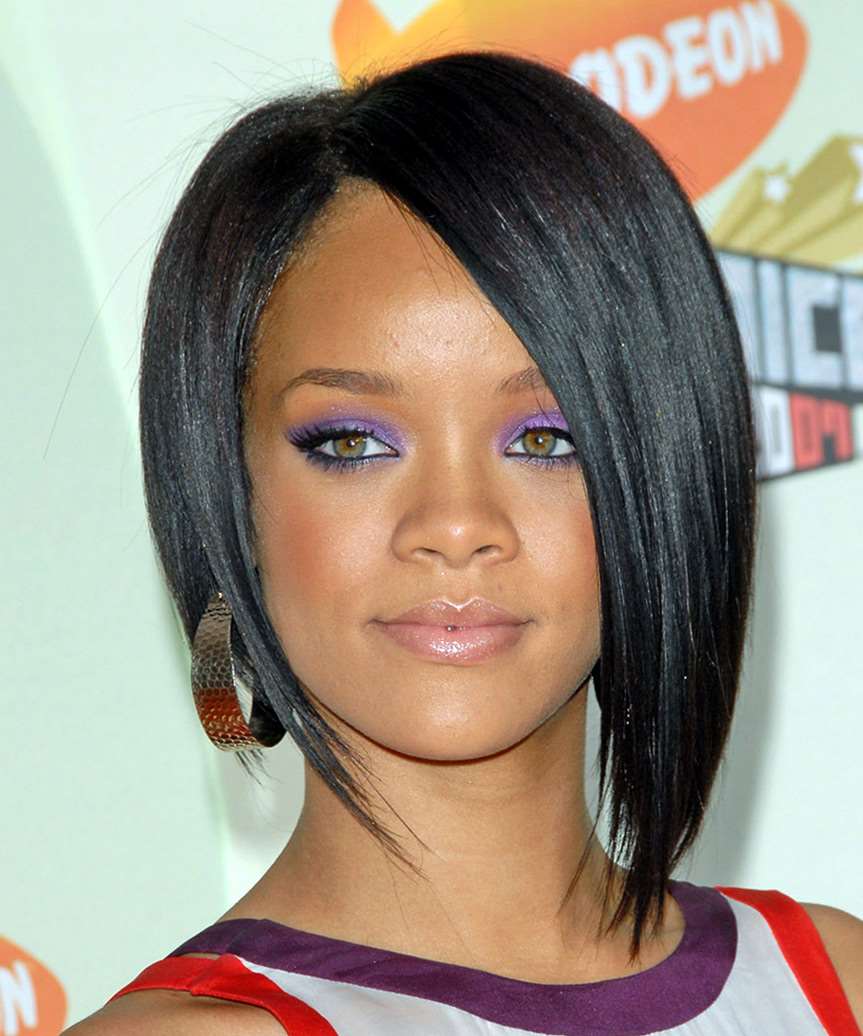 Rihanna's asymmetrical haircut is dramatic and sophisticated thanks to the sharp pieces falling towards the front. There's no doubt this sleek look is striking, and you can achieve similar looking bob hair yourself with a good blow-dry and the best hair products.

Asymmetrical Layered Haircut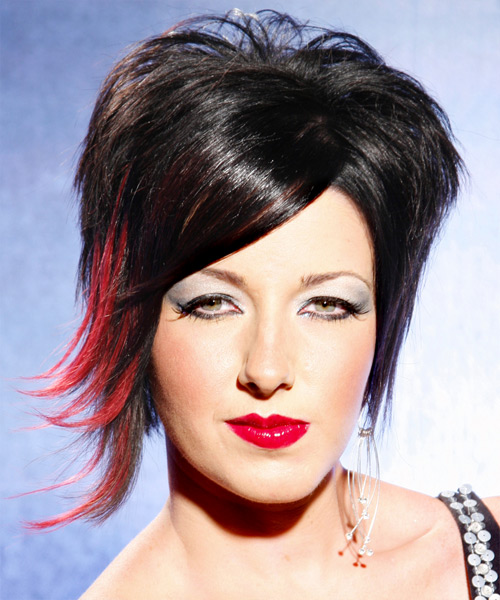 The asymmetrical length through the sides of this haircut complement the layers through the sides and crown. Some extra "attitude" has been created by cutting the sides wispy and adding a splash of red hair coloring.

Keri Hilson's Asymmetrical Modified Bob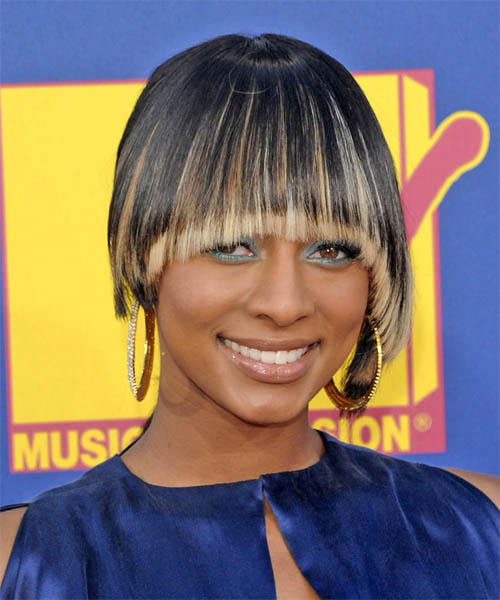 Keri's haircut proves the versatility and adaptability of the classic bob hairstyle. It's blunt-cut but asymmetrical, and the blonde hair coloring on the edges accentuate the uneven lines of this look. Try it if you want a more alternative hairstyle.

Asymmetrical Razor-Cut Hairstyle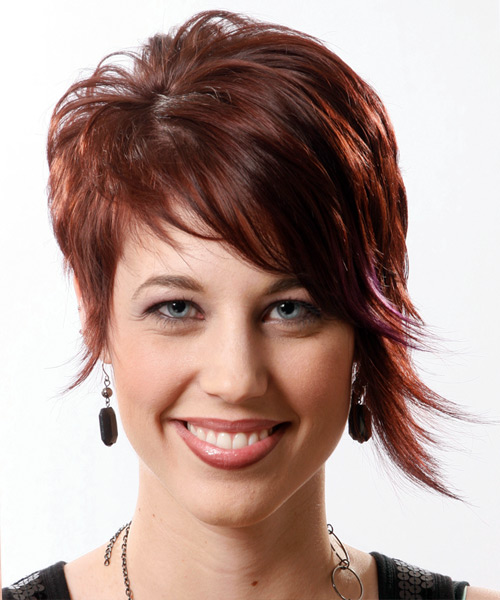 The uniform hair coloring of this asymmetrical hairstyle prevents its edginess becoming over the top— meaning that this is a suitable hairstyle for the office and a night on the town. The sides have been razor-cut for texture and the back has been cut short to the head.

Cassie's Alternative Asymmetrical Hairstyle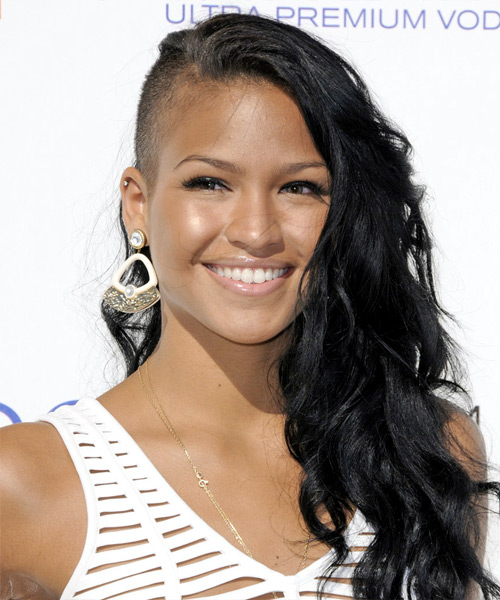 One side's shaved and the other's long and wavy: you can't get much more asymmetrical than that! Contrast is key to the impact of this hairstyle and if you're brave (and patient because growing it out will take a long time) then give this one a try.

Asymmetrical haircuts are a great option if you feel like something a little radical without necessarily going overboard. Don't forget to also check out our hair articles on "Trendy Hairstyles" and "Alternative Hairstyles."